You know what they say: Fish can't ride bikes. That's not really relevant here, though. No, what we're talking about today is the epitome of self-care—retail therapy.
Specifically, we're deep-diving into the psyche of BURO's editorial team. We are in the holiday season—tis' the season so rife with sales, there's no doubt that we've all caved to the whims of whichever great deal has come our way. The only question is: Was it worth it?
Ahead, Team BURO shares their best purchase from the year, and why. From coveted fashion splurges to collectible memorabilia to digital investments, here are our picks.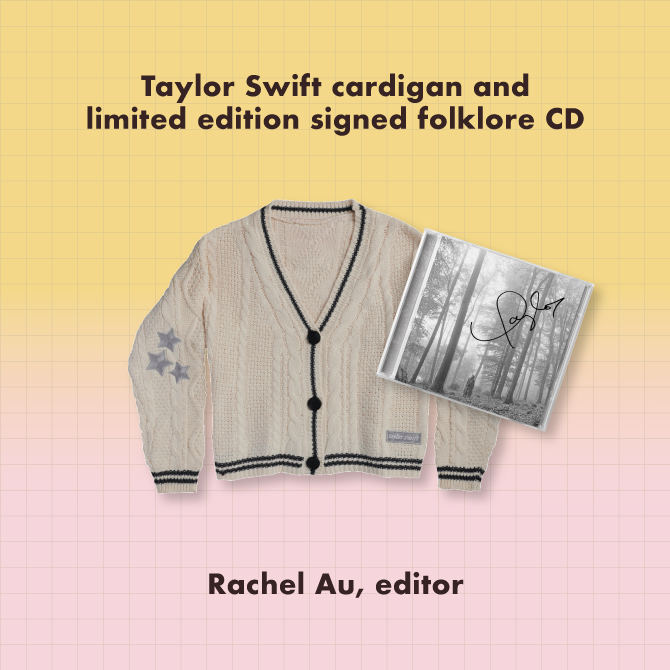 "Truth be told, I didn't really shop that much this year—not on 11.11 or Black Friday. So, to date, my favourite purchase would have to be Taylor Swift's folklore cardigan and the limited edition signed folklore CD.
"If you don't know it already, I'm a huge Swiftie and these two items—even though they've yet to arrive—are definitely my best purchases from this year. No regrets! Even though it's too hot to wear a cardigan. Even though I've already bought a folklore CD from CD-Rama. Hey, it sparks joy, okay!"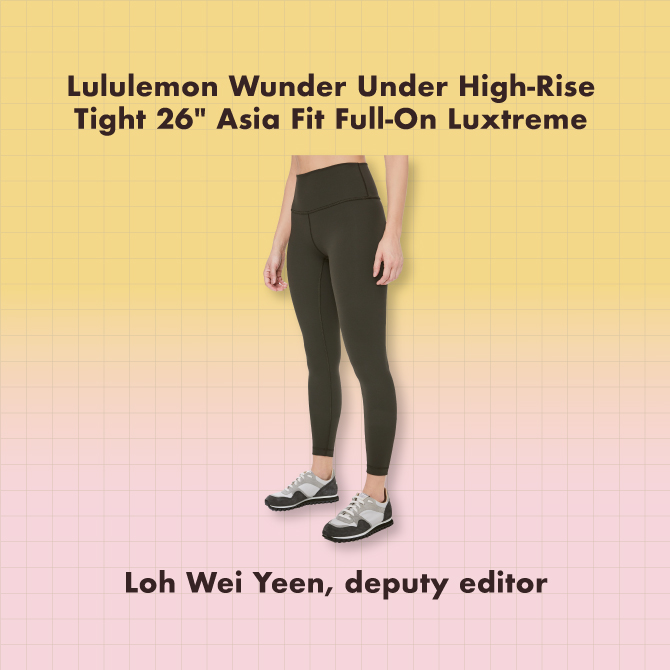 "I admit that I'm a lover of fast fashion and most definitely can't resist spending on new workout gear every now and then, especially when it comes in the latest colours, designs, silhouettes and the like. But after recently splurging on a pair of Lululemon workout leggings, I've been rethinking my fast fashion choices—and the abysmal lifespan of fast fashion workout gear, to be specific.
"From comfort to functionality, this pair of leggings is well worth its price tag. I can lounge all day at home in these (and this I did for most of 2020, since we're entirely used to WFH now), work up a sweat after, and not worry about it pilling (easily), getting loose around the waist, or having to replace it in the near future. I've most recently scored a few more pairs and while my wallet is feeling the burn, I know these will serve me well for the long term."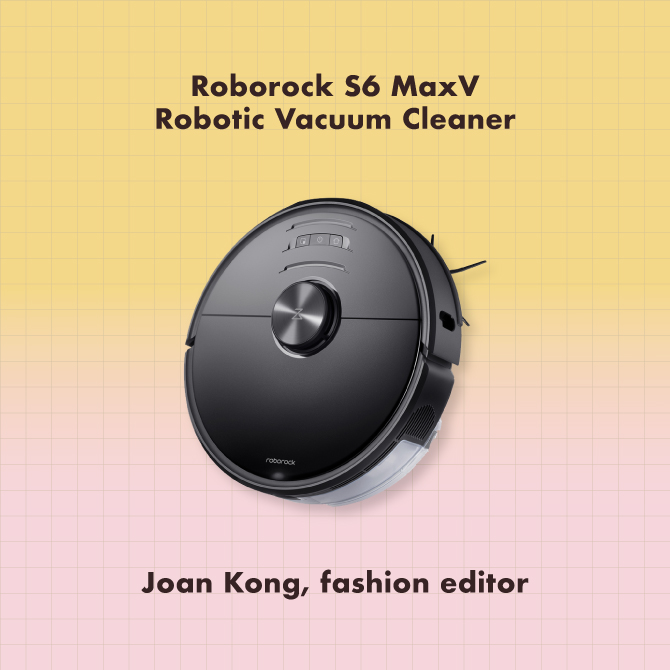 "Although the first thing that came into mind was the Simonett Anzir jacket that I scored at the recent Robinsons' sale (for 70 per cent off!), my best spend of the year has got to be the Roborock S6 MaxV. Yes, I'm officially on the robot vacuum bandwagon.
"After hearing complaints after complaints about my hair shedding all over the house (sorry, mum), I went on a robot vacuum hunt, and the Roborock was the obvious choice for many reasons. Firstly, it's capable of mopping and sweeping at the same time. Secondly, it has a navigation system featuring 14 sensors that allow it to plan the most efficient cleaning route—just a simple tap on your phone and it'll do a great job (#notsponsored). It's working its magic now as I type."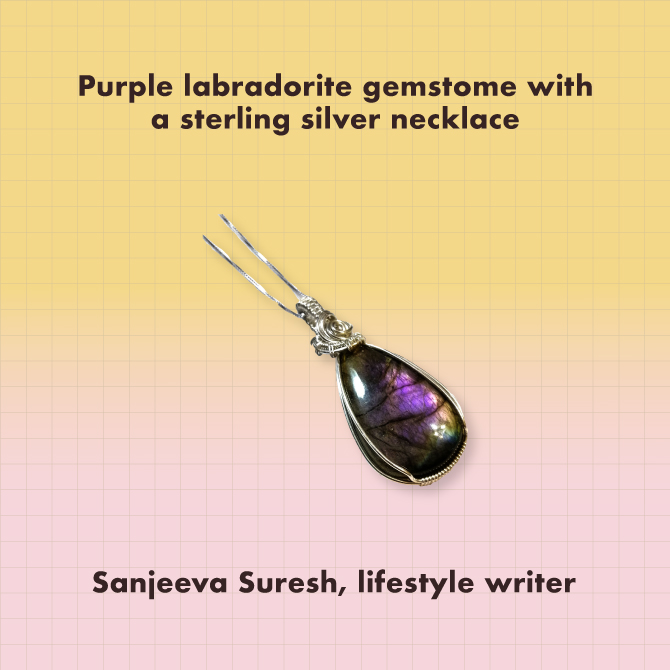 "Without getting too metaphysical, I want to say that I am believer of stones and the properties they are said to have. I have always been attracted to labradorites: the purple sheen, the layer of colours seen from a different angle, and what they symbolise. Labradorites are said to be a stone that imparts strength, especially during stages of transformation. It is also said to protect one's aura and radiate positive spiritual energy.
"Like with any gemstone, no two are the same; each one is unique. This particular stone spoke to me and, under the light, you can even see the rainbow refraction (squeals in gay). I bought it from one of my favourite artisans, Jessie's Trink Trove (@trinktrove) who did the silver finishings and wire wrappings by hand. It's just one-of-a-kind."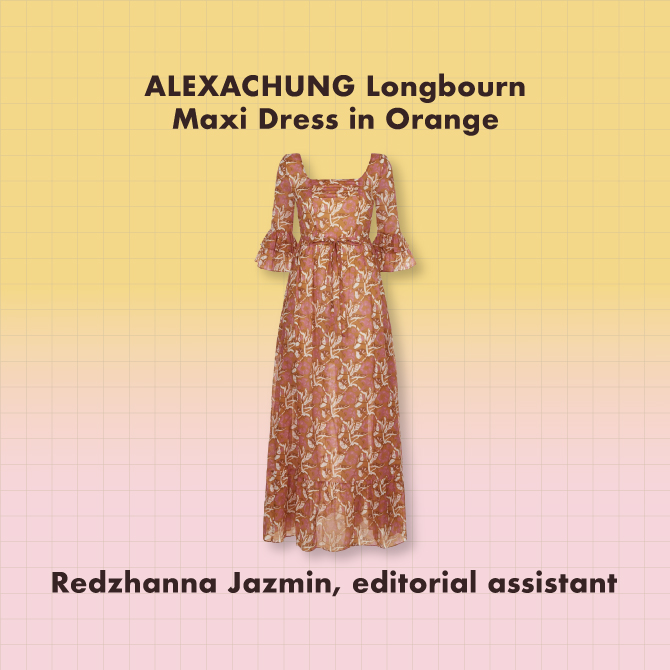 "It's pretty common knowledge: Pride and Prejudice is my comfort food, so to speak. It's like clockwork—every year the desire to revisit the story becomes unbearable and I cave. I'll watch the 1995 BBC miniseries with Jennifer Ehle and Colin Firth if I've got the time to flesh it out again (which is, unfortunately, almost never these days), and I'll watch the 2005 Joe Wright-directed film with Keira Knightley and Matthew Macfadyen for when I want to experience two hours of pure euphoria. Just this year, I've watched it eight times (BBC miniseries once through, 2005 film seven times).
"So, as you can probably imagine, this regency-inspired AC dress was pretty much ripped directly from my dreams. It was launched back in July, and I have been thinking about this dress (and the rest of the 'English Summer' collection, for that matter) ever since. I am not one to shop often and this was no modest splurge, so when this dress went on sale last week for nearly half-off… I took it as a sign! It arrived in the mail a few days ago and I am in love. 10/10, totally worth it."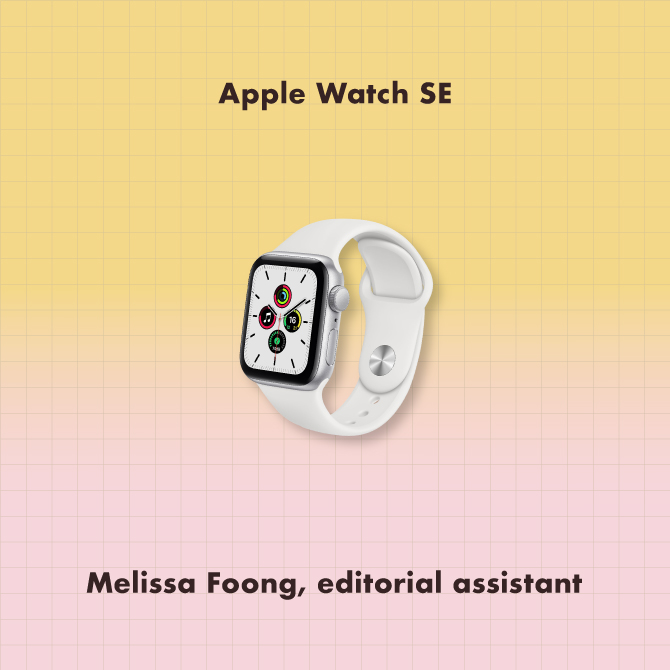 "The best and most expensive thing I bought this year would be a brand new Apple Watch SE. I've always admired the Apple Watch from afar and to think that I'll finally come to own one myself is cray cray. I bought it as a Christmas gift from me, to me, myself and I. When my mum saw me unboxing it and once she knew how much it cost, the Asian in her resurfaced and threw a fit. Nonetheless, I love it. "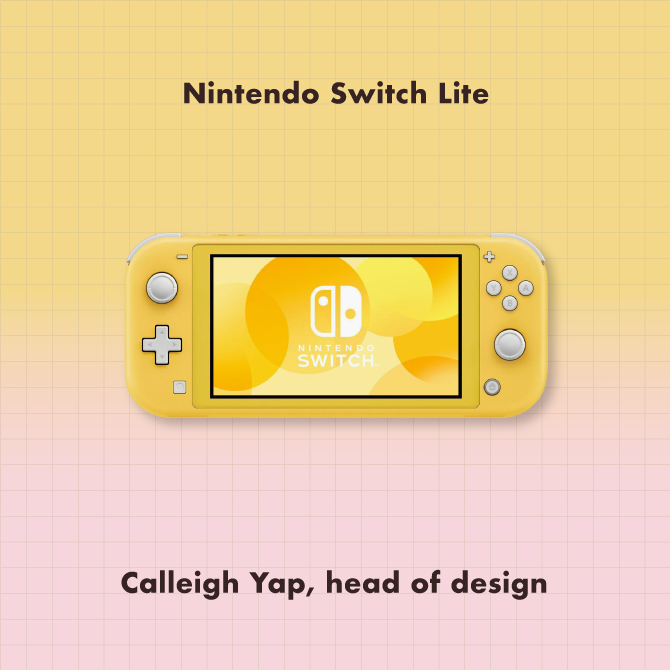 "I've always wanted to own a game console, and this year, I finally do! I bought a Nintendo Switch Lite early this year right before the release of Animal Crossing: New Horizons (which by the way, is the Game of the Year!). I have to admit, spending all my time at home during the MCO became much easier with my Nintendo Switch Lite. It brought a lot of excitement and joy to me and my friends virtually. From playing dress up to visiting each other's islands, we even celebrated Halloween and Thanksgiving together on Animal Crossing! Even though we live far away, we still get to hang out together in the game and that is something very precious to me especially during this pandemic situation.
READ: LDR: The best online co-op games to play with your long-distance friends/partners
"Another open-world Nintendo game that deserves a shout out is The Legend of Zelda: Breath of The Wild. The graphics, storyline and characters are absolutely breathtaking. As an artsy person, I find myself truly in awe and totally geeked out by beautiful graphics and the unlimited possibilities in the game. I've replayed that game twice and it still gives me surprises and new discoveries each time. Hats off to Nintendo for uplifting this depressing 2020."
"I didn't make any spectacular purchases this year but if I had to choose, it'd be my Netflix/Spotify subscription. I'm always a little late to the game but better late than never! Prior to this 'investment', I could never find the time to watch any movies or catch up on any television series and I usually listened to music using YouTube ('blissfully' enduring all the pesky ads that wouldn't allow me to skip them). How I had the patience for all of that, I'll never know."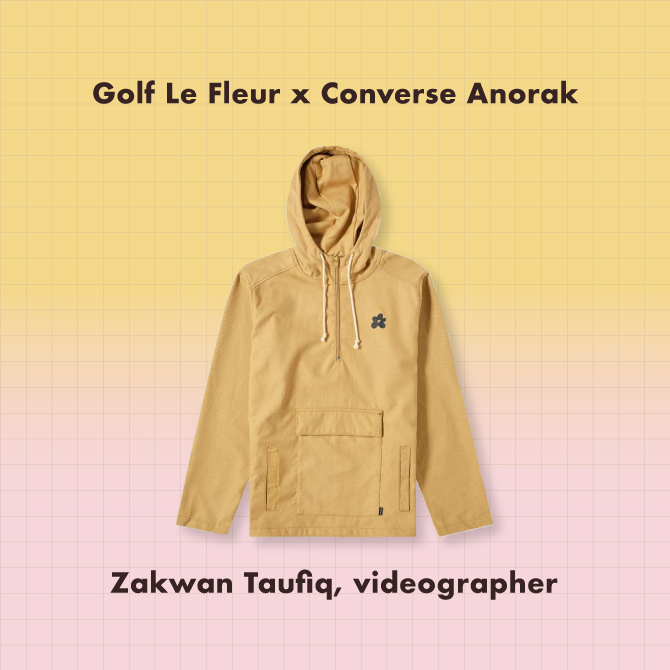 "My best spend for this year was on the Golf le Fleur X Converse Anorak. When it arrived in Malaysia, I just assumed it would instantly sell out—I mean, it's a collaboration between Converse and Golf le Fleur so if you want it, you have to queue for it.
"At the time, I had a lot of work so I didn't make it to the queue. I went out with my friends to Pavilion the next day and thought I would check and see whether they still had it. To my surprise, they did! I guess it's my luck because there was only one anorak left in size XL. I went to the counter, bought it and… *drum rolls* I haven't worn it once."
Find more Team BURO Answers here.
| | |
| --- | --- |
| SHARE THE STORY | |
| Explore More | |