To celebrate their Unlimited campaign, and to coincide with the Olympics, Nike launched the Unlimited Stadium in Bonifacio Global City in Manila
At a time when sports fans the world over are watching 'the greatest show on Earth' and cheering on their favourite athletes competing in Rio, Nike fuels inspiration to defy the impossible and achieve greatness with their latest campaign, Unlimited. "The Nike Unlimited campaign celebrates both the everyday athlete and champion athletes who push their limits daily and who are proving their unlimited potential, whether that's on the world's greatest stage this summer, or just in a game in the park," says Greg Hoffman, Nike's Chief Marketing Officer.
In her video, Unlimited Serena Williams, which is part of the Unlimited campaign, Williams says, "training every day for 30 years is difficult. Then I also think someone is out there working really hard and there's a poster on their wall of me and they're working to beat me. Every day I'm sore - there's obviously days I don't feel like training but there's no day that goes by that I feel like losing."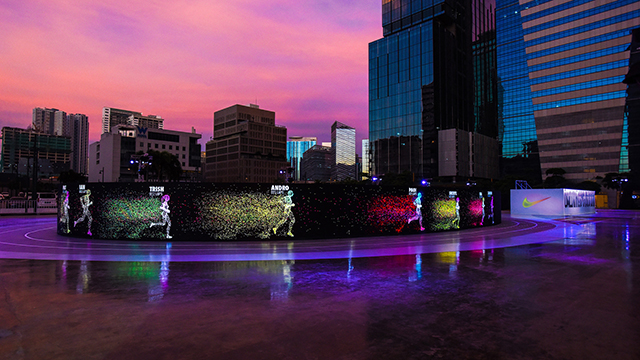 The idea of winning and pushing yourself is highlighted in a unique digital format at the Unlimited Stadium in Manila, where runners race alongside a digital avatar of themselves that grow in size based on the speed and distance they run. Each 200m run around the running track that's shaped like the sole of the Nike LunarEpic Low Flyknit, is logged with wins against the avatar.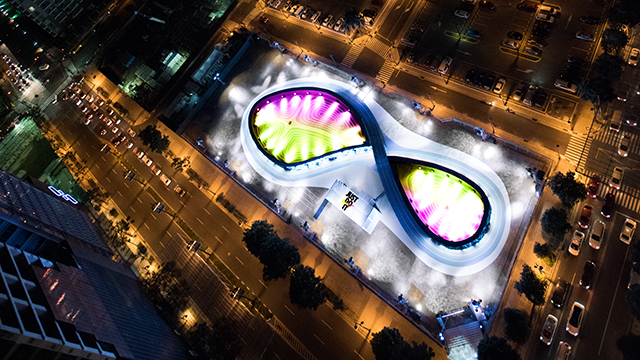 "The Unlimited Stadium is designed to encourage people to push beyond their limits, and to celebrate the spirit of doing more than what you thought was ever possible. Especially in the next few days when the world watches the best athletes on the planet defy expectations, Nike offers locals the opportunity to do the same through the Unlimited Stadium, innovations and the Nike+ community," said Bulbul Khera, Senior Director for Marketing, Nike Southeast Asia. 
Can't get to Manila in time to try out the Unlimited Stadium? There are apps available to help you discover your true potential. Try the Nike+ Running app or the Nike+ Training Club app. Your Unlimited starts now. #justdoit
To reserve a spot at Unlimited Stadium, click here. 
Related Stories:
Tried and tested: Nike Lunarepic Flyknit vs Nike Free RN Flyknit
The perfect sports bra for every body type is here
#FitnessFridays: Team workout with Nike+ Training Club