Update (7 July 2020):
The libel trial involving Johnny Depp and Amber Heard has begun as they both appeared in London at the Royal Courts of Justice. In the trial, the Pirates of the Caribbean star is suing the publisher of The Sun, News Group Newspapers (NGN), and Dan Wootton (the paper's executive director) for calling him a "wife-beater". The case is a result of the publication of article by The Sun called Gone Potty: How can JK Rowling be 'genuinely happy' casting wife beater Johnny Depp in the new Fantastic Beasts film? in April of 2018.
In the opening statement, David Sherborne (Johnny Depp's attorney) said that the actor "is not and never has been a wife beater". He also mentioned that—according to Johnny Depp—the Aquaman actress was "the one who started physical fights".
It was alleged by Johnny Depp during his witness statement that Amber Heard is "a calculating, diagnosed borderline personality; she is sociopathic; she is a narcissist; and she is completely emotionally dishonest. I am now convinced that she came into my life to take from me anything worth taking, and then destroy what remained of it."
In court, Johnny Depp also denied that he's the "horrible monster" that Amber Heard allegedly said he is and also denied that he has issues with anger management. During the cross examination by Sasha Wass (the defense attorney), the actor admitted to consuming magic mushrooms, ecstasy, LSD, cocaine, and marijuana; and that he "wasn't particularly proud of" himself.
The trial will run for three weeks starting on 7 July 2020. The actor's former partners, Winona Ryder and Vanessa Paradis, are expected to give evidence via video link as witnesses of the trial.
***
The world is shocked and surprised by new revelations involving Johnny Depp and Amber Heard. Throughout the past few years, Amber Heard accused Johnny Depp of abusing her—they were married for 18 months—but new audio confessions revealed that she was hitting him instead. In a taped conversation, Amber admitted to "hitting" Johnny as well as hurling pots, pans, and vases at him.
Amber Heard and Johnny Depp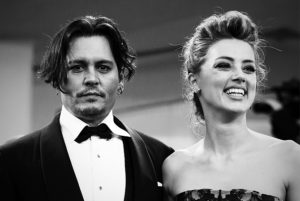 During a 2015 therapy session, the back-and-forths were consensually recorded on Amber Heard's phone. In that explosive episode, Johnny Depp—who admitted to pushing Amber once—suggested that the now-divorced duo take some necessary time out so that their relationship doesn't end up physically tumultuous. The stars married in February 2015 before splitting. It was alleged by Amber that Johnny Depp threw a phone at her face. That's when she filed a restraining order against her ex-husband. In August 2016, the divorce was finalised with an agreement of $7 million settlement (approximately RM28,655,200).
Johnny Depp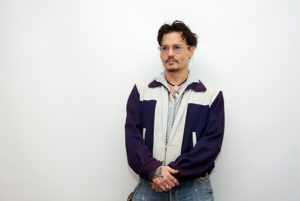 From the latest reveal, Johnny Depp said, "If things get physical, we have to separate. We have to be apart from one another. Whether it's for an hour or 10 hours or a day. We must, there can be no physical violence towards each other" before Amber Heard responded with: "I agree about the physical violence, but separating for a day, taking a night off from our marriage?". This sentiment of truce ended with Amber saying "I can't promise that it will all be perfect. I can't promise you I won't get physical again. God sometimes I get so mad I lose it. I can promise you I will do everything to change. I promise you. I'm not going to throw around divorce. I not say divorce unless I really mean it". Fast forward to 2020, it is clear that the intention to make things right did not work out for the both of them.
"I don't know what the motion of my actual hand was, but you're fine, I did not hurt you, I did not punch you, I was hitting you," Amber said before continuing with "I did start a physical fight". Johnny responded with: "Yeah, you did. So I had to get out of there".
Amber Heard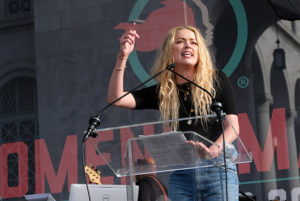 Here's a little timeline for you: on 18 December 2018, Amber Heard's op-ed was published in The Washington Post. She urged support for women who are victims of domestic abuse. Amber wrote, "Two years ago, I became a public figure representing domestic abuse, and I felt the full force of our culture's wrath for women who speak out". On 1 March 2019, Johnny Depp called Amber's allegations untrue and filed a $50 million defamation suit (approximately RM204,680,000) against her. While he wasn't named in Amber Heard's op-ed, Johnny said the article connoted that he was the abuser—which was also what got him fired from the Pirates of the Caribbean franchise. In a 300-plus page filing in April 2019, Amber called Johnny "the monster" and a month later, Johnny denied ever abusing any woman by saying: "I will continue to deny them for the rest of my life". To support his defamation case, Johnny Depp has submitted 87 surveillance videos.
#JusticeForJohnnyDepp is now trending. This is a case that highlights how lightly domestic abuse against men is taken by the media (and society). One thing's for sure—Amber Heard kept her job in Aquaman whereas Johnny Depp will not be playing Captain Jack Sparrow again (at least, for now). We just have to wait to see what happens in the future. After all, as of writing, the case has yet to be settled. It's sad and unfortunate that all of that happened. Here's hoping for the best for everyone involved, including Johnny's children. You can listen and read the full transcript of the audio confessions here. Stay tuned for more updates!
| | |
| --- | --- |
| SHARE THE STORY | |
| Explore More | |