Finance and investing can be complex and overwhelming… to say the least. When 'stocks' don't mean the base of your hot pot soups, 'the market' doesn't mean the farmer's, and 'share' doesn't mean dividing something between you and a friend, we can see where the confusion for many, including myself, comes from. Nowadays, having money in your savings account isn't enough to stuff your retirement cushion. Investing and looking into buying shares of a public-listed company is pretty much essential to your future's safety net. However, when thinking about investing, the stock market, industries, shares, and dissecting the financial jargon—the question of "Where do I even begin?!" is probably lingering somewhere in between the ticker symbols, financial newspapers, and open tabs of research on your browser.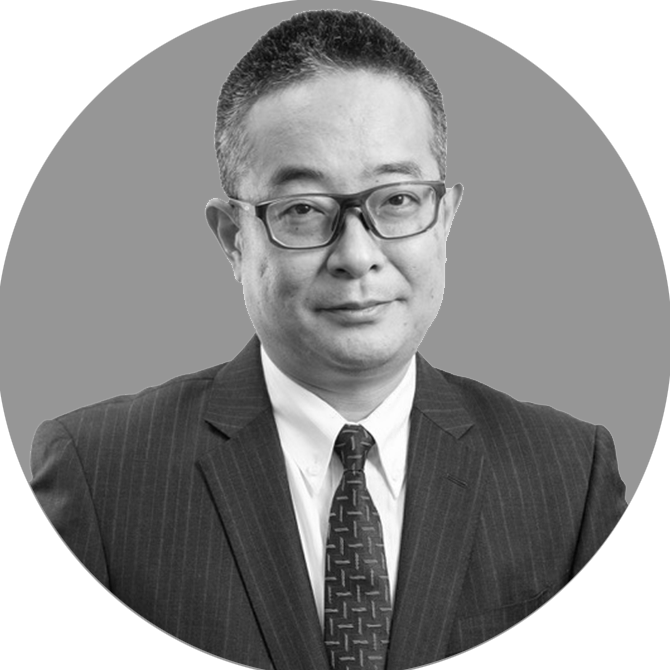 That's where we come in. With the help of Rakuten Trade's CEO Kazumasa Mise, we've got the answers to some of the questions you might have about investing.
Mise moved to Malaysia in 2016 after working for Rakuten Securities, Inc in Japan for a number of years. Educated at Syracuse University, Mise was drawn to the financial industry from his years as a teen, particularly to the big guns in New York City, which some call the financial capital of the world. He started his career with Rakuten as a customer service associate, staying in that position for a year and a half before working his way up the ranks to where he is today: CEO.
So it's safe to say he knows a thing or two about investing and here's what he had to say.
On where to start:
A common and important question: "where do I even begin?" Fame and familiarity. While some of us avoid the mainstream with our music choices, fashion, and other aspects of pop culture, investing is where you would want to look at the big players. According to Mise, "just look around you". In other words, start with your surroundings. "Most of our clients are beginners and they start by checking very famous shares in Malaysia," says Mise. He uses Mr. DIY as an example. For local Malaysians, Mr. DIY is a household name in the home improvement and household essentials business—they're everywhere. And lucky for you, they're a publicly listed company. "If I look around the streets, I see banks, and they're definitely listed so you can trade," he continues.
From there, you can start researching within the sector, file through similar businesses, and so it goes. Mise also adds that if you're a travel lover, it's even easier to find big companies to buy shares from, using AirAsia as an example, citing that it is the top company that their customers hold shares in. "Then, support the company. Cheer them on!" adds Mise with a big smile and a double thumbs up.
On the best resources to rely on:
"How do I find out about the stock market? What should I read to make sure I'm making the right moves? What if I want to learn more?" Mise insists that increasing your financial literacy is the key to smart investing. But, you don't have to start with something too difficult. Reading little articles from newspapers or online can be your starting point to get news on listed stocks. From there, you can get a feel of what industries to look at and figure out where to put your money. "Information is important," asserts Mise. "But the basic thing, I think, is as long as the investor knows the trends, they'll be okay." On top of newspapers and other outlets online, Mise suggests taking a look at webinars. Rakuten Trade releases a ton of educational resources like information sheets with investment ideas, and hosts webinars for their customers to attend and learn from to keep up with current trends, economic statuses, and forecasts. These are specifically designed for their customer's demographic base, which just so happens to be beginners in investing!
On riding the trends and waves of the stock market:
Forecasting the stock market and predicting financial trends are difficult as is, let alone doing it as a beginner. "It's pretty difficult," states Mise. "That's why checking the news is very important. Get as much information as possible. Sometimes, the stock market crashes but don't panic. Pay attention to the company itself. Based on the newspapers, if the company itself is still [on an upwards trend], it's good to invest. Even though the market itself suddenly drops or [is volatile], as long as the company is getting a profit, of course, the stock price is going to increase in the future."
On your method of investing:
Should you invest via your bank? Should you try your hand at an investment app like Robinhood or Rakuten Trade? Should you go to a professional advisor? How do you even do this thing? Mise helps to set the record straight by simply stating, "for the digital savvy, you can [opt for] the self-oriented route." On the other hand, for those who might be better with the guidance and navigation of a salesperson or broker, definitely opt for investing via your bank or a firm. The difference between the two sides of the coin, Mise notes, is the fee. "For example, Rakuten Trade is self-oriented so the fee is very low, but with a salesperson or broker, the fee can be very high," says Mise.
| | |
| --- | --- |
| SHARE THE STORY | |
| Explore More | |