Ahead, two renowned Malaysian female personal finance content creators share their best and worst investments, as well as tips on how to start investing for beginners
Although the list of the world's richest investors today are dominated by men (the likes of Warren Buffet, Timothy Sykes, and George Soros), multiple studies by Fidelity Investments and Emerging Affluent Study suggest that women generally outperform men when it comes to investing.
The statistics show that women earn roughly one per cent more on investments compared to men, despite learning 20 per cent less, on average. These studies also found that women are less impulsive investors and more disciplined savers than men, which contribute to their higher investment returns.
With that said, we spoke to two renowned Malaysian female investors and personal finance writers to learn more about their best and worst investments, as well as tips for newbies (no matter your gender) to start your investment journey.
Get to know them and their take on investment ahead:
Suraya Zainudin of Ringgit Oh Ringgit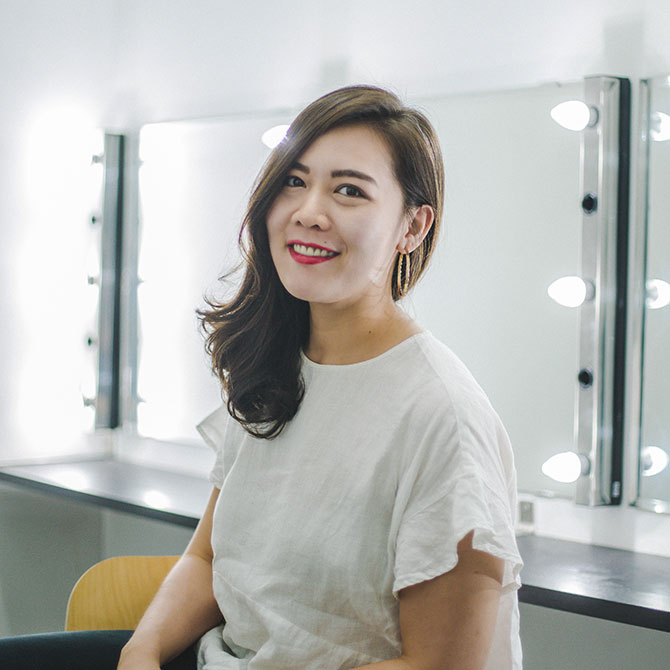 Suraya is a writer, speaker, and founder of personal finance website ringgitohringgit.com, one of the leading blogs on all things money-related in Malaysia. She also curates a book series called Money Stories from Malaysians.
Michelle Chin of Her Duit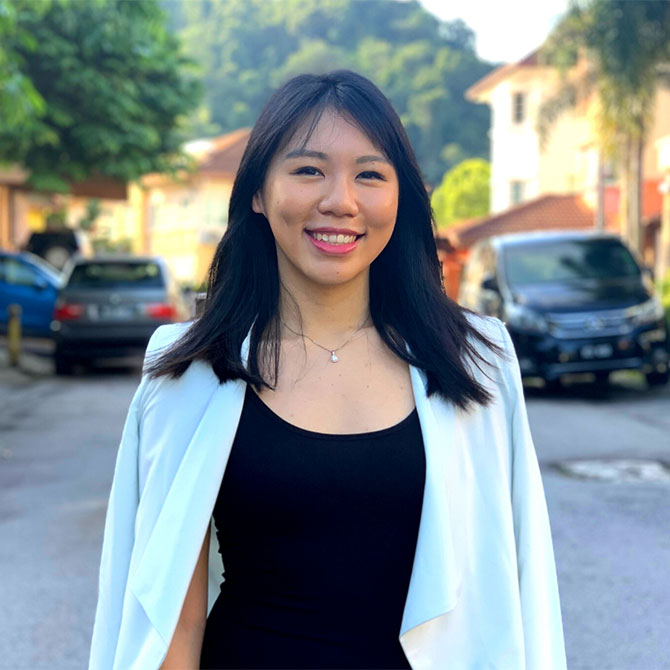 After working in the tech industry with a background in mathematics and statistics from university, Michelle developed a natural affinity towards personal finance and launched Her Duit as a platform to share her journey. She is also the co-founder of digital pet health insurance startup Oyen, which launched in April this year.
---
BURO: Tell us how you started your investment journey.
Suraya: My investment journey started with EPF, even though I didn't realise I was investing for my retirement at the time. All I knew was the deductions were mandatory so I didn't question it. It was only in my mid-20s that I realised what a great system it was—not all countries have this in place.
If you don't count EPF, then my 'first' investment was Amanah Saham Bumiputera, which I leveraged with ASB financing. Soon after that, I got sucked into gold investment. It was hard not to—the 'gold rush' in the early 2010s was all everybody talked about. I was lucky to have sold most of my gold before it dropped spectacularly. That was the time I learned the difference between investing (long-term mindset) and trading (short-term buy and sell).
Michelle: My investment journey is an unusual one! I was taught that fixed deposits are the safest place to store your money (it is safe but it is not an investment!) so that was what I did for the longest time. When I was 24, I was introduced to blockchain and the world of cryptocurrency, so I leaped from fixed deposits into buying crypto, bypassing everything in between.
BURO: When did you start taking investment seriously and what was your game plan at the time?
Suraya: I started taking investments more seriously as I earned and save more money, and looked for ways to grow them. In addition, I also enjoy researching and writing about my investments on ringgitohringgit.com, where I get additional tips and feedback from my audience, so that's cool.
Currently, I am invested in ASB, Gold, Private Retirement Scheme-specific Unit Trust, P2P financing, ETFs (bought directly and via robo-advisory platforms) and cryptocurrencies.
Michelle: After crypto, I started investing passively into ETFs but I really started investing more seriously and with a more solid game plan right before the pandemic. My side hustle income was consistent and a pretty good sum, and my salary was also growing—so instead of spending more of it on travelling and shopping, I thought I should pour more money into investing instead.
My plan was to learn all the different types of asset classes, learn about different investment platforms so that I can make an informed decision about what type of investments suited my style, time horizon, risk level, and retirement goal the best.
BURO: What is your "why" when it comes to investing? Has it changed over the years?
Suraya: My first 'why' is probably the same as everyone else's 'why'—I simply want more money. However, I've since realised that money means different things for different people. For some, money represents status; for others, power. For me, money is primarily security. The world is so hostile to women but I refuse to live my life in fear so the way I see it, having money can defend me in most risky situations.
Nowadays, my 'why' is more nuanced. It's a great tool for defence, but also a source of personal growth. I enjoy learning how to grow my wealth, and learning how to use mindfully spend it for happiness (I used to find it hard to spend money).
Michelle: My long-term investing plan has always been about financial independence. I knew I had to invest for the long-term and for retirement. But it was only after I was more exposed to personal finance that I found that I could actually be financially independent by 38/39 without having to work anymore. I wasn't aware of the FI/RE (financial independence, retire early) movement until I started learning more about personal finance. And I've never thought that it was possible to 'retire' well before 65 years old.
My 'why' today is skewed towards FI/RE more but still balancing living a life instead of being extremely frugal. It's about making sure that the decisions I make about money today makes me feel good today and 10, 20, 30, 40 and 50 years from now.
BURO: What is the best investment advice you've ever received?
Suraya: The best advice is that there is no single 'best' investment (or financial) advice; everything is contextual. Experts contradict each other all the time, so stop looking for 'that one tip'. The best I can offer here is all financial advice boils down to these 13 words: 
---
"Spend less than you make, make more than you spend, invest the difference." The methods vary but this is pretty much it.
---
Michelle: I can't remember who said this to me before and what the exact advice is, but if I were to repeat it to someone else, it'll go like this:
---
"Investing is like learning how to ride a bicycle, you'll be scared and you'll fall. But when you fall and get up, you get better. Even when you become better, there will still be a possibility of falling, but you'll be able to pick yourself up quicker."
---
When it clicked in me that investing is a journey like many things we do in life (and life itself) and that mistakes are inevitable, I've become a lot more comfortable in taking small steps, recovering from mistakes and being bold.
BURO: What is the worst investment mistake you've ever made?
Suraya: Overall, I don't mind making mistakes—that's the fastest way to learn. The trick is to limit the losses so even if it didn't work out, you don't lose a lot. There have been three instances where I lost ALL of my money (and not just 'some' due to market movements—that's normal).
The first was when I was young and stupid and thought buying a *gold-plated* coin is the same as buying a *gold* coin. I actually thought I had found a good deal. The second was not remembering the seed address to a cryptocurrency account, so I lost access to them. And the third was copy-trading. They make it sound easy, apparently all you have to do is mirror someone else's trades, but nope, lost everything—lesson learnt.
Michelle: I think the worst investing mistakes that most people make comes from hearsay, which is essentially buying something because someone else told you that it's a good investment.
I bought a stock not too long ago because the price looked cheap and it was a recommendation by someone who is supposedly reputable. Safe to say I have since unsubscribed! And I learnt that I should make my own decisions instead of listening to others, no matter how good it sounds. Say no to FOMO (read: fear of missing out) in investing!
BURO: What has been your best investment move of 2021?
Suraya: Generally speaking, continuing to fund my investment accounts and not panic sell when markets are bad are always good investment moves. Specific to 2021, I got myself ETFs that give me diversification in US and China market, so that's cool.
Michelle: It's the habit and discipline of investing consistently regardless of market conditions. And being able to think and act long-term.
BURO: What are your top tips for those just starting out in their investment journey?
Suraya: My top tip is to follow advice from women investors (or people who invest like women)—studies have shown we are better investors. I'm biased, but I think the information on ringgitohringgit.com is fantastic (writer's note: I can attest to this). Spend a weekend going through the articles on investments and you'll already be ahead of the rest.
The next tip is to focus on increasing income. As many already know, many Malaysians have low salaries. How to save/invest a lot if you don't have enough left over, after paying for essentials?
Last but not least, be more realistic with investment returns. A survey by Securities Commission Malaysia (SC) found that the majority of Malaysians have unrealistic expectations for investments returns—many think that a 24 to 30 per cent return on investment per year is common. A more realistic amount is 4 to 8 per cent per annum.
Michelle: First, get started! Procrastination is the biggest thief of your investment returns. The earlier you start, the less risky and less severe your mistakes will be. We are always learning in investing, no one knows it all, and you don't have to know everything before getting started.
Secondly, know your goals. You can't be saving and investing towards nothing! Know what your money goals are (beyond just the monetary value, but try to figure out what your goals mean to you personally and how they tie to your values and principles), so that you can always stay on track and motivated towards achieving them.
More tips and guides on investment: