As Malaysia gradually moves into the endemic phase, Malaysians are now flocking to parks and local attractions to catch up on all the activities we've missed since before lockdowns were enforced by the government. Here's a popular idea: why not plan a picnic with your family, friends, or other half?
Fret not if you're more comfortable staying at home, there's no rule to say you can't enjoy a picnic in your living room either. Whichever you opt for, here's a complete step-by-step guide to planning a pandemic/endemic-proof picnic.
Step 1: Pick a place and time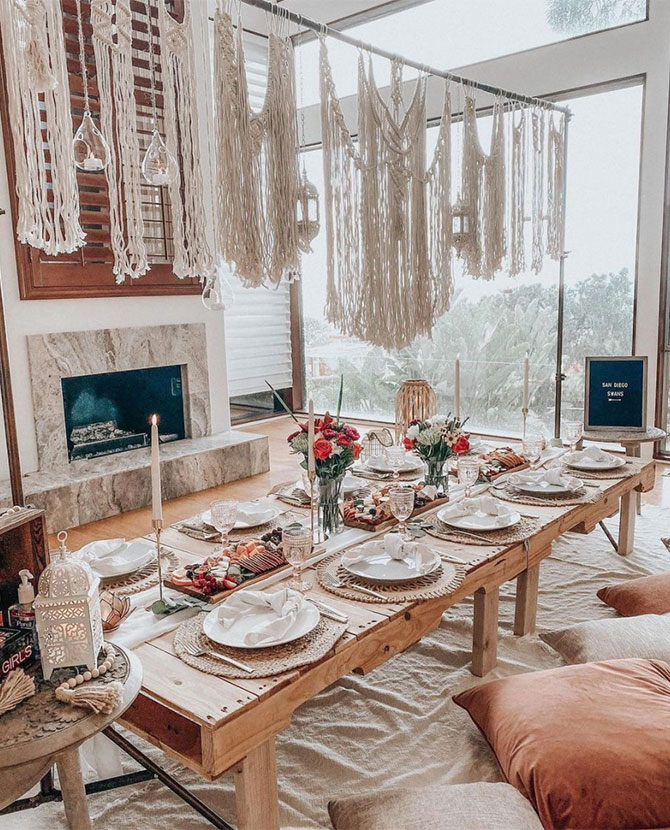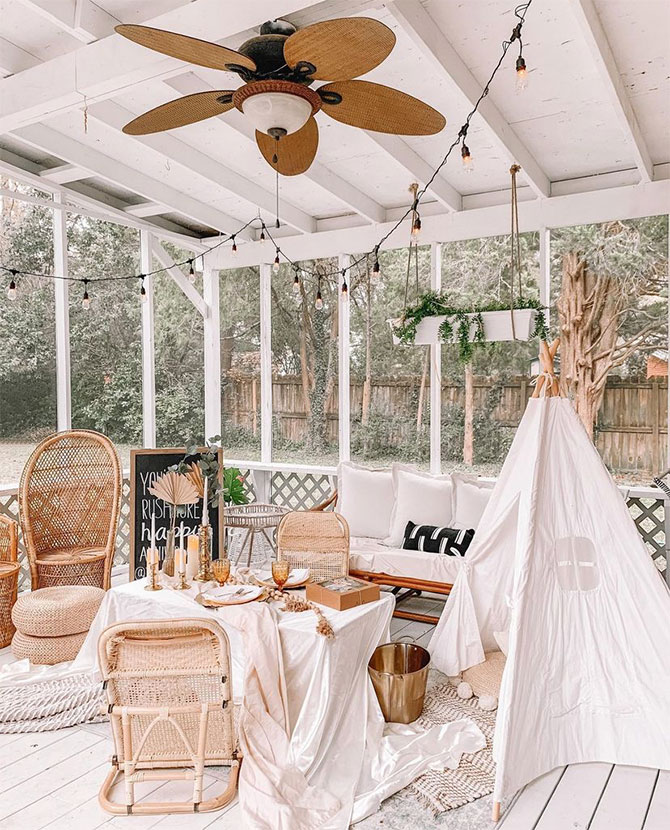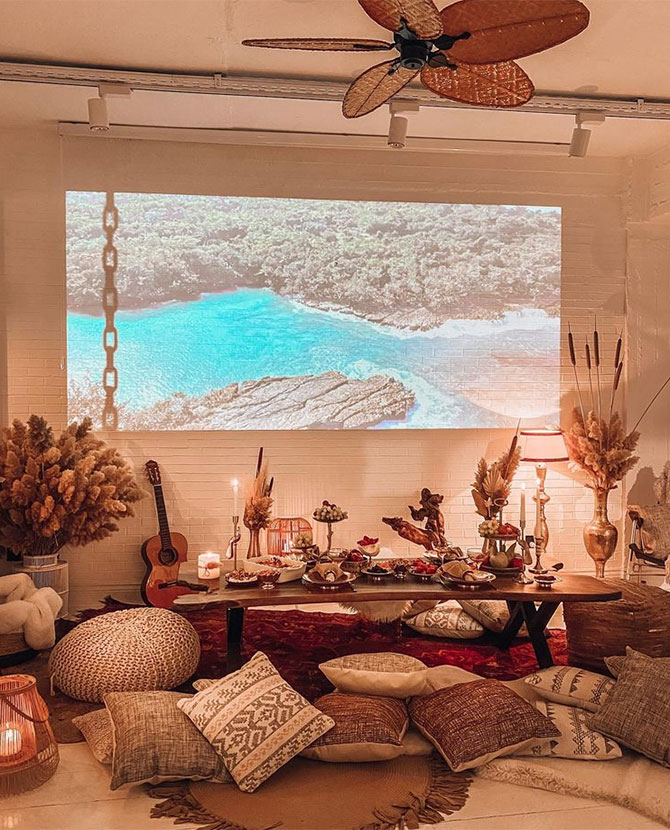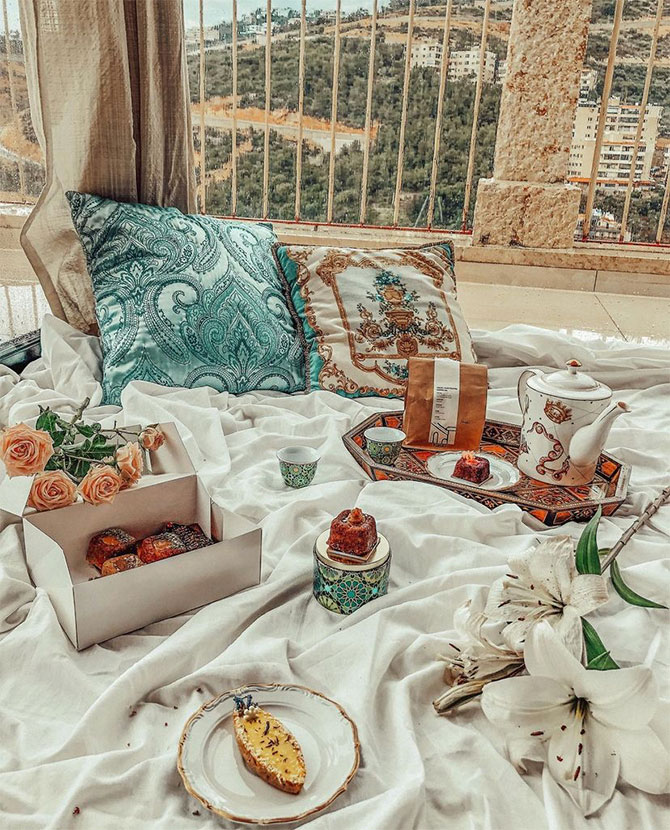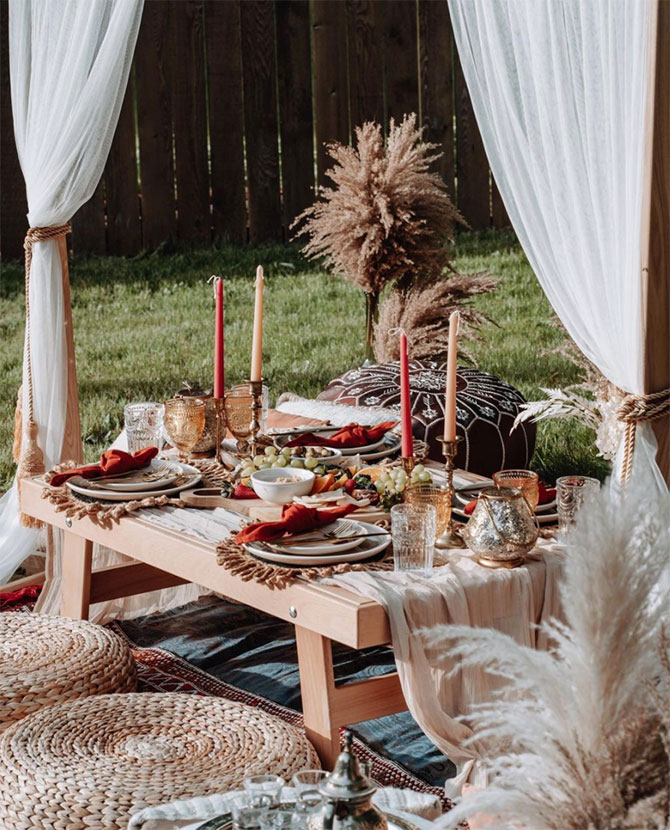 First things first, you need to decide on where you'd like to set up your picnic. For an outdoor setting, think a public park, open field, beach, garden, or waterfall area—depending on what other activities you may be interested in during your picnic (such as hiking and swimming, or simply lazing around). Don't forget to observe the SOPs, including checking in with the MySejahtera app wherever possible, wearing a mask at all times except when eating or drinking, and practising social distancing from others.
For home picnics, an outdoor patio, backyard, or rooftop area is ideal, but if not possible, your balcony or living room works too. Ideally, you'll want to pick a spot that gets ample indirect sunlight (don't forget to wear sunscreen!) for an outdoorsy experience, or the cosiest spot in your home for a more romantic affair. Anytime during the day is preferable for the former, whereas evening time—just before dusk—sets the mood for the latter.
To make your picnic even more memorable, you can also have a theme. It can be a colour scheme or aesthetic, such as Americana, boho chic, Mediterranean, and so on. Pro tip: check the weather forecast beforehand to ensure the best conditions for the type of picnic you're aiming for.
Step 2: Prepare all the picnic essentials

View this post on Instagram
The perfect picnic really boils down to two things: the menu and the setup. We'll get to the edibles in a bit, but first, you'll need to have a picnic blanket or mat in storage. Alternatively, a nice rug or throw blanket works—so long as you're prepared to possibly make a mess on it. You may also want to set aside your fanciest cutleries, tableware and napkins for the occasion.
While a woven basket and pillows/cushions aren't absolute must-haves, they do charmingly spruce up the picnic area. Flowers and music can really add a special touch to the experience too. Below, we break down what you should prepare ahead of time into the essentials and optional but nice-to-have items for your convenience and preference.
strong class="stk-reset">Essentials:
Tableware/containers (for outdoor picnics)
Food and drinks
Garbage bags (to clean-up after)
Nice to have:
Picnic basket
Plush cushions (for your booty)
Flowers/plants/decorative items
A portable speaker/musical instrument
Teepee/fort (kids love this!)
Cards/board games
Step 3: Plan the menu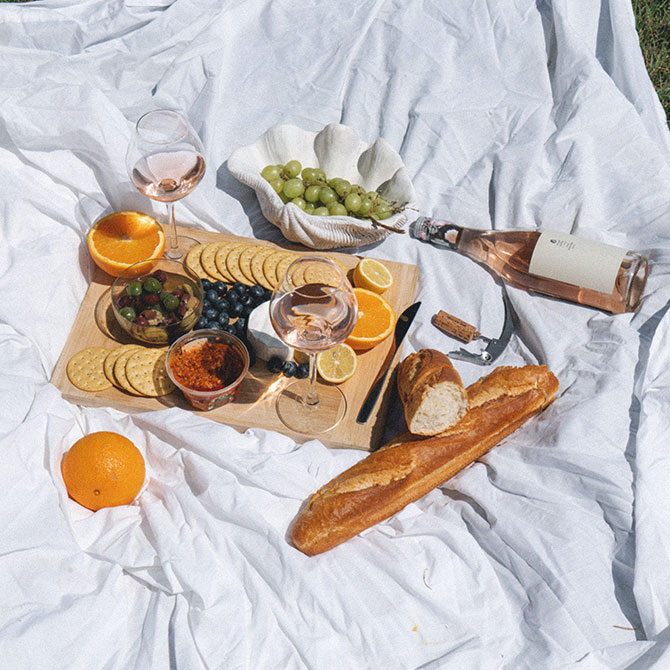 If you have a theme in mind, this can help with the menu planning. For example, you can prepare tortillas, wraps and nacho for a Mexican-themed picnic or sushi and bento sets for a Japanese take. Otherwise, you can't go wrong with a cheese platter (learn to curate your own charcuterie board here) or the classic combo of sandwiches and salads. Pastries and desserts make for great picnic food options as well, especially for sweet tooths.
Step 4: Don't forget drinks!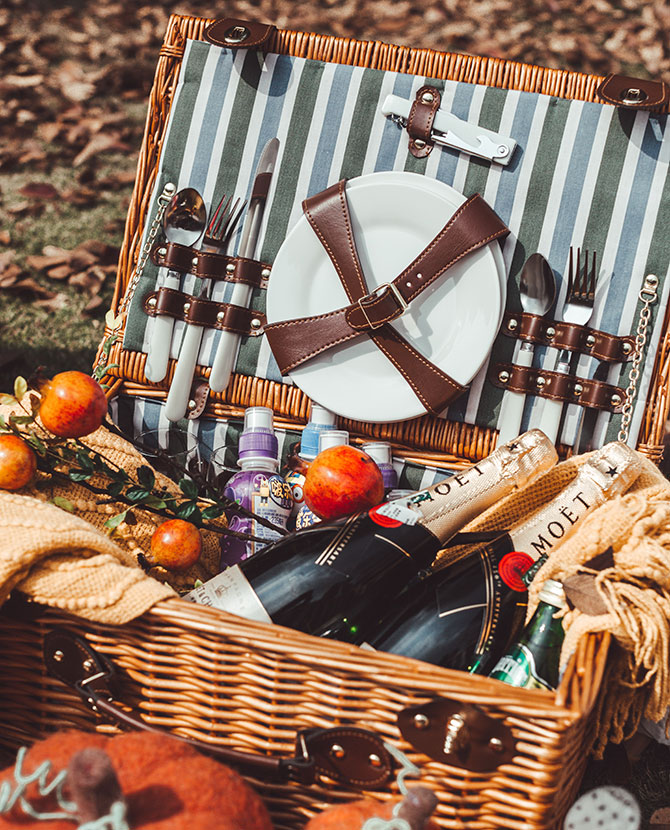 When it comes to beverages, you'll want something light and refreshing to pair with the food. Sodas are overrated; try fresh lemonade, kombucha or mocktails instead. For those who can take alcohol, beer and cocktails are popular picks, or you can opt for champagne or wine if it's a picnic date and cheese is on the menu.
Step 5: Dress up
View this post on Instagram
Yes, you can have an indoor picnic in your loungewear, but surely all the effort you've put in so far calls for something dressier? We'd suggest picking out something you'd wear to an outdoor picnic regardless whether you're heading out or staying in. If you're feeling extra, put on some makeup and wear perfume. Don't hold back now—you deserve to look just as picture-perfect as how your picnic will turn out.
Step 6: Set the scene

Step 7: Sit back, relax and snap photos of your memories!

After all that planning and prepping, it's time to enjoy the fruits of your labour. Dig into the food, sip on your drink, play a game, sing along to the music, and take plenty of photos—in whichever order you like.
Happy picnicking!
| | |
| --- | --- |
| SHARE THE STORY | |
| Explore More | |