Kuala Lumpur is home to a plethora of cheese platter and grazing table companies. Here are some you should check out
---
If you're in charge of preparing food for your next gathering with family and friends but unsure of what to get, consider going for customisable platters from these companies in Kuala Lumpur. Cheese platters are perfect for all kinds of situations, including a party for one. Planning for something bigger? Opt for grazing tables that can be arranged to match your ideal themes or styles.
Grazing tables and cheese platters aren't just for the appetites, but they are also easy on the eyes—with "easy" being an understatement. Whether you're relaxing at home or having a picnic, pair your artisan cheeses with a glass of wine (or juice) and you're set for a great time. 
---
1. Together-gather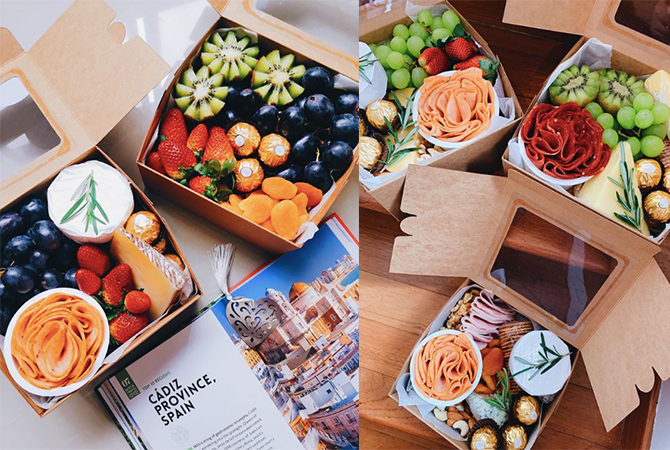 Combining aesthetically pleasing food displays with the communal spirit of gathering together in celebration, Together-gather is a Malaysian company that curates beautiful and vibrant grazing tables and platters. From fruit cones and brownies towers to artisan cheese spread (brie, cheddar, and more) as well as cold cuts, Together-gather's platters are available in various sizes and you can also customise the content according to your preference.
Their signature cheese and fruit platters can also be delivered to you—consisting of a selection of artisan cheese, meats, dried fruits, fresh fruits, mixed nuts, crackers, chocolates, and a bottle of wine (optional).
Contact: [email protected]her-gather.com
2. Platter People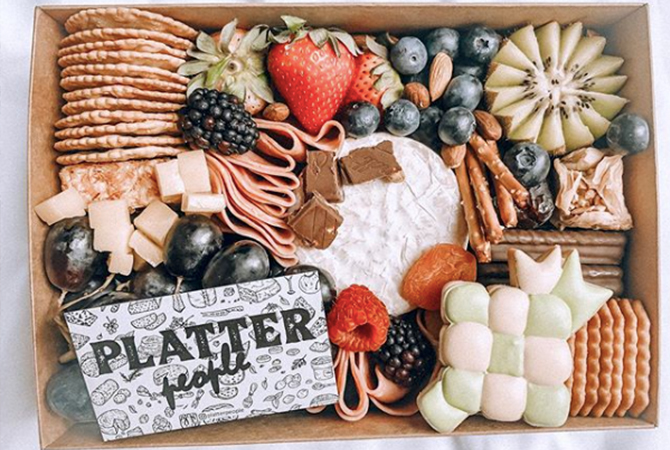 Known for bespoke, artisanal platters and grazing tables, Platter People aims to complement your ideal occasion or event through delicious and beautiful treats—including a s'mores table. Platters by Platter People are available in various sizes and and are suitable for any time of the day. In addition to cheese platters, there are also fruit and chocolate options. If you're planning an event, Platter People offers customisation to your theme and taste buds.
Contact: Through Direct Message (DM)
3. Splatter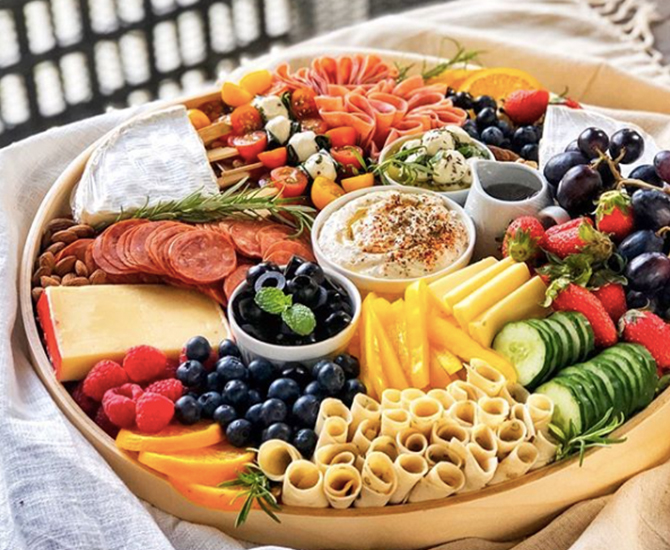 The online-based party platters and events catering team in Klang Valley offers carefully and lovingly-arranged platters. In addition to platters, Splatter also does grazing tables for events—including spreads of cheeses, fruits, cold cuts, cold cuts, and more. Splatter's Cheese Platter consists of assorted cheeses (such as savoury cheese infused with Sarawak black peppers and blue cheese done in the Fourme d'Ambert style); smoked salmon and deli meats; fresh seasonal fruits and nuts; olives, breads, and crackers; as well as fruit spread and honey.
Splatter's signature grazing table menu comes with cheese wheel cake, a selection of cured meats, a selection of artisan cheeses, crudités, delectable dips, homemade cake stack, imported chocolates, and more.
Contact: 016 603 9674
Website | Facebook | Instagram
4. Keju By Carmen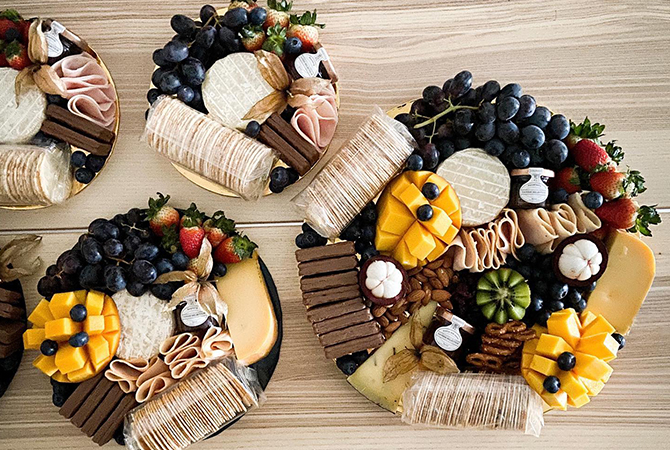 Whether it's for yourself or for an entire village, Keju by Carmen's platters are available in a myriad of sizes—from Baby to Extra Large—as well as in either a round platter or in boxes. They can satisfy your cravings by customising and putting all your favourites in one platter. A platter consists of charcuterie, artisan cheeses, fresh fruits, as well as a combination of sweet and savoury accompaniments. From Truffle Brie and Truffle Gouda to Honeycomb and Smoked Salmon, you're bound for a great time.
Contact: 012 605 5481 or [email protected]
5. Milky Whey Cheese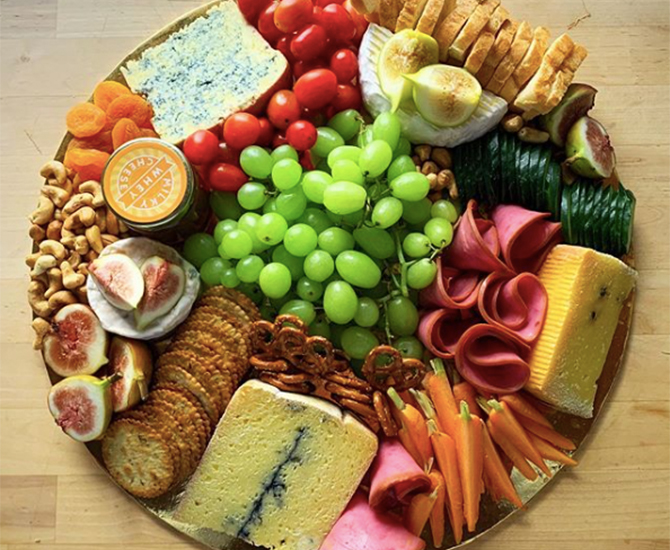 Milky Whey Cheese—founded by Annisa Iwan—is a prominent local cheesemaker and can be found in major establishments, such as Atas Modern Malaysian Eatery in Ruma Hotel and Residences as well as Flock in W Kuala Lumpur. Some cheeses on offer include Goat Sarawak (made with cow's and goat's milk and Sarawak black pepper); Venezia (semi hard cow's milk cheese with olive oil); as well as Marbler (washed rind semi hard cow's milk cheese with a black layer of ash). Fortunately, Milky Whey Cheese does not just sell cheese; the cheesemaker also provides cheese platters! 
Contact: 016 622 0361 (or send a Direct Message on Instagram)
---
Are you ready to get cheesy? Whether it's for yourself, for special occasions, or for a fun gathering with friends, the options above have you covered—from beautifully-arranged grazing tables to delicious cheese platters. If you're a fan of all things cheese (as well as other sweet and savoury treats), you're bound for a great tasty time. Do you have a favourite cheese?
---