As more countries progress past the virus peak, the world moves forward. When will life get back to the way things used to be? Will they, or more importantly should they?
The pandemic has exposed many of pre-existing faults, allowing us to pause and take stock, and recognise that change is long due if we are to build a better future for generations to come. While we're nowhere near to being out of the woods just yet, there are things happening around the world that show opportunities can emerge from every crisis. We're experiencing a watershed moment in history and never have the steps we make to continue ahead been more crucial.
Here is this week's round-up of positive news stories from around the world to motivate you—it's time to make moves, y'all.
A reckoning for the planet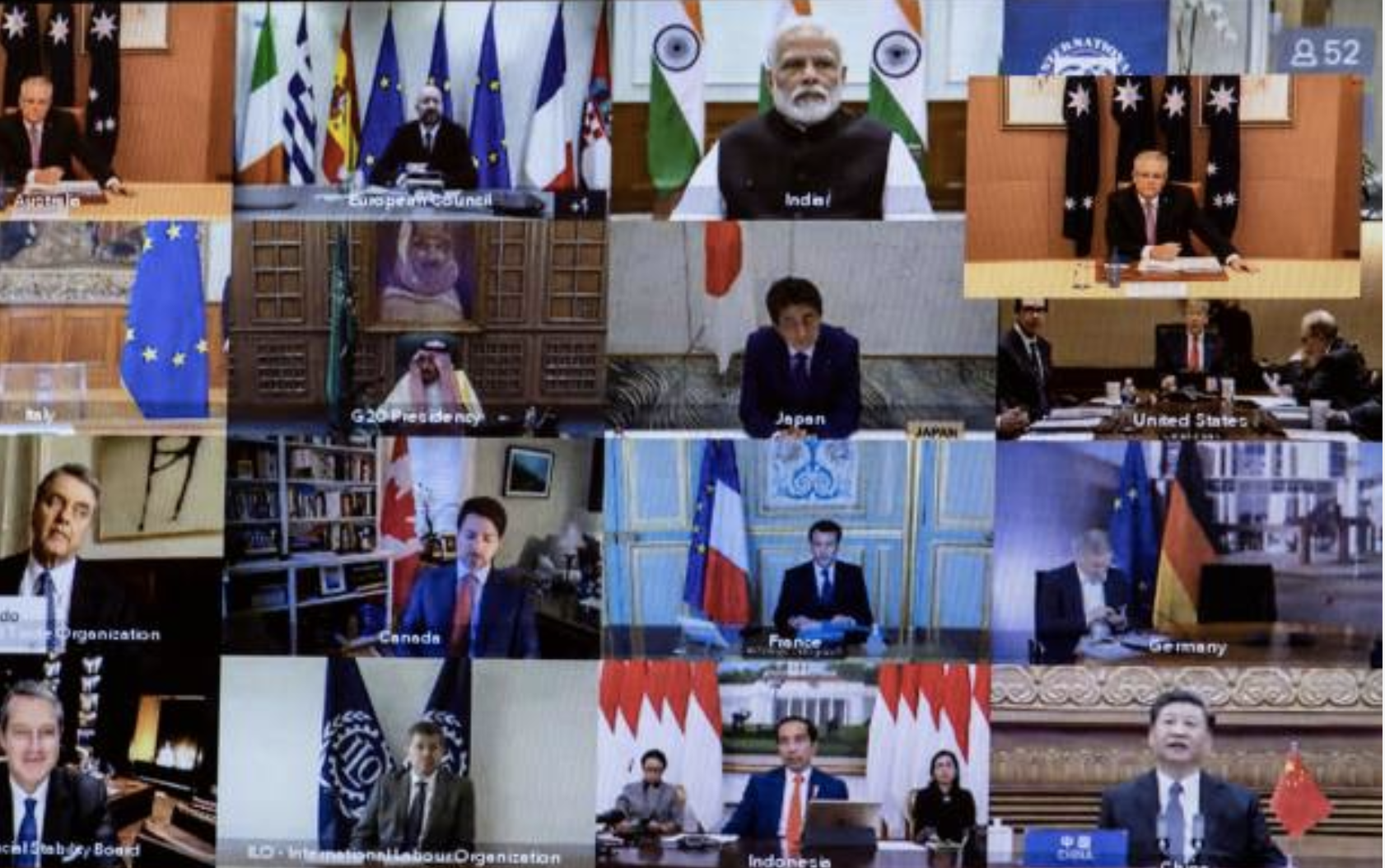 World leaders have been called on their responsibility to ensure a green recovery from the crisis in the account of air pollution and climate breakdown. Approximately half of the global medical workforce have signed an open letter to the G20 leaders to emphasise the seven million premature deaths to which pollution contributes annually around the globe.
Alongside the strengthening of public health systems, they urge for better renewable energy reforms, new safeguards against industrial activity and investment into more sustainable infrastructure as leaders begin to design the stimulus packages to move forward. "We must learn from these mistakes and come back stronger, healthier and more resilient," they write. "Only by investing in both healthcare and the environment can we create a sustainable future."
In a similar vein, Gucci's Alessandro Michele is the most recent industry player to announce major changes to the way the brand will operate in light of COVID-19. The creative director posted to Instagram a series of diary entries entitled "Notes from the Silence" to say that he intended to "abandon the worn-out ritual of seasonalities and shows" in order to "regain a new cadence." Moving forward, the brand will be taking a season-less approach for its collections and reduce the number of yearly shows it stages from five to two.
As of late, a number of other luxury labels have signalled similar moves to their future calendars amidst growing calls from leaders, initiatives and consumers to rewire the existing system. This will significantly impact the way the industry has traditionally functioned, which has primarily caused damaging environmental impact and unsustainable cycles of consumption alongside other concerns.
Crayons for everyone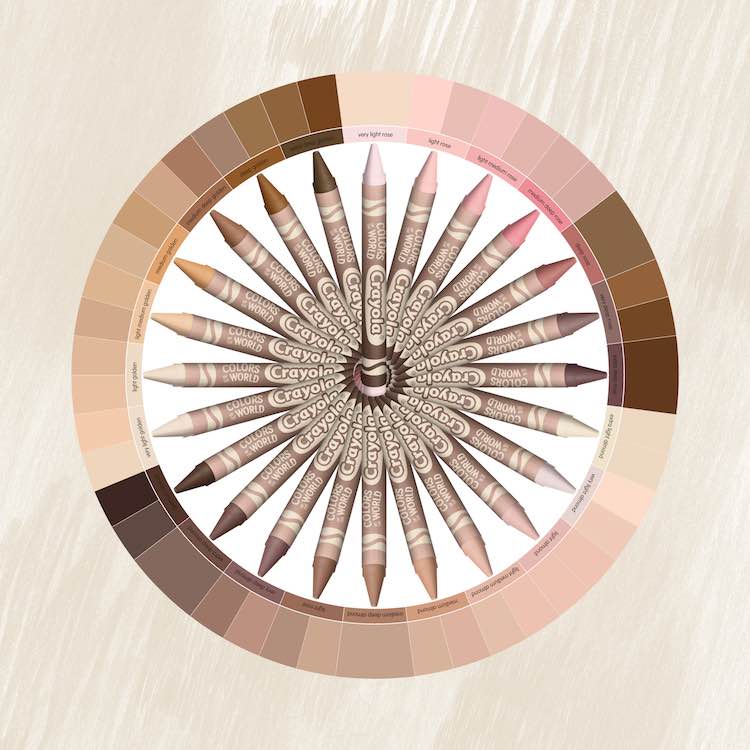 Art Supplier Crayola just unveiled a new initiative to promote an "inclusive world for children of all ages, races, cultures and ethnicities." In conjunction with the United Nation's World Day for Cultural Diversity for Dialogue and Development on May 21, the company launched a new pack of specially formulated "Colours of the World" crayons designed to mirror and represent over 40 global skin tones across the world in hopes that the project would allow children to "creatively and accurately colour themselves into the world they see around them." In collaboration with MOB Beauty CEO Casale, the project had been underway for more than eight months, undergoing research and testing to ensure the palette authentically reflects the full spectrum of human complexions.
A new dawn for space exploration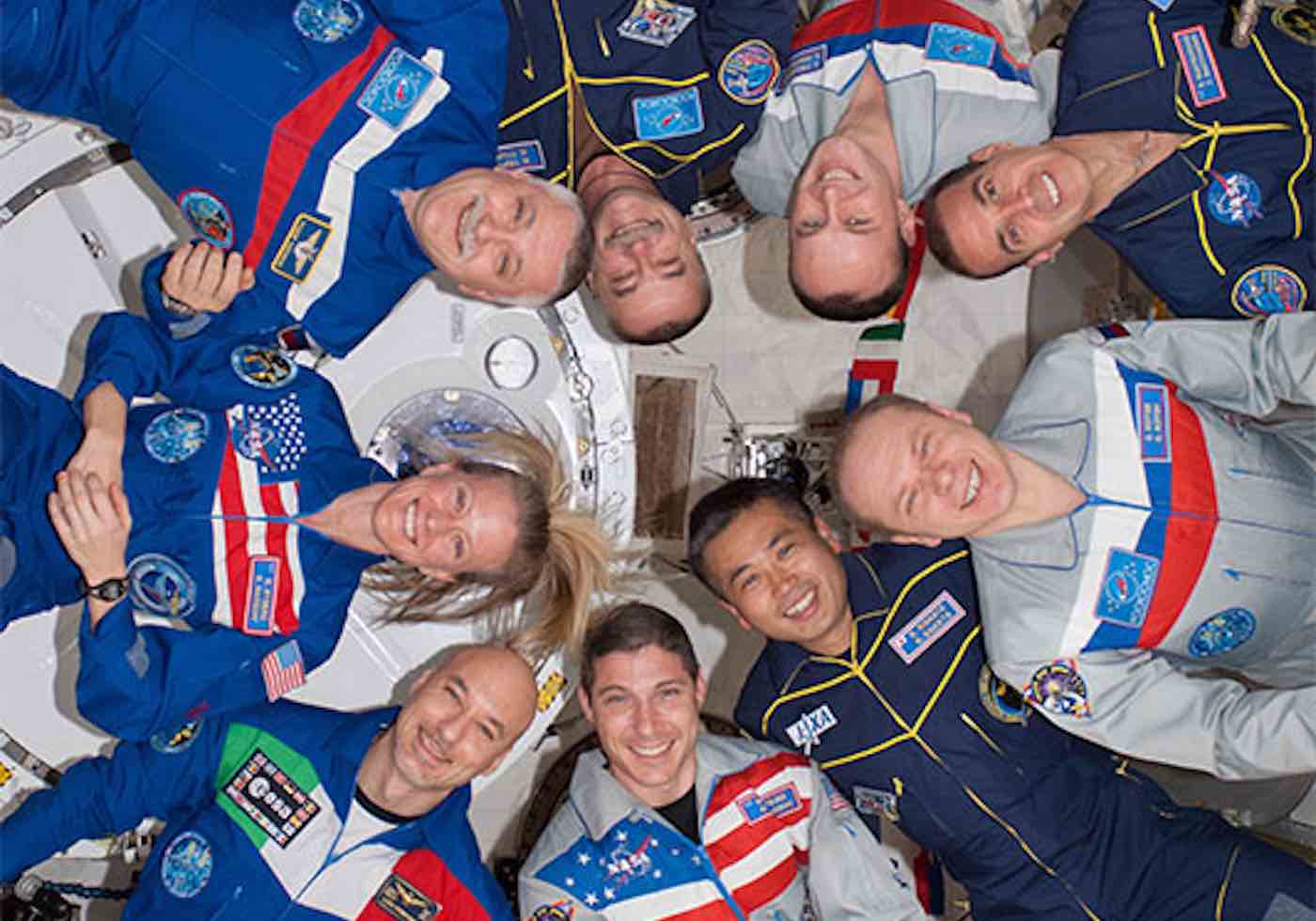 Together with numerous partnering space agencies, NASA has announced new international agreements that will help to govern a "safe, peaceful, and prosperous future" of space exploration. Titled the Artemis Accords, it arrives as part of the program that was developed to allow the agency to send the first woman and next man to the moon by 2024. Core values underscore peace, safety, transparency and unity among nations for their future endeavours and exploration in the galaxy. The Accords mark a significant accomplishment thus far of the Artemis program and points to a future of responsible and cooperative space travel.
Hairstylist receives generous tip from walk-in customer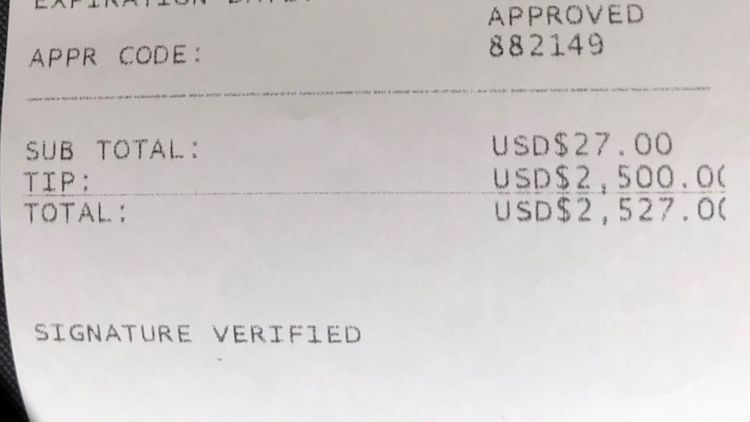 The pandemic has put the livelihoods of many businesses and individuals on the tipping edge—especially service sectors that have a close-contact nature such as professional beauty services. This week, a hairstylist in Denver, Colorado was brought to tears of joy when a walk-in customer surprised the salon with a hefty tip for their services.
Grooming services and professionals have been struggling to make ends meet since the outbreak of the virus and ones that have recently been allowed to reopen continue to face difficulties due to strict sanitary and social distancing guidelines. Stylist Illsia Novotny and her coworkers were astounded to find $5,800 in tips from a man who walked in over the weekend for a simple haircut— the heartwarming story since made national news and gained social media buzz for its act of kindness during troubling times.
MCO cooking group rally in Raya spirit of support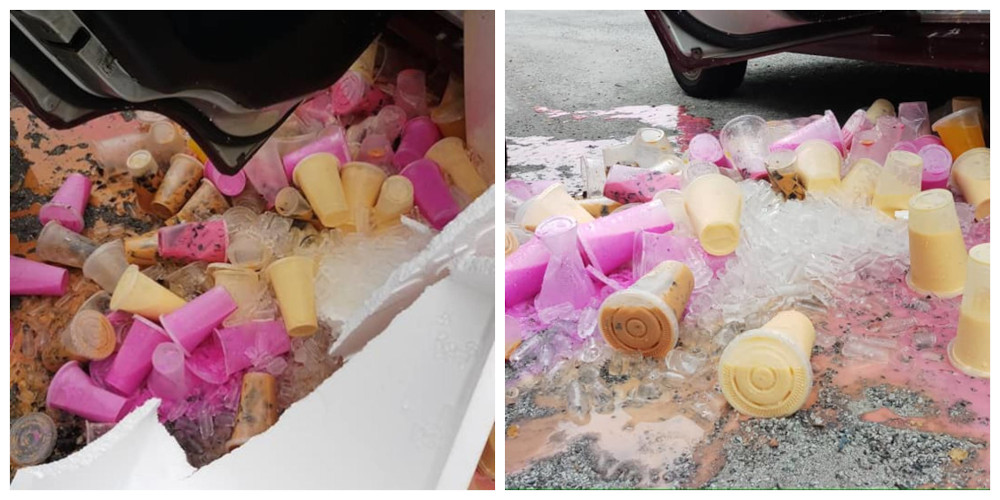 An aspiring beverage vendor experienced immense generosity and support from a group of strangers after an unfortunate incident dashed his plans to celebrate Raya.
Khan Putra had decided to sell iced beverages and make some cash to tailor a new outfit ahead of Aidilfitri festivities. However, disaster struck when his drinks were ruined in spills on the ground. Putra had shared the story with fellow members of a popular Facebook group Suami Masak Apa Hari Ini—created for husbands and future husbands to share cooking tips and homemade meals during MCO—and was surprised to receive immediate commiseration and support in solutions from the community. One member offered to send him a free outfit, while others placed extra orders for the vendor's beverage offerings. Subsequently, Khan decided to repay the kindness by handing out free meals to others in return.
Malaysia boleh Harvard!
Two Malaysians recently secured admissions to the Ivy League institution in Massachusetts, US, as announced by alumni group Harvard Club of Malaysia in a press release. In it, the committee writes that Mohamed Aqil Azmi from Shah Alam and Zad Chin Qi Qi from Ipoh are the first Malaysians to be accepted into the prestigious school since 2017—the two were part of the 1,980 incoming students that made the cut out of 40,428 applicants for the university's class of 2024. Following the news, Chin told Malay Mail that she hopes her achievement will be able to inspire other Malaysians to be fearless in chasing their dreams. As of 2020, there are currently less than 10 Malaysian Harvard alumni.
Hope for the Hainan gibbons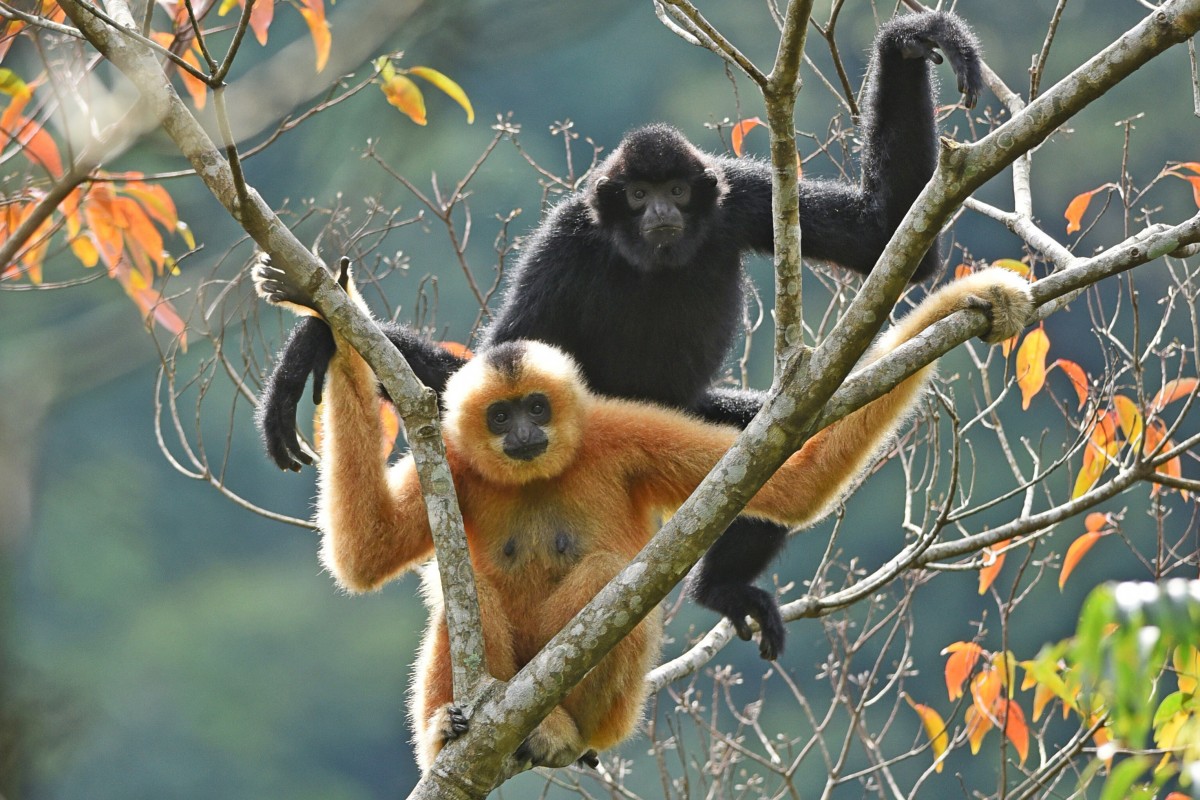 Thanks to decades of steady conservation work, the critically-endangered Hainan gibbons of Hainan Islands have the chance of a brighter future. Found only off the coast of the Chinese island, the world's most engendered primate population saw their number dwindle to only ten individuals in 1970. But a conservation project started in 2003 has helped the primate make progress, resulting in an increase in their population to 30 today.
A senior conservation officer told SCMP that there has been increased support and awareness from local communities as of late and the current goal is to expand the gibbon's territory and increase their numbers to above 50 to ensure their continued survival and changed their status of critically endangered.' In other news, wildlife and nature continue to thrive amidst decreased human activity—the most recent news pointing to Turkey which has seen improved air quality and roaming animals since lockdown.
Costa Rica celebrates first same-sex marriages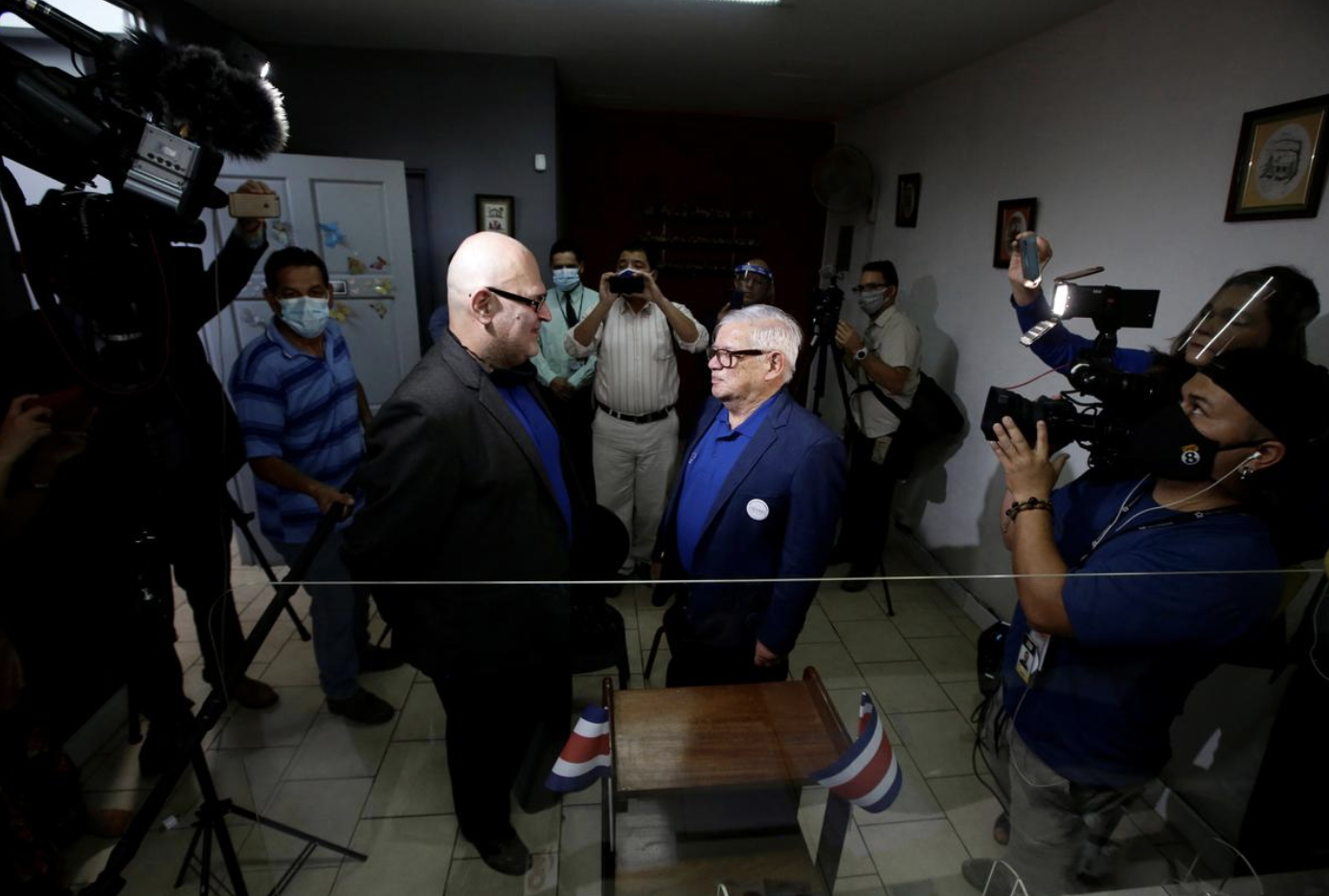 Despite social distancing difficulties, Marco Castillo and his boyfriend, Rodrigo Campos was married on Tuesday morning at the registry office in the capital San Jose, reports Reuters. Their marriage follows a slew of ceremonies including a nationally televised marriage of a couple who tied the knot minutes after a new law in support of LGBTQ+ rights came into effect. The latter was part of a three-hour broadcast across the country to celebrate marriage equality.
Costa Rica is the first in Central America to allow same-sex marriages. Kissing through face masks for the cameras, the newlyweds were joined by a judge, relatives and hundreds of online witnesses during their happy event in a show of support and solidarity towards the fight for  rights.
Twitter CEO makes massive donation
I'm moving $1B of my Square equity (~28% of my wealth) to #startsmall LLC to fund global COVID-19 relief. After we disarm this pandemic, the focus will shift to girl's health and education, and UBI. It will operate transparently, all flows tracked here: https://t.co/hVkUczDQmz

— jack (@jack) April 7, 2020
Jack Dorsey, CEO and co-founder of Twitter, contributed an estimated RM371 million of his personal fortune for COVID-19 relief efforts to help underprivileged communities, last Friday. This comes as part of the RM4.36 billion fund he pledged to donate a month ago to help start an initiative called Start Small, which is focused on helping those especially at risk during the global health crisis. According to CNBC, he will also be donating RM21.83 million to former Democratic presidential candidate Andrew Yang's Humanity Forward campaign, which aims to achieve a Universal Basic Income of RM4,365 monthly for all Americans.
| | |
| --- | --- |
| SHARE THE STORY | |
| Explore More | |