News
#HappyHeadlines: Countries reopen, masking initiatives and other hopeful news stories to help you embrace the new normal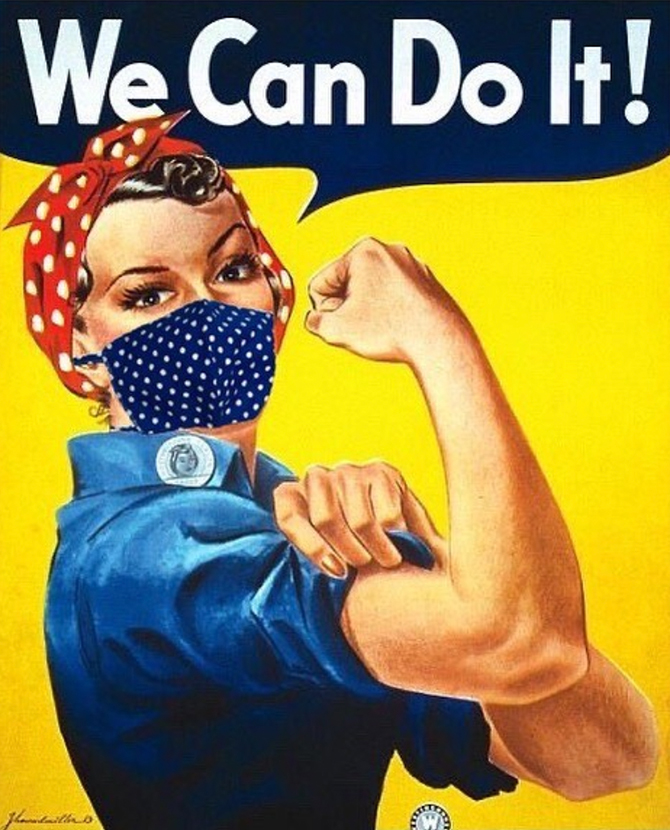 Face masks at the ready and hands slathered in gel, people stand at a safe distance from one another as they line up for a temperature check to enter the supermarket—it seems as if this is what life in the new normal will look like for the foreseeable future.
As the spread of the virus slows around the world, cities are slowly ending stringent stay-at-home measures by reopening their doors and humming back to life, bringing the millions that were confined to their homes back outside. But when people reunite with friends, return to the office space and even have their first meals out, distancing will remain encouraged, protective coverings recommended and mass gatherings prohibited to safeguard against the fear of a new wave of infections.
Things have already changed whether we like it or not and instead of wishing for what used to be, let's embrace this new, strange reality by finding alternative ways to bring about change and live our lives for the better.
Ahead, this week's roundup of constructive news stories that point towards a taste of things to come to inspire you with hope. 
Countries reopen around the world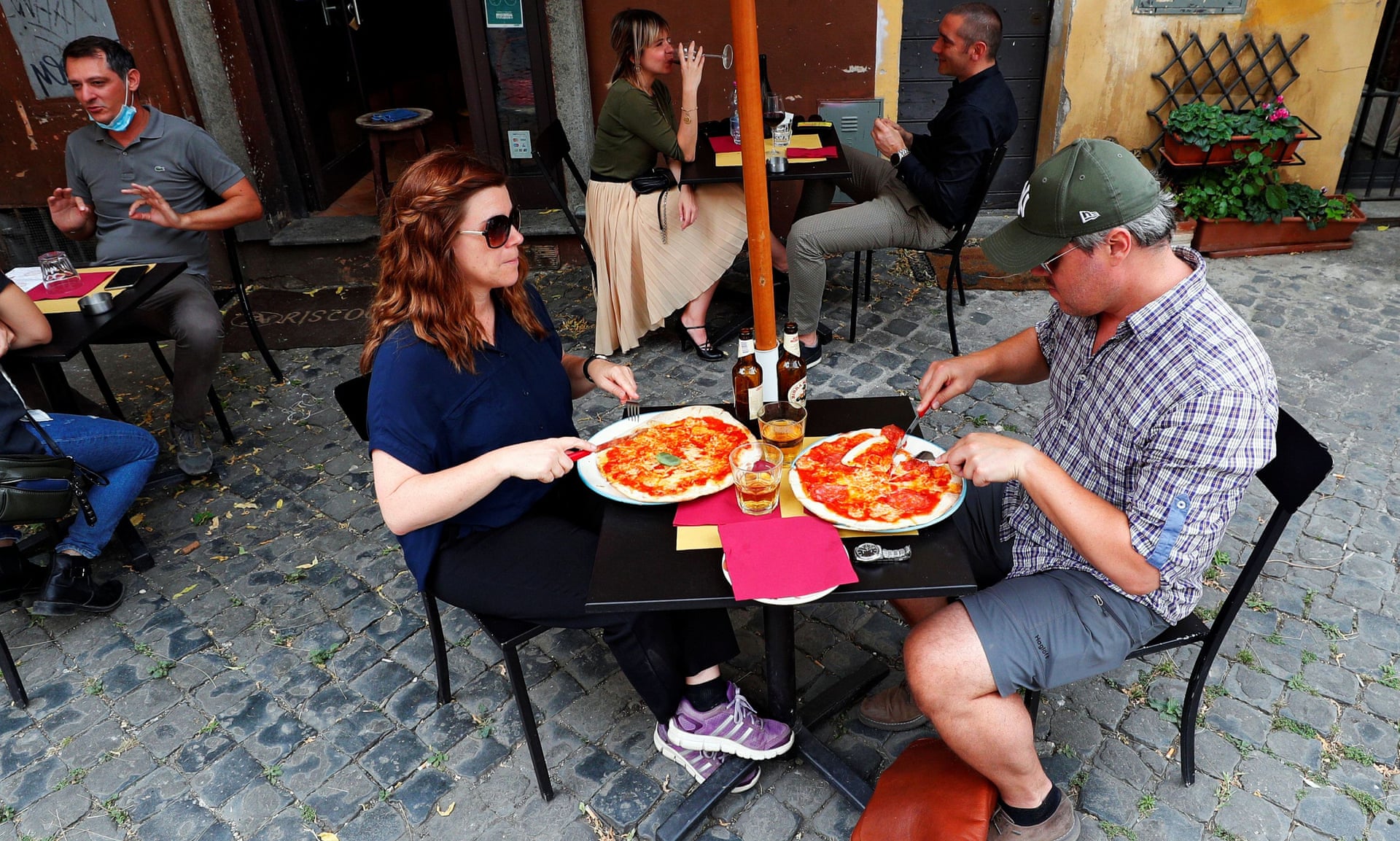 After two months of lockdown, Italy opened its doors for the first time on Monday following a reduce in the number of cases in what was once the epicentre of Europe. Restaurants, churches and even hair salons reopen under government safety measures across the country in a bid to avoid further economic damage, with sports centres, gyms and cinemas to be allowed to reopen by mid-June if the virus spread remains minimal.
Other European countries followed suit at the beginning of the week:
Spain moved into phase one of its four-phase reopening system, allowing up to 10 people to meet together along with the opening of cinemas, museums and theatres at reduced capacity.
Over in Greece, churchgoers attended Sunday service for the first time in two months after the ban on mass gatherings was eased.
Belgium has begun to reopen primary and secondary schools with strict conditions, as well as zoos and museums—albeit only to those who book online to limit numbers.
In other parts of the world, Singapore announced on Tuesday that it would gradually reopen its borders with safeguards in place to allow its citizens and foreigners to enter and exit for essential activities. This will be done separately from their planned phases of re-opening when they exit the "circuit breaker" on June 1.
Students in South Korea are returning to school in stages after government health officials declared that the country may have avoided a "second wave" of infections, while Islam's third holiest site, the Al-Aqsa mosque in Jerusalem, will reopen next week to worshippers after the conclusion of a major holiday marking the end of the holy fasting month of Ramadan—the first time since March.
Cranes reunite families in Belgium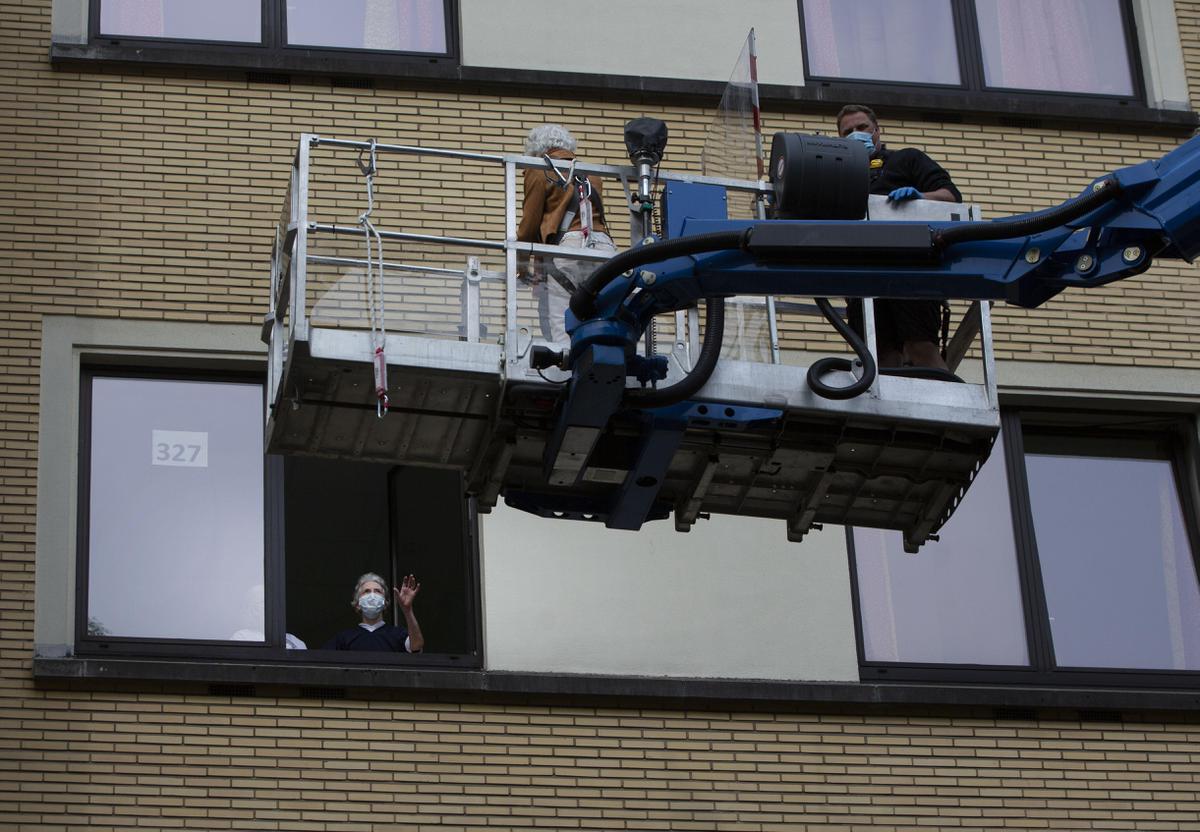 Residents of high-rise nursing homes in Belgium have been isolated from their families for weeks. Tristan Van den Bosch, manager of Group-f maintenance company decided to help out by using cranes to reunite families by raising them up to the upper floors to see their relatives. "We're happy that we have been able to help people," Van den Bosch told ABC News.
It's never been safer for pedestrians in New York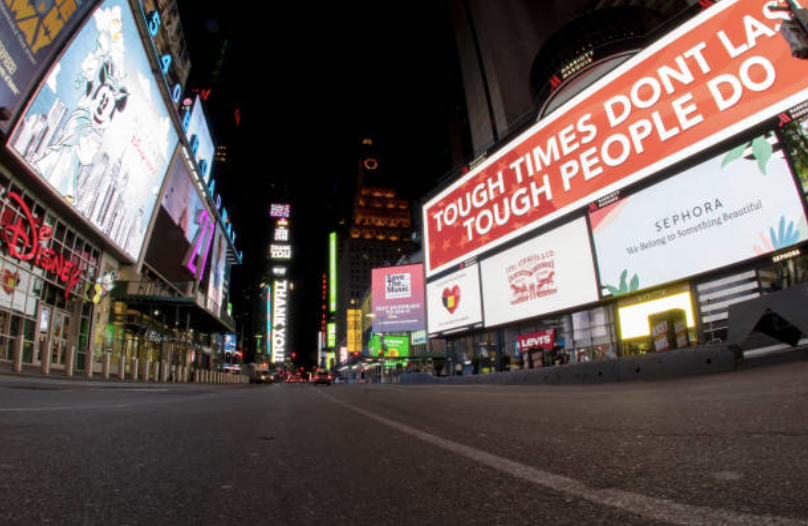 As of last Tuesday, New York City went 58 days without recorded pedestrian deaths as a result of road accidents—the longest period since the city started recording fatalities in 1983. This was attributed to 51 days of life under stay-at-home order, according to the Transportation Commissioner.
African Masks initiative distribute free masks to halt coronavirus spread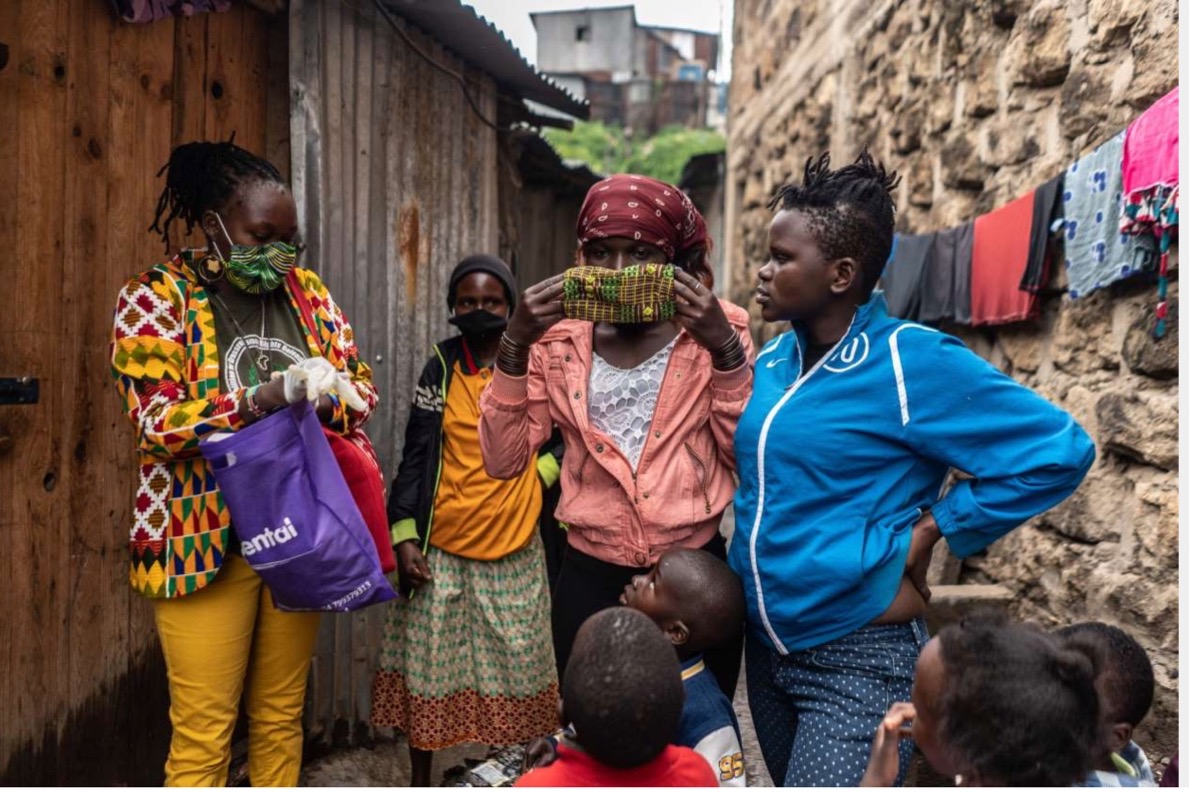 African Masks, a non-profit organisation supported by crowdfunding, employs tailors to sew face masks which are then distributed for free to people living in impoverished communities across Africa in a bid to halt the spread of coronavirus. Established last month by founder Emilie Serralta, the venture also helps local tailors support themselves by providing jobs during a worrying economic time. To date, almost 7,000 masks have been made and distributed in the Democratic Republic of Congo (DRC), Kenya, Senegal, Benin and Nigeria through teams of volunteers.
100-year old record-breaking UK fund-raiser to be knighted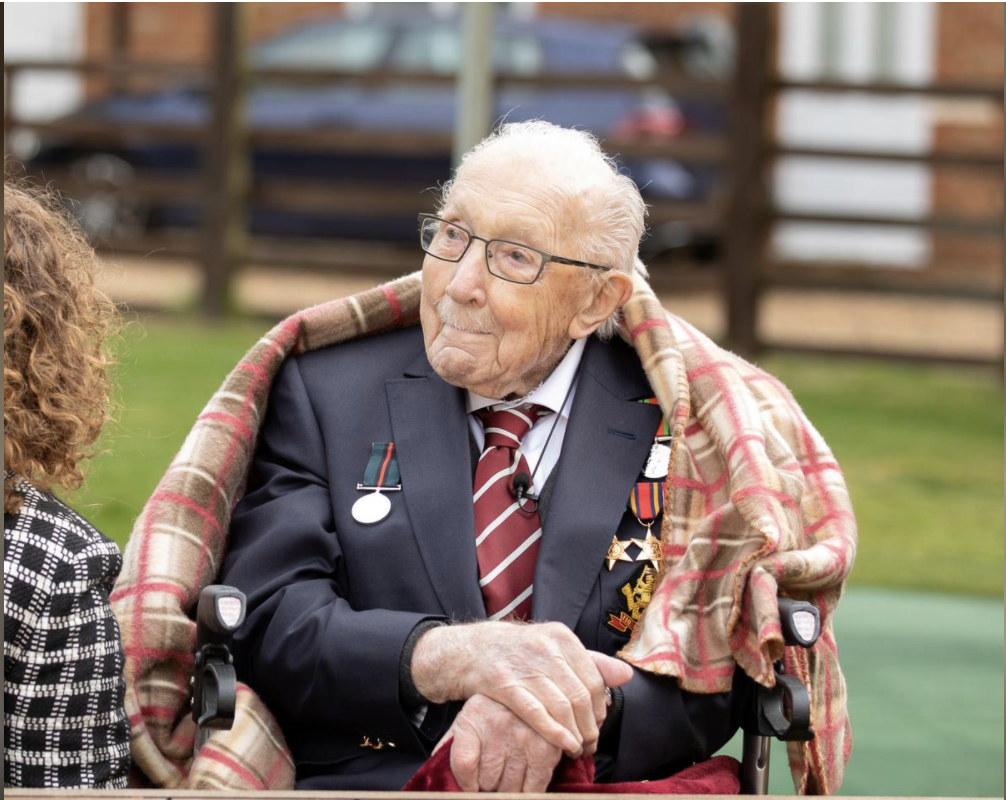 Colonel Tom Moore has been making headlines ever since the World War Two veteran pledged to raise money for the National Health Service in the UK. After painstakingly completing 100 laps in his garden with the aid of a walking frame, Moore raised a record-breaking sum of 33 million pounds last month—making him the Guinness World Record holder for the most money raised by an individual through a walk. To mark his 100th birthday at the end of April, the centenarian was made honorary colonel by the Queen for inspiring the nation through his fundraising achievements and now, he is to receive a knighthood. "Colonel Tom's fantastic fundraising broke records, inspired the whole country and provided us all with a beacon of light through the fog of coronavirus," Prime Minister Boris Johnson said. "On behalf of everyone who has been moved by his incredible story, I want to say a huge 'thank you.' He's a true national treasure."
Qatar Airways gives away 100,000 flights to healthcare workers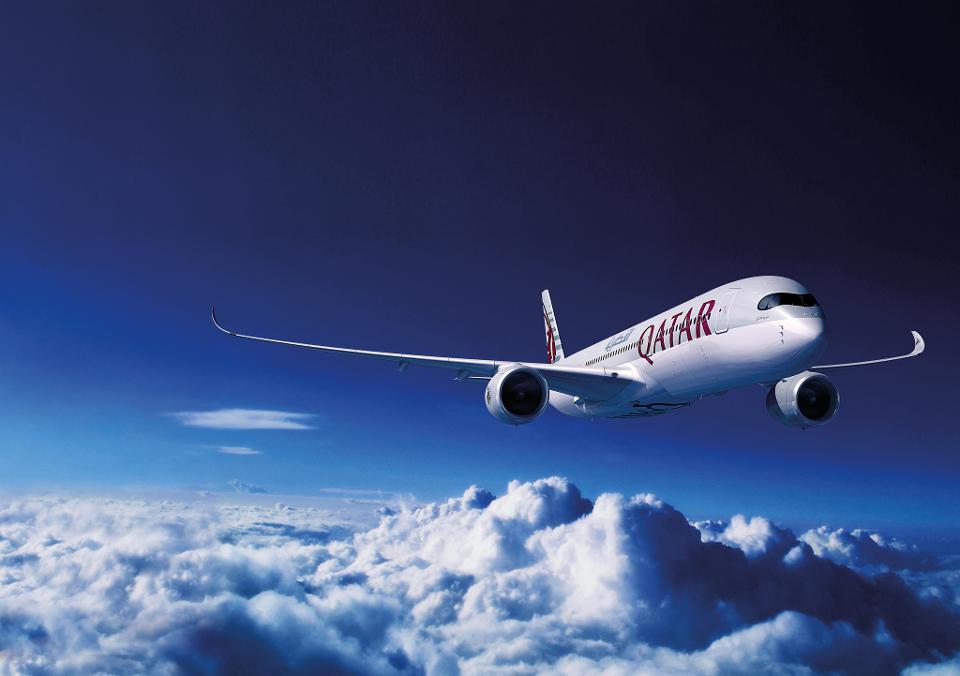 Qatar Airways is showing its gratitude to frontline health care workers by giving away 100,000 free airline tickets. Just as International Nurses Day passed on May 12, health care professionals are now eligible for up to two complimentary roundtrip Economy Class tickets to a destination within the airline's network for themselves and a companion. "Your tremendous efforts and incredible resilience have given us hope in these times of uncertainty," the airline said in a post about the giveaway. This comes with the news that all onboard staff will also wear full-body PPE suits from May 25 as part of new safety precautions designed to reduce interactions between passengers and crew.
Twitter and Square make WFH permanent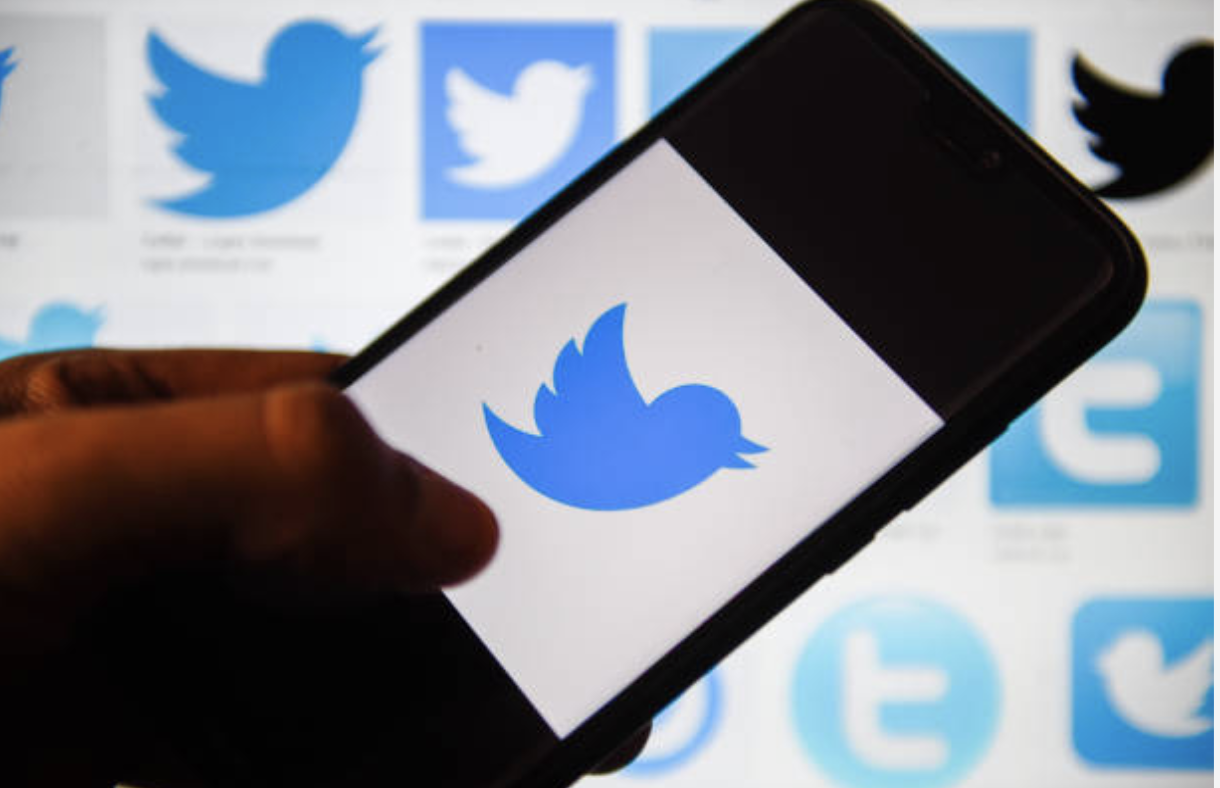 The pandemic has undeniably upended the way we view our professional lives as companies across the world adjust to the new routine of working from home. Square and Twitter were the first two organisations, under CEO Jack Dorsey, to announce that it would be embracing this change indefinitely and not just for the duration of the coronavirus outbreak. "We want employees to be able to work where they feel most creative and productive," a company spokesperson told The Verge. "Over the past several weeks, we've learned a lot about what it takes for people to effectively perform roles outside of an office, and we will continue to learn as we go."
UpWrap and Art Partner are mobilising a volunteer effort to make sustainable face masks
As we move back outside, face masks are an essential way to help stop the spread of COVID-19. As disposable masks are in short supply and should be prioritised for healthcare workers, an initiative created by agency Art Partner and sustainable gift wrap company UpWrap has found a sustainable alternative that is safe for the general population and the environment. Using deadstock and cut-offs obtained from brands, the organisations have teamed up with students from schools such as the London College of Fashion, Parsons and Istituto Marangoni in Milan, and designers like Isabel Marant and Simone Rocha. The goal is to create reusable protective coverings that will be donated directly to charities and organisations around the world in need of PPE.
| | |
| --- | --- |
| SHARE THE STORY | |
| Explore More | |