News
#HappyHeadlines: Widowed penguins cuddle up, over half a million COVID-19 recoveries and more positive news stories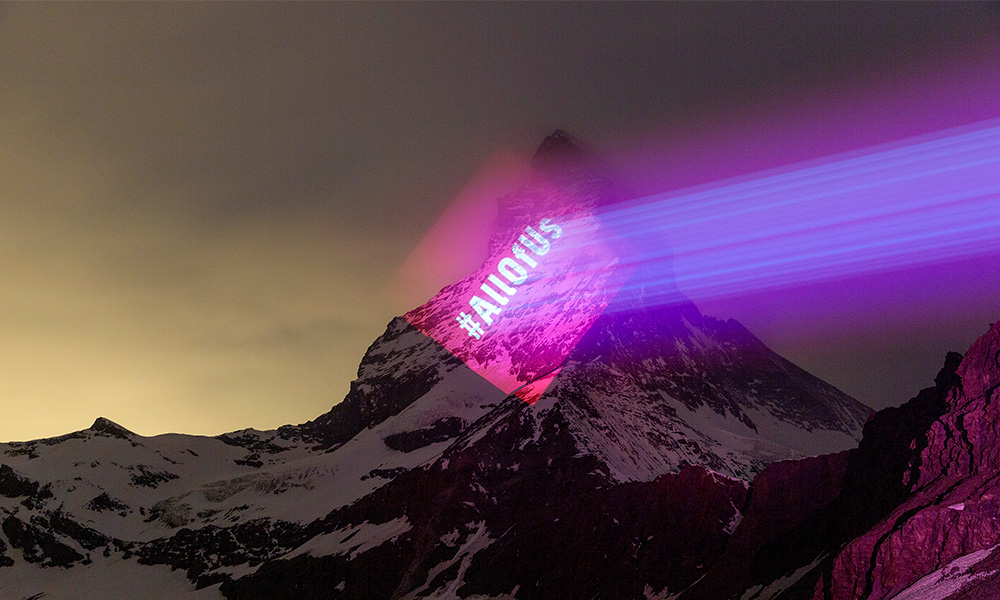 As we continue to grapple with our new reality, it's important to remember that there are always reasons to remain hopeful. Throughout this period, we've witnesses members in our communities stepping up to help in any way they can and affected countries around the world slowly turning the tide thanks to social distancing and solidarity.
From scientific progress to people uniting in friendship and kindness, here is this week's round-up of encouraging, reassuring and uplifting news.
Over half a million people have recovered from COVID-19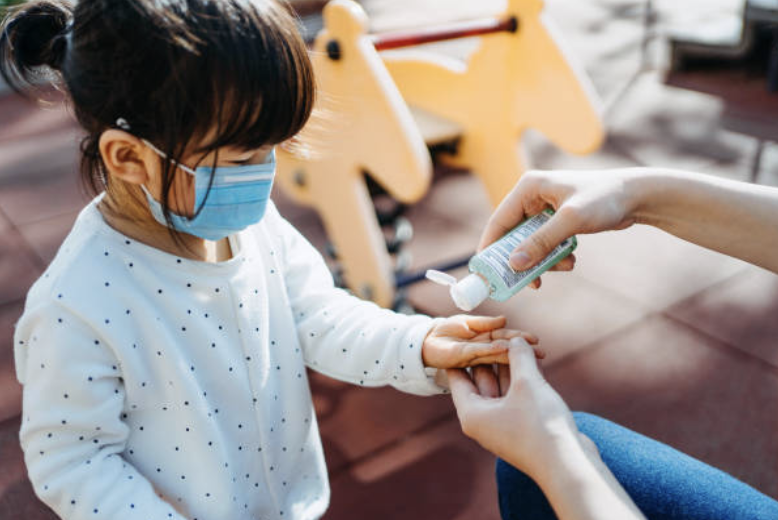 As of today, more than 690,000 people worldwide infected with the coronavirus have recovered. Data by Johns Hopkins University Coronavirus Resource Centre shows that many of the recoveries were in China, where the outbreak began with over 77,000 recovered cases. Germany and Spain were also high on the list, showing promise to the drastic increase of cases in the last few weeks as Europe became the epicentre of the global pandemic. These nations join Italy and France in pronounced declines, while Austria, New Zealand and Australia now have close to zero new cases.
A cleaner Klang River
Since the enforcement of MCO, there has been a reported 43 per cent reduction in the total amount of rubbish extracted from Klang River. Syaiful Azmen Nordin, the Managing Director of Landasan Lumayan Sdn Bhd (LLSB), said in a statement that 580 metric tonnes of rubbish were collected under the Selangor Maritime Gateway project in comparison to the average 900 to 1200 metric tonnes per month in the last six months. Minimising the movement of people and business operations have helped the river helped, best exemplified by a higher frequency of Water Quality Index at Class III.
Age is just a number in our fight against COVID-19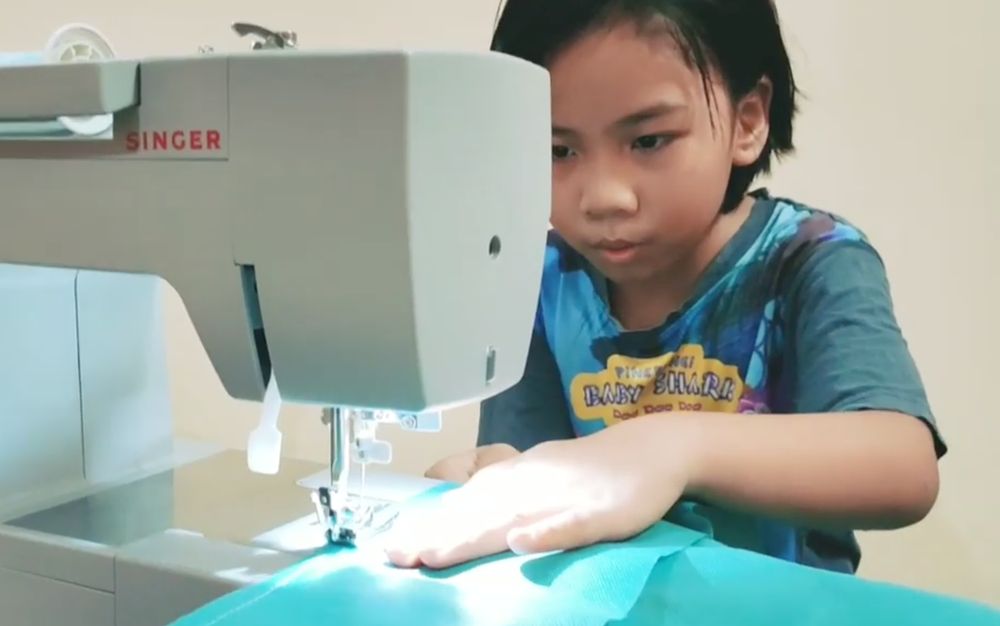 Nine-year-old Nur Afia Qistina Zamzuri has joined the fight against COVID-19 by sewing PPE for medical frontliners at the Tuanku Ampuan Najihah Hospital (HTAN) in Kuala Pilah, Negeri Sembilan. The young seamstress has been learning how to sew since she was five years old, according to a statement by her mother to Astro Awani.  Able to produce a full PPE set in an hour, Afia has already delivered 100 sets to medical workers at HTAN.
Kulim policeman gives out food during MCO
Aside from manning roadblocks, Corporal Muhammad Syazwan Ahmad Saifudin has been giving out food and monetary assistance to Malaysians struggling under the MCO. The Ampang-born police officer prepared five packages of essential items such rice, cooking oil, condensed milk, tea, coffee, sugar, flour and instant noodles to give out after encountering the hardships people are facing during the period. His act of kindness was applauded on social media last week when he gave the last of packages to a Pakistani man who was stopped at a roadblock at the Butterworth-Kulim Expressway Lunas Toll Plaza.
Widowed penguins cuddle and enjoy the Melbourne skyline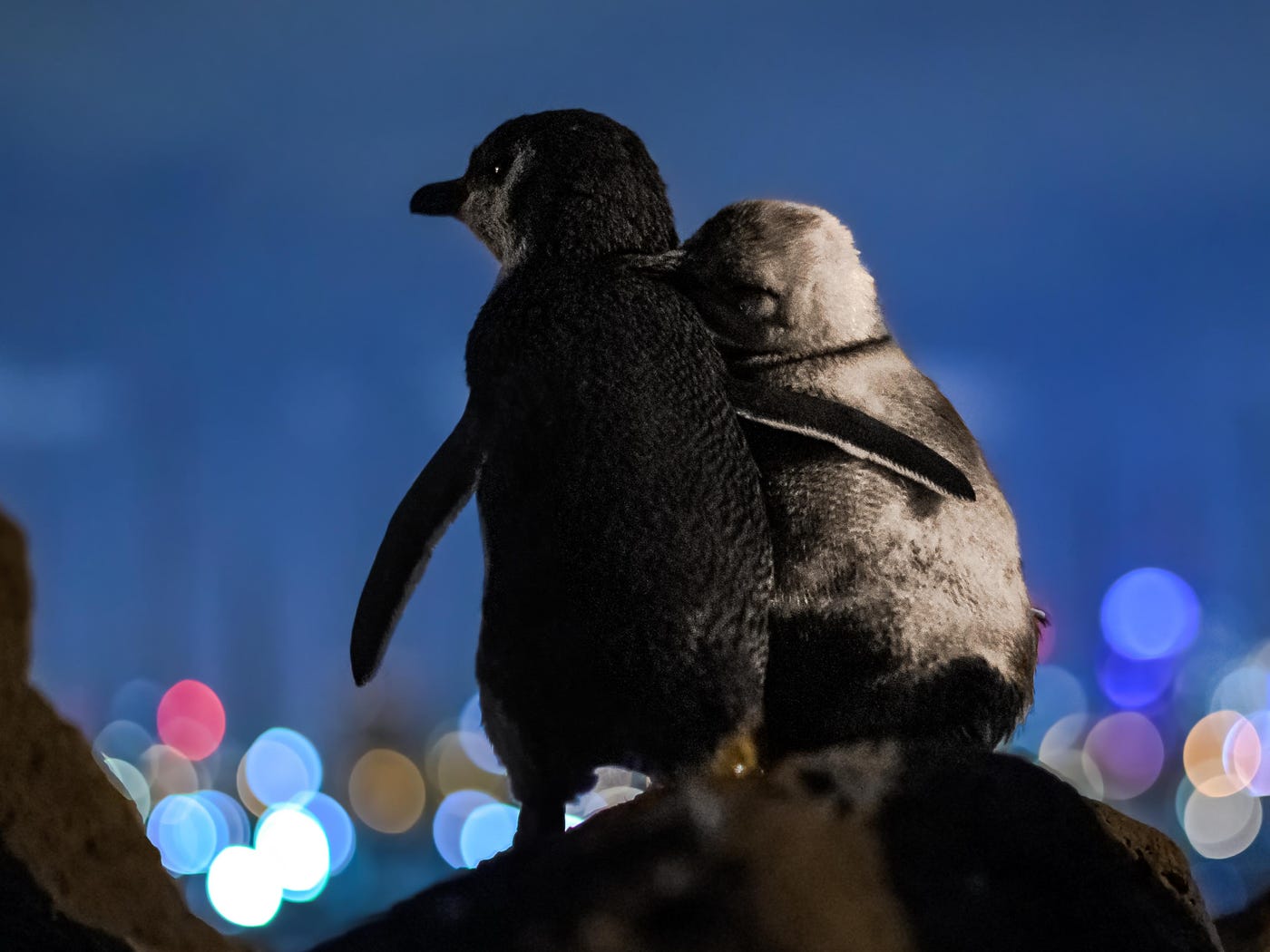 A touching moment between two widowed penguins, captured by photographer Tobias Baumgaertner, recently trended on Twitter and sparked an emotional response from people around the world. Taken in 2019 but only shared recently, the photos show two Fairy penguins poised upon a rock, flipper in flipper, watching the skyline for hours. According to Baumgaertner, both penguins had been meeting regularly to comfort each other after losing their partners. "During times like this the truly lucky ones are those that can be with the person/people they love most," he wrote on Instagram. "Pain has brought them together. I guess sometimes you find love when you least expect it."
The Himalayan mountains are visible for the first time in 30 years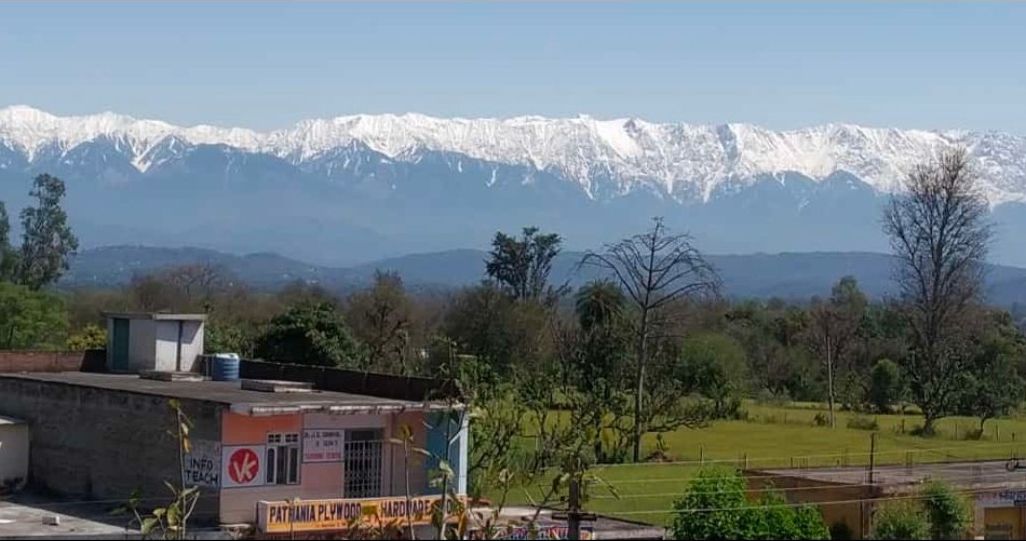 For the first time in three decades, people in India are able to see the snow-capped peaks of the Himalayan mountains due to plummeting air pollution rates. Photographers living as far as 200 kilometres away from the mountain range have been celebrating the spectacular sight by posting photos to social media. In New Delhi alone, which has some of the worst air pollution in the world, airborne pollutants plunged by 71% in just one week.
Antiviral drug Remdesivir shows promise in fight against COVID-19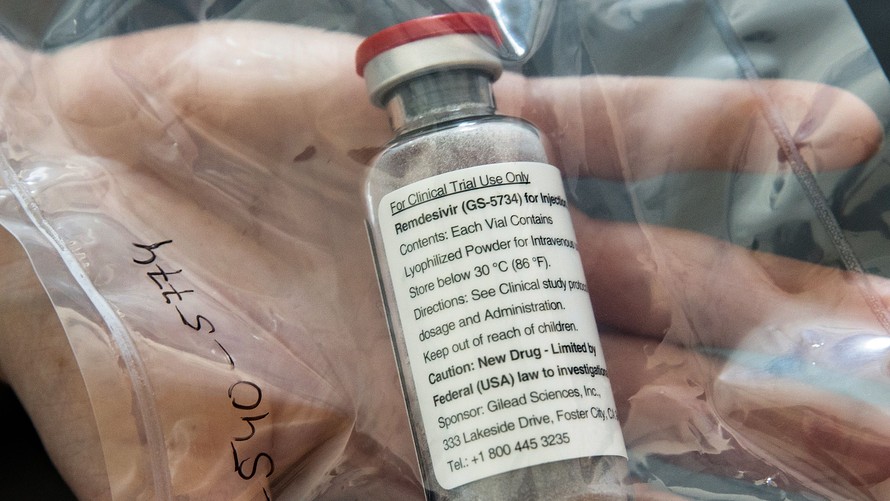 Coronavirus patients taking part of a clinical trial in Chicago have been receiving an experimental drug called Remdesivir, which has reportedly resulted in quicker recoveries. According to a doctor leading the trial, those who took the drug have all had severe respiratory symptoms and fever but were able to leave the hospital after less than a week of treatment. Back in February, the WHO said that Remdesivir showed potential against COVID-19. Early results of the trial suggest that the majority of 125 patients involved have seen positive results, though further analysis of the ongoing trial is still taking place to determine whether further conclusions can be drawn to help combat the current crisis.
Swiss Alps light up with country flags in show of solidarity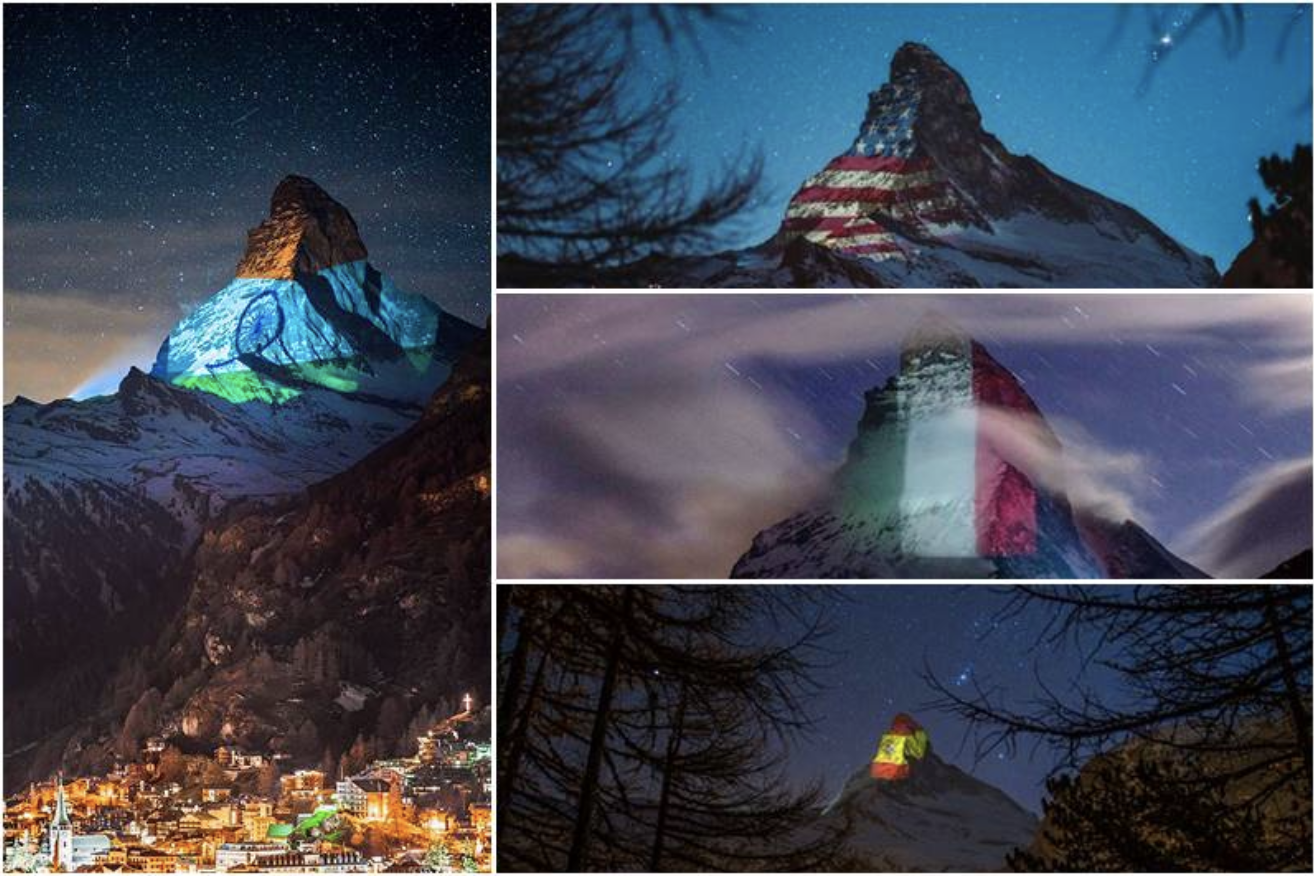 Switzerland's famed Matterhorn mountain has been illuminated daily with national flags as a symbol of solidarity to countries around the world affected by the pandemic. Created by light artist Gerry Hofstetter, these large-scale projections of flags were lit onto the 14,692-foot-tall peak in the Swiss Alps as part of a nightly series designed to show the town of Zermatt's support for those suffering from and fighting the pandemic. The mountain has been decorated with flags of Japan, Germany, Italy, China, India and others since March 24 along with the hashtags #hope and #allofus.
| | |
| --- | --- |
| SHARE THE STORY | |
| Explore More | |