Catching up on daily news these days can be a daunting task. While staying informed on both local and international news is important, it's just as essential to remind ourselves that times are not all bad in this world.
Here's the feel-good bulletin of the best news that happened this week for your dose of positivity amidst the doom and gloom.
Kuantan fishermen distribute free fish during MCO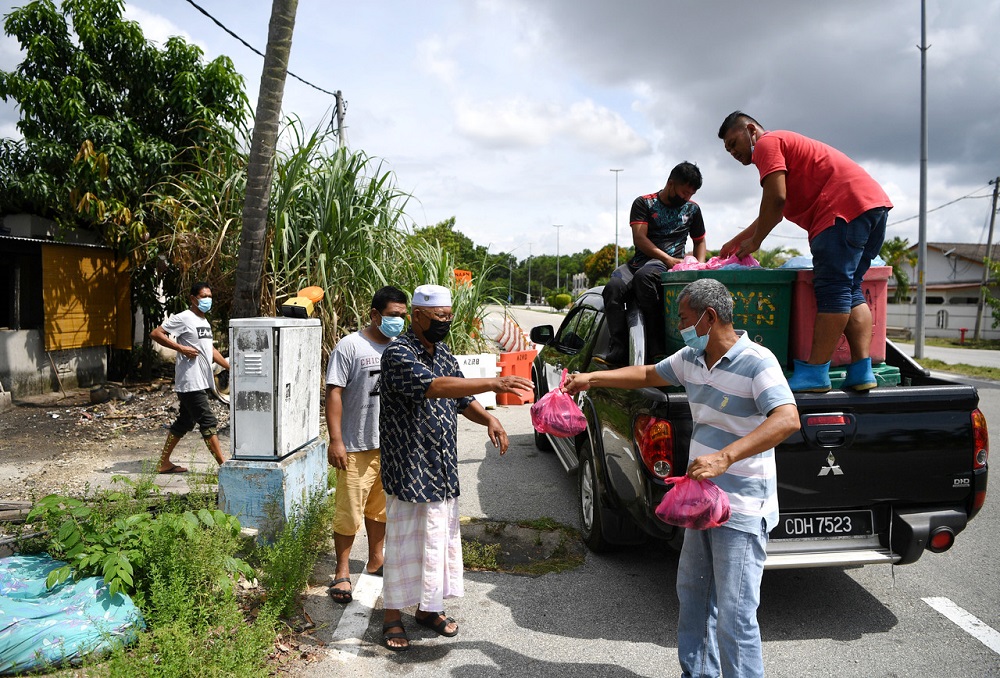 A free fish distribution project, initiated by 50 fishing boat owners in Kuantan, has helped many households in surrounding areas that have been affected by the MCO. Starting last Thursday, the project has since distributed about 7,000 kilograms of freshly-caught fish to people in need in Indera Mahkota, Sungai Lembing, Cenderawasih, Kampung Tiram, Bukit Setongkol, Taman Impian and Felda Panching. A spokesperson for the group told Bernama: "Hunger does not discriminate. We also have agreed to collect fund to buy essential goods such as rice and cooking oil for those in need soon."
Refugee chefs feed healthcare workers in Kuala Lumpur
A team of refugees have been delivering food to the frontline health workers at the Ampang hospital, a public healthcare facility in Kuala Lumpur, during the COVID-19 outbreak. Despite facing personal hardships themselves, the group of 15 refugees—from Syria, Palestine, Yemen, Iraq and Afghanistan—have now cooked more than 400 meals for the frontline staff since opening their kitchen on 23 March. "It's not always that we get a chance to do something meaningful," Elham Jaber Jasim Musawi, one of the volunteers tell The Guardian. "We are all thankful to the doctors and all other medical workers who sacrifice their lives to keep us safe."
'Mat Rempit' groups in Kelantan give back to overlooked families during MCO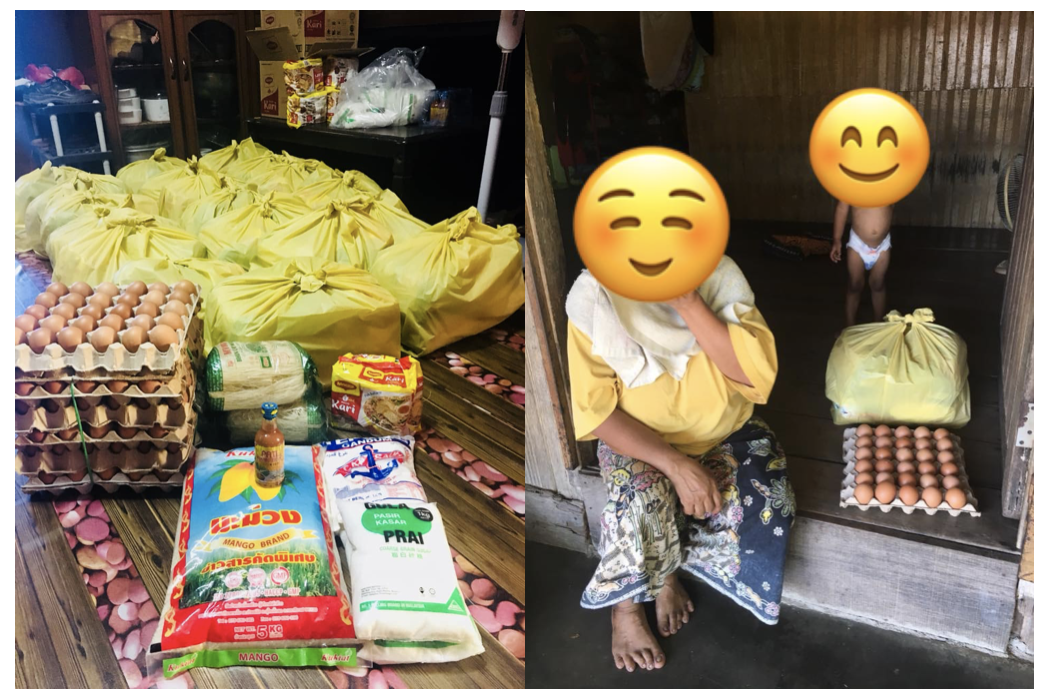 Three groups of 'Mat Rempit' from Kota Bharu have come together during these tough times to support various households affected by the MCO. Shared through a Facebook post, Muhamad Shukri wrote that the three groups have been collecting donations among themselves to buy essentials needs, such as rice, sugar, cooking oil, milk and flour, to give to families in the Kota Bharu area. The groups supported 100 households in just two days, allocating RM50 for items needed for each, according to Malay Mail.
Pandas find love in the time of Corona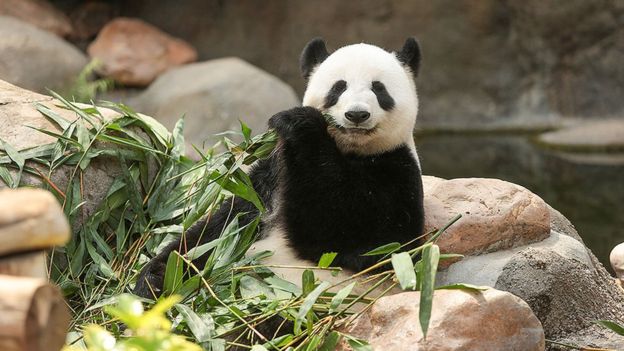 Two middle-aged pandas at Ocean Park in Hong Kong have mated for the first time in more than a decade, after gaining privacy due to coronavirus lockdown. The two pandas have lived at the theme park since 2007, but showed little inclination to mate with the daily hordes of visitors and despite the encouragement of zookeepers. According to BBC, pandas face difficulties when it comes to breeding and zoos often opt for artificial insemination to tackle the vulnerable status of the species to extinction.
Malaysian woman with disabilities sews PPE for medical staff using feet
A young woman from Bagan Datu, Perak, Norfarrah Syahirah Shaari, who was born without arms, has been volunteering in a corporate social responsibility programme with Kolej Komuniti Teluk Intan (KKTI) to make personal protective equipment (PPE) for medical staff at Kesihatan Teluk Intan and Hospital Teluk Intan. Grateful for the opportunity to support them, she's shown operating a sewing machine with her feet in a video shared online, which has inspired and wowed Malaysians on social media. Shaari wrote online: "I'm feeling really motivated to sew PPE clothing for our frontliners."
Japanese students attend virtual graduation ceremony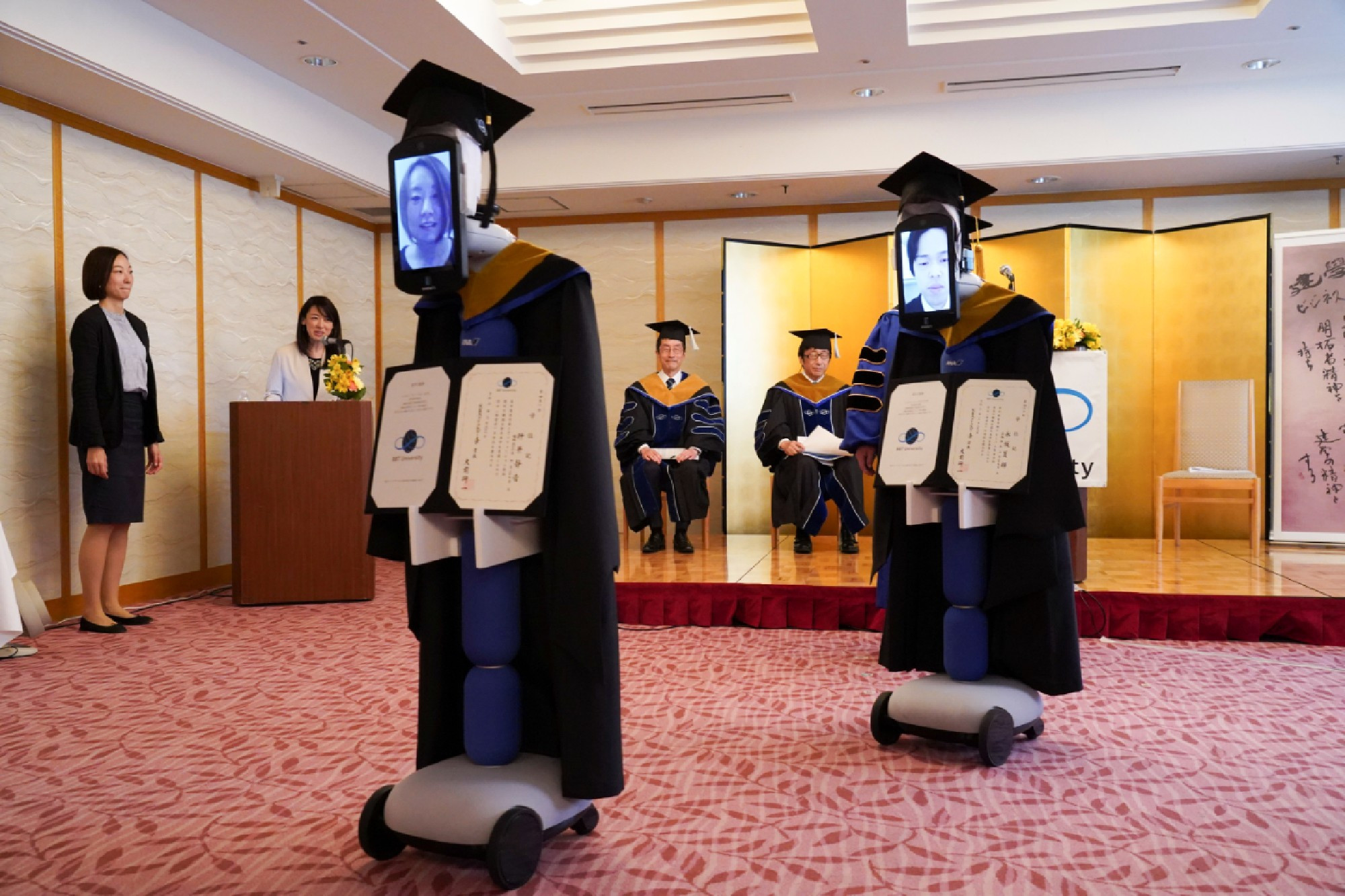 Graduation ceremonies all around the world have been cancelled due to the coronavirus outbreak, but the show goes on in Tokyo as students from the Business Breakthrough University were able to attend virtually by controlling avatar robots from home. Dressed in graduation caps and gowns, the robots, dubbed "Newme" by developer ANA Holdings, displayed the faces of graduates and received diplomas from the University President Kenichi Ohmae, while school staff clapped on and congratulated them.
Hundreds of residents dance together in isolation disco
Lockdown and social distancing won't stop these two Newcastle towns from throwing a little disco party. Hundreds of residents living on both sides of River Tyne in South and North Shields came together for an impromptu party to cheer themselves up last week by putting their disco lights on and playing Saturday Night in synchronisation. Billy Bone flew his drone out of the window and filmed the entire soirée. According to The Independent, party-goers plan to have three discos a week during lockdown, with even people in Australia wanting to join in.
Zoomers to Boomers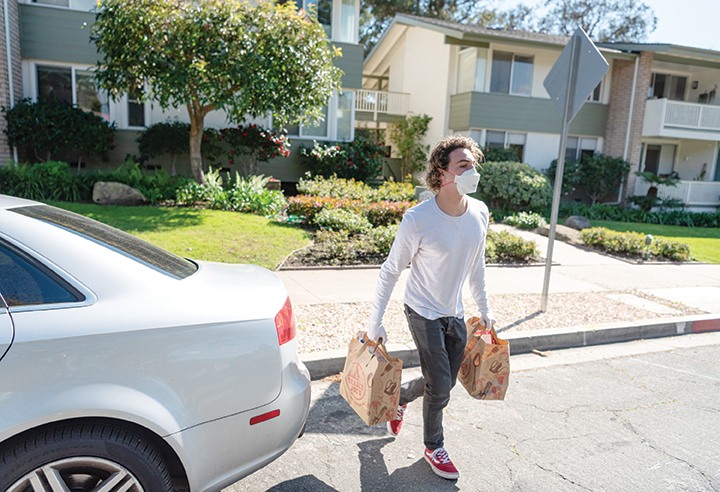 With the urgent desire to help out amidst the outbreak, 17-year-old Californian Danny Goldberg set up a volunteer service to deliver groceries and other necessities to members of the Baby Boomers generation. Set up only three weeks ago, and aptly named Zoomers To Boomers (ZTB), the start-up allows his generation, members of Generation-Z, to help out in their communities and reduce the chance of an older person contracting the coronavirus, free of charge. The organisation has since expanded to 12 cities, worldwide and is processing thousands of deliveries.
99-year old army veteran raises £2 million for NHS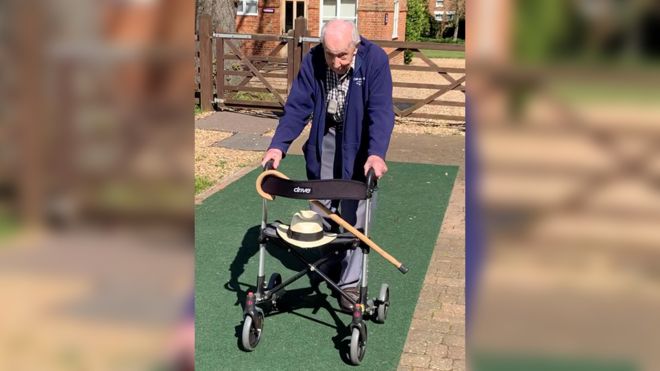 A 99-year-old army veteran in Bedfordshire has raised more than £2m for NHS Charities Together to support the medical frontline in the fight against COVID-19, according to BBC. With the aid of his walking frame, Tom Moore aimed to finish 100 laps of his garden by Thursday and hopes to do another, in light of the overwhelming support in donations. More than 98,000 people from around the world have donated to his fundraising page since it was set up a week ago, and Moore has vowed to keep going despite surpassing his original target of £1,000.
Scientists say the pandemic is saving more lives than it's taking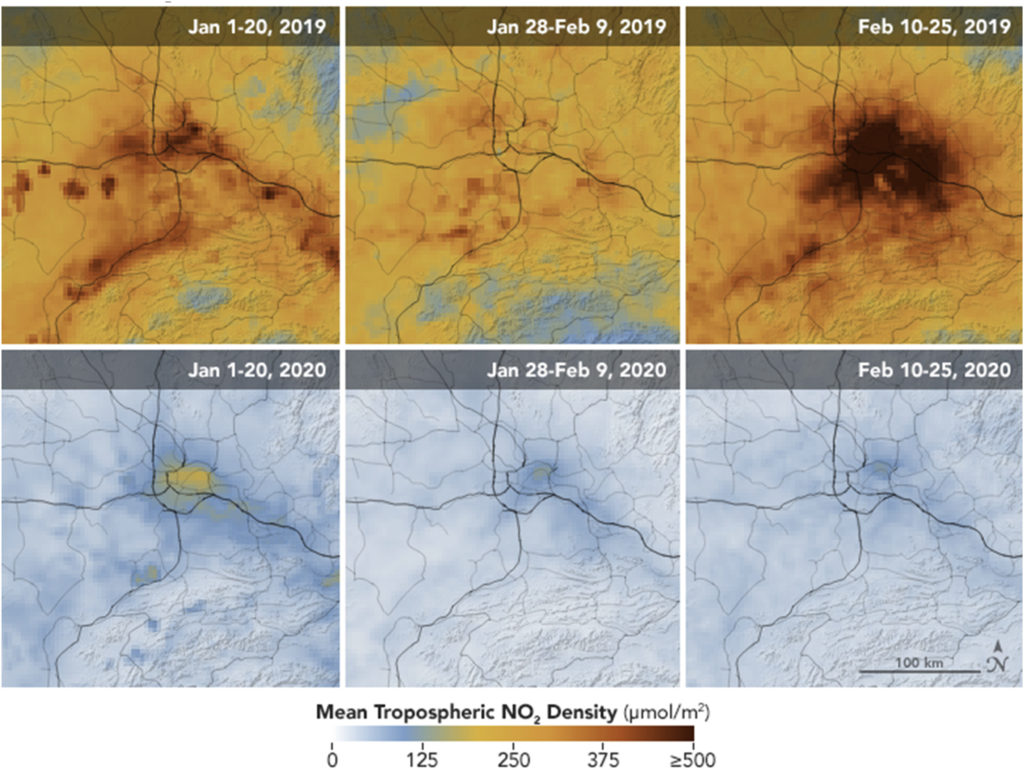 For anyone feeling a bit overwhelmed by the daily infections and deaths, scientists have attempted to put the pandemic in perspective. According to a group of experts in Hong Kong and France, the pandemic has so far saved more lives than its taking due to the global reduction in pollution caused by decreased human activity. While NO2 emissions have reduced in China by 30%, CO2 emissions worldwide have gone down 6% since the outbreak.
The WHO estimates air pollution kills 4.6 million people annually, through asthma, bronchitis, emphysema, lung disease and respiratory allergies. The scientists estimate that the reduction in air pollution saved at least 100,000 lives in China, which in turn could also have positive benefits in reducing preventable non-communicable diseases.
| | |
| --- | --- |
| SHARE THE STORY | |
| Explore More | |