News
#HappyHeadlines: Flower showers, decreasing death tolls and other news stories to pick you up this week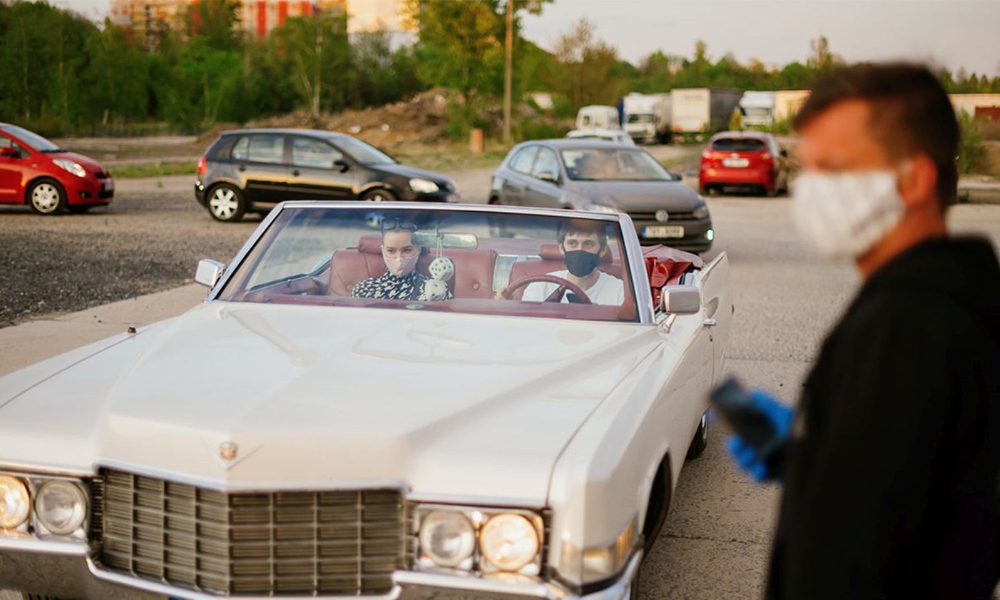 While worldwide cases surpassed the three million mark last week, there's a more sanguine statistic to cling to this week: more than a million people have recovered from COVID-19 so far, according to data obtained by Johns Hopkins University.
Here in Malaysia, the new week also marked the introduction of CMCO measures which allowed the re-opening of businesses and relaxing of previously restricted activities, as the original deadline for the end of MCO creeps nearer. Though things are slowly picking up again and parts of the world are beginning to come through the worst of the outbreak, there's still a looming uncertainty that our lives won't go back to the way it was, just yet.
Even so, remember that opportunities emerge from every crisis. If you've been feeling slightly down, here are all the upbeat news stories to help you pick yourself back up again.
DECREASING DEATH TOLLS AND CASES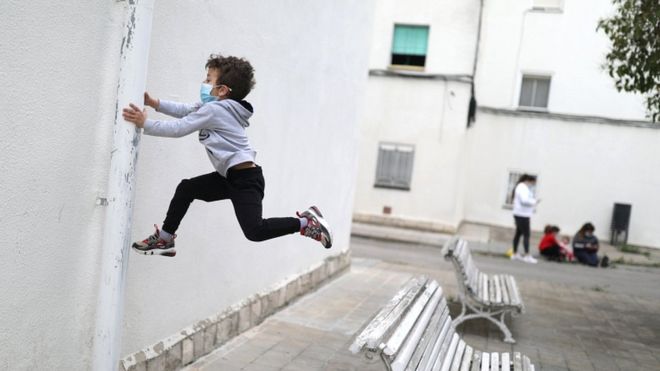 France, Spain and Italy—three of the hardest hit nations of the EU when the epidemic first broke out—have all recorded their lowest daily coronavirus death tolls in weeks: France reported 135 deaths, while Spain's 164 were the lowest since March and the 174 from Italy was indication of a two-month low.
Across the English Channel, Prime Minister Boris Johnson announced that the UK has passed its epidemic peak and promised a 'comprehensive plan' to ease lockdown measures in the coming weeks.
On the other side of the world, Hong Kong recorded no new cases on Sunday, marking 14 straight days without any local infections. New Zealand followed suit, with zero new cases or deaths for the first time on Monday since the beginning of the country's public health emergency.
MALAYSIAN MAN CREATES 3D-PRINTED FACE SHIELDS TO SUPPORT FRONTLINERS
After realising that many of our medical frontliners lack proper protective gear against COVID-19, Vishan Nair Birakasan put a plan in motion to help them. The 25-year-old embarked on a project to produce face shields from scratch using open-source templates and a personal 3D printer. "My initial target of making these face shields was 100—and I poured in close to 15 hours a day to make an estimated 10 face shields per day," he told Malay Mail. The initiative started with the support of his family but after successful crowdfunding and the help of 18 other volunteers, Birakasan and his team managed to distribute an estimated 8,000 face shields since, across over 40 hospitals including Putrajaya Hospital, University Malaya Medical Centre and other public health centres.
IT'S RAINING FLOWERS IN INDIA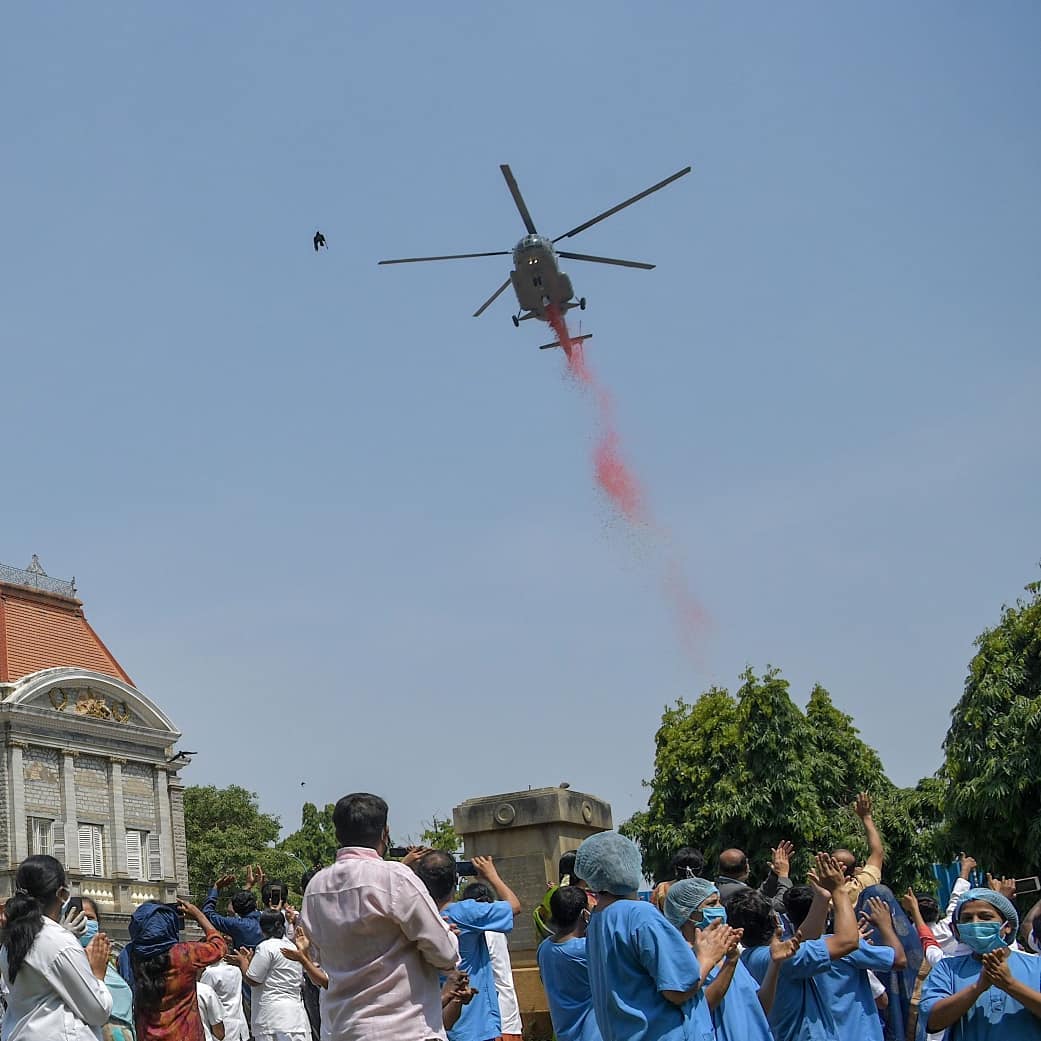 Over in New Delhi, colourful petals cascade from the sky as Indian fighter jets from the Indian air forces dropped flowers onto leading hospitals across the city in a show of gratitude for the frontline workers fighting COVID-19. "Our Armed Forces have always kept the nation safe. Even in times of disasters, they are out there helping people. Now, our Forces are, in a unique way, saying a big thank you to our frontline COVID-19 warriors for their endeavour towards making India COVID-19 free," Prime Minister Narendra Modi tweeted on Friday.
PLANS OF 'TRAVEL BUBBLES'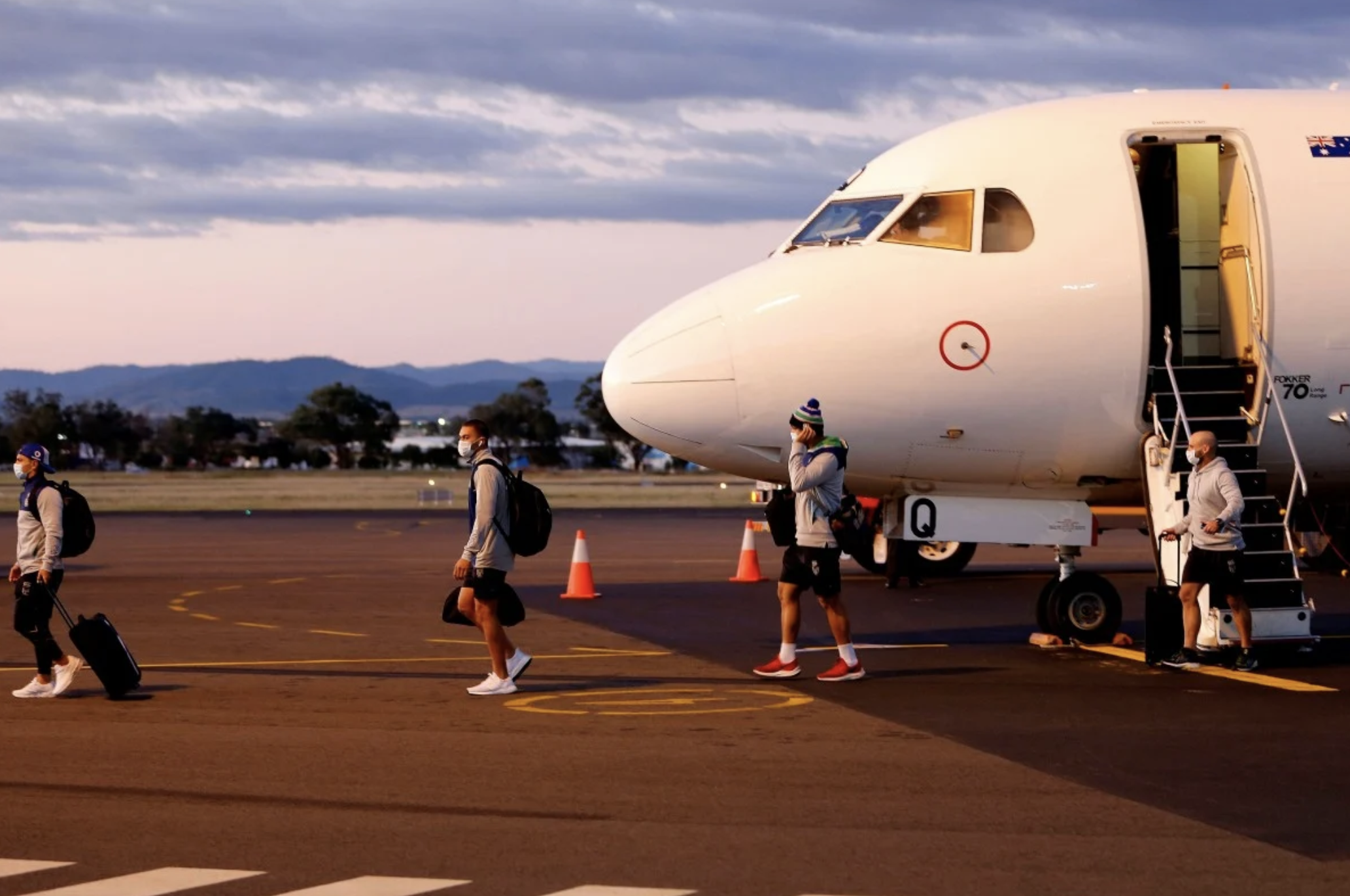 On Sunday, a New Zealand rugby league team received special permission to land in Tamworth as the coronavirus slows, and is currently undergoing self-isolation before joining Australia's tournament later this month. If all goes well, this could pave the way to a two-way 'travel bubble', according to the two prime ministers, who are currently in talks to create a plan that could lift bilateral travel bans and allow people to move freely as they begin to plan the next stage in their economic rebuild. Both countries have been making good progress against the coronavirus in recent weeks.
Over in Canada, officials in New Brunswick have allowed residents to create a small bubble with another household for interaction, as other provinces wait to see if the effort is successful before they follow suit.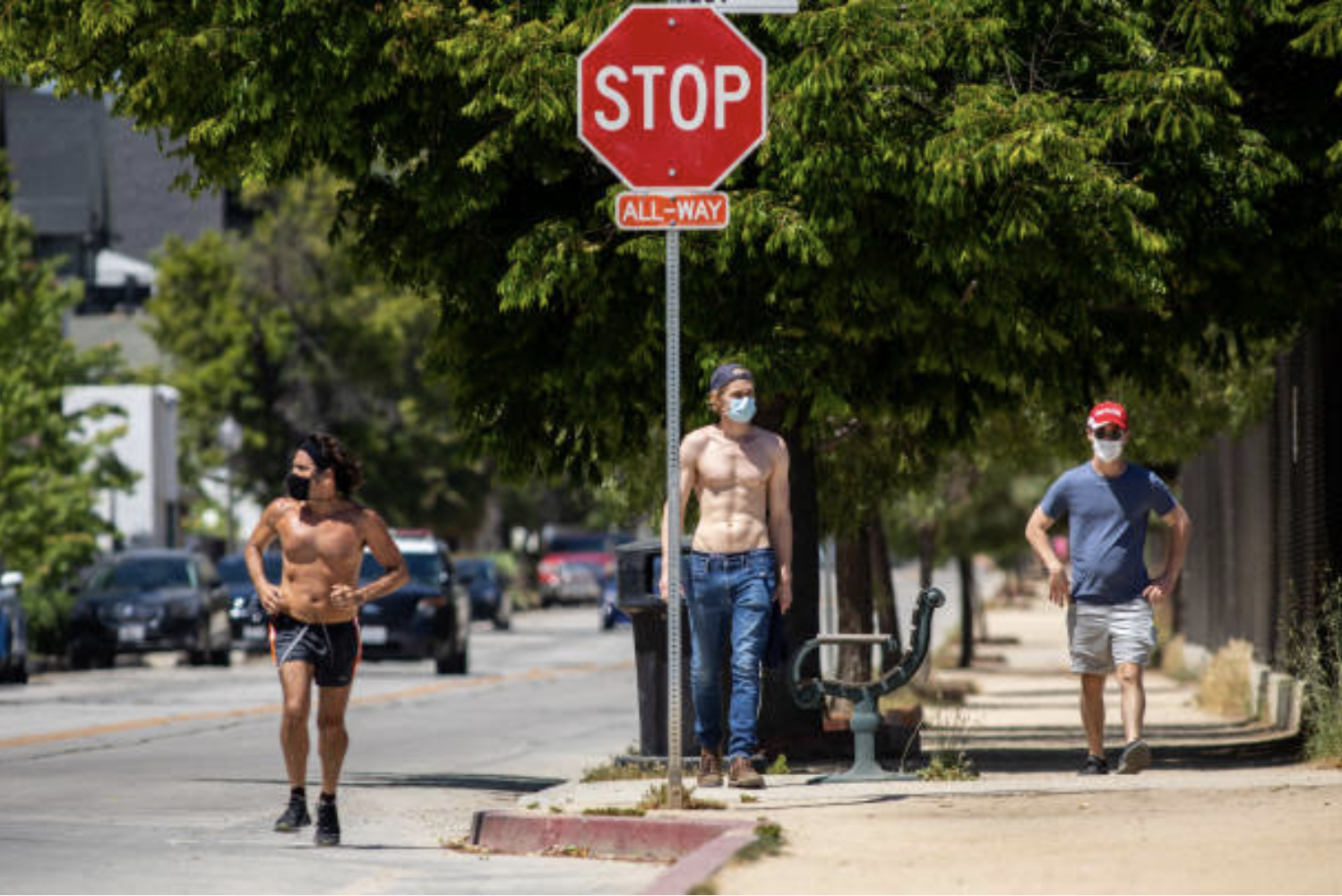 In America, talks of 'regional bubbles' are on the horizon as governors of California, Washington, Oregon, Nevada and Colorado are making plans to coordinate the reopening of their states to limit the spread of COVID-19. If proved successful, these 'bubbles' could get people travelling again and help to revive businesses as we continue to readjust to life with the coronavirus.
DRIVE-IN FESTIVAL IN PRAGUE KEEPS THE ART OF CINEMA ALIVE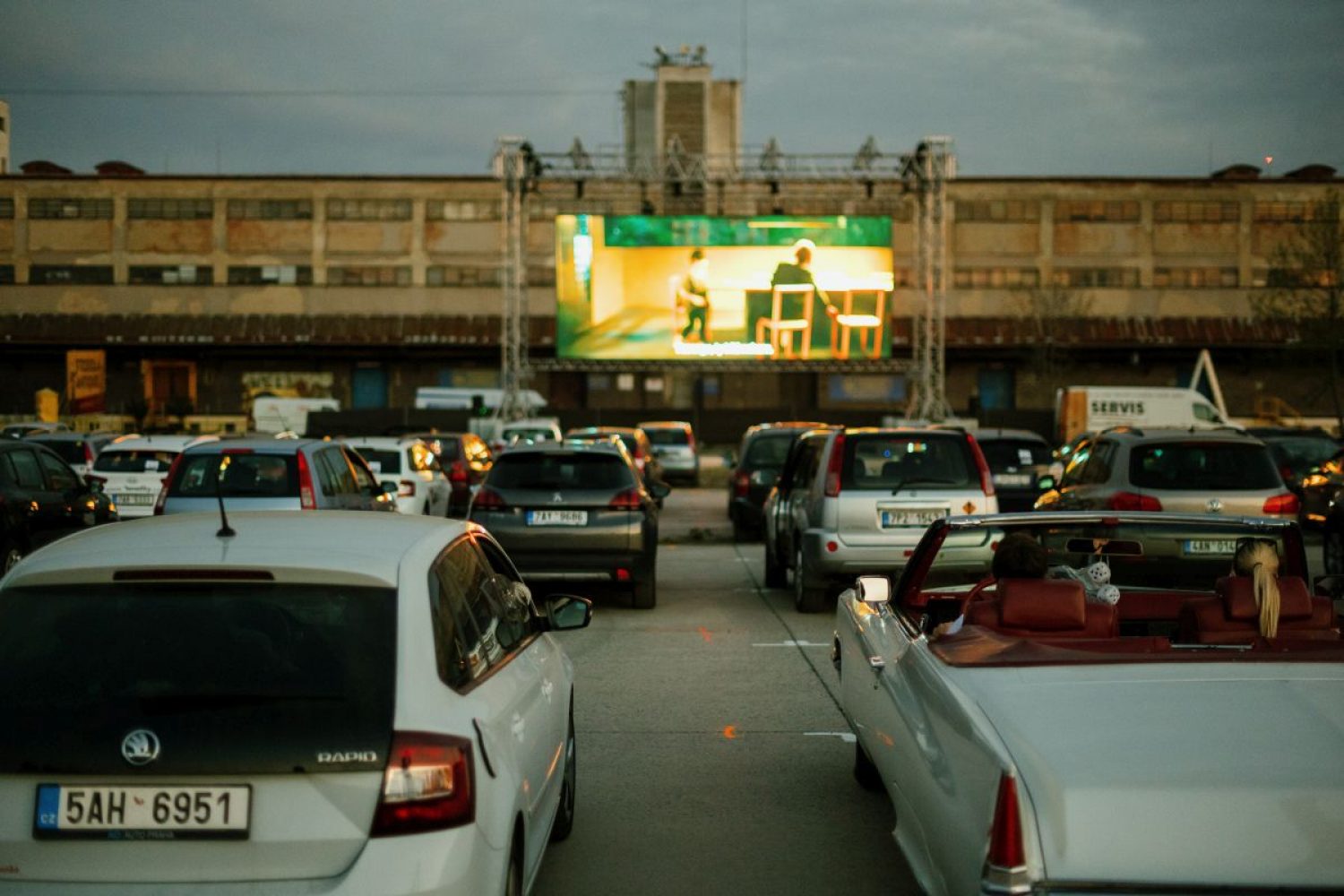 During a time when cinemas and theatres are closed worldwide, a drive-in festival in Prague—inspired by the old drive-in cinemas that were widely popular in the U.S.—is keeping the culture alive with screenings and live music and theatre performances. Titled Art Parking, the two-month event will run until June, giving the people of Prague the opportunity to engage with culture and providing artists with some certainty—all within the remits of social distancing measures.
"We don't want to stream ourselves to death," Dominika Antonie Pfister, one of the festival's organisers, told Positive News. "Live art needs a living spectator and vice versa." Technology has been utilised to help with ticketing and food orders and limit human-to-human contact, with each attendee getting a receiver so that they can listen to the performance through their car stereos. Shows are reportedly well-received with performances ending with enthusiastic honking of car horns, as organisers in other Czech cities are looking to replicate the event.
'PARKS AND RECS' REUNION RAISES USD$3M FOR COVID-RELIEF
Five years after the series aired it's last episode, the cast of 'Parks and Recreations' came together for a half-hour reunion episode during quarantine to raise funds for COVID-19 relief. The episode, which welcomed back Amy Poehler, Rashida Jones, Aziz Ansari, Nick Offerman, Aubrey Plaza, Chris Pratt, Adam Scott, Jim O'Heir, Rob Lowe, and even Paul Rudd, explored how the characters have been coping with the current pandemic since the show ended in 2015. According to NBC, donations are still pouring in. The episode is currently being streamed for free on Youtube, Hulu, and the NBC website.
QUARANTINED MUSLIMS IN MICHIGAN CELEBRATE RAMADAN WITH STUNNING LIGHT DISPLAYS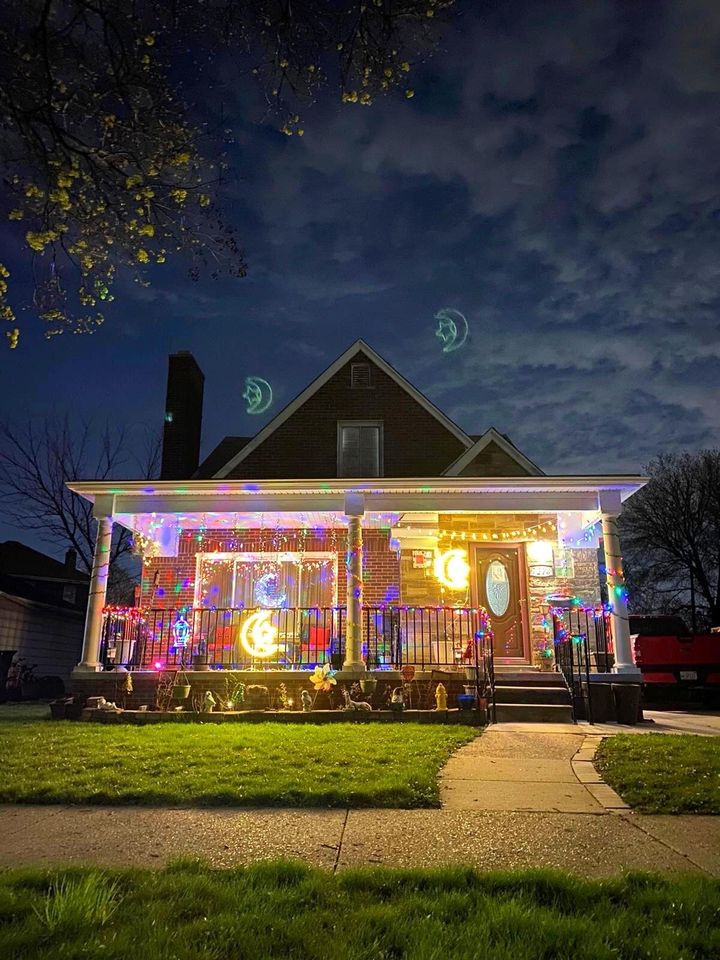 As people around the world find new ways to keep the joyful spirit and tradition of Ramadan alive during the pandemic, Muslims in Newborn, Michigan are celebrating in unison with their first-ever light contest, which has prompted more than 65 families so far to illuminate their houses with colourful lanterns, lights, and decorative signs.
Founded by three Michigan Muslim organizations, the Ramadan Lights Contest encourages residents in the area to take part in the challenge and nominate themselves or their neighbours for prizes, bringing the community together during a time of anxiety, uncertainty and growing Islamophobia in the United States. "This will help raise spirits by providing a positive, pro-social project for the community to get involved with," a source told CNN. "It's amazing because both Muslims and non-Muslims in the community are getting so excited about it. There's been so much positive energy that has come out of this already."
MORE THAN 15,000 FLAMINGOS FLOCK TOGETHER IN MUMBAI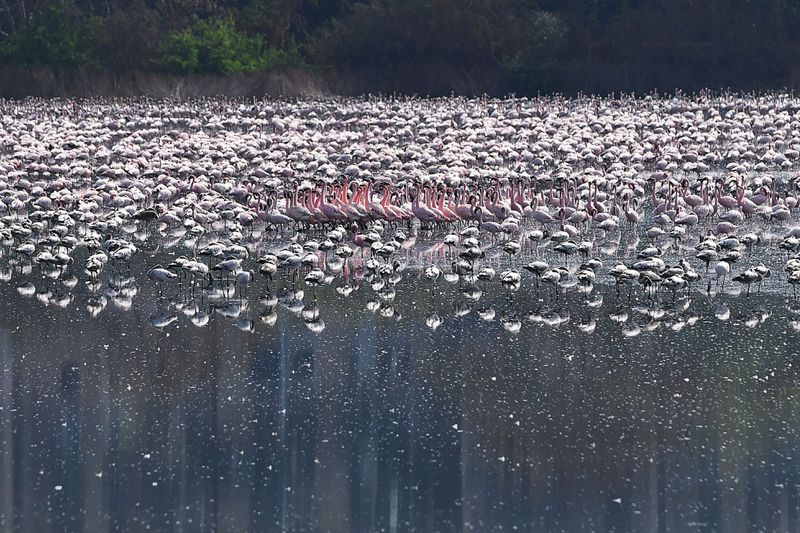 Over 15,000 flamingoes were spotted this week painting India's largest city pink by congregating on ponds during Mumbai's coronavirus-imposed human hiatus. More than 150,000 magenta-feathered friends have touched down in the area, about 25% more than is normal for the breeding season, according to the Hindustan Times last week. Once all too rare, the birds who are now finding their way to wetlands in the city are not only a crucial link in the ecological chain, they may also play a role in improving water quality, reports Phys.org.
"Residents are cooped up at home spending their mornings and evenings at their balconies taking photographs and videos of these relaxed birds," Mumbai resident Sunil Agarwal tells the Hindustan Times. "The lockdown will at least prompt people to focus on what is around them, which they had been taking for granted, and hopefully this site will be declared a flamingo sanctuary soon."
| | |
| --- | --- |
| SHARE THE STORY | |
| Explore More | |