[Note: This article was originally published on 13 January, 2021 and has been updated on 15 November, 2021.]
Fans of Gordon Ramsay in Malaysia have something to look forward to as Sunway Resort has announced their ground-breaking partnership with Gordon Ramsay Restaurants to open the multi-Michelin starred chef's first restaurant in Malaysia. But that's not the only 'first' for the brand as Gordon Ramsay Bar & Grill will also mark the concept's first location outside of London—and the first in Asia, joining three existing restaurants in London's Mayfair, Chelsea and Park Walk.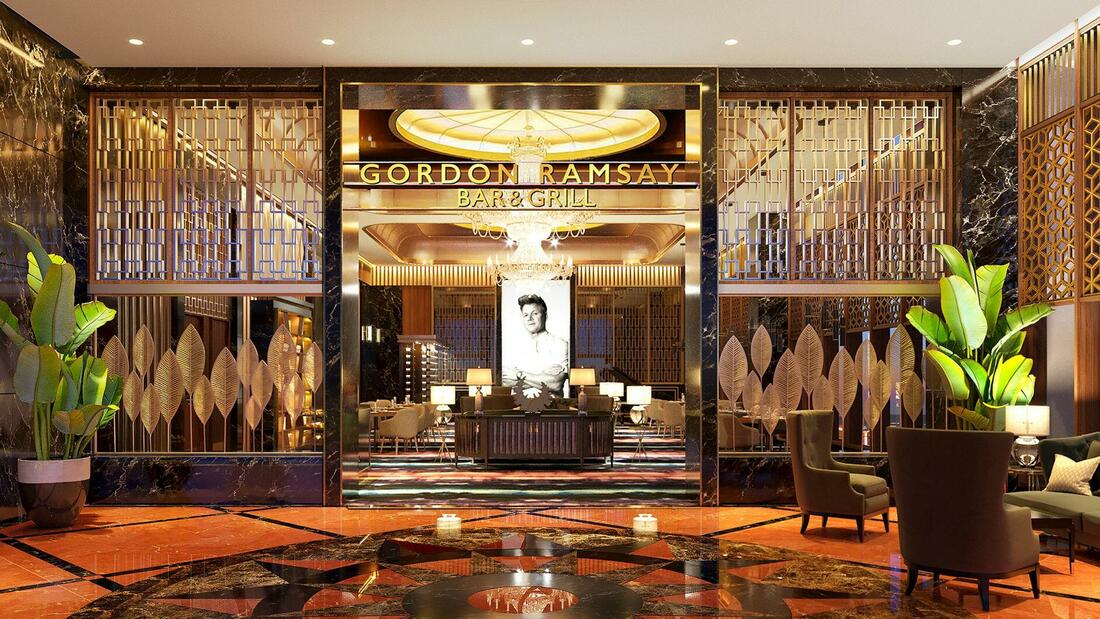 Located in the main lobby of Sunway Resort, this highly anticipated dining destination marks the centrepiece of the luxury resort's once-in-a-generation transformation. Expect an elegant dining atmosphere that blends Gordon Ramsay's British heritage with the grandeur that characterises its new look, featuring a bold interior design concept overseen by Nelson Yong, Chief Principal Designer of Sunway Design.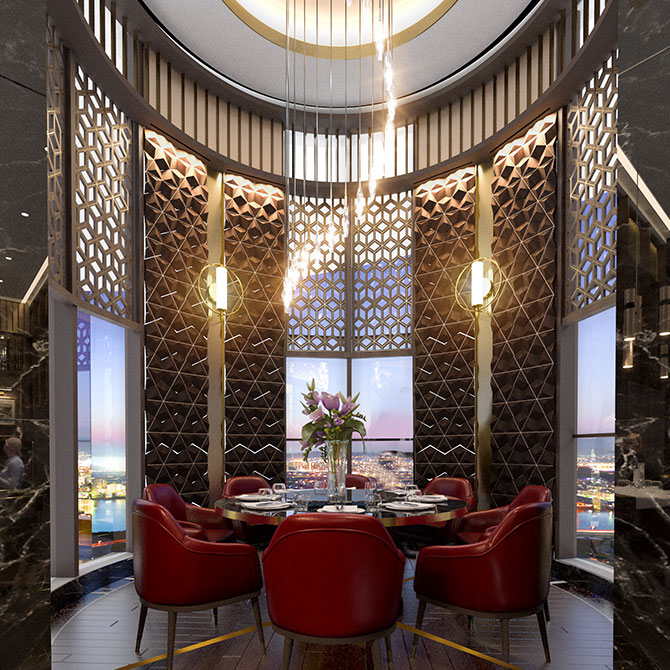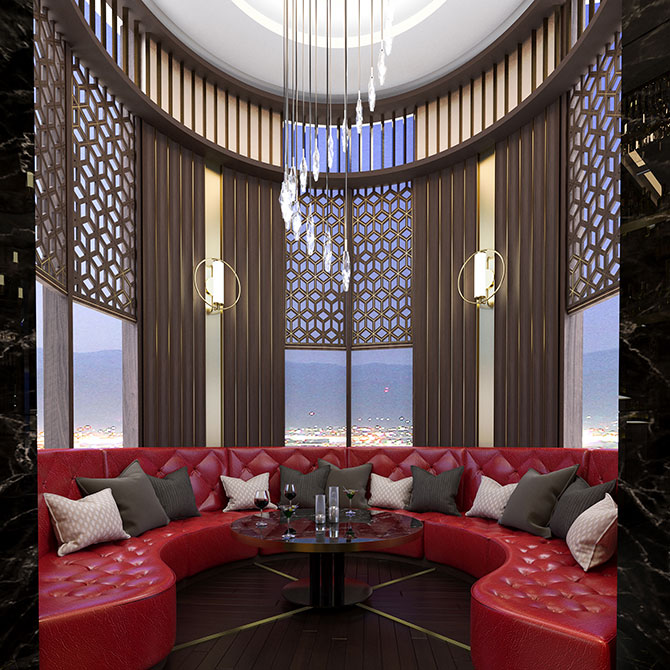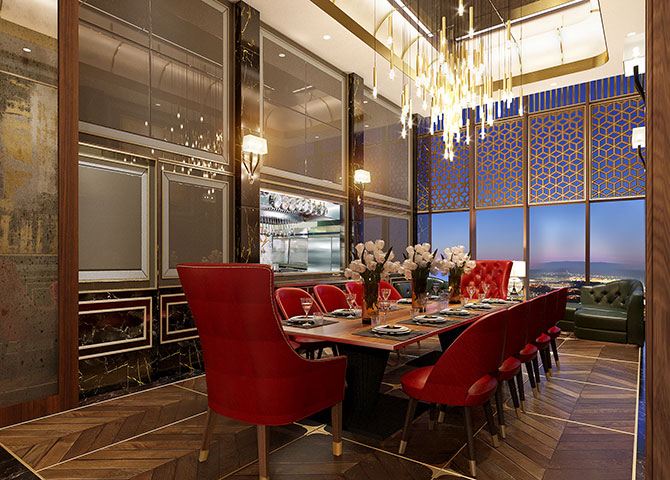 Imagine strolling along the chic streets of Mayfair, browsing through the designer boutiques dotting Chelsea's King's Road, or walking through the lively lanes of Soho—and you'll get the picture of the world you'll be transported into when the restaurant opens. These affluent districts in London lend inspiration to the three private rooms within the restaurant, aptly named 8 Mayfair, 10 Soho, and 12 Chelsea. Each room is distinctively themed with a red leather crescent sofa in one, and a private kitchen that shutters down, James Bond-style, after service for complete privacy in the other.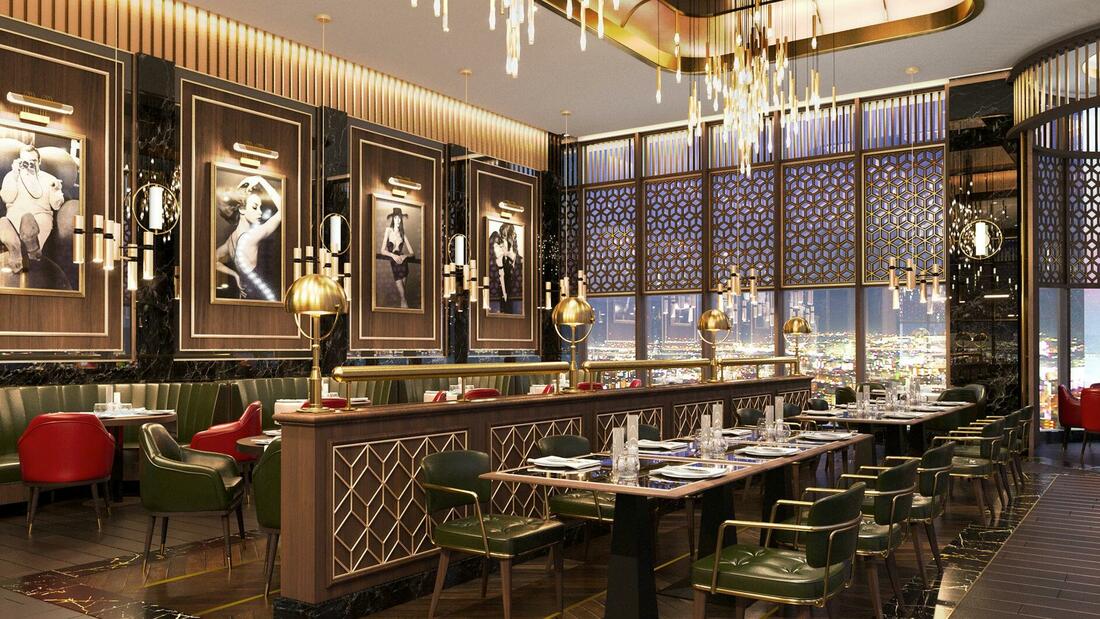 Meanwhile, the grand dining room boasts polished walnut flooring, brass finishes and semi-private seating booths, complete with a glittering cocktail bar featuring floor-to-ceiling windows and panoramic views of Sunway Lagoon. Black and white portraits of British icons from the "Swinging Sixties" adorn the walls, from Rolling Stones frontman Mick Jagger to legendary fashion models Twiggy and Jean Shrimpton, and of course, Sean Connery—the original 007. Juxtaposing the timeless grace of a bygone era with the upbeat mood of the 21st century is a vibrant red and dark green colour scheme.
As for what to expect on the menu, the restaurant will serve all-day dining, from breakfast and lunch to afternoon tea, evening dinners and cocktails. Some highlights include the likes of prime cuts of the finest meat (locally sourced and dry-aged in-house) and "the very best elements from Gordon Ramsay's world-famous signature dishes." In addition, Gordon Ramsay Bar & Grill will host the daily breakfasts for guests staying in the resort's specialist suites.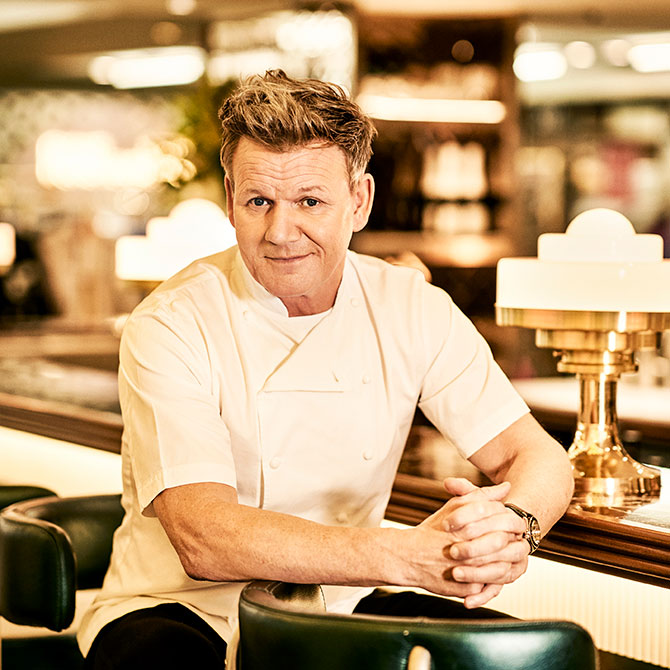 "I'm super excited to introduce Gordon Ramsay Bar & Grill to Malaysia. This is a concept that was born in London and exudes British sophistication. We wanted this new restaurant to showcase all these qualities and more. Gordon Ramsay Bar & Grill at Sunway Resort should be luxurious and opulent—a place to see and be seen—while also being refined and elegant. Most of all, it should reflect the passion for gastronomy that I know is so deep-rooted in Malaysian culture. I want to take our diners on a journey and I can't wait to reveal this exceptional new restaurant soon," commented Ramsay.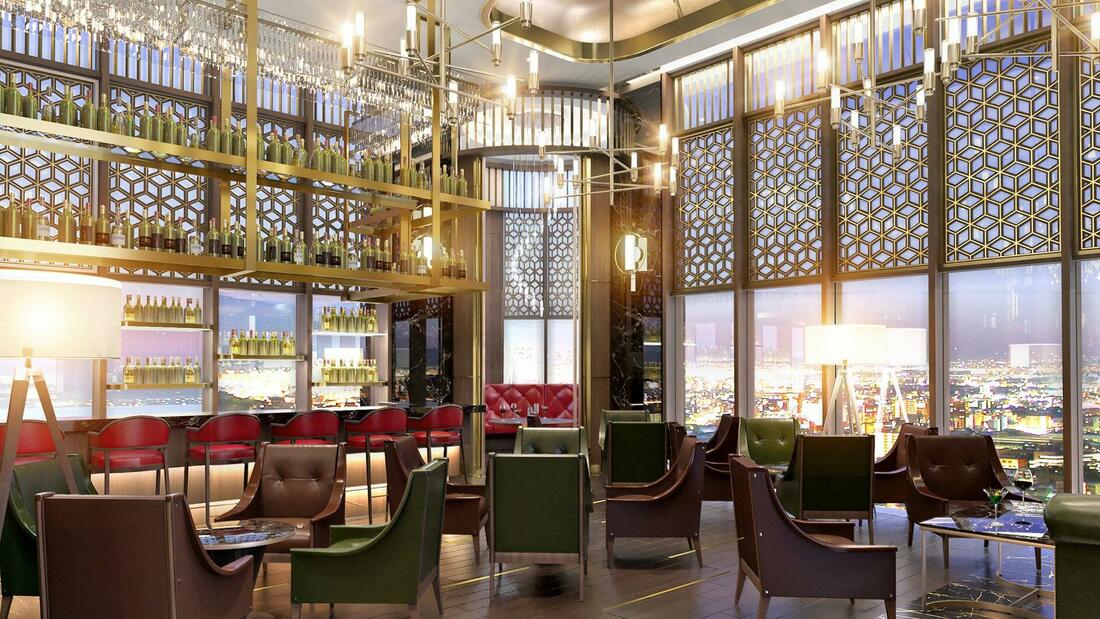 At the moment, Sunway Resort is being completely reimagined with new family facilities, specialist rooms and suites. The exclusive lounges will be upgraded with cutting-edge technology such as smartphone key entry, motion sensors, live online fitness coaching, and chromotherapy showers.
Gordon Ramsay Bar & Grill at Sunway Resort is scheduled to open its doors in early 2022. 
For more information, visit www.sunwayhotels.com/sunway-resort or follow @SunwayResortKualaLumpur on Facebook and Instagram to receive first-hand updates.