Find out everything you need to know about the recently-revealed short-term initiatives for the Malaysian economy
During the live telecast on 5 June 2020, Prime Minister Muhyiddin Yassin announced that a new short term economic stimulus programme will be released by the government. Consisting of 40 different initiatives, the Short-Term Economic Plan or Penjana programme will cost the Malaysian government around RM35 billion. Furthermore, RM10 billion will be utilised in the form of direct fiscal injections. According to the Prime Minister, "it will benefit up to three million workers who have lost their jobs and income during the COVID-19 pandemic".
Emphasis will be given to supporting industries affected by the pandemic and Movement Control Order, boosting domestic consumption, financing schemes, as well as supporting workers and small and medium-sized enterprises (SMEs). Here are some initiatives—aimed to help recover the economy—that you should know of: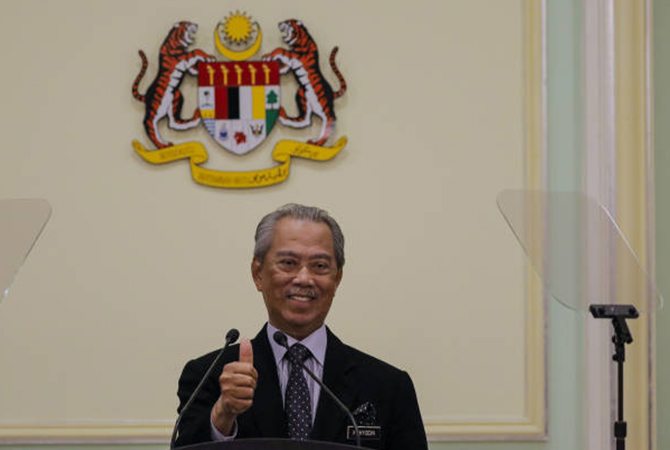 1) Businesses
The Penjana and ERP plan will include initiatives to help businesses affected by the pandemic and MCO. To support SMEs in the tourism sector, RM1 billion will be allocated. As for micro-businesses, the government will allocate RM400 million. Loans for Bumiputera entrepreneurs will be designated with RM500 million.
For SMEs that require help digitalising their operations, the government will be setting aside RM700 million whereas RM70 million will go to matching grants.
In addition to that, companies will receive tax incentives for the purchasing of equipment such as PPE and thermometers. To encourage online shopping, an initiative called Shop Malaysia Online will be set up.
There will also be a full exemption of tourism tax from 1 July 2020 to until 30 June 2021. For promotional and marketing activities, the Malaysian Investment Development Authority (Mida) will receive an allocation of RM50 million.
2) Transportation
The MY30 initiative is meant to reduce the cost of public transportation. The unlimited travel pass under Prasarana in the Klang Valley will introduce the payment of RM30 a month or RM1 a day. This is applicable for all citizens.
From June to 31 December 2020, the purchase of locally-assembled cars will benefit from a 100 percent tax exemption. Imported passenger cars will receive a 50 percent tax exemption.
3) SMEs and Gig Economy
During the live telecast, Prime Minister Muhyiddin Yassin said, "in line with the government's call to encourage SMEs to implement work-from-home practices, insurance coverage and tax incentives will be provided". This includes tax exemptions of up to RM5,000 for employees when getting a smartphone, computer, or tablet from their employers.
Next, RM50 million will be budgeted to match concessions for companies in the gig economy to make EPF and Socso inputs for employees.
4) Internet and Organisations
From 8am to 6pm every day, internet connectivity with speeds of up to one Gigabyte capacity will be provided free of charge with the cooperation of telcos. Applicable for education and teleconferencing purposes, this initiative will run until the end of 2020.
Apart from that, an additional RM50 million will go to enhancing the Peka B40 scheme—for health screenings and new equipment.
As for the GLC Penjana Komuniti initiative, government-linked companies (GLC) will form a community or a group—aimed at developing socio-economic capabilities.
5) Unemployment
Three million workers in Malaysia will benefit from the government's RM9 billion allocation to combat the issue of unemployment. This will be executed in the form of several initiatives—including RM5 billion for the expansion of the wage subsidy programme.
Planned under the Prihatin Rakyat stimulus package, the programme will continue for another three months. Employers may apply for the scheme that will pay out employees RM600 each—for up to 200 of their employees. The Prime Minister said that "the wage subsidies must be paid directly to their workers". Moreover, it was also announced that two million jobs were preserved as a result of this initiative.
In another initiative amounting to RM1.5 billion, each employee under the age of 40 hired will receive RM800 per month whereas employees above the age of 40 or those who are special needs will get RM1,000 a month. This particular initiative will run for six months.
Moving on, training allowances of up to RM4,000 under Socso will be provided to those who have lost their jobs. Even if they do not contribute to the Employment Insurance System, anyone unemployed can still apply.
6) Youth
For upskilling programmes, the government has decided to allocate RM2 billion. It is expected that 200,000 youths will benefit from this. Moreover, employers that arrange apprenticeships to fresh graduates will receive incentives of RM600 per month.
7) Digitalisation
To encourage an online-centric shift, the Malaysian government has introduced a myriad of initiatives. They include RM140 million to match allotments under the Malaysia Digital Economy Corporation (MDEC). This includes sales assistance, seller subsidies, and technological training. RM25 million will be provided to the Global Online Workforce (GLOW)—to promote freelancing.
The Prime Minister also announced that RM100 million in grants will go to smart automation initiatives whereas soft loans for the technological transformations of small and medium enterprises will receive RM500 million. These initiatives are included in the RM700 million allocation to finance the digital transformation of SMEs.
Continuing from the government's effort to encourage Malaysians to utilise contactless payment, each Malaysian will receive RM50 in their e-wallets (from the RM75 million allocation). You can start applying for this in July 2020.
To fund social enterprises for social projects addressing problems faced by susceptible groups, the Malaysian Global Innovation and Creativity Centre (MaGIC) will receive an allocation of RM10 million.
8) Research for Infectious Diseases
To fund micro enterprises and research grants for infectious diseases, the government will issue RM500 million for Sukuk Prihatin in the third quarter of 2020. According to the Prime Minister, "proceeds from the sukuk issuance will be utilised for specific development programmes such as connectivity of schools, funding for micro enterprises, and research grants for infectious diseases".
To enable Malaysian citizens to assist the government's post-recovery measures, the Islamic Debt instrument will be issued.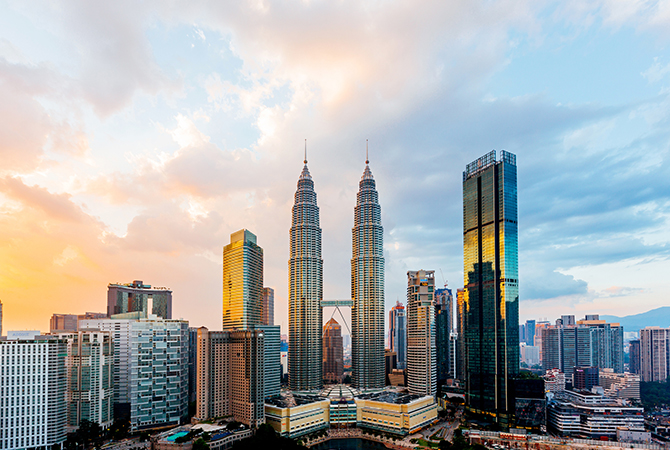 There you go! The Short-Term Economic Recovery Plan (ERP) or Penjana is meant to help boost the Malaysian economy once again—especially in the face of a possible global recession. While we wait to find out if the Conditional Movement Control Order (CMCO) will be extended, please continue to practice social distancing and follow the SOP guidelines.
For more information on CMCO, click here.