Lifestyle
7 Things to do in the Klang Valley this weekend: 7 & 8 October 2023
A weekend of non-stop fun
FEATURED IMAGES: SNEAKERLAH, @aplusart.asia/INSTAGRAM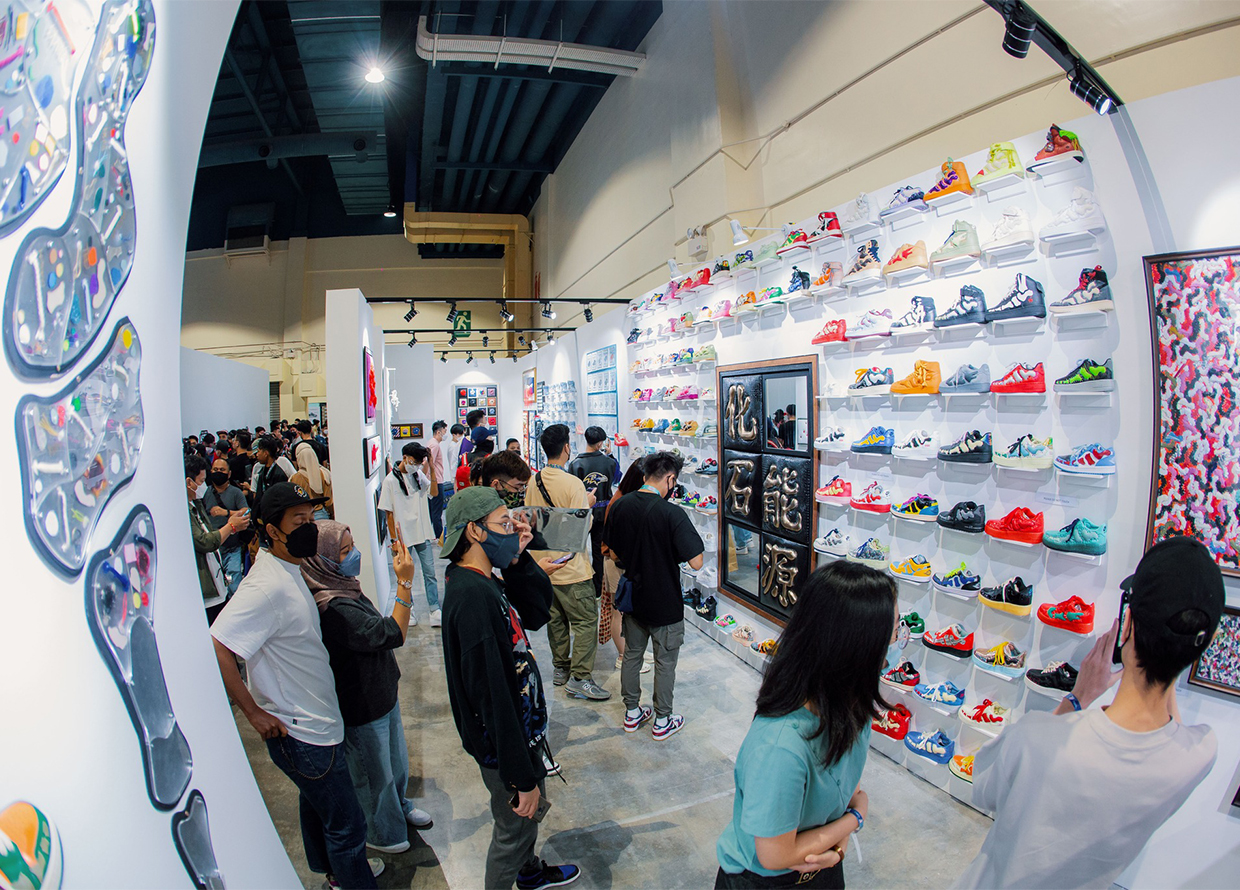 The weekend has graced us once again! Instead of spending the day in bed (we know it's cosy), here are a few activities you can join for a fulfilling weekend.  
1. EXPLORE THE BIGGEST SNEAKER LIFESTYLE CONVENTION, SNEAKERLAH
View this post on Instagram
When: 7 & 8 October 2023
Where: Malaysia International Trade and Exhibition Centre (MITEC)
Price: 
Sneakerlah: General admission — RM37.50 | VIP tickets — RM100

Concertlah: General admission — Phase 1: RM298 | Phase 2: RM328 | VIP tickets — RM410
Malaysia's most anticipated sneaker event is back! Sneakerlah has grown over the years and has become a one-stop destination for streetwear and sneaker fans to explore, discover, buy, sell, trade, and share their passion. 
Sneakerlah 2023 will feature a wide variety of events during the convention like the Rare Pairs exhibition by renowned local sneaker collector B53, which will have the world's rarest sneakers on display; Kicks on Wheels by Motorsport Playground, which will showcase sports cars reimagined as popular sneakers; and the Patta World Tour, which will feature a documentary screening of Patta For Life and an appearance by Patta (an iconic Dutch streetwear brand!) founder, Edson Sabajo. Asics, Keen, Crossover, and Nerd Unit are some of the international and local brands that will be participating in the two-day event. 
This year, Sneakerlah is also introducing a new extension—Concertlah. This music segment will feature local and international acts including South Korean songstress Leehi, who is known for her soulful music; Singaporean rapper Alyph Malaysian rap powerhouse ForceParkBois; and the local debut of Toronto-based Malaysian R&B singer Ethan Low. Trinidad James from Full Size Run will also be performing as a special guest.
For more information, click here or follow @sneakerlah for updates. 
2. EXPLORE THE 'SWALLOW AND SPIT' ART EXHIBITION
View this post on Instagram
Where: CIMB Artober, Booth 2, MITEC, Kuala Lumpur   
When: 5 – 28 October 2023
The 'Swallow + Spit' exhibit comprises a wide array of art that represents different landscapes. It is inspired by Karel van Mander's statement that to represent a landscape, an artist should do two things: swallow and spit. 
Explore the works of wonderful Southeast Asian artists who deliberately play with mediums like polaroids, postcards, and maps, or hold to the shapes and textures of nature. Regardless, they all hold the same objective—to bring light to the ideas surrounding control and consumption. 
For updates and more information, follow @aplusart.asia. 
3. CHECK OUT THE NEWLY REVAMPED NIKE STORE IN SURIA KLCC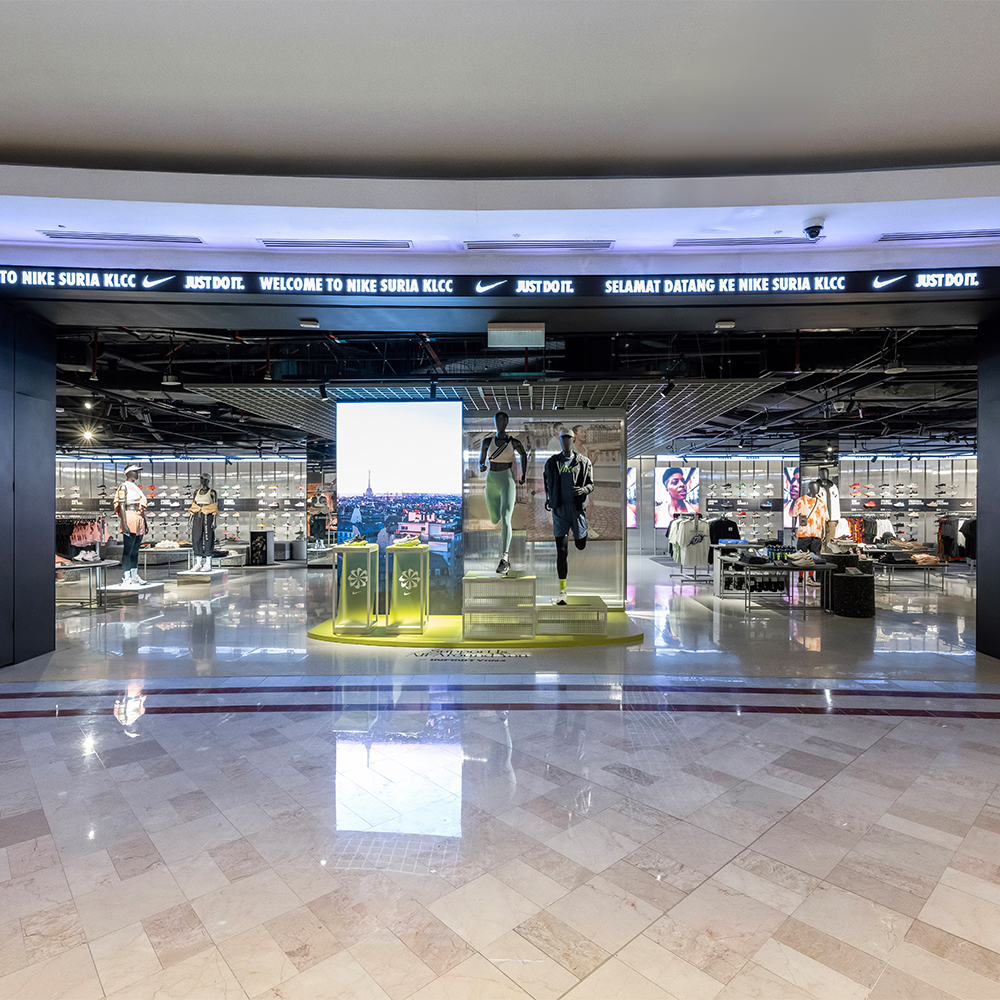 Where: Lot 332A/333, Level 3, Suria KLCC  
Calling all Nike enthusiasts and sports lovers! Partnering with retail distributor GMG, Nike KLCC reopens with a brand-spanking new look aimed at inspiring athletes and equipping them with cutting-edge sportswear. In addition to its high-performing and stylish product offerings, the newly reimagined space boasts life-size digital screens and a diverse range of services, from expert styling sessions to precise bra and shoe fittings by its highly trained staff.
Furthermore, there's a new and exclusive grab-and-go section where shoppers can conveniently purchase an assortment of T-shirts adorned with country name prints from Southeast Asia. These cool tees are sold in reusable pouches, promoting sustainability and encouraging environmental responsibility.
Beyond just being a place to shop from, Nike KLCC also aims to become a vibrant community hub dedicated to fostering connection with its members through events and sporting activities. These encompass group programs, engaging workshops, and personal training sessions for those who want to enhance their passion for sports.
4. INDULGE IN THE UNIQUE FLAVOURS OF MONKEY SHOULDER x LICKY CHAN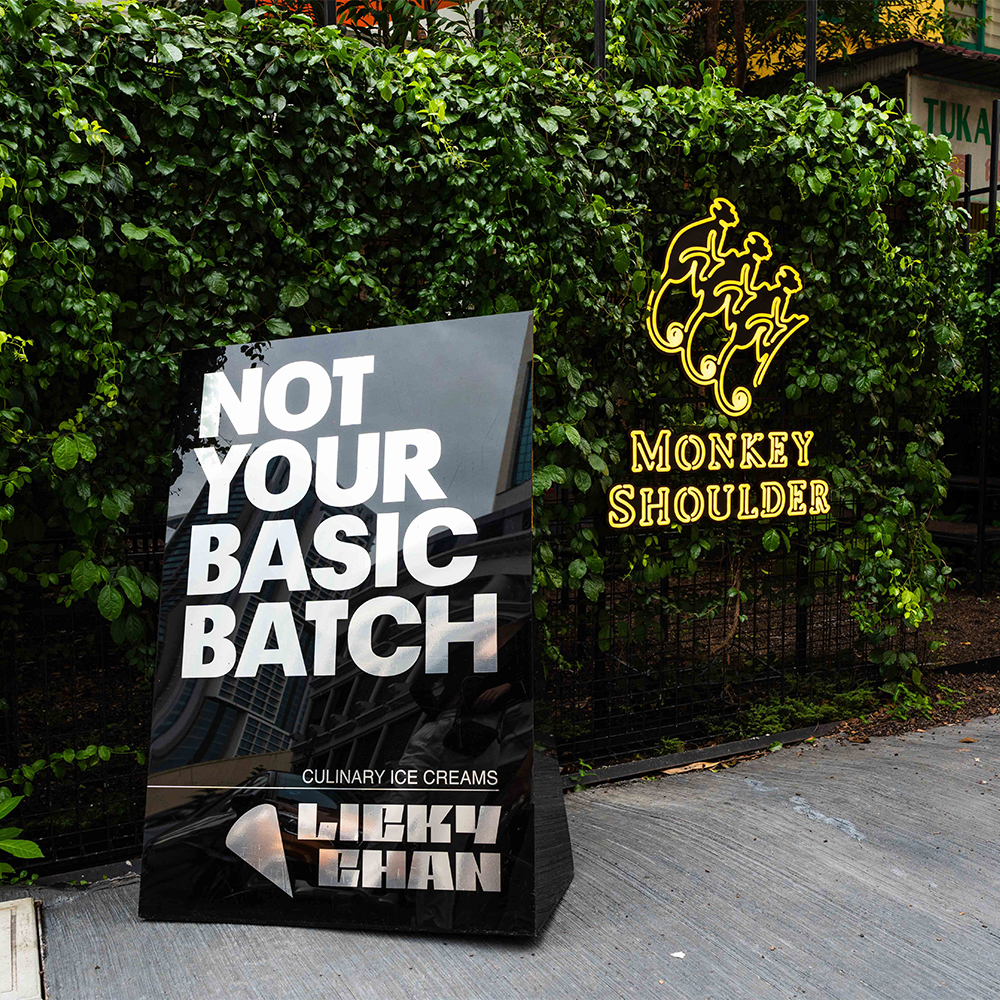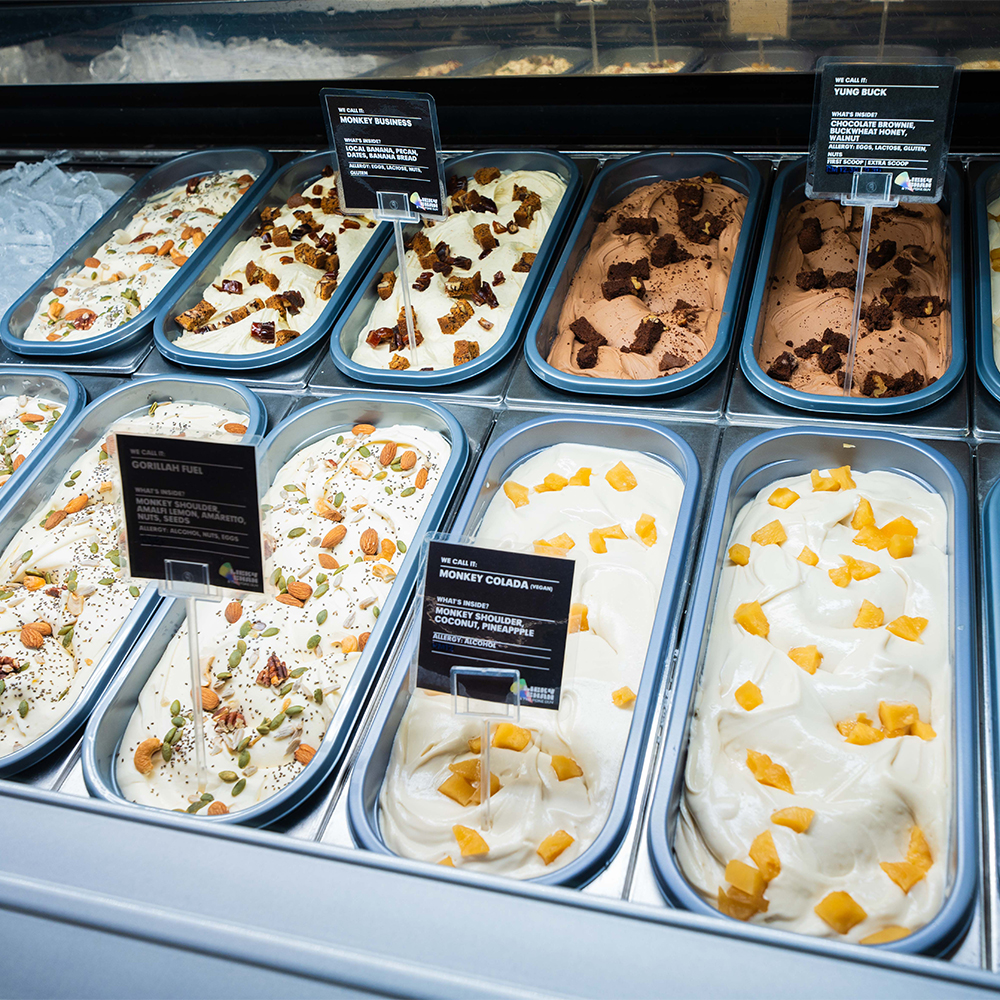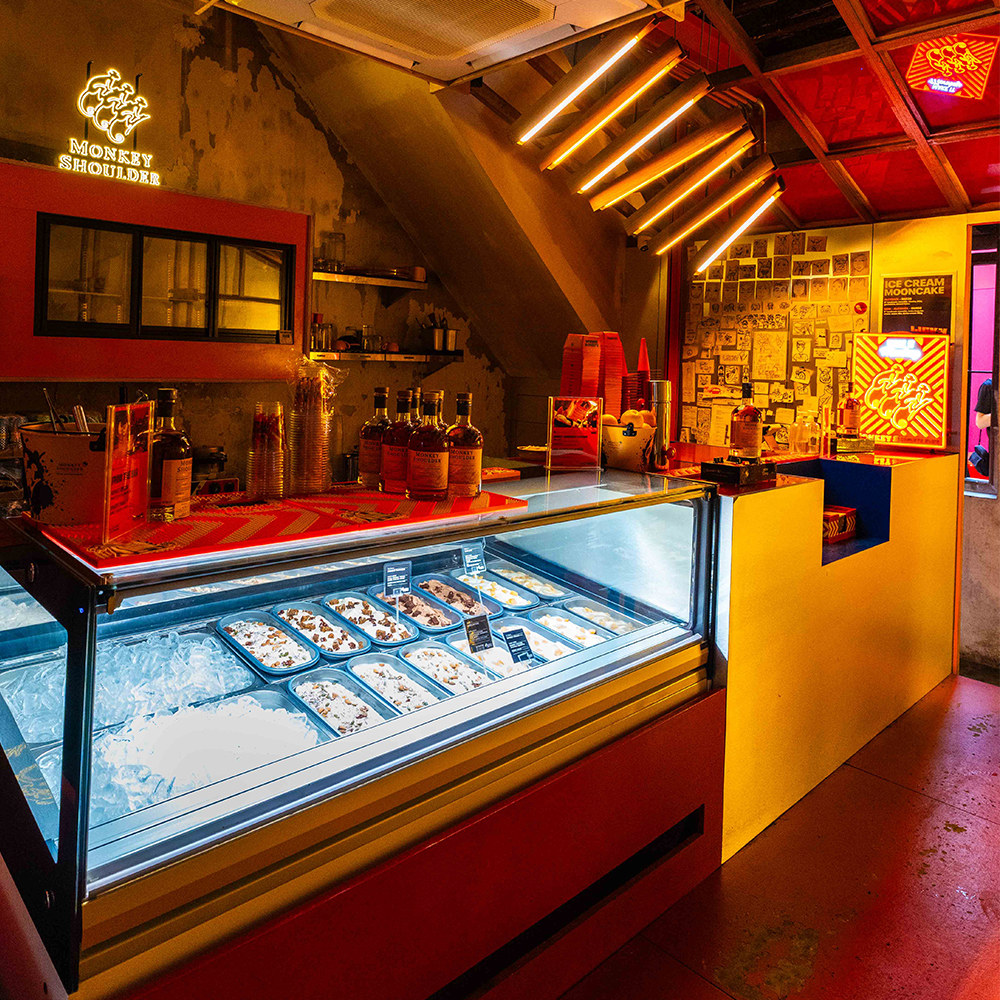 Where: Licky Chan outlets in Heritage Row, Subang, and REXKL
When: These flavours will be available from 21 September – 30 November 2023
Take your scoops to the next level with these one-of-a-kind flavours from Monkey Shoulder and Licky Chan. This collaboration sees two unique flavours that are sure to tantalise your tastebuds. If you like a semi-sweet and tangy flavour, opt for the Gorilla Fuel which blends the zest of Amalfi lemons with the richness of amaretto and a tinge of Monkey Shoulder. For a more tropical palate, get a scoop of the Monkey Colada—a vegan coconut ice cream laced with pineapple essence and infused with Monkey Shoulder.
For more information, follow @monkeyshouldersea.
5. CELEBRATE MUSIC WITH TAPESTRY AT TIME AFTER TIME
View this post on Instagram
Where: KuAsh Theatre, Jalan Tun Mohd Fuad, Taman Tun Dr Ismail, 60000 Kuala Lumpur, 
When: 6 – 8 October 2023, 8.30pm and 3pm
Price: From RM109
Celebrate the music of different genres from the 1950s till now with Time After Time. The show will feature songs from iconic musical artists like BTS, Elvis Presley, Taylor Swift, The Carpenters, Whitney Houston, and more, and will be performed by an 8-member cast with support from a beatboxer and four-piece live band. 
This year, the show will also be in support of Project R.ED (Reimagine Education), a new non-profit organisation providing educational training for refugee children. Tapestry will be donating a percentage of the ticket sales to the cause. 
For tickets and more information, visit the website here. 
6. LEARN HOW TO FERMENT WITH KUNO AND MEREKA
View this post on Instagram
Where: Mereka, Lot 1C, Level G1 (A4 Entrance) Publika Shopping Gallery, Kuala Lumpur, 
When: 8, 21, 22, 28, 29 October 2023
If you've always been curious about the fermentation process of certain foods and have wanted to try your hand at it, join these workshops by Kuno and Mereka. Choose from three different sessions—a miso-making class, a lacto fermentation class, and a wine-making class. 
Get ready for an insightful session as you'll be going through the history and science behind the food and a step-by-step demonstration of how the process works. That's not all, you'll also be able to get hands-on experience as the organisers will be guiding you through the process of making these fermented foods.
For tickets and more information, click here.
7. EXPLORE THE UNDERRATED MARKET 1.0
View this post on Instagram
Where: Awegallery, Taman Paramount, Petaling Jaya  
When: 7 & 8 October 2023
If you're getting bored of the same ol' mall runs, then head over to Underrated Market 1.0 for the coolest finds. The market will feature an array of local vendors—curated thrifts, tattoos and piercings, arts and accessories, desserts, and live DJ performances. The lineup includes brands like Heartbeat Store, which sells handmade accessories; The Gadis Company, which sells a variety of balms that help with issues like period pains and insomnia; and even Bake With Aidan, a brand that sells a wide variety of food and desserts. 
Follow @overdazed.hub for updates. 
To discover more things to do during the weekend, click here. 
| | |
| --- | --- |
| SHARE THE STORY | |
| Explore More | |