Lifestyle
Christmas 2020: Here is this season's definitive gift guide for all things food and drinks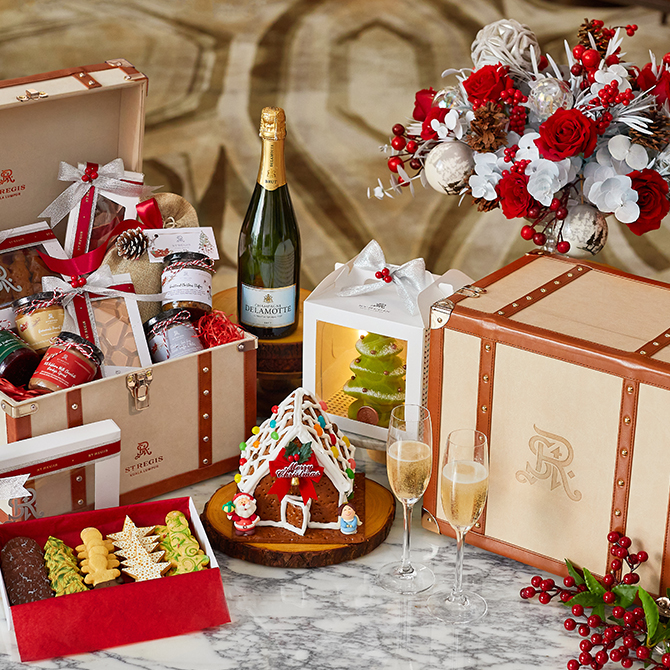 Looking for something personal this festive period? Look no further than what we have compiled for you. These edible presents (most of them) are perfect for anyone who, well, enjoys dwelling in the presence of food and drinks. What will you be getting for Christmas this year? Check out this list for some suggestions if you still haven't got a clue.
1. Amazin' Graze Merry Gift Box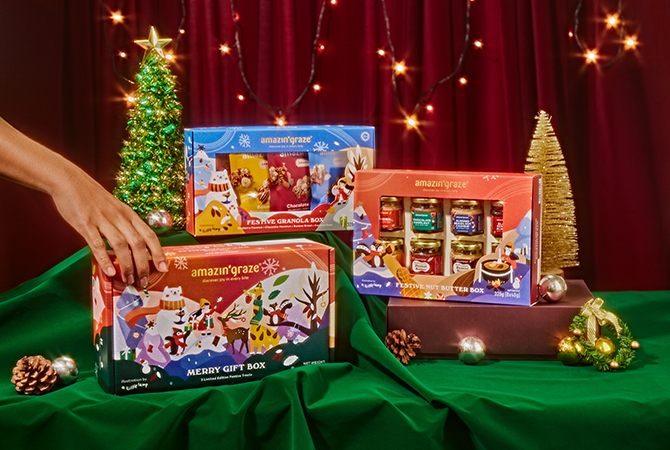 Featuring mouthwatering, limited-edition flavours and whimsical merchandise designed by Malaysian artist MayLii Koo of A Liittle Lamp, the Merry Gift Box consists of three new products under its Holiday Collection. The ​Cherry Peppermint Brownie Chips is an amalgamation of of juicy cherries, peppermint, cranberry seeds, and fibre-packed coconut shreds on an indulgent layer of dark chocolate whereas the ​White Chocolate Cranberry Granola​ is created from a base of traditional rolled oats, honey, and cranberry seeds, spiced with fresh orange zest and cinnamon, and rounded off with a medley of cacao nibs, pecans, and cashews. As for the Chocolate-coated Almonds and Strawberries, they are almonds and freeze-dried strawberries covered in a decadent layer of 67 per cent dark chocolate. The 2020 Holiday Collection also consists of the Festive Nut Butter Variety Box.
Price: RM45.90
For more information, visit this website.
2. Nespresso Master Origin Five-Sleeve Pack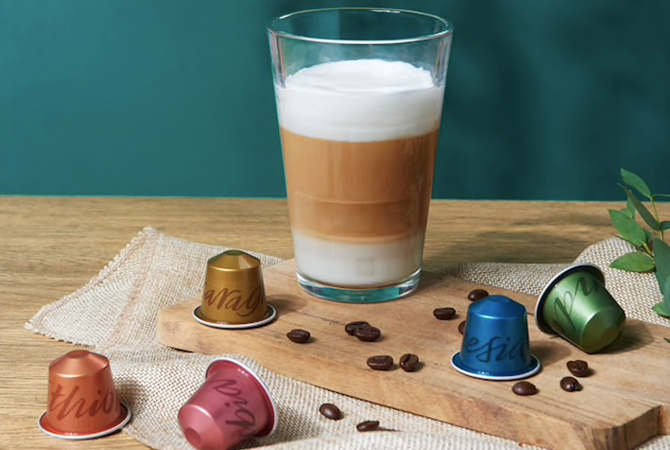 If you (or your loved ones) are ready for the distinctive aroma profiles of the Master Origin range, this is the set for you. You'll get Master Origin Indonesia, Master Origin India, Master Origin Colombia, Master Origin Nicaragua, and Master Origin Ethiopia. Expect different flavour profiles such as woody, spicy, fruity-winey, and sweet honey.
Price: RM135
For more information, visit this website.
3. Johnnie Walker Blue Label 200th Anniversary Limited Edition Design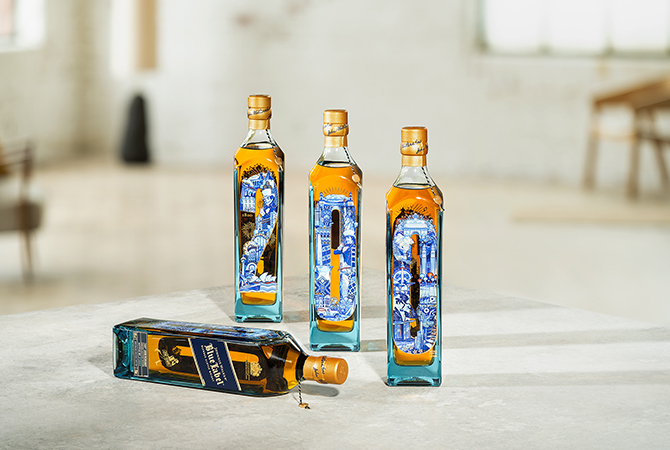 The Johnnie Walker Blue Label 200th Anniversary Limited Edition Design doesn't only features iconic Malaysian landmarks such as the Petronas Twin Towers in Kuala Lumpur and Penang Bridge in Penang, the bottle also highlights Sydney Opera House in Sydney, Tower Bridge in London, Golden Gate Bridge in San Francisco, Jockey Club Innovation Tower in Hong Kong, and Statue of Liberty in New York. For the finish, expect uniquely long, luxurious finish of smoke, pepper, and a hint of spice.
Price: RM869
For more information, visit this website.
4. Whittard Cocoa Creations Hot Chocolate Gift Set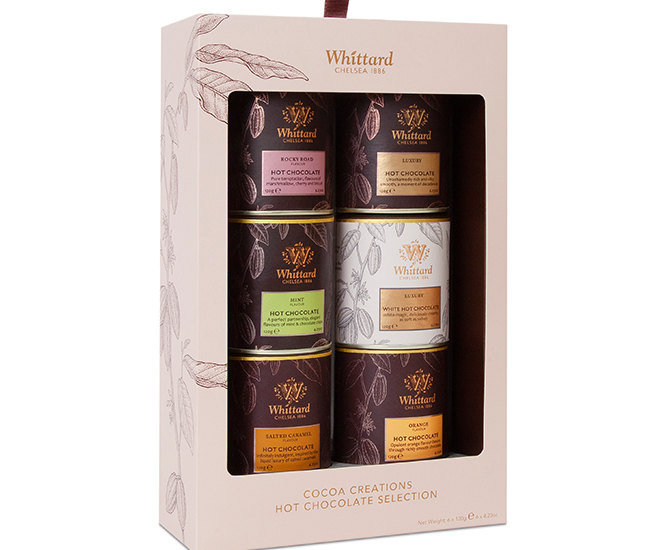 Inspired by the brand's favourite confectionery, the selection of luxury hot chocolates is perfect for fans of all things chocolate. Hot chocolates featured are Rocky Road, Luxury, Mint, Luxury White, Salted Caramel, and Orange.
Price: RM168
For more information, visit this website.
5. Coravin Pivot Wine Preservation System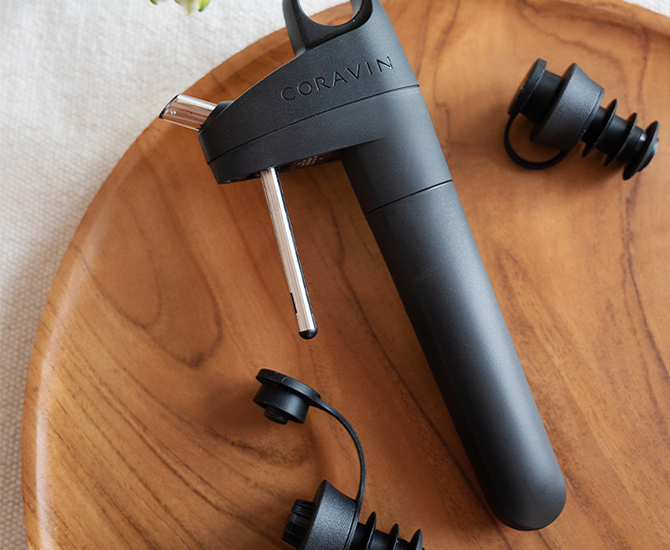 Available in four colours, the Coravin Pivot Wine Preservation System allows you to extend the life of your everyday wines. To preserves the remaining bottle for up to four weeks, there's the combination of the Pivot Stopper and Device. The Pivot System replaces poured wine with 100 per cent pure Argon gas to prevent oxygen from entering the bottle.
Price: US$99 (approximately RM410.56)
For more information, visit this website.
6. Kami Assorted Butter Cookie Box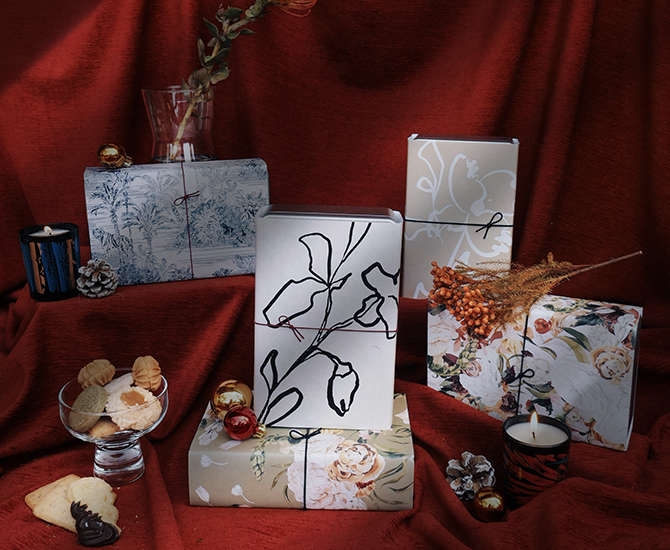 Priced at RM98 on top of a delivery fee of RM12.50 flat rate, each box consists of 45 pieces of cookies in 10 different flavours (all handmade and freshly baked in Kami's cloud kitchen); a selection of five different designs to choose from for each box (Palm, Anise, Marigold, Magnolia, and Dianthus); and customised gold calligraphy on card with typewritten message. The cookie flavours include Dark Chocolate, Matcha, Classic Butter, Orange Chocolate Sea Salt, Coffee, Caramel Candy, Caramel Thumbprint, Rainbow Paddlepop, Lemon Poppyseed, and Cheese Thyme. All boxes can be purchased on the website.
Price: RM98 per box
For more information, visit this website.
7. Ardbeg Wee Beastie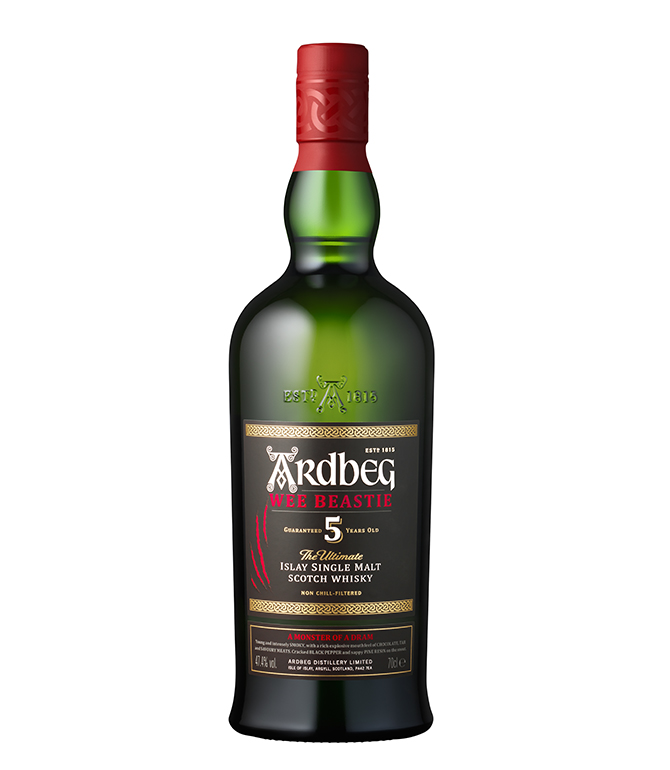 Here's a fitting reward for Christmas! Feisty and intensely powerful smoky, this five-year-old whisky is the latest permanent expression to join the Ardbeg core range. Described as a "monster of a dram", Wee Beastie—matured in ex-bourbon and Oloroso sherry casks—bristles with aromas of cracked black pepper, sappy pine resin, and sharp tangs of smoke as well as mouthfeel bursts of chocolate, creosote, and tar.
Price: RM385
For more information, visit this website.
8. Penfolds Grange 2016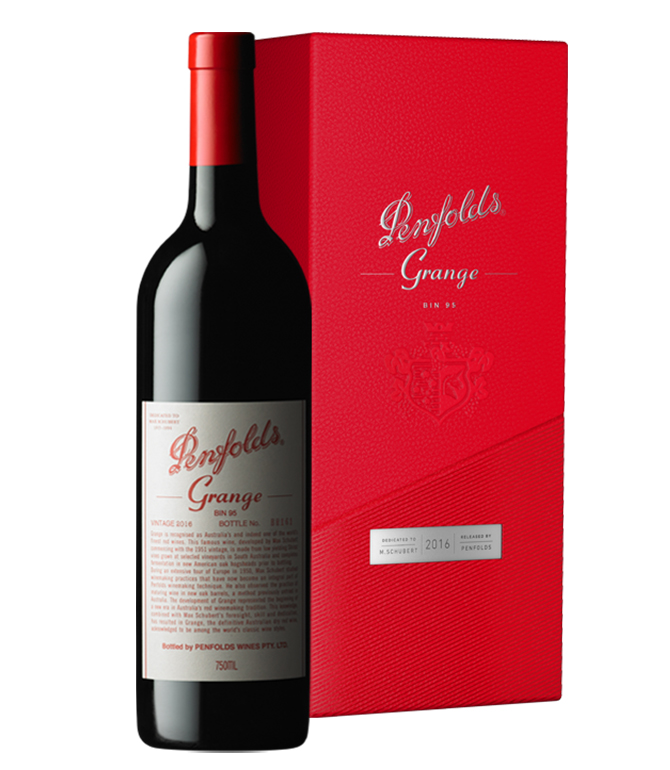 Officially listed as a Heritage Icon of South Australia and described as one of Australia's most celebrated wine, Grange is a powerful expression of Penfolds multi-vineyard, multi-district blending philosophy. Fully-ripe, intensely-flavoured and structured shiraz grapes were utilised to craft this uniquely Australian wine.
Price: US$950 (approximately RM3,926.41)
For more information, visit this website.
9. De'Longhi Magnifica S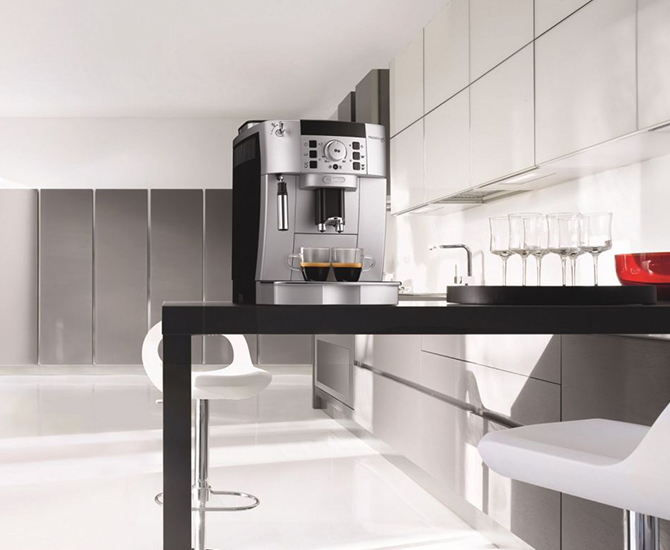 This coffee machine is equipped with a manual cappuccino device ideal to produce a rich froth for your cappuccino, cup holder, and water filter. Features include the De'Longhi Thermoblock system that quickly heats the water to the perfect temperature as well as the De'Longhi Tubeless System which reduces the amount of coffee powder left inside the grinder to a minimum.
Price: RM2,799
For more information, visit this website.
10. The Macallan Double Cask 18 Years Old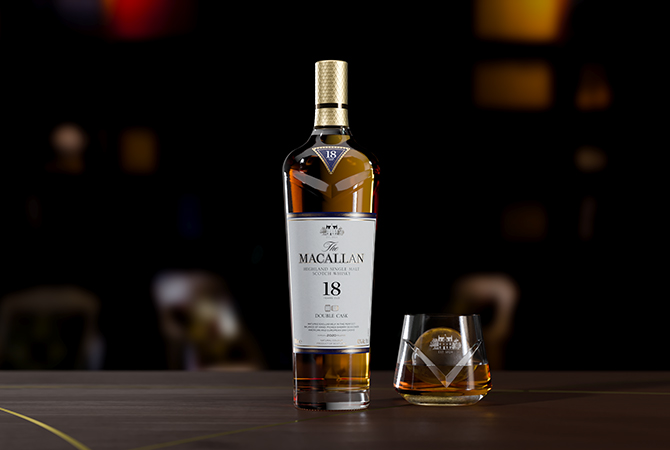 Part of the Double Cask range first introduced in 2016 with The Macallan Double Cask 12 Years Old, The Macallan Double Cask 18 Years Old has a rich amber honey tone—while imparting notes of dried fruits, ginger, and toffee. You will also notice a warm oak spice finish that's balanced by citrus flavours of sweet orange. This is a distinctive single malt with a sweeter, warmer taste and character. Enjoy it neat, over ice or in a serve.
Price: RM1,174
For more information, visit this website.
11. Marks & Spencer Sweet Gifting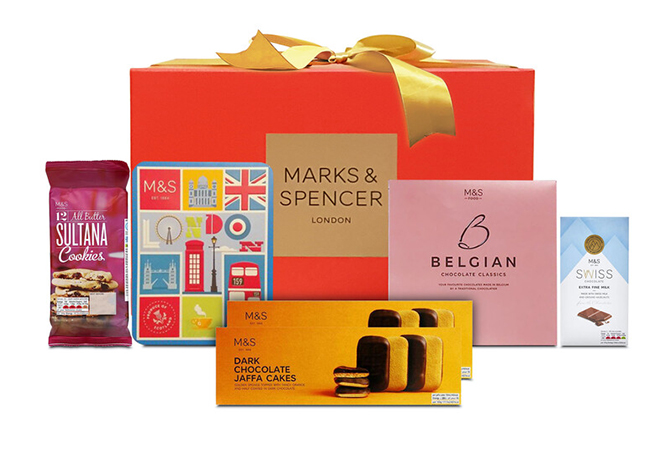 The set consists of Dark Chocolate Jaffa Cake, All Butter Sultana Cookies, Belgian Classics, London Tin, and Swiss Extra Fine Milk Chocolate. Sweet Gifting also comes in a presentation that's perfect as a festive present.
Price: RM199
For more information, visit this website.
12. Botanica House-Made Specialties
Botanica's range of House-made Specialties products—made with quality and natural ingredients—are specially crafted in-house to complement and uplift your meals at home. They include the Togarashi that showcases the brilliance of locally-produced yellow habanero; Pahang Vanilla Oil (an infusion of locally-grown vanilla from the state of Pahang with a delicate blend of olive oils); Thai Massaman Paste; and Dukkah Spice (a take on the nut-based spice mix of Egyptian origin).
Price: From RM15
For more information, visit this website.
13. Seniman Kakao Limited Edition Gift Box Set
Using only use only Malaysian cacao beans and cane sugar, this local chocolate maker has the perfect festive gift. The limited edition box set includes 72 Per Cent Cacao Chocolate, 72 Per Cent Cacao Coffee, 76 Per Cent Cacao Cocoa Nibs, 72 Per Cent Cacao Chilli, and Cranberry & Almond.
Price: RM59
For more information, visit this website.
14. Entier Kombu Butter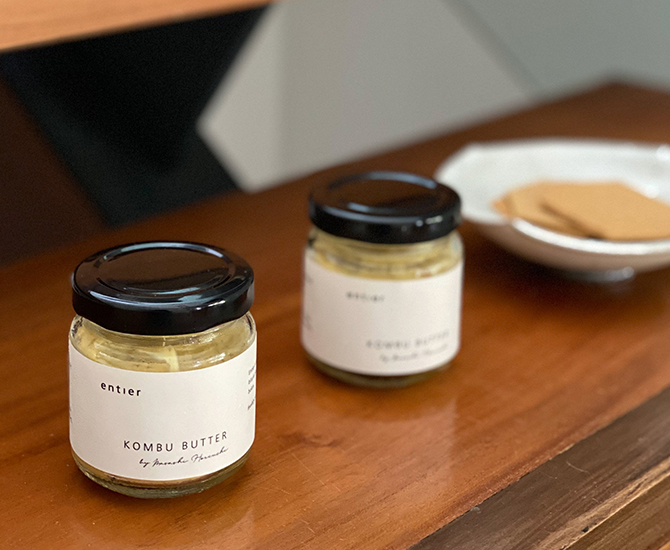 Sold in three pieces per package, there is no better gift this festive season than the famed Entier Kombu Butter in a jar. Key ingredients are butter, salted kombu, and truffle oil.
Price: RM54 (for three)
For more information, visit this website.
15. Timah Double Peated Blended Whisky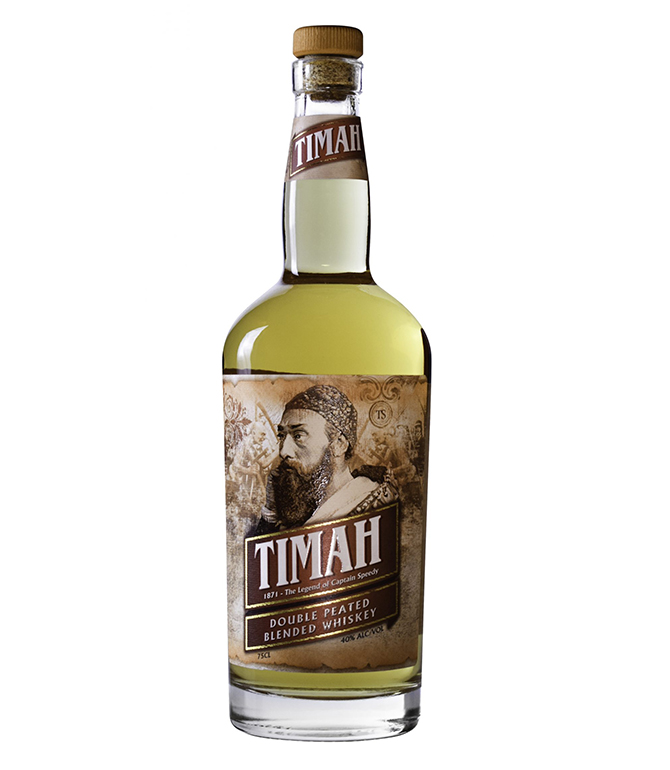 This Malaysian whisky rose in popularity when it was awarded Silver winner in the San Francisco World Spirit Award this year. Imbued with a gentle tropical fruit peatiness, you'll notice a faintly floral flavour in the beginning before breezy, smooth finish.
Price: RM240
For more information, visit this website.
16. The St. Regis Kuala Lumpur Limited Edition Festive Trunks
Each trunk—inspired by the Astor's love for travel—is made using finely crafted faux leather embellished with rose gold brass locks, studs, and features the iconic St. Regis crest. In the trunk, you'll find homemade goodies such as Dark Chocolate Christmas Tree filled with Homemade Chocolate Pralines; Signature Teh Tarik Valrhona Chocolate Bar; Signature Calamansi Valrhona Chocolate Bar; Box of Christmas Sugar Cookies; Box of Gingerbread Cookies; Jars of Homemade Spreads: 35 Per Cent Valrhona Milk Gianduja Chocolate, Wild Raspberry Jam and Peanut Butter; Gingerbread House; Homemade Christmas Stöllen; Jar of Chicken, Foie Gras, and Black Truffle Rillettes; as well as Jar of Traditional Christmas Stuffing.
Price: RM618+ for Classic Trunk and RM980+ for Luxury Trunk (with a bottle of Delamotte Champagne)
For more information, call 012 280 1303 or email [email protected]
17. Halcyon Days Christmas Collection 2020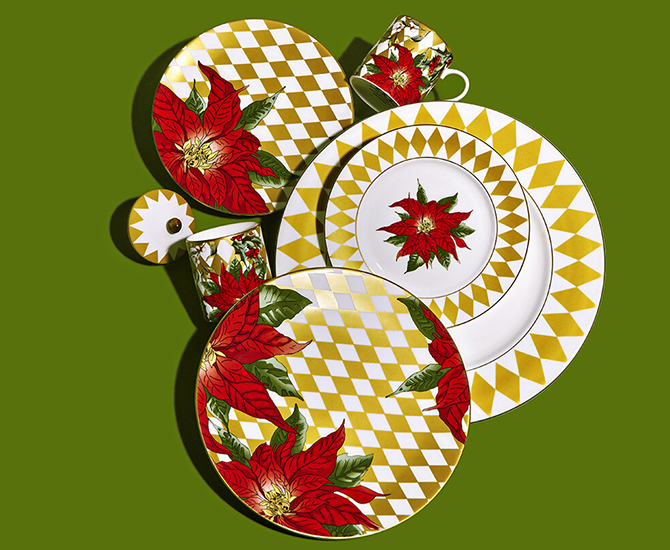 The Parterre Poinsettia—described as the showstopper for Christmas 2020—is a collection featuring the renaissance-inspired symmetrical Parterre design with poinsettia and mistletoe. Perfect for an exquisite festive entertaining and gifting collection, the collection is available in black or gold. Each piece of the English fine bone china has been crafted by hand in the brand's Stoke-on-Trent factory.
For more information, visit this website.
18. Hennessy Very Special Cocktail Shaker Set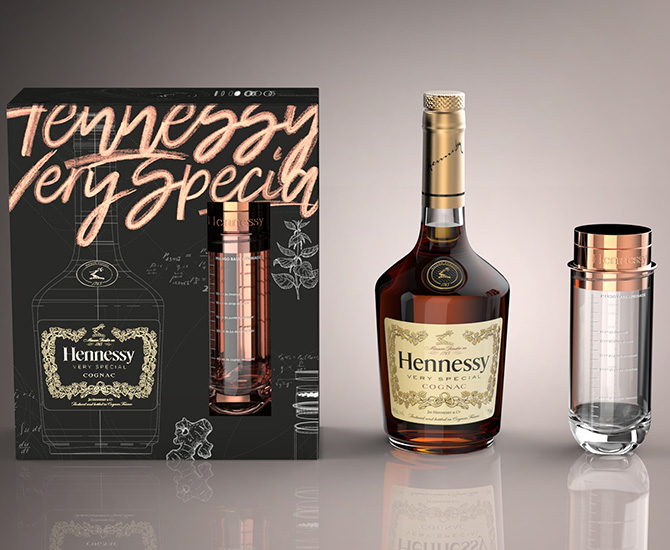 Since 2020 is the year everyone found more time to hone new skills and spend time at home, what better gift for those who enjoy cocktails than the Hennessy Very Special (V.S) Cocktail Shaker Set? As the Hennessy V.S is a versatile, vibrant and expressive cognac, it's great on its own as well as in a cocktail! Mix it up with any ingredients you can find at home, be it herbs, fruits or even coffee beans—drinking it "wrong" is still right, in this case. But for the wary, fret not, as the gift pack, which consists of a 700ml Hennessy V.S bottle and a 70cl shaker, also comes with a cocktail recipe to start off with.
Price: RM259
For more Christmas stories, click here.
| | |
| --- | --- |
| SHARE THE STORY | |
| Explore More | |