Every Chinese New Year, it is customary for the Chinese to visit relatives and friends—a tradition called 'bai nian'. Usually, the younger generation would visit their elders bearing gifts and well wishes of good health and prosperity, while receiving red packets in return (for those who are single).
With the green light on reunion meals and house visitations this upcoming Year of the Tiger, it's high time to start buying and sending gifts to share the message of abundance this season. To help you along, we've curated a catalogue of festive gifts and hampers to spread joy, prosperity, and good fortune.
Oh Cha Matcha X Lo Hong Ka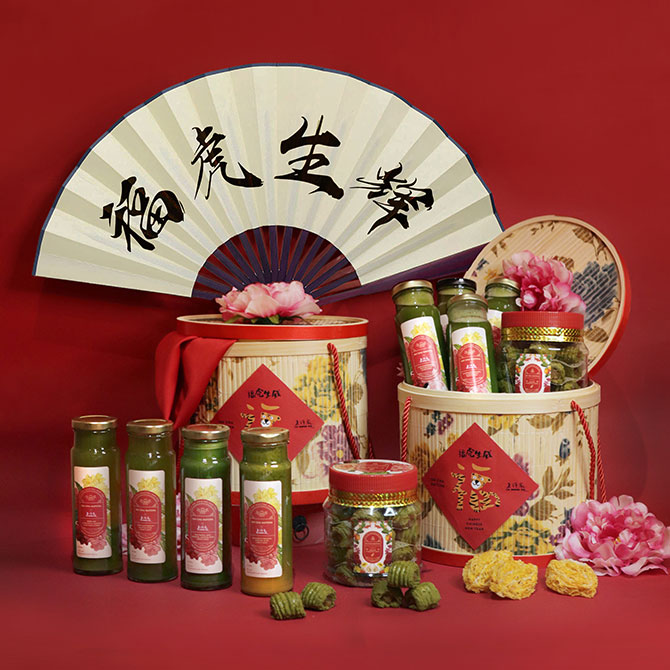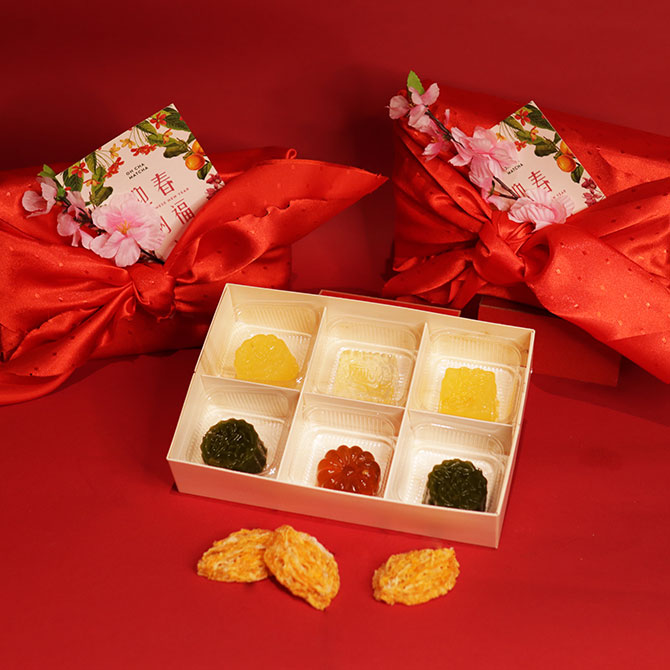 Oh Cha Matcha has teamed up with Lo Hong Ka to present a limited edition CNY collection that brings together the best products from the two health food powerhouses. Gift your loved ones the gift of good health with the Oh Cha Matcha x Lo Hong Ka Prosperity Basket, boasting the finest Gold Bird's Nest and Uji Matcha from Japan, along with a jar of pineapple matcha tarts, four bottled matcha flavoured drinks, and a greeting card in a reusable bamboo basket. Also available for the first time is the Bird's Nest Konnyaku Jelly, with six assorted flavours packaged in a beautifully wrapped gifting box.  All beverages and Konnyaku Jelly are sugar-free and dairy-free, sweetened with natural plant-based sweetener, or a zero-calorie gift that's also diabetic-friendly!
Glenfiddich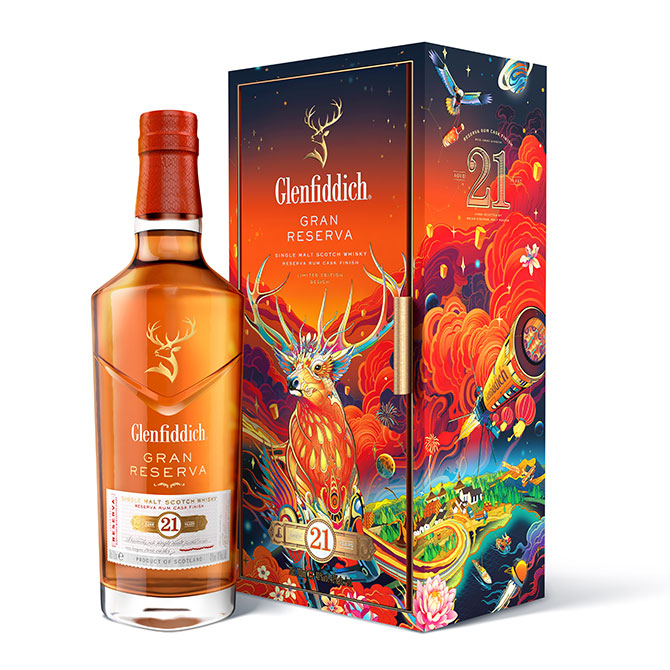 Glenfiddich is celebrating the season with the release of the final edition of the RIon Wang-designed series trilogy of Chinese New Year gift packs. The 2022 limited edition bottle is punctuated by the iconic Stag, encapsulating sentiments of wealth, prosperity, and longevity for this hopeful time of year. The celestial-themed design is available with the Glenfiddich Reserva Rum Cask 21 Year Old and the 12, 15 and 18 Year Old Malt Whisky, arriving in colourful whisky pack designs that pay homage to the corresponding colours on the malt labels. The 2022 Glenfiddich limited-edition gift packs are available at luxury whisky retail outlets and premium establishments.
Hennessy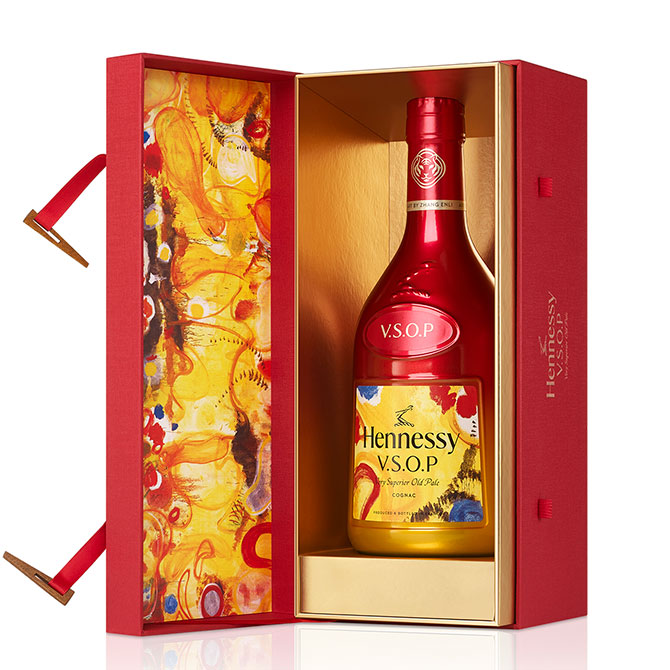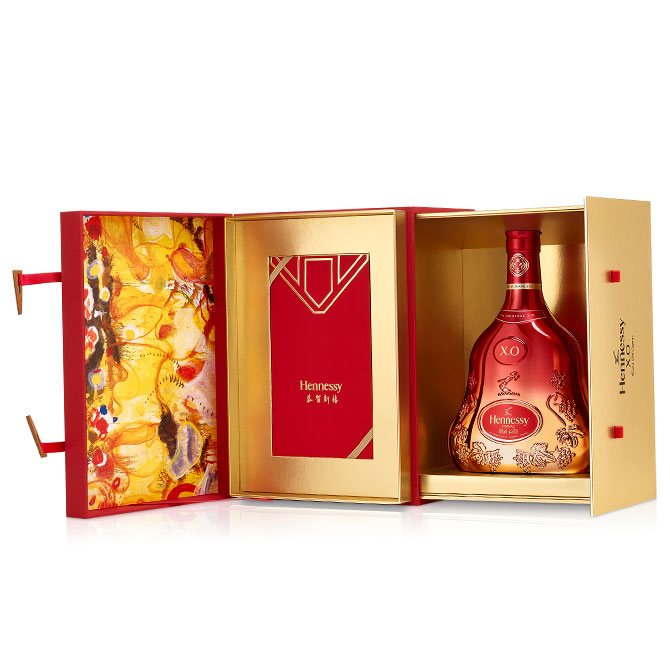 In anticipation of the Year of the Tiger, Maison Hennessy has worked with internationally renowned artist Zhang Enli to create an artwork representing renewed energy and vitality for the year ahead. His original artwork expresses the regal nature of Hennessy's blends through classical Chinese brush painting techniques with bold, dynamic lines and vibrant colours. This abstract masterpiece adorns two limited-edition bottles specially unveiled for the season—the Hennessy XO and V.S.O.P blends.
Royce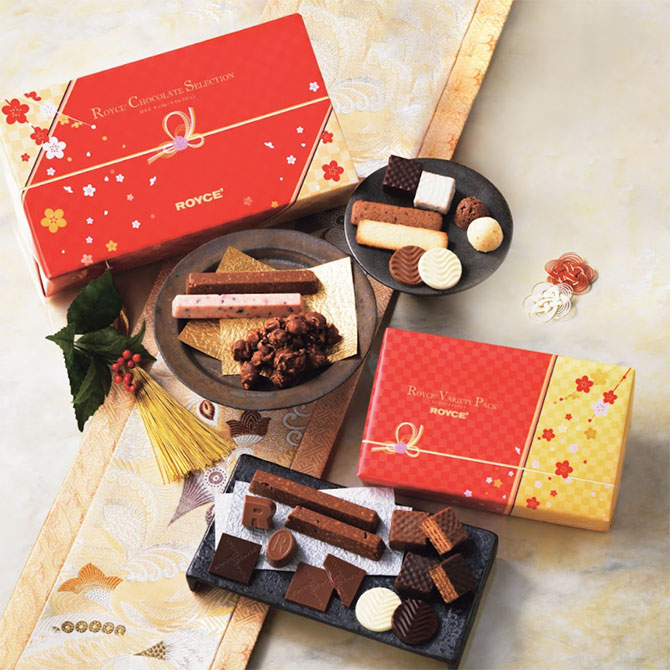 For those among your friends, relatives, and colleagues who are chocolate lovers, Royce's Chinese New Year collection promises to delight. The CNY Chocolate Selection and CNY Variety Pack are ideal for sharing with bigger groups, each comprising an assortment of the brand's beloved chocolates and treats, in addition to limited-edition flavours. Both arrive in auspicious red and gold boxes, representing good luck, prosperity and wealth for the coming year.
Unbox by Huff and Puff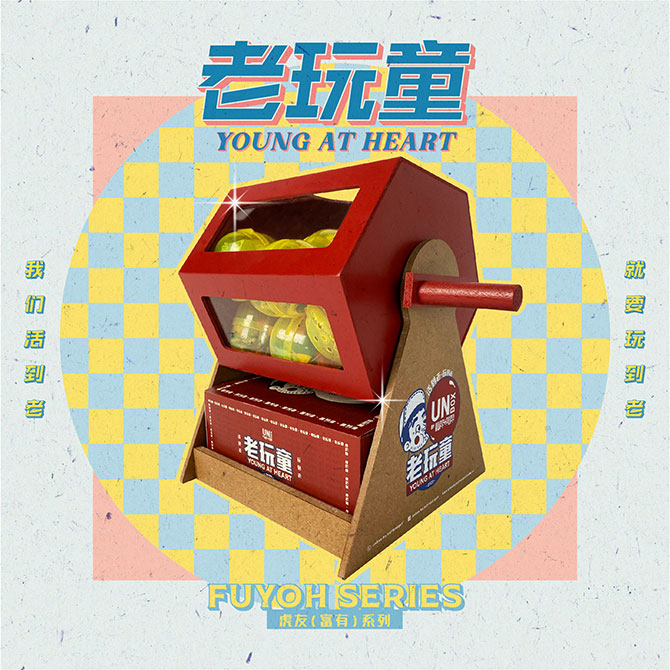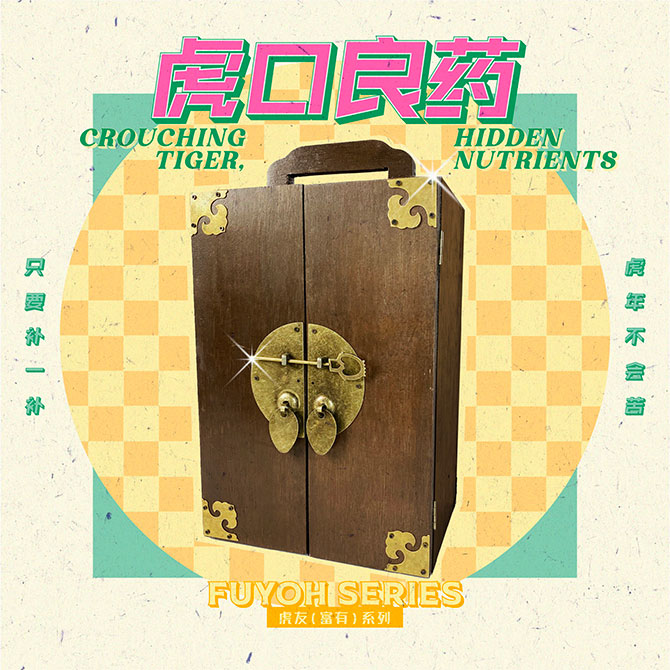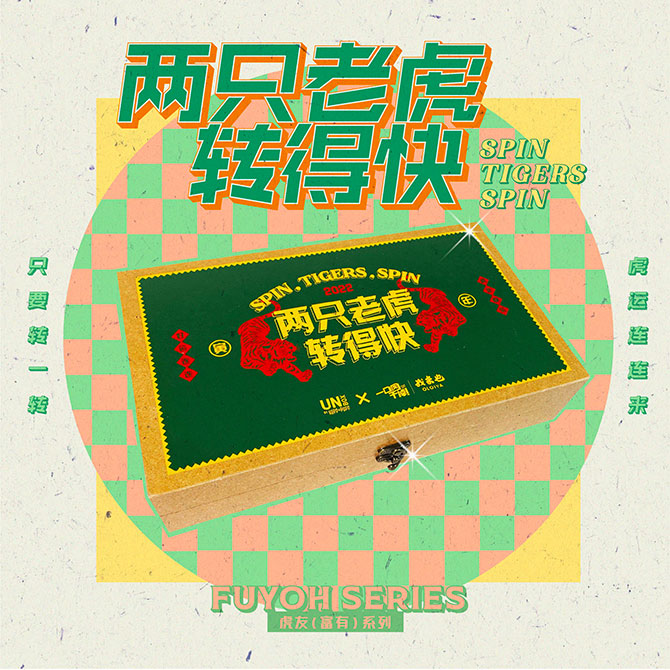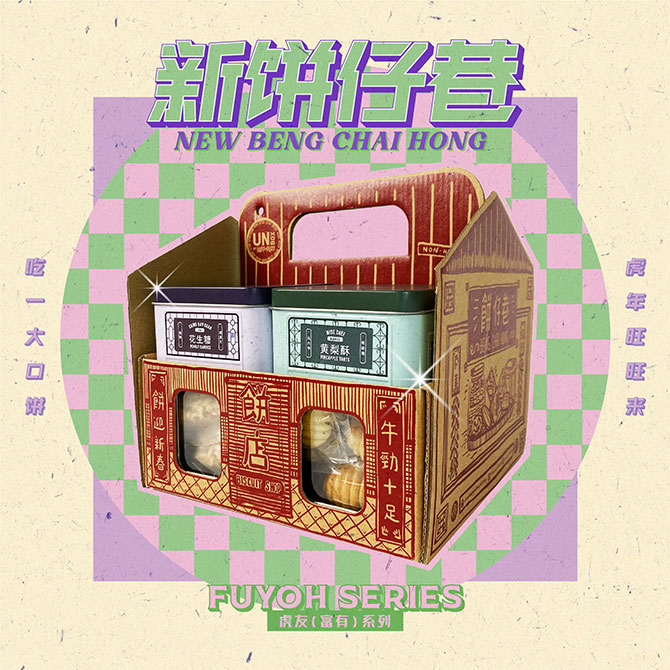 If you're looking for a gift that will stand out from the rest, check out Unbox by Huff and Puff's Chinese New Year collection. There are four curated gifts to choose from for young to old, each housed in a unique gift box or set which can be repurposed for the home. The Young At Heart set comes in the shape of a Bingo Lotto game set filled with old school snacks; the Crouching Tiger, Hidden Nutrients set features a wooden cabinet stocked with nutritious ingredients; the Spin Tigers Spin set boasts 50 'bak kwa' pieces along with a fun spin-the-wheel game to play as you eat; and the Beng Chai Hong set is back by popular demand to offer delicious baked confectionaries from two renowned bakeries located in Ipoh and Malacca.
Johnnie Walker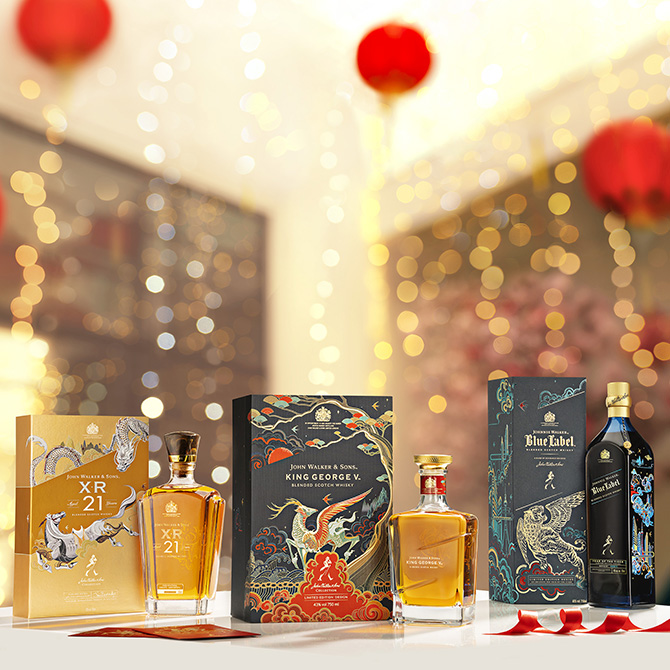 Johnnie Walker has partnered with Chinese artist Shan Jiang to introduce limited edition Chinese New Year designs across its ultra-deluxe range of whiskies to toast to the auspicious year ahead. The range includes the Johnnie Walker Blue Label, John Walker & Sons XR21 and John Walker & Sons King George V. Johnnie Walker, each featuring an illustration of a majestic creature inspired by Chinese mythology on the packaging design—perfect for gifting whisky collectors and connoisseurs alike!
The Karls Group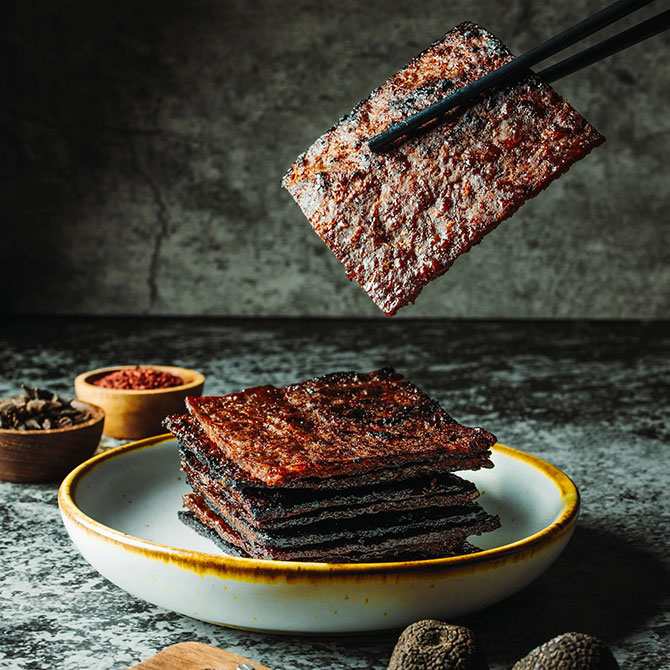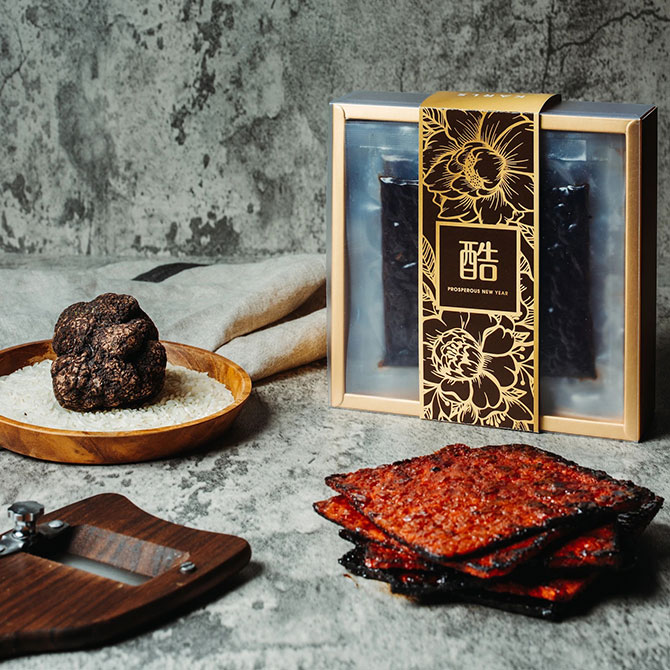 Bak kwa is synonymous with Chinese New Year and no home celebrating the festivity is complete without it. Instead of the usual pork variety, however, The Karls Group—the team behind Beta and Skillet at 163—is offering a different kind of bak kwa for more to enjoy. There are four flavours to choose from, including Chicken Bak Kwa, Truffle Chicken Bak Kwa, Truffle Wagyu Bak Kwa, and Artisan Truffle Bak Kwa (limited quantities). The flavours are available in a box of 10 pieces, with optional add-on of wine or champagne.
Nespresso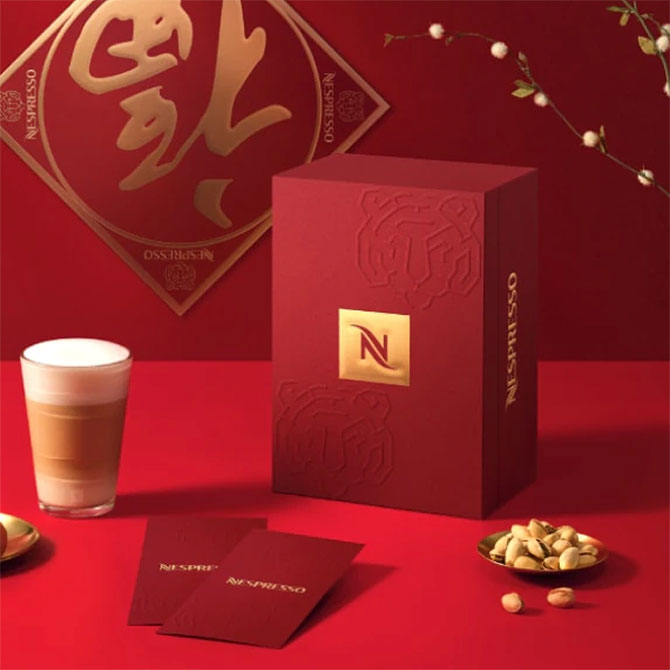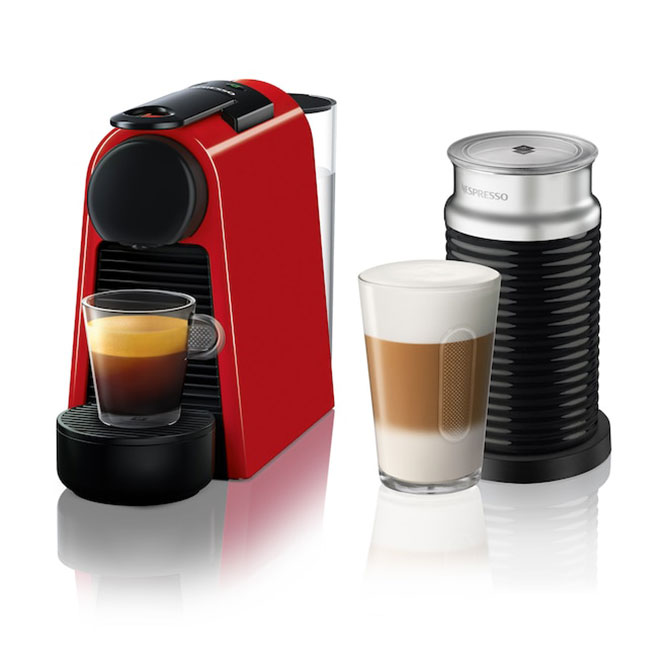 As for your coffee-loving friends and relatives, check out Nespresso's meticulously designed tiger-printed Chinese New Year Gift Box, which comes with a set of angpaos (red packet) and an auspicious door sticker to symbolise good luck and prosperity. It also houses 10 sleeves of Nespresso premium coffee for everyone to enjoy together during your 'bai nian' visitations, including Nespresso's World Explorations range. Complete your gift with the Nespresso Essenza Mini Bundle, so they can continue creating meaningful coffee moments throughout the year.
Patchi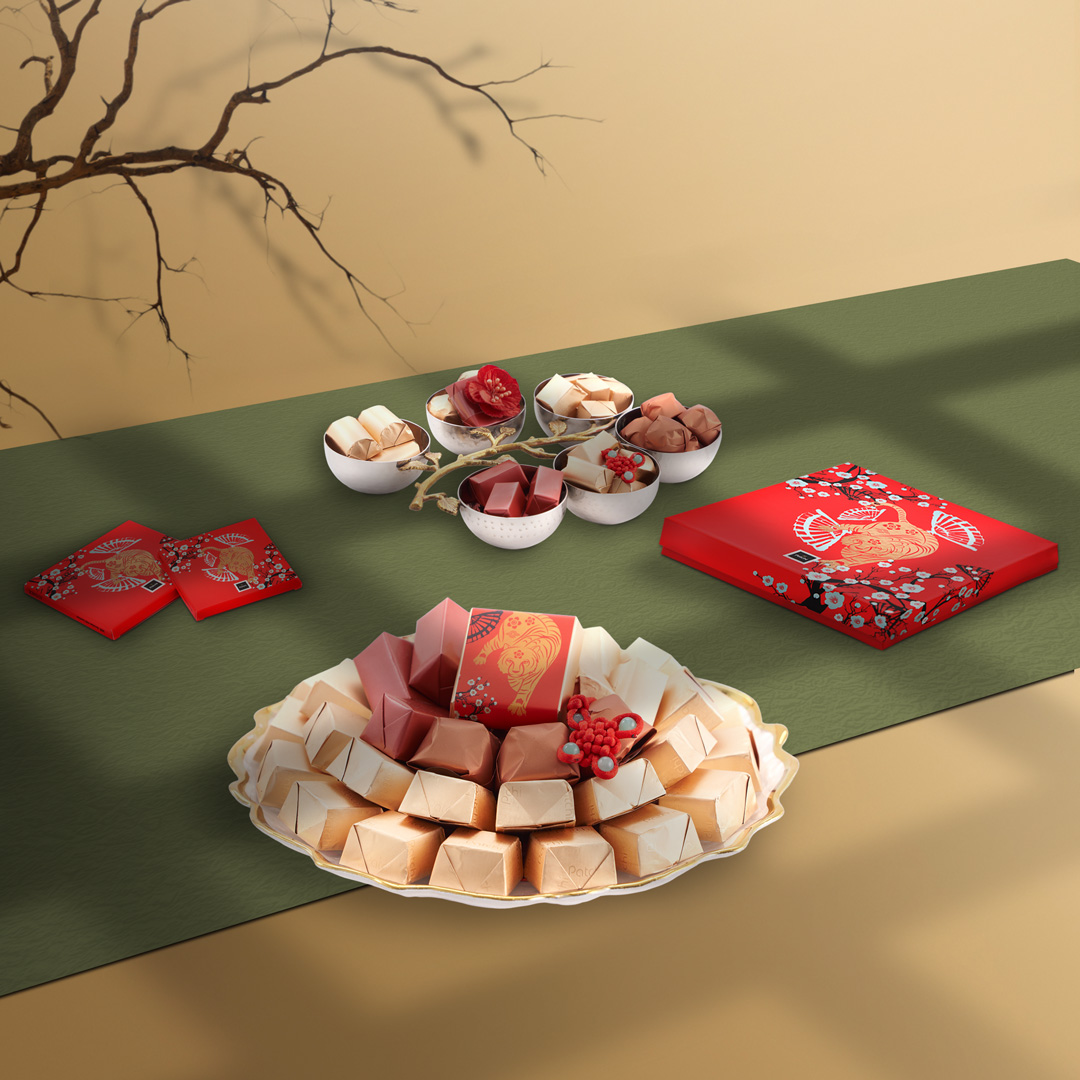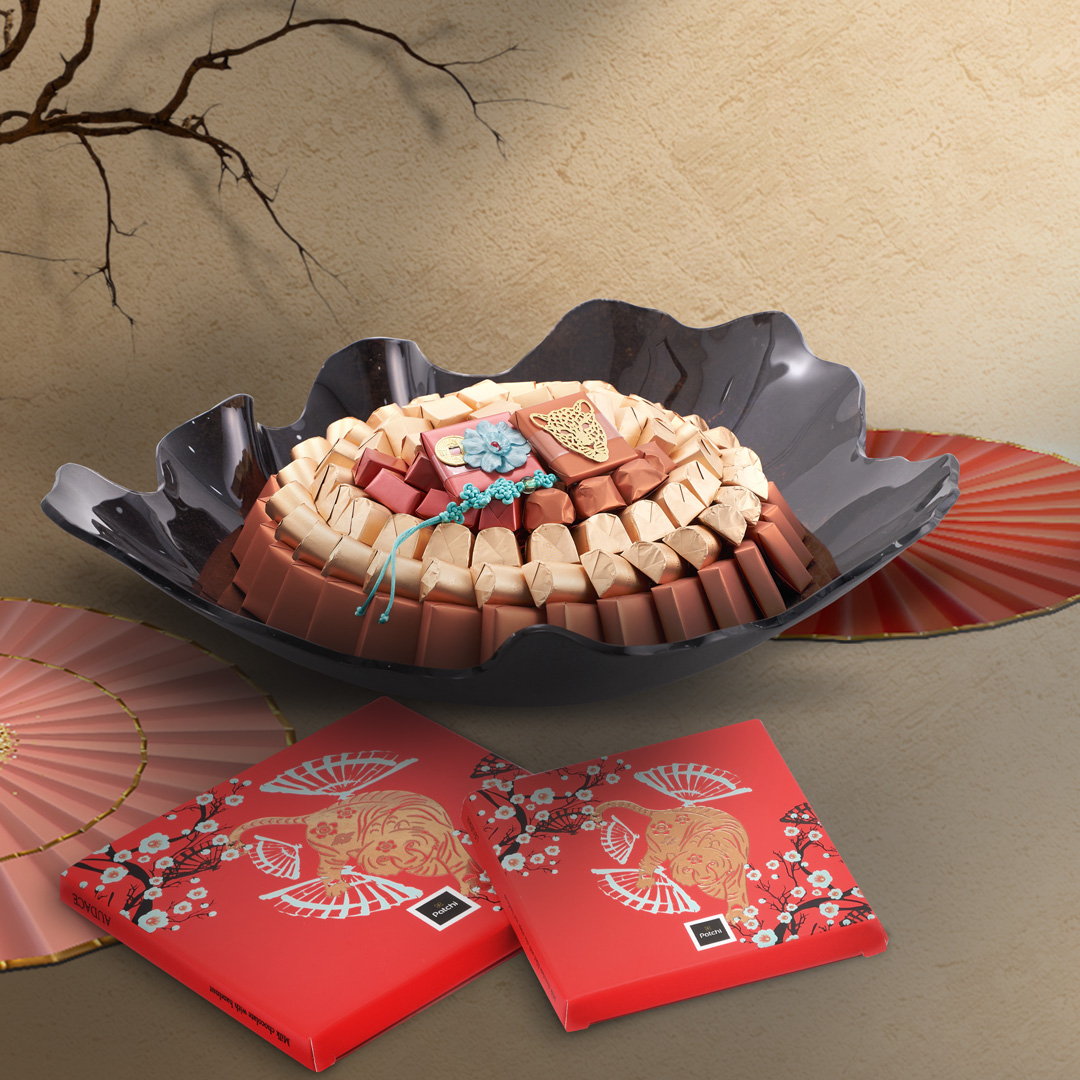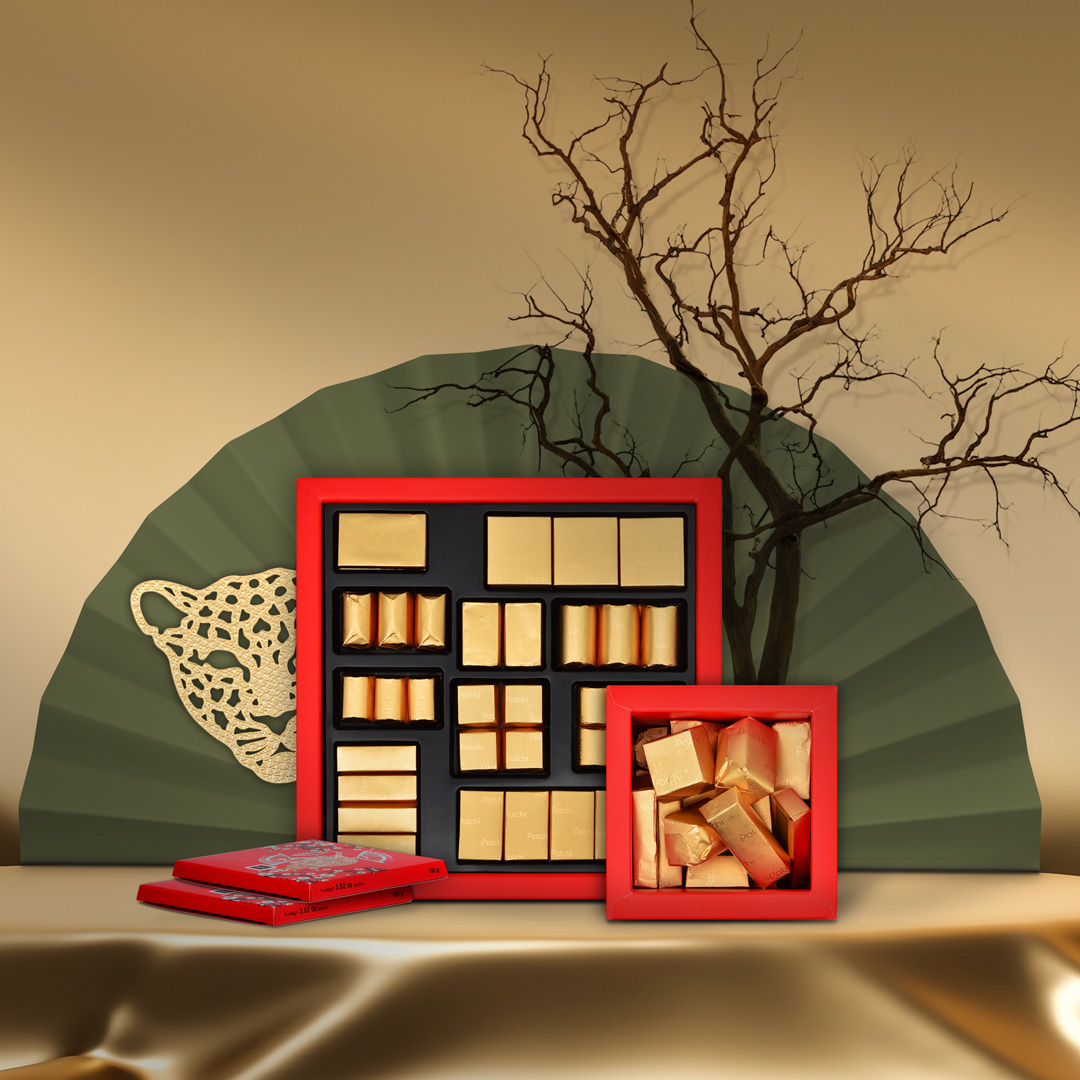 Patchi has unveiled its Chinese New Year 2022 collection that promises to please those who appreciate not just premium chocolates, but also the fine ornaments that hold them. Think leather boxes or wooden chests filled with an assortment of treats, as well as silver trays, glass centrepieces, and silver jardinières brimming with gold-wrapped chocolate pieces. To mark the occasion, there are also festive red boxes decorated with an illustrative tiger.
Shop the collection from Patchi boutiques at Bangsar Shopping Centre, Pavilion, KLCC, and 1 Utama. For corporate orders, call +6017 366 8683.
Remy Martin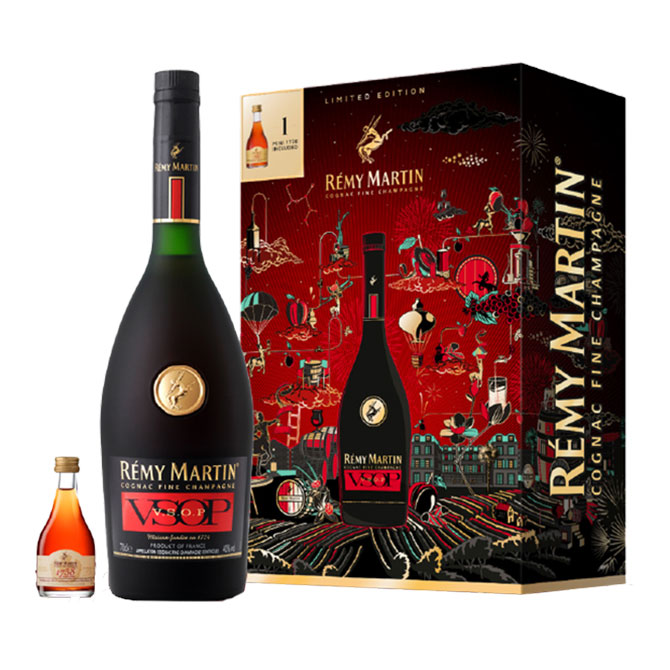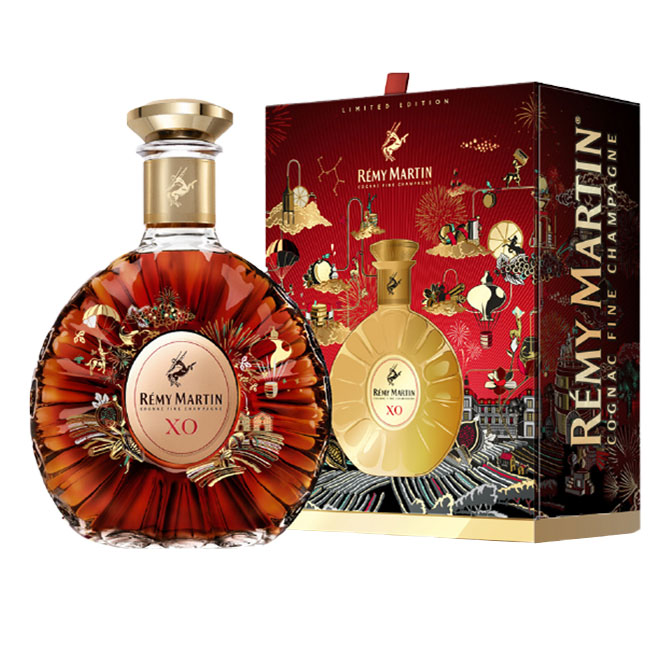 Remy Martin's limited-edition 2022 bottles deserve a special place on your gifting list for those who give out bigger red packets. Take your pick from the signature Remy Martin VSOP, Remy Martin Club, and Remy Martin XO Red, all three of which are packaged in specially designed coffrets that celebrate the odyssey of the centaur—the Maison's emblem of strength, courage, creativity, and wisdom.
Discover which bottle is best for different personalities and preferences here.
TWG Tea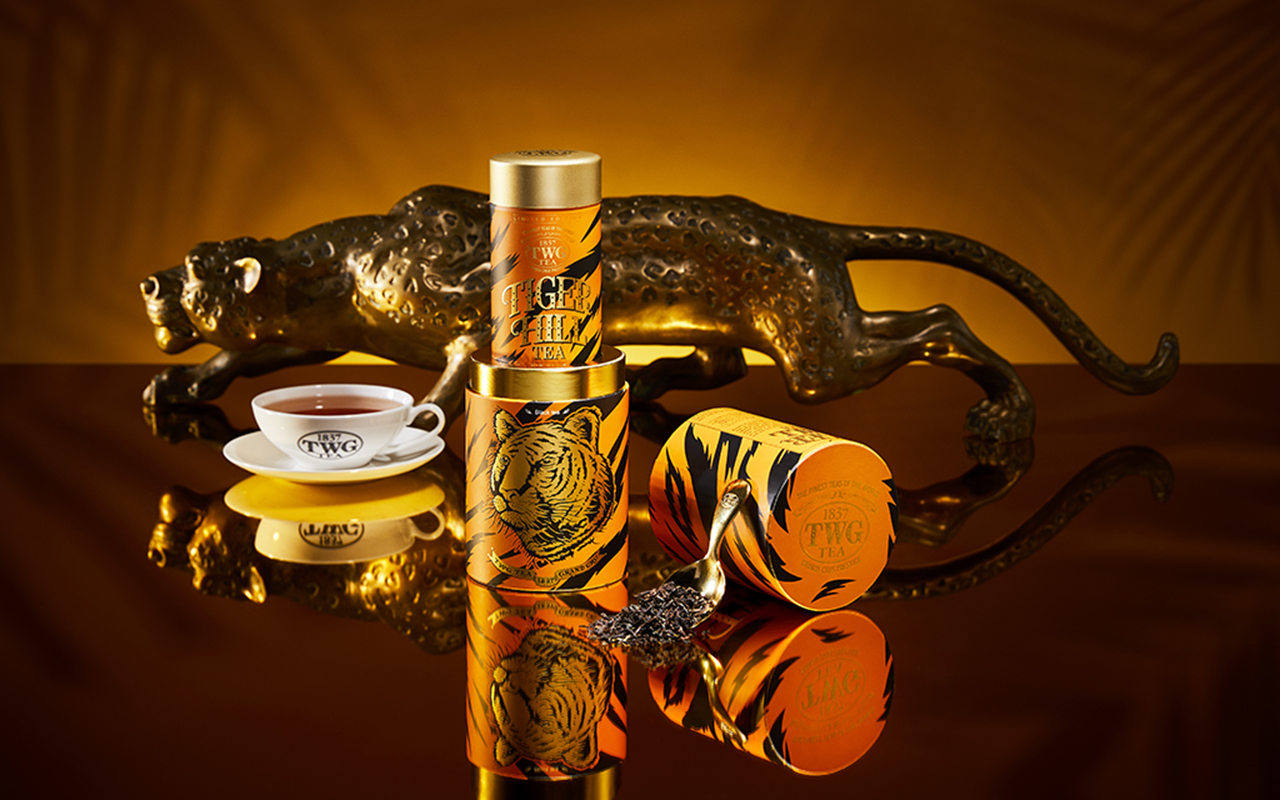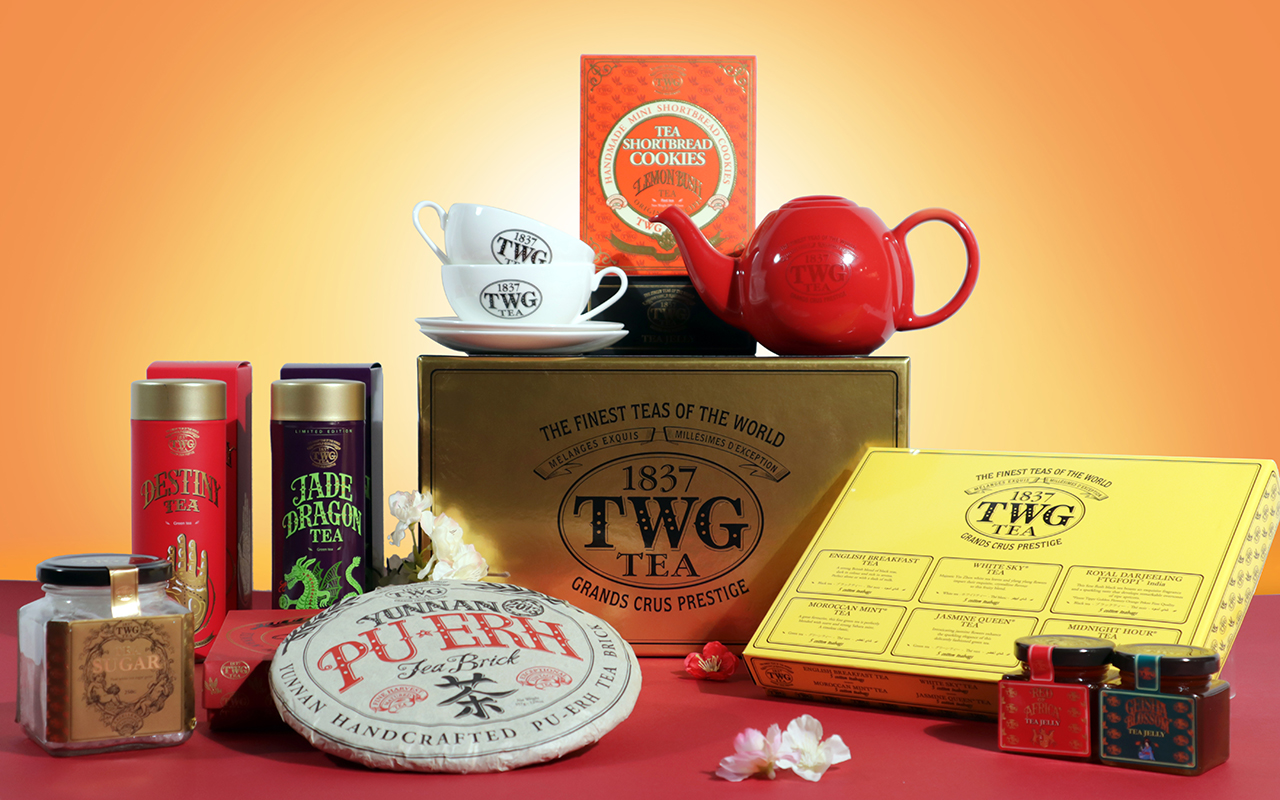 Chinese culture's iconic beverage takes on an elegant and fashionable persona with the Festive Gift Hampers from TWG Tea. For a strong start to the Lunar New Year, Tiger Hill Tea is a majestic, limited-edition blend of black teas and Darjeeling first flush teas from the celebrated Himalayan mountains. Rich and aromatic with fruity undertones, the hints of cocoa and sweet vanilla bean develop into lingering notes of jungle berries on the palate. More traditional is the Yunnan Pu-Erh Tea Brick, which comes packaged in a luxurious matte red and gold gift box. For the most experienced connoisseurs, you can't go wrong with the Grand Find Harvest Teas—a curation of memorable and influential single-estate harvest teas.
These teas and Festive Gift Hampers are available for purchase at TWG Tea Salon & Boutiques.
Godiva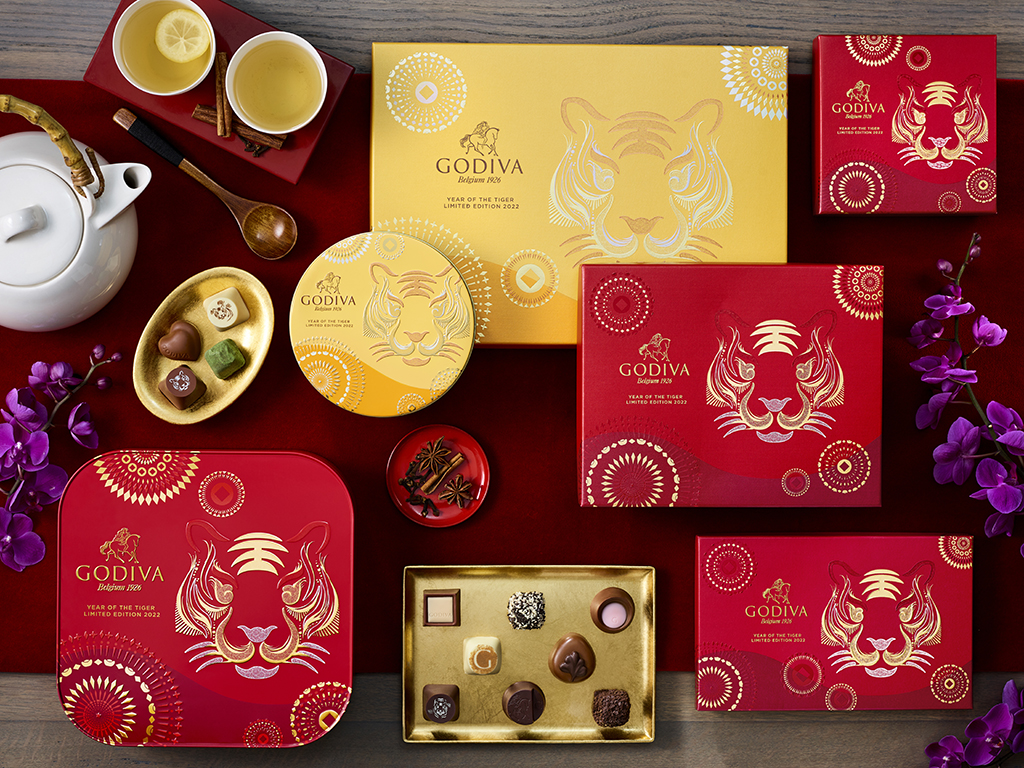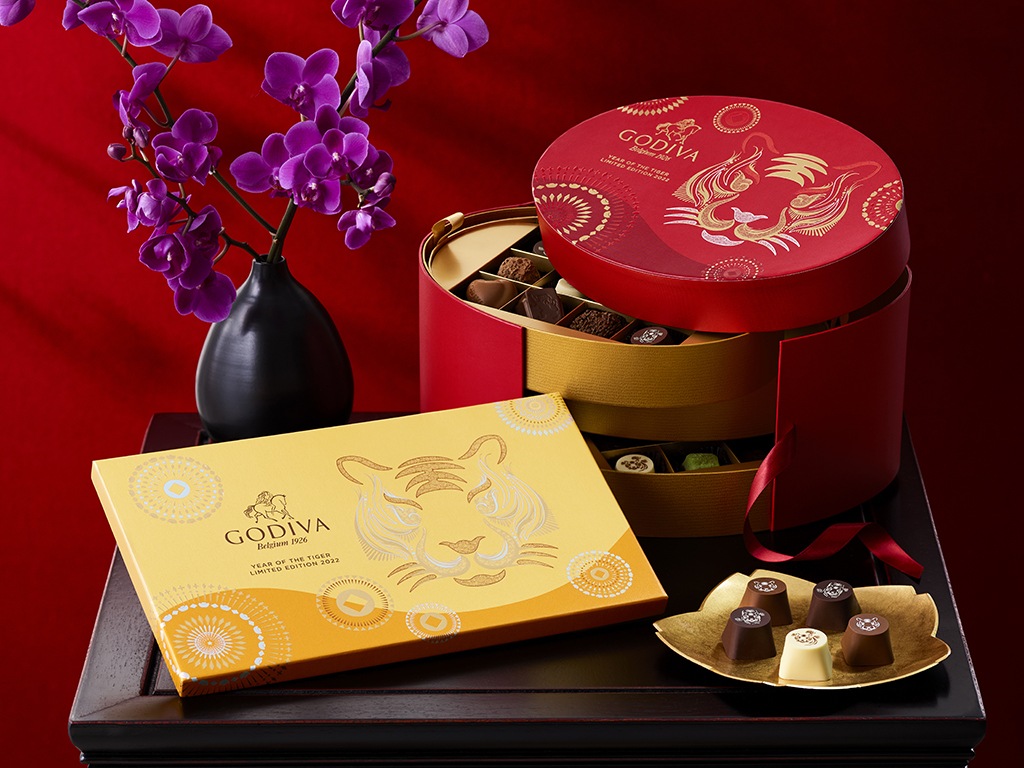 Godiva's 2022 Limited Edition Lunar New Year chocolate collection presents a range of Lucky Red Gift Boxes and Gold Fortune Gift Boxes, each symbolising luck and prosperity. Purists will appreciate the 15-piece or 28-piece Chinese New Year 2022 Carré Gift Box, while the 22-piece Chinese New Year 2022 Gift Box is perfect for those seeking to impress with a variety of chocolates. There's also the nine-piece Chinese New Year 2022 Gift Box, where each chocolate piece is marked with a magnificent tiger, as well as Festive Gift Hampers.
The Godiva Lunar New Year collection is now available for purchase in Godiva boutiques.
Penfolds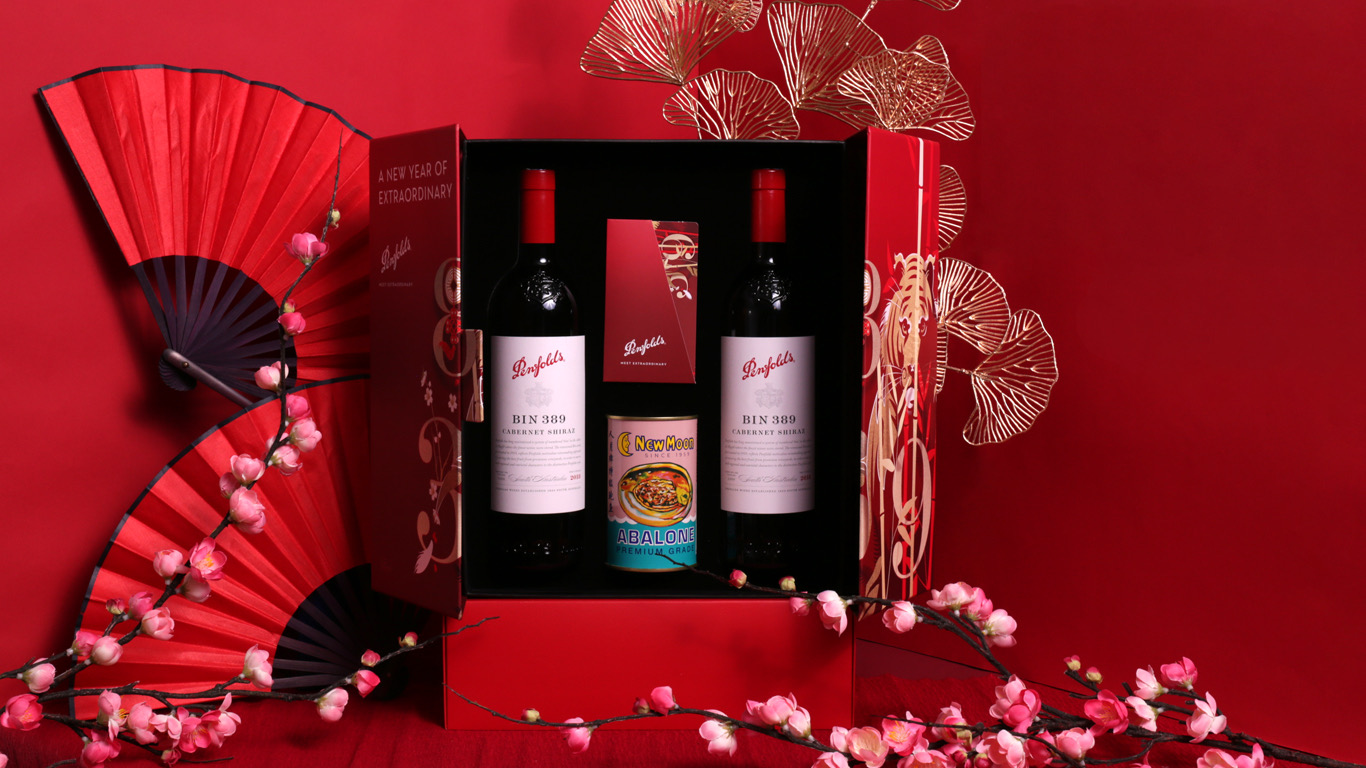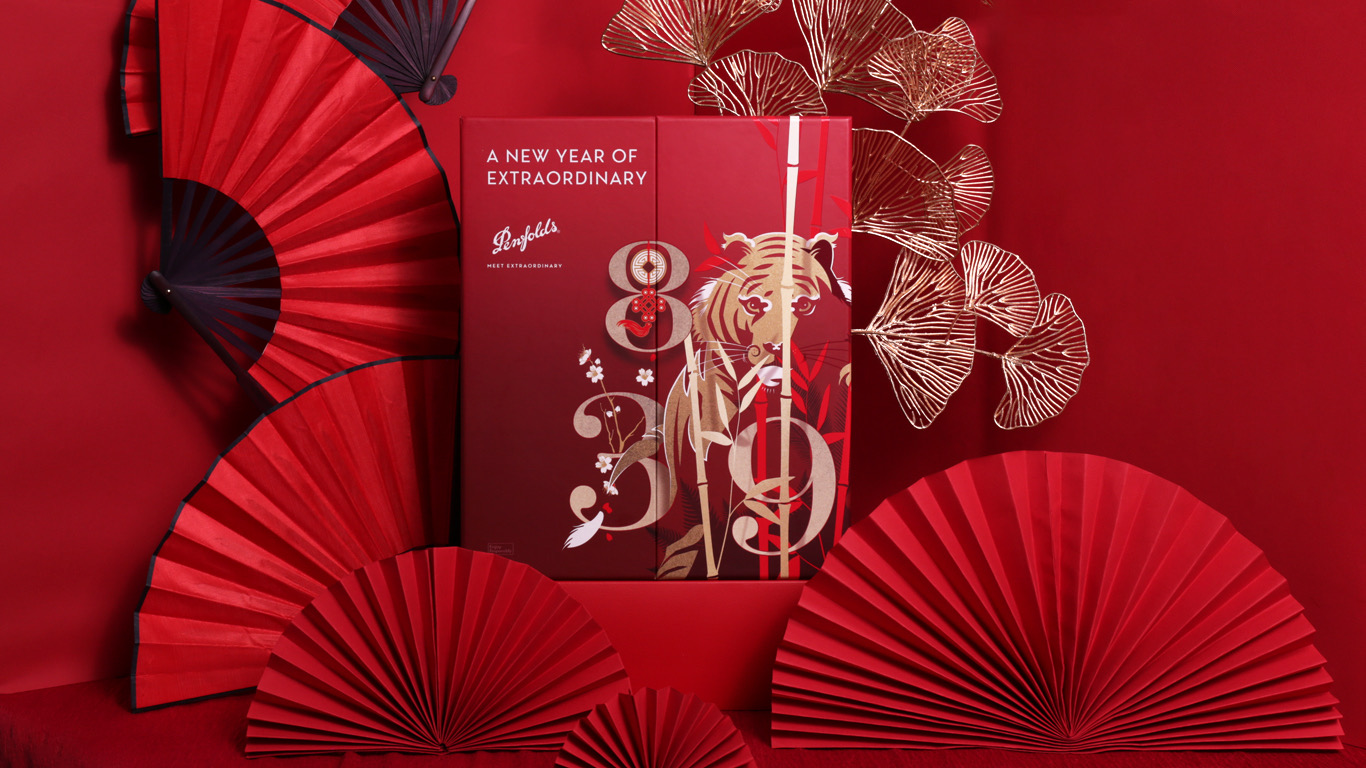 The 2018 vintage of Penfolds' Bin 389 Cabernet Shiraz is fresh and full-bodied straight out of the bottle. With a great balance of fruit and oak, its polished and refined flavour profile is a match for the opulence of Chinese New Year. Consisting of two bottles of Bin 389 and abalone, an auspicious must-have at reunion meals, Penfolds' Chinese New Year gift pack mixes tradition with pleasure.
Available to purchase from most gourmet grocers and Chinese medical halls.
Note: This article will be updated with more gifts and hampers from time to time. Bookmark this page for more finds!
For more Chinese New Year stories, click here.
| | |
| --- | --- |
| SHARE THE STORY | |
| Explore More | |