It's that time of the year again. Love should be celebrated every day but there's no harm in making it a little more special every once in a while. When it comes to gifting, however, some people are easy to shop for. Others, not so much. Remember: It's the thought that counts. Curated gift boxes are pretty popular nowadays. The packaging is pretty, there's thought put into the curation and yes, it also means there are several gifts in one. If you're new to it, don't worry as we'll help you this time.
First, choose a theme. For this occasion, the theme is, of course, Valentine's Day. Think hearts, flowers, pink. Some people might prefer a different colour scheme but we'll go with the traditional route for this. It'd be a lie to say that women don't love jewellery so we've picked out two beautiful pieces from Pandora's Explosion of Love collection: a Floating Heart Locket and a Magenta Heart Petite Charm to match.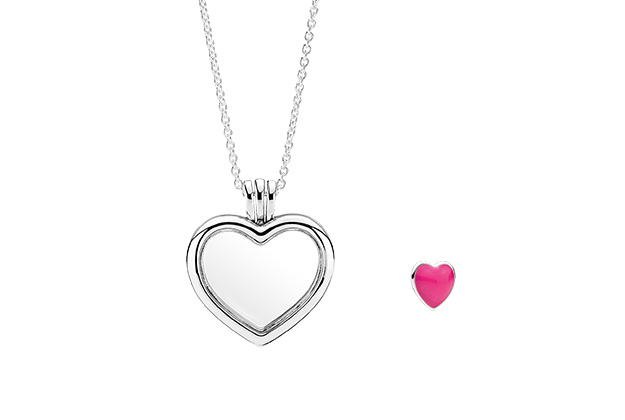 Andy Warhol once said, "One's company, two's a crowd, and three's a party," so don't stop at just two items. The next touch should be something romantic. Hence, a fragrance would do nicely. The Jimmy Choo Illicit Flower is like a love message. Punchy and provocative with an underlying sweetness, it represents a woman who is strong, sexy and a force to be reckoned with. As a fragrance, it offers an entirely unique olfactory experience—edgy enough to wear with leather yet elegant enough to spritz on silk. On the nose, it opens with juicy apricot, zesty mandarin and fresh freesia; followed by a heart of rose, grapefruit flower and jasmine before it settles down to a blend of second-skin musky and sandalwood notes.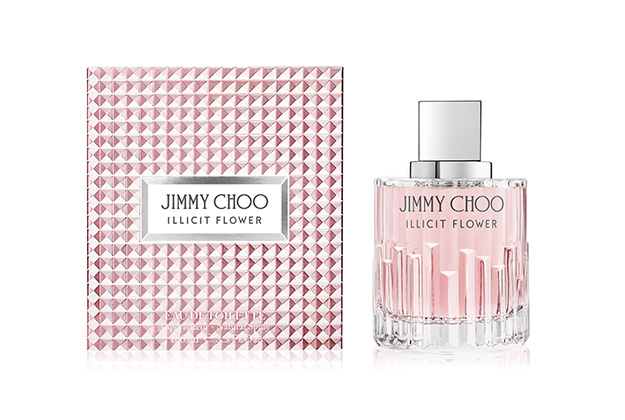 Last, but not least, packaging. Rather than a bouquet of flowers, opt for a box of flowers where you can easily place the gifts among the blooms. dearjflower does a pretty good job of it (as you can see above). And voilà: A gorgeous Valentine's Day gift. And one which you can win from us.
5 lucky readers will each receive* our special Valentine's Day gift set comprising of:
1 x Jimmy Choo Illicit Flower EDT 100ml
1 x Pandora Floating Heart Locket
1 x Pandora Magenta Heart Petite Charm
1 x Flower box from dearjflower
*The flower box and gifts will be delivered to the addresses provided by the winners.
Here's what you have to do:
1. Like our Buro 24/7 Malaysia Facebook page (if you haven't already!)
2. Like the giveaway post on Facebook
3. Share the giveaway post on Facebook with the hashtag #BuroGiveaway and tag two friends (be sure your share settings are on "Public")
4. Provide us with your contact details in the form below and answer two simple questions.
Psst… You can find the answers on this page and in this story.
The giveaway runs from today till 9 February 2018. Winners will be announced on 10 February 2018 on this page. By joining this giveaway, you will be automatically subscribed to our Buro 24/7 Malaysia e-newsletter. Other terms and conditions apply*.*.
*Terms & Conditions:
1. This giveaway ends 11:59pm, GMT+8, 9 February 2018. The winner(s) will be announced on 10 February 2018.
2. This giveaway is organised by Buro 24/7 Malaysia (hereinafter referred to as the 'Organiser').
3. The prizes for this giveaway are neither exchangeable for cash nor transferable.
4. All persons ('Participants') taking part in this giveaway agree that these rules shall be binding on them, and that the entries in this giveaway, including their name and likeness, may be used without restriction in any future publicity material by the Organiser.
5. The Organiser reserves the right to amend these rules or terminate the giveaway at any time at its sole and absolute discretion. All decisions made by the Organiser under these rules shall be final and no discussion or correspondence will be entertained. The Organiser may, but is not required to, justify any decisions relating to this giveaway.
6. The Participant acknowledges that the interest and good reputation of the Organiser is of paramount importance. The Organiser reserves the right to disqualify a Participant from the giveaway, or to withdraw the prize if it is believed the Participant is in breach of its obligations under the rules. The Participants shall not by act or omission, directly or indirectly bring the Organiser into disrepute.
7. All entries are sent at the risk of the Participants and in the event that there are technical difficulties experienced arising out of the internet or from any associated equipment or internet security is compromised, the Organiser may at its sole and absolute discretion disqualify the entire entry and shall not accept any liability doing so.
8. Giveaway entries may only be submitted via the stated medium of communication.
9. This giveaway is open to anyone above 18 years old.
10. Each entry must be completed in full. The Organiser reserves the right to disqualify any incomplete entries in its sole and absolute discretion.
11. Incomplete entries will be deemed void.
12. Winners will be notified by email.
13. Uses of 'aliases' shall be considered a form of deception and are prohibited.
14. The winner must produce their original IC / passport with legible IC / passport number in order to claim the prize. The winner may also be required to produce additional original proof of identity at the discretion of the Organiser.
15. All Prizes are accepted entirely at the risk of the winner, and the Organiser excludes all warranties in connection with the prize to the extent permitted by law.
16. All Participants release from, and indemnify the Organiser, its agencies, sponsors and representatives against, all liability, cost, loss or expense arising out of acceptance of any prize or participation in the giveaway including (but not limited to) personal injury and damage to property and whether direct or consequential, foreseeable, due to some negligent act or omission or otherwise.
17. All personal particulars furnished are meant for identification purposes and will not be sold or given to any third parties. In the case of giveaways, our partners may wish to offer you services which require your personal particulars. These specific requests will be expressly stated within relevant giveaways, with a choice to opt out.
18. Inability to contact the winner(s) within one month of notification will result in disqualification and selection of an alternate winner(s).
19. Prizes not claimed within one month of notification email will result in forfeiture.
20. Prize is final; no cash equivalent or alternative prize will be given. Prize is non-transferable, non-exchangeable and strictly not for resale. If the winner is found to be selling the prize(s), the Organiser reserves the right to demand for the return of the prize.
| | |
| --- | --- |
| SHARE THE STORY | |
| Explore More | |