BURO is turning six and we're celebrating this milestone with a treat for our readers who have supported us along the way! In case you missed out on the first week of our giveaway, we're back with another round of prizes to sign off 2021 on a merry note.
This week, we've collaborated with five well-loved brands to bring you an assortment of tech gadgets, beauty products, and healthcare kits. You could be one of 14 lucky winners to win prizes from Dyson, Sonos, and more. Check out what's up for grabs and enter the giveaway below:
Sonos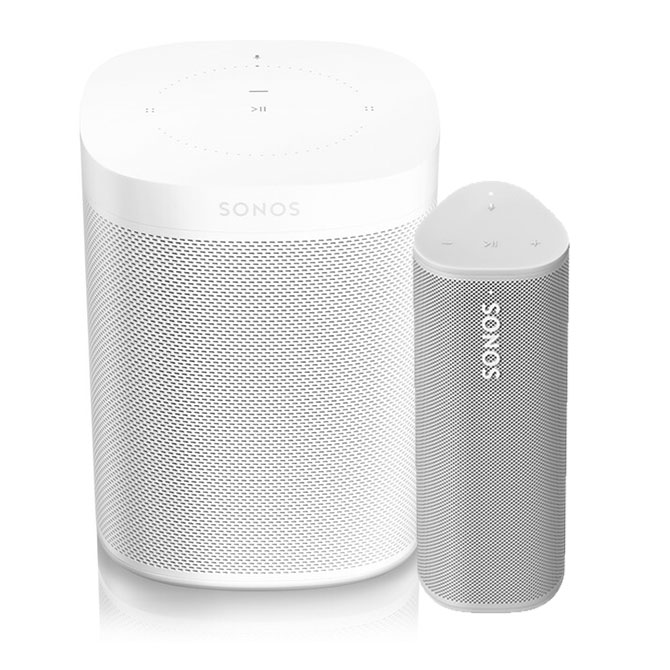 Prizes available: Sonos One (RM1,299) and Sonos Roam (RM1,199)
Touted as a leader in home audio ecosystems, Sonos boasts a range of premium quality speakers made for discerning melophiles. If you're looking for a small yet dynamic home speaker, look no further than the Sonos One. Despite its compact design, the speaker produces rich, room-filling audio and can also be paired with another Sonos One for stereo separation and more detailed sound. Plus, it's humidity-proof, so you can even use it in your bathroom!
On the other hand, the Sonos Roam is designed to deliver powerful, adaptable sound for those who are always on-the-go. The ultra-portable smart speaker features an elegant tactile triangular design that is both dust proof and waterproof with an IP67 rating, offering up to 10 hours of continuous playback on a single charge. It also supports simultaneous Bluetooth and WiFi connection for seamless streaming whenever, wherever.
For more information about Sonos or to shop the products, visit the website.
Dyson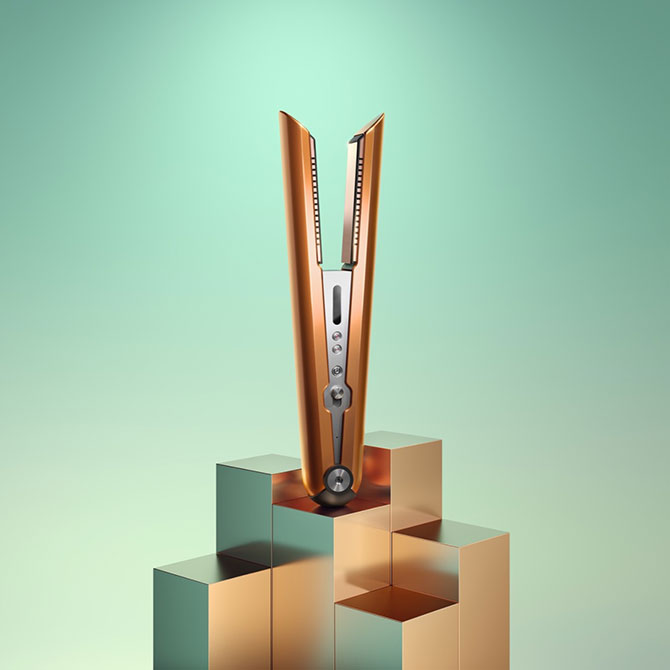 Prizes available: Dyson Corrale (Bright Copper/Bright Nickel) (RM2,199)
We don't think Dyson needs any introduction, but the new colourway on the Dyson Corrale deserves a special shoutout of its own. The straightener has already proven itself to be the must-have styling tool based on the results of the BURO Beauty Empties 2021 awards, thanks to its salon-standard finish that's effortlessly achieved. This latest bright copper/bright nickel coat just adds to its revolutionary design appeal. Need we say more?
For more information about Dyson or to shop the products, visit the website.
CircleDNA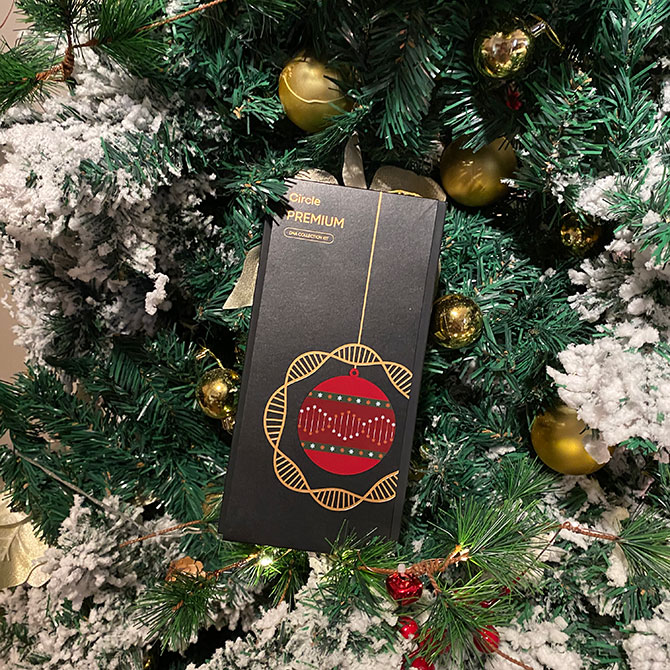 Prize available: CircleDNA Christmas Design Premium Kits (RM2,590 each)
Did you know that there are at least 115 cancers and diseases with hereditary risks? Not to mention, our diet, fitness, wellness, and family planning are all dependent on our ancestry to varying degrees. It was for this reason that CircleDNA was founded—to empower everyone to be in control of their health and lifestyle by understanding their DNA. The brand's Premium Test Kit offers a comprehensive DNA test, along with personalised reports and genetic counselling to help users make healthier life decisions that tap into their genetic strengths. Arriving in a festive design for Christmas, the kit makes for an unconventional gift for the pragmatic to start 2022 on a healthier note.
For more information about CircleDNA or to shop the products, visit the website.
Sulwhasoo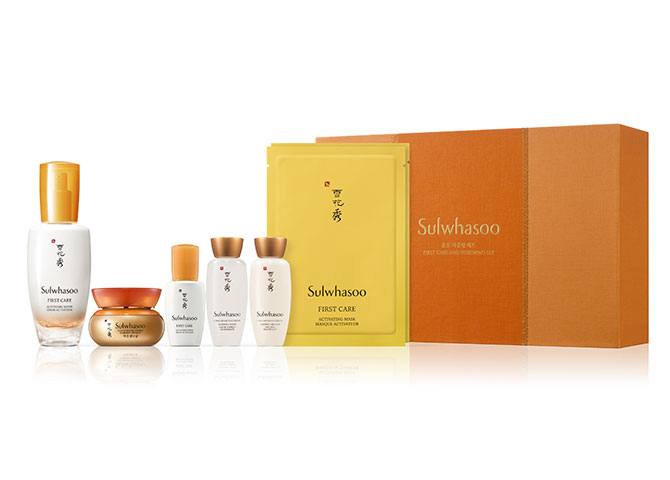 Prize available: Sulwhasoo Signature Gift Set (RM790 each)
Sulwhasoo's First Care Activating Serum has gained a cult-following for its anti-aging properties since its inception in 1997. Today, it remains the brand's best-selling product, with one bottle sold globally every 10 seconds. The potent anti-aging serum comes in a 30ml bottle alongside the Concentrated Ginseng Renewing Cream EX 30ml, First Care Activating Serum 8ml, Concentrated Ginseng Renewing Water 30ml, Concentrated Ginseng Renewing Emulsion 30ml, and First Care Activating Mask in this Signature Gift Set, which is designed to target signs of aging for more youthful, glowing skin.
For more information about Sulwhasoo or to shop the products, visit the website.
Origins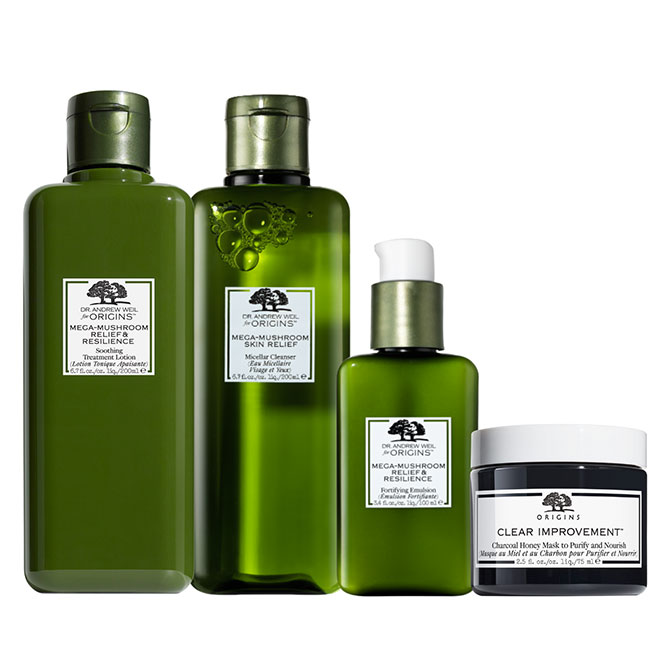 Prizes available: Origins Gift Set (RM600 each)
Formulated with a signature blend of soothing mushrooms, the Origins Mega Mushroom range is especially popular among those with sensitive skin to help calm sensitivity and irritation. If your skin is easily irritated by both internal (such as stress and diet) and external factors (such as environmental triggers), this curated Gift Set is perfect for you. It includes three signature products from the range, including the Mega Mushroom Micellar Cleanser, Mega Mushroom Soothing Lotion, and Mega Mushroom Fortifying Emulsion to promote skin resilience, as well as the Charcoal Honey Mask to gently purify and nourish the skin.
For more information about Origins or to shop the products, visit the website.
The giveaway is now closed. Congratulations to the following winners, kindly check your email!
1 x Sonos One
– Ho Ching Yee
1 x Sonos Roam
– Ryan Chin
1 x Dyson Corrale (Bright Copper/Bright Nickel)
– Esther Lim
– Belinda Chen
1 x CircleDNA Christmas Design Premium Kits
– Ryan Chin
– Tong Zhi Yi
– Kanchana Subashini
1 x Sulwhasoo Signature Gift Set
– Sharon Chan
– Julie Ong
– Tania Ibrahim
1 x Origins Gift Set
– Syabana Krishnan
– Tan Wei Wen
– Chong Pui Mun
– Hayat Esham
1. This giveaway ends 11:59pm, GMT+8, 2 January 2022. The winner(s) will be announced on 5 January 2022.
2. Employees of Buro Malaysia and its related corporations ("Indochine Media Ventures") or Buro Malaysia partners and/or sponsors for the giveaway (if applicable), and their immediate family members (including spouses, children, parents, brothers and sisters) are not eligible to participate in the giveaway.
3. Winners of this giveaway are chosen at random.
4. This giveaway is organised by Buro Malaysia (hereinafter referred to as the 'Organiser').
5. The prizes for this giveaway are neither exchangeable for cash nor transferable.
6. All persons ('Participants') taking part in this giveaway agree that these rules shall be binding on them, and that the entries in this giveaway, including their name and likeness, may be used without restriction in any future publicity material by the Organiser.
7. The Organiser reserves the right to amend these rules or terminate the giveaway at any time at its sole and absolute discretion. All decisions made by the Organiser under these rules shall be final and no discussion or correspondence will be entertained. The Organiser may, but is not required to, justify any decisions relating to this giveaway.
8. The Participant acknowledges that the interest and good reputation of the Organiser are of paramount importance. The Organiser reserves the right to disqualify a Participant from the giveaway, or to withdraw the prize if it is believed the Participant is in breach of its obligations under the rules. The Participants shall not by act or omission, directly or indirectly bring the Organiser into disrepute.
9. All entries are sent at the risk of the Participants and in the event that there are technical difficulties experienced arising out of the internet or from any associated equipment or internet security is compromised, the Organiser may at its sole and absolute discretion disqualify the entire entry and shall not accept any liability for doing so.
10. Giveaway entries may only be submitted via the stated medium of communication.
11. This giveaway is open to anyone above 18 years old.
12. Each entry must be completed in full. The Organiser reserves the right to disqualify any incomplete entries in its sole and absolute discretion.
13. Incomplete entries will be deemed void.
14. Winners will be notified by email.
15. Uses of 'aliases' shall be considered a form of deception and are prohibited.
16. The winner must produce their original IC / passport with a legible IC / passport number in order to claim the prize. The winner may also be required to produce additional original proof of identity at the discretion of the Organiser.
17. All Prizes are accepted entirely at the risk of the winner, and the Organiser excludes all warranties in connection with the prize to the extent permitted by law.
18. All Participants release from, and indemnify the Organiser, its agencies, sponsors and representatives against all liability, cost, loss or expense arising out of acceptance of any prize or participation in the giveaway including (but not limited to) personal injury and damage to property and whether direct or consequential, foreseeable, due to some negligent act or omission or otherwise.
19. All personal particulars furnished are meant for identification purposes and will not be sold or given to any third parties. In the case of giveaways, our partners may wish to offer you services which require your personal particulars. These specific requests will be expressly stated within relevant giveaways, with a choice to opt out.
20. Inability to contact the winner by 7 January 2022 will result in disqualification and selection of an alternate winner.
21. Winners must collect their gifts from our office in Mont Kiara within 1 month of notification.
22. Prizes are final; no cash equivalent or alternative prize will be given. Prizes are non-transferable, non-exchangeable and strictly not for resale. If the winner is found to be selling the prize(s), the Organiser reserves the right to demand the return of the prize.
---
Around the World with BURO is now boarding! Go on a virtual tour to a few of our favourite destinations
| | |
| --- | --- |
| SHARE THE STORY | |
| Explore More | |