Lifestyle
Adele's new album will be launched in September, 'Crash Landing On You' is TvN's highest-rated drama and more culture news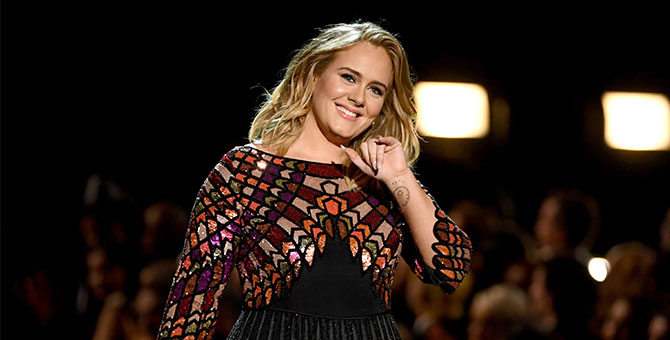 Hello, pop culture junkies! Welcome back to Pop Culture Catch-Up where we bring you everything you need to know in the pop culture scene that happened over the week. This week's headlines include Crash Landing On You surpasses Goblin as highest-rated drama in channel's history and Steven Spielberg's daughter Mikaela launches career in adult entertainment.
Sam Smith announces release date for new album, To Die For
Sam Smith recently revealed that their new album To Die For is set to drop this May 1. The upcoming album will be their first full-length album since 2017's The Thrill of It All. On the same day of the announcement, the Grammy-winning artist also shared the title track that has already garnered 11 million views since it's release a week ago. According to a statement they made, the track was written during "a time of self-discovery and heartbreak,". While you're waiting for the album to drop, listen to the title track here.
---
BTS debuts new title track, On exclusively on TikTok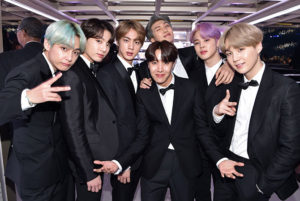 South Korean boy band, BTS has collaborated with TikTok to pre-release a clip of their latest single, On from the upcoming album MAP OF THE SOUL: 7. They are the first ever artist to collaborate with the video-sharing app. Users were not only be able to enjoy the new single 12 hours before the official release of the album, they can also create TikTok videos with the highly anticipated song. For more celebrities to follow on TikTok, click here.
---
Crash Landing On You overtakes Goblin as TvN's highest-rated drama
K-drama Crash Landing On You became the talk of the town when it's series finale broke Goblin's record as the highest-rated drama in TvN history. According to Nielsen Korea, the drama scored an average nationwide rating of 21.693 percent and a peak rating of 24.1 percent, overtaking Goblin's peak rating of 20.5 percent back in January 2017. The cross-border love story—starring Hyun Bin and Son Ye Jin—tells the story of a billionaire heiress who accidentally crash-lands in North Korea and falls in love with a captain of an army.
---
Steven Spielberg's daughter Mikaela launches career in adult entertainment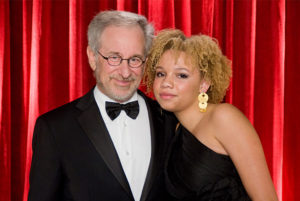 Mikaela Spielberg, daughter of renowned American filmmaker Steven Spielberg, has launched her career as an adult entertainer. According to an exclusive interview by The Sun (U.S), the 23-year-old—who was adopted as a baby by Spielberg and wife Kate Capshaw—feels empowered by her new career choice.
"I got really tired of not being able to capitalize on my body and frankly, I got really tired of being told to hate my body," she said. "I also just got tired of working day to day in a way that wasn't satisfying my soul." Besides feeling empowered by her new path, she also hopes it can help her achieve financial independence.
She revealed her career change to her parents via FaceTime and says that they were "intrigued" but "not upset" about her decision. In the interview, she also says that she will not be doing "anything outside of solo stuff" out of respect for her fiancé, Chuck Pankow, 47.
---
Adele reveals release month for her upcoming new album
@Adele is coming!

The singer was filmed saying "expect my album in September" at her friend's wedding party. pic.twitter.com/Zj0Ir76W2z

— Pop Crave (@PopCrave) February 16, 2020
Another Grammy-winning artist is also ready to make their comeback. Along with Sam Smith, Adele will also be releasing a new album this year. According to a video footage posted on social media, the 31-year-old singer was reportedly officiating a friend's wedding when she revealed to the guests to "expect (her) new album in September". This will be her first album since 25 which was released in 2015.

---

A quick recap of the 2020 Brit Awards

From a tribute to the late TV presenter Caroline Flack to the star-studed line up of performers, here are some of the highlights for this year's Brit Awards. During the beginning of the award show, host Jake Whitehall paid tribute to former Love Island host and "member of the Brits family" Flack, who recently took her own life. "She was a kind, vibrant person with an infectious sense of fun. She will be sorely missed," Whitehall said.

Another highlight of the night was Billie Eilish's first ever live performance of her new James Bond theme, No Time To Die. She also won the International Female Solo Artist award that night and gave an emotional acceptance speech. Harry Styles, Lizzo, Lewis Capaldi—winner of Song of the Year and Best New Artist, Stormzy—winner of Male Solo Artist, and Dave—winner of Mastercard Album of the Year—were among the others who performed that night.

During Dave's performance, he criticised the difference in public treatment between Meghan Markle and Kate Middleton, accused UK Prime Minister Boris Johnson of being a "real racist" and spoke up for the Grenfell fire victims. Another artist who called out a politician was Tyler, The Creator. During his acceptance speech for the International Male Solo Artist award, he sarcastically thanked former UK Prime Minister Theresa May for banning him from travelling to the UK during her tenure.

---

Apple unveils trailer for the revival of Steven Spielberg's Amazing Stories

Apple recently released the first trailer of Steven Spielberg's Amazing Stories which will begin streaming on March 6 exclusively on Apple TV Plus. Tracing five unique stories, the new Amazing Stories is a reboot of Spielberg's NBC series which was first aired in 1985. Reports of Spielberg's collaboration with the tech giant's streaming service to revive the series first came out in 2017 but productions were delayed along the way.
| | |
| --- | --- |
| SHARE THE STORY | |
| Explore More | |