The accomplished winemaker from France, Marc Brévot was in town to launch the new MCIII so we had a quick chat about the secrets of making a good wine, his duties at Moët & Chandon and more
What exactly is a winemaker's job? 
I drink, I eat, then I drink and eat again (laughs). Actually, there are 10 people in the winemaking team at Moët & Chandon because we believe that the quality of a product depends on teamwork. Of course, each of us has a specific responsibility but there are general tasks that we all do such as tastings and wine blending. This can range from judging base wines to tasting the wines that we have in stock at the vineyards as part of quality control to tastings for determining the end process of whether which liquor to add during wine blending to just plain tastings for the visitors. A lot of time is taken up by wine tasting and we do this together because it's part of wine creation, especially to fine tune the taste. 
From there, we each have a different 'mission' to the company; mine is more towards research and development so I work between the winery and research lab, and do a lot of experiments to try and improve the products. 
In your expertise, what makes a good wine?
Humanity has been wondering about that for centuries. It's complicated because what is good for someone may not be good for another. Even the outstanding bottles that are enjoyed by most people could also be half the result of interference from marketing. 
However, there are some basic factors like the necessary fruits, its complexity and the ageing potentials. What is sure is that you can't have a great wine without a great place to grow the grapes, and without good grapes, your wine is gone.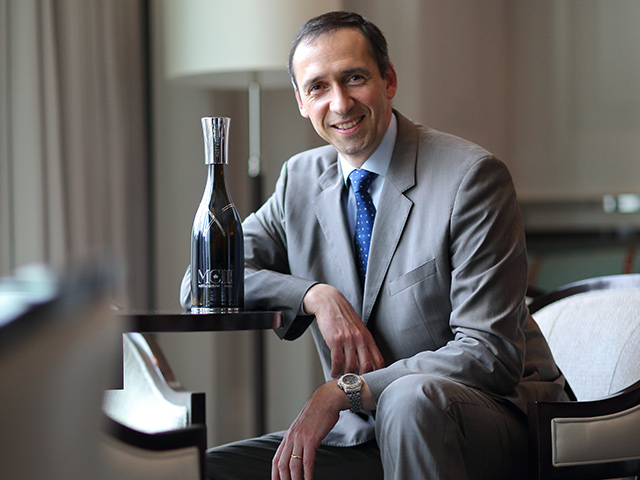 So is there a secret to growing good grapes? 
The first things you need is good soil and a good water supply regulation to the plants-water being the most important because other than that, a vine can resist a lot of things. It's very difficult to kill a vine but it's also very difficult to make good grapes as well. 
With science and the current technology that we have, it's easy to determine if the soil is ideal for growing vines on it with a model. The challenge is making the right decisions on how to grow and prune it, among others. 
How did the concept for MCIII start?
It began exactly 15 years ago; as the continuity of another project called Esprit du Siécle, which means 'Spirit of the Century' in French. It was a cuvée we did for the turn of the century and it was this cuvée that taught us a new way of blending. After the success of Esprit du Siécle, we felt that it was showing us a new possibility and opportunity, and at that time, we were looking at creating a new prestige cuvée because the last one for Moët & Chandon created by Moët & Chandon was Dom Pérignon in 1928 and it's now leading its own life alone. 
But it's because Dom Pérignon is flying solo, we wanted a prestige cuvée for Moët & Chandon and for the people who really want an extraordinary experience with us—something that pushes the limits. So we had this idea to recreate a prestige cuvée while having inspiration to play with the maturity of the wines-a door that was opened by the Esprit du Siécle. We started to work on it and found that the key to making the wine more complex was to use the elements of the processes, which usually don't go together, by isolating them.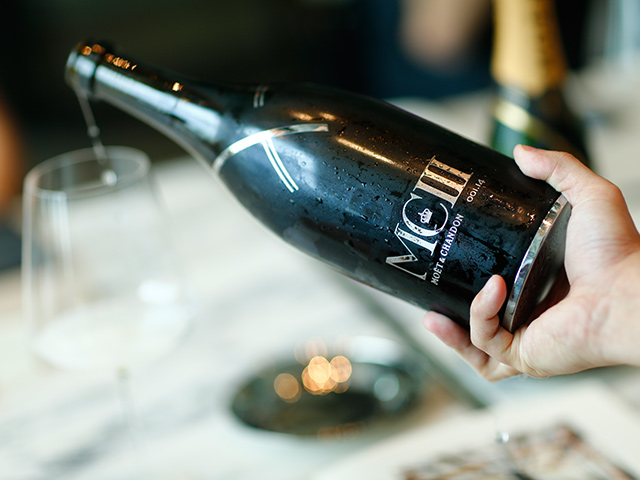 What were some of the challenges faced during the creation of MCIII?
It went through two trials in five years before we found a good solution. It was difficult because everything about the concept is new. We had to play around with different years and proportions; so first, we started with finding out what would make a good base, which we finally discovered with 2003 because we understood that we needed a warm year. We initially tried 1998 and 2000, which were nice years but not warm enough. 
We had to really focus on what kind of year works for the first stratum, understand the interaction between the vintages, find out how does it work, what we would need and the right proportions. Since we started with Esprit du Siécle, which was only champagnes put together and re-fermented,  we first thought we could put a lot of champagne into the blend but it didn't go well as the fruit becomes very diluted. 
The possibilities are endless but that's why as a winemaker, with the knowledge we have, we limit them to a smaller universe to visit and then experiment with blending what we know might work. It's easy to put things together; the real challenge is really fine-tuning it and you never know how long it will take. 
In terms of food and wine pairing, what would you recommend for the MCIII?
The good thing about MCIII is that it's pretty open due to its complexity. It can be combined with a wide array of foods because the champagne is complex enough to pair with foods that have a lot of character. From grilled fish to venison to vegetables to anything with strong spices, you'll have many options. 
Related stories:
Moët & Chandon launches new multi-vintage champagne MCIII in Malaysia
The largest champagne cellars by Moët & Chandon reopens
Flirting with flamingos: Moët Rosé's new limited edition look