With over 40,000 followers on Instagram, we ask Malaysian food influencers @squarepad and @euniceeunny the secret to their success, how they discover the latest cafes and more
Malaysia, or specifically in this case, the entire Klang Valley has seen cafes, dessert bars and restaurants continuously sprout across town and for some people, their passion to seek the latest eateries combined with a keen photographic eye has led them to the level of a food influencer. We sought out two particular Malaysian food Instagrammers, Ryan of @squarepad and Eunice of @euniceeunny to find out how everything started for them, their favourite cafes in KL so far and more. 
First things first, tell us about the person behind your Instagram handle.
 

Hi! My name is Ryan Chew and I'm currently working as a full-time Optometrist at a private centre. I only cafe-hop on my days off which is on a weekday. It's better too since it's usually not crowded and I get to move around freely to take my shots.

 

 

Hi there, I'm Eunice Martin Lim, 23 years old and currently a business owner who spends time working on creative projects, food photography and food styling.

Most people don't start out on Instagram intentionally aiming to become a popular food Instagrammer. How did it all start for you?
| | | |
| --- | --- | --- |
| | | That's right! I've never really called myself an 'influencer' though. I'm just someone who's passionate in making all my food photos look good. It started off as a hobby and without realising it, it developed into a passion and I've been doing it for almost seven and a half years now. Previously, I used an iPhone for my photos and then eventually I invested in a camera to take shots with better quality. I would go with a bunch of people I befriended on Instagram with the same 'quest' of trying to cover all the cafes in KL (although we all know that's impossible!). I've also initiated a hashtag #coffeemeetbojio around three and a half years ago so that everyone else can share their experience and food/coffee photos. |
It really was an accident for me! There I was, a 19-year-old college student with free time on her hands who discovered flatlay

 photos. From that initial idea, I tried out pictures of food while learning how to operate a DSLR. I was lucky to be noticed online through my own food blog and Instagram account, leading to commissioned work slowly trickling in and the rest is history, as they say.
So how does it feel to be called a food influencer?
 

 

I have never really categorised myself as a "food influencer" but I really don't mind being one. (laughs)
| | | |
| --- | --- | --- |
| | | To be honest, it sounds like a tall order. An influencer should be a person who is an expert in their field to a point that when they make a remark or give their opinion, and their words are taken seriously and they exert a certain amount of influence in their particular expertise. I honestly think that I don't fall too heavily in that category. I enjoy food, I style food and I do food reviews but I think I'm still very much on the path of honing my craft and there is still tons of room for improvement. |
Of all the subjects of photography you could have chosen, why food?
 

Everybody loves food but for me, it's not just about the taste. Framing the dishes (or just that one cup of coffee) to make each item in the photo look appealing satisfies me. 

 

Maybe having parents whose hometown is from Penang helps! (laughs)I've always been growing up with food around me whether it's at home or on my travels. Of course, the variety of colour, texture and taste of food have always intrigued me and I do enjoy studying all these details in my work. 
What is the secret to your success on Instagram?
 

The passion to create good content and the unrelenting strife to capture the best shot. I have to admit that it's not easy to be consistent with a full-time job that's the complete opposite.

Showing up. Being very much present and focused on what you want to do on a daily basis. Success means so many different things to people and for me personally, I measure it with the quality of work that I produce and whether it fulfils what the client desires at the end of the day. It gives me great satisfaction when clients are pleased with the final product.
How do you usually discover the latest cafes in KL?
 

 

I can't credit myself entirely for this. I usually discover the latest places in town via EatDrinkKL and other Instagrammers who I follow. 

 

Through several outlets. Word-of-mouth and online websites such as EatDrinkKL and The Yum List. I also have a list of places saved on my phone and I try to work my way through it.
Name three of your favourite cafes in KL.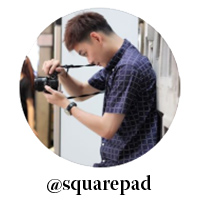 1. Frisson Coffee Bar is by far my all-time favourite cafe for lunch or dinner. It's located at Damansara Uptown and offers a wide range of food be it the main course, dessert or drinks. My favourites there have always been the Salmon Aglio Olio and Peanut Butter French Toast. They have more items now with their newly launched menu which I have yet to try but this cafe definitely tops my list of go-to cafes. My other reason for recommending Frisson is because they're consistent with the quality of their food and drinks. 
2. Ebony & Ivory Coffee in Cheras is very cosy and everything on the menu is reasonably priced and most importantly, they serve my favourite Minced Pork Rice with Scrambled Eggs. Despite the crazy crowd at times (especially during the weekend), the food rolls out from the kitchen pretty quickly. 
3. New Chapter by the Owls around Bukit Jalil area is one of the earliest cafes to surface in town. They offer a wide range of food, desserts and coffee (filtered, black and white). I like all their waffles but my recent favourite has to be the Aiko Mochi where they infused the mochi into the waffle itself and it's topped with lemon cream cheese and grape. Their mains are equally good too.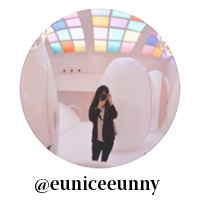 1. VCR. I love, love, love their French Toast! Every element on the plate is made in-house. From the toast to the ice cream to the last bit of crumbs, this dish is nothing short of amazing. The presentation is lovely too! 
2. J&D Espresso. I highly recommend their carbonara pasta as well as their bacon and egg pancakes. Nothing fancy or extraordinary but honestly, I haven't been disappointed with their food and coffee. Consistency is the key here! 
3. Nara Kitchen at Damansara Utama. Though their prices are steep, the food quality here is great. I've visited with my friends a few times and they loved it! Every single dish was very Instagrammable too!
Name three of your latest #cafehopkl finds.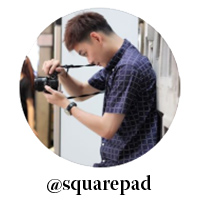 1. Foremula. Food is reasonably priced and the taste is well on point too. The cafe's interior is nicely built and the staff is super friendly. My personal picks are Laksa Pasta, Buttermilk Fried Chicken and Crabby Patty. 
2. Good Blue Men. If you're looking for a place that serves a twist of flavours, this might be it. They serve a variety of sandwiches (including the vegetarian option Cheesy Meltdown and the unique Kam Heong) and specialises in cold brew coffee as well as signature coffee mocktails. 
3. Kohi Yatta. It's an Instagram-worthy cafe with excellent natural lighting, great interior matched with gorgeous tiles and an interesting menu with a Japanese fusion twist. Not to mention, the menu offers a wide selection of desserts.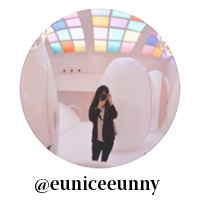 1. Kohi Yatta for the spacious environment and excellent service. The food here is a big thumbs up too!
2. Ebony & Ivory. They're reasonably priced and I call their dishes my comfort food. RM12 for a decent rice bowl? You won't be able to find that anywhere else.
3. Good Blue Men. I recommend their Kam Heong Chicken Sandwich. It's something unusual compared to your usual pickle and ham sandwich. Rusty Latte is one of the best things I've tried so far too. 
Finally, what are your tips for taking the perfect food shot?
| | | |
| --- | --- | --- |
| | | All you need is good natural lighting, your choice of camera (be it a phone or a full-fledged point-and-shoot/DSLR) and a hand model. There is no such thing as a 'perfect' shot as everyone has different framing perspectives. However, consistency in editing may determine the final outcome of a photo in terms of colours, alignment and the effect you want to achieve.  |
| | | You just have to keep trying. If you don't even like your own shot, how do you expect people to like it, right? So just keep playing with different angles - top-down, 45 degrees, 90 degrees or frame it differently. You will get the hang of it in no time and eventually you'll find your own signature angle and style.  |
Related stories:
#BuroEats: 5 New places to visit in KL for May 2017
#BuroEats: 5 New places to visit in KL for August 2017
#BuroEats: 5 New places to visit in KL for September 2017