Food + Drink
Malaysian Chefs Cook at Home: Upside-down cheesecake by Chef Marcus Low, MadHatter Desserts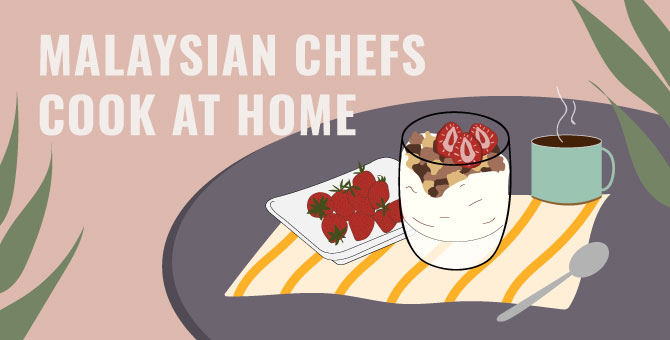 Unconventional is the word to describe Chef Marcus Low of MadHatter Desserts. The former banker turned baker – self-taught by the way – was never one to stick to the rule, prefering to tempt and tease with his play of flavours and textures. His array of desserts are a sight to behold and a delight to devour. There is a reason why he is known as Dessert King after all, thanks in part to his first claim to fame as the runner-up on Masterchef Asia in 2015.
For the second episode of our 'Malaysian Chefs Cook at Home' series, we visited Chef Marcus on a gloomy afternoon where the sky was overcast with grey skies. That didn't put a damper on the creative dish he had planned for us. The upside-down cheesecake is a simple dessert he likes to do to impress guests at dinner parties. Believe it or not, you can whip this up in under 30 minutes! Happy experimenting!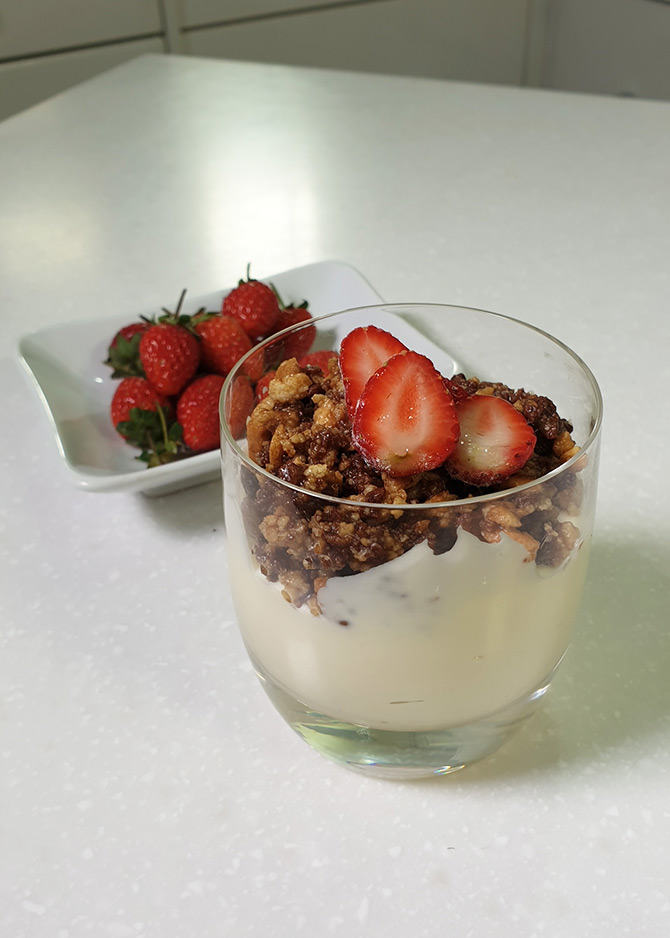 UPSIDE-DOWN CHEESECAKE
Ingredients:
Mascarpone
Cream Cheese
Sugar
Lemon
Vanilla
Chocolate
Salt
Butter
Leftover biscuits
Icing sugar
Leftover fruits
Methods:
Prepare the cream cheese, mascarpone to be at room temperature.
Mix cream cheese and mascarpone with the icing sugar until homogeneous then slowly beat in the cream until the cheese mixture is loosen. You can adjust the thickness by adding more or less cream to desired thickness (place mixture into any glass or bowl).
Cook sugar and water until lightly caramelised. Once browning on the sides, add the chocolate and stir until it fully crystallises.
Melt butter in a saucepan and then let it gently cool down.
Crush biscuits in a ziplock bag and then add melted butter and the crystallised chocolate. Add salt to taste.
Sprinkle the crumble mixture onto the cheese mixture and set in fridge 2 hours.
Serve with strawberries or any fruits leftovers.
| | |
| --- | --- |
| SHARE THE STORY | |
| Explore More | |