Lifestyle
Want to open your own cafe in KL? Founder of Jaslyn Cakes and Dew shares her advice
Things to know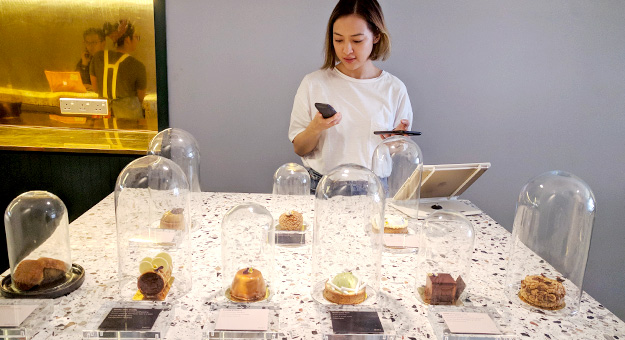 Running a successful cafe in KL sounds like a dream for some but the reality is, the local cafe scene is quite saturated and competitive. That aside, where do you start and what do you have to do? Jaslyn Rangson opened Jaslyn Cakes back in 2014 and though it was but a humble space, the cafe gained unwavering love for its delicious, well, cakes. Fast forward to almost three years later, she expanded and opened Dew, a part patisserie, part "florist and sometimes speakeasy", next door.
When asked what were the ingredients to her success, she answers, "From my experience, success comes from being persistent, patient and by trusting yourself, and others. The success of both shops lies in the strength of my teams." We had a quick chat with Jaslyn on what else one needs to know to open a cafe of their own in the bustling city of KL.
Hi Jaslyn! Tell us how did your career in the F&B industry start?
Hello, Buro 24/7 Malaysia! It began in a shared studio apartment when I was still a student in London. I used to bake for friends and family while I was in university, and once I graduated, I enrolled in a pastry school. I threw myself into various internships at different restaurants, cafes and a hotel during my year at Le Cordon Bleu. When I returned to Malaysia, Edwin Yau graciously invited me to do a cake pop-up at his then newly-opened restaurant, Wondermama. I then started baking full-time, first from home and then Jaslyn Cakes came along later on.
What does a day in your shoes look like?
My day varies from day-to-day but mainly, I am running errands, buying supplies, and stationing myself at the shop to chat with the customers and check in on my team—to make sure they have everything they need to carry out their jobs well. Both of my fantastic teams at Jaslyn Cakes and Dew affords me the luxury of flexibility so my days are not exceedingly bound by routine, which I appreciate greatly.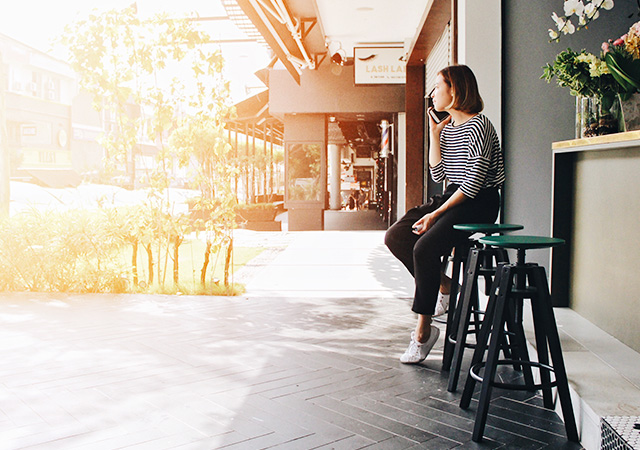 Running a cafe might seem glamorous to some but surely, there's a lot more work behind the scenes. Can you please share what are some of the gritty tasks under your belt?
When we just started, we did everything! No task was beneath us. My partner (dressed in office clothes, no less) and I would clean the grease trap, toilets, dishes, etc. It was definitely far from glamorous!
You have a degree in economics and trained at Le Cordon Bleu in London—is it necessary to have a qualification/certificate in culinary arts?
All you need is a lot of heart and determination.
What were some of the biggest challenges you faced while opening your own cafe/cake shop?
Staffing, definitely. It was a struggle in the beginning when we opened Jaslyn Cakes as we were wildly short staffed. It was incredibly hard to hire people when nobody has ever heard of us!
This may be a sticky topic but we're sure not many know to what extent are the costs of opening a cafe—what are some things that aspiring cafe owners should look out for when coming up with a budget?
The costs vary significantly. It depends on the size of the cafe, the concept, the location, and numerous other variables so giving an estimate would be impossible. You should expect to spend on renovations, design fees, marketing fees, licensing, rental deposit, equipment, furniture, ingredients… There are so many things to invest in, from air conditioners to teaspoons!
Opening in Bangsar was a smart move considering how popular the location is for cafe hoppers—how did that decision come about?
We only had two criteria: Somewhere small and somewhere central, and Bangsar ticked both boxes. We waited for about six months for a half-sized lot to become available and we seized the opportunity immediately. We were certain we wanted to be in Telawi so we did not really scout for any other locations for Jaslyn Cakes.
Were there any challenges in acquiring a shop lot?
Definitely. There's a scarcity of half-sized lots in Bangsar, or in KL in general. Shops are often so large and spacious that it was difficult to find one small enough for us! Demand was also high back then for these small shop lots, so we had to be on our toes for opportunities.
Location is key when opening a cafe but nowadays, a lot of new eateries are also banking in on the Instagram-worthy factor—what are your thoughts on it?
It would be reckless to underestimate the significance and influence of Instagram. However, I think it's more important and impactful that the food you serve tastes good, and is made with thought and care.
You opened Dew late last year (congrats, by the way!). What made you decide to open a second shop?
Thank you! It was an opportunity too good to pass up as it's right next door to Jaslyn Cakes! The prospect of delving into a new world of patisserie and flowers was just too exciting.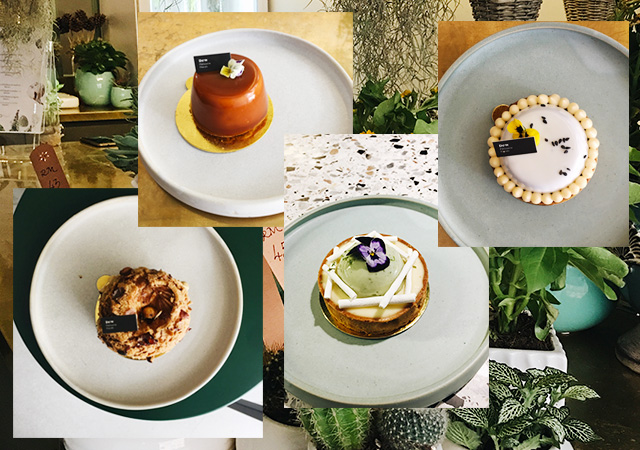 Do you think it's tough being a woman in the local F&B industry?
I think being a woman in the current F&B landscape in KL is becoming more of a non-issue. There is a such a growing female presence in F&B; you can now see so many young, successful women chefs, bartenders, bakers, business owners and so forth. Perhaps I'm being overly optimistic but I'm certain that as long as you've got a heart for hospitality, and are willing to put in the work and hustle hard, you can succeed, regardless of gender.
Last, but not least, what advice would you give to anyone aspiring to open a cafe of their own?
Be brave, plan well, and then stay curious and motivated!
Follow Jaslyn Rangson for more delicious updates on Instagram; or you can also check out Jaslyn Cakes and Dew.
| | |
| --- | --- |
| SHARE THE STORY | |
| Explore More | |