Fashion is starting to change its game to a 'See Now, Buy Now' concept, beauty brands are implementing new ingredients to formulate better (and easier) products, and we are now on the path to the age of virtual reality and 3D printing. The world is ever-changing and people are always finding new ways to refresh what is familiar—the same effort applies to food. For us Malaysians, we've seen food trends come and go/stay, and we've tried franchises from overseas; but a concept that seems to be trending is the use of fresh, local produce, traditional ingredients and modern techniques to create good food with a different expression and a new fusion of tastes. Sitka Studio on Jalan Batai is one such place that practises this.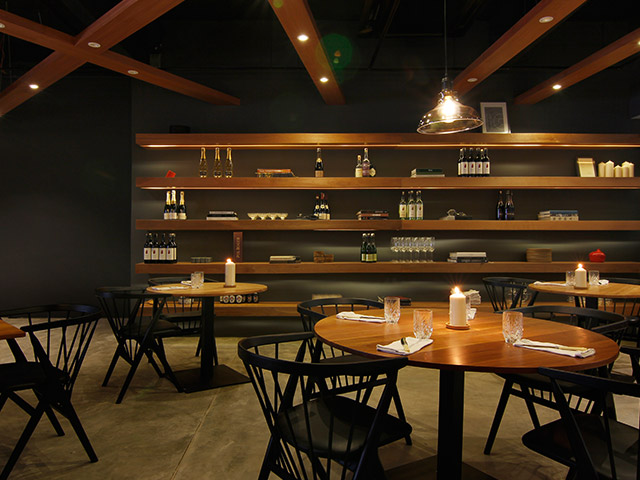 From the founder of Aberdeen, UK's renowned Moon Fish Restaurant, Christian Recomio and PJ's friendly neighbourhood cafe Food Foundry founder Jenifer Kuah (who also started Feeka and Butter & Beans) comes Sitka, a modern cuisine restaurant built on their love for food and shared core beliefs in creating dishes that are pure in flavours and honest in quality. Sitka Studio is an extension of that brand where they get to be a bit more playful by experimenting with different ingredients to create a simple yet innovative tasting menu exclusively for two nights a month only.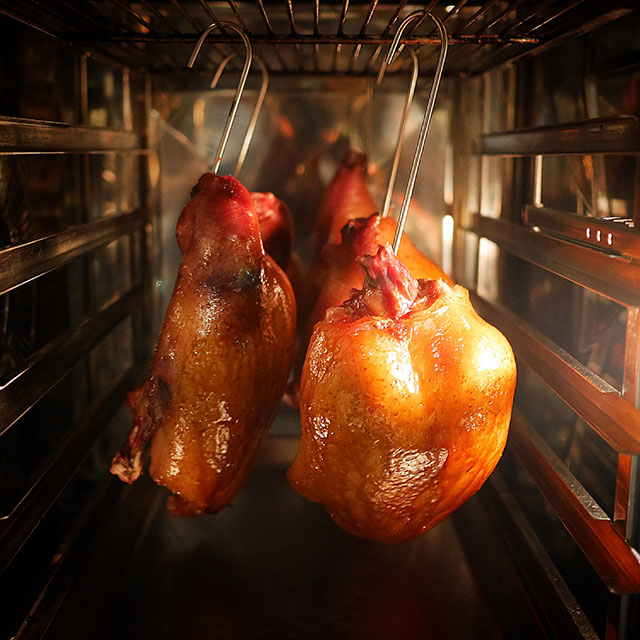 To start off with, Sitka Studio's 9-course tasting menu for April is full of promise and surprise. Each and every dish that was brought out was met with awe at first sight before being carefully presented by either Recomio or one of his team members in the kitchen, who were all happy to answer any of our curious questions about the plate set in front of us. What makes it more intriguing is though Sitka Studio is a fine dining experience, it isn't filled with the usual stiff fine dining atmosphere. With an open kitchen and an airy, comfortable space, there are no formalities—just a gathering of people with an admiration of food and rightly rewarded for it in the form of tantalising creations.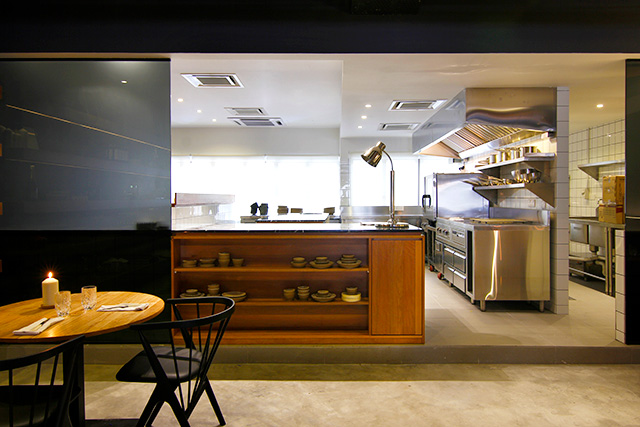 The menu began humbly with sourdough and cultured butter before piquing our interest a notch higher with a literal bird nest-like appearance served on a plate. It was actually chicken skin (so crispy) with thin slices of cauliflower, foie gras, and tiny pickled grapes (adds a slight tangy sweetness). It made for a light yet delightful taste and it was definitely my personal favourite of the night. What followed was an even more artistic display—shredded pieces of flower crab mixed with macadamia bits on top of a tofu made from nut milk. On its own, it was either bland or intense, but in one spoonful of everything together, it was a new refreshing taste (although the nut milk is still a little too strong).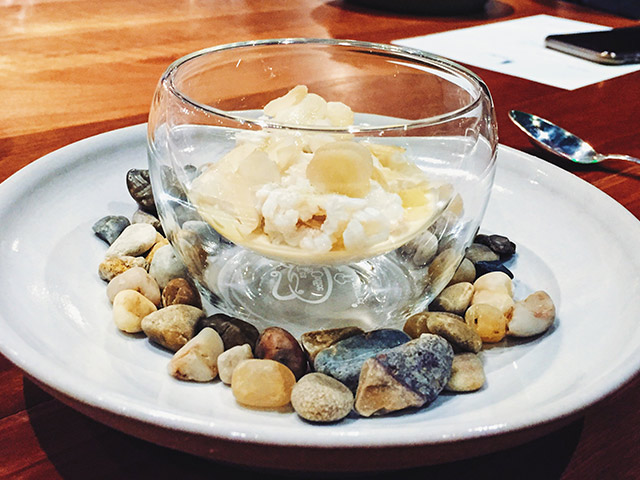 The next dish was a well-received fungi party. Resembling a handful of noodles were strings of mushroom that had been stir-fried with miso and truffle oil, and topped with a large, sliced Eryngii that had been coated with miso on one side. The last appetiser of the night was egg, that served more as a dip but delicious nevertheless, and chips sprinkled with black garlic powder.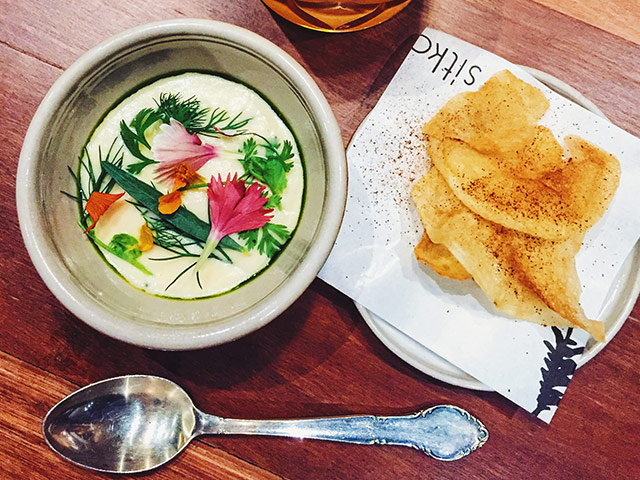 For the mains, there were the sea bass and the 28-day aged duck. The taste of the freshness of the fish is certainly to be applauded but it was the 'oyster snow' that stole the show at the dinner table—or so we thought until we tried the duck that topped its performance. The technique used to age the duck itself was enough to score bonus brownie points, as it needed to be kept in a storage under a constant temperature for 28 days straight till it shrunk to the size of almost two fists.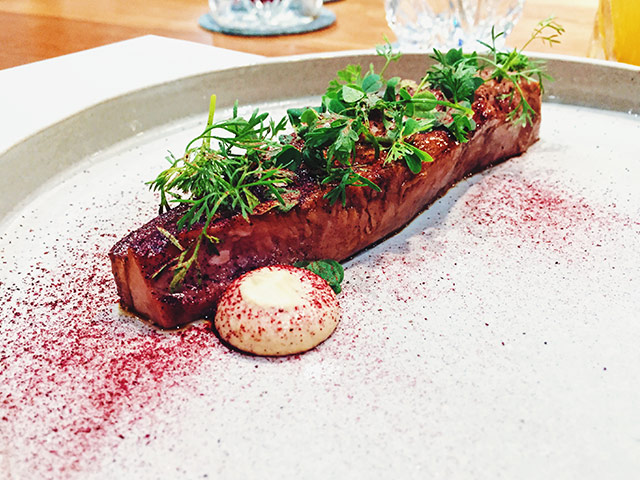 With a blissfully full stomach, it was time for desserts and both were wonderfully satisfactory to end the night. The creme fraiche with rose was light in taste and meshed well with the slight sour-sweetness of the mulberries-perfect for a heavy stomach. But what I loved most was the last dessert/dish of the night: organic chocolate with caramelised rye and parsnip ice cream topped with fried parsnip strips. Every bite was addictive though we heard some commented over the dinner table that the rye bits felt like eating breakfast. Well, to each his own and Sitka Studio is certainly one interesting story to re-tell after you try it.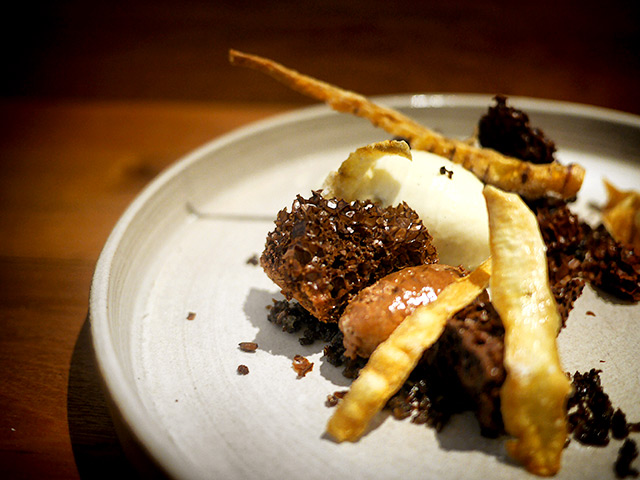 The first tasting menu evening will be on 16 April and subsequently on 30 April and is priced at RM298++ per person. Sitka Studio is located at 8-5A Jalan Batai, Damansara Heights, 50490 Kuala Lumpur. To make a reservation or for more information, visit their website.
Related stories:
Babe: Malaysia's Japas fun dining restaurant
2OX @ The Row: A classic French fare
Chef Akira Back on his career switch and cooking in the Maldives
| | |
| --- | --- |
| SHARE THE STORY | |
| Explore More | |