Following the reveal of the Michelin Guide in Malaysia, there have been many discussions online regarding its accuracy. Some applaud the recognition that the prestigious Guide has bestowed on our flourishing culinary scene, while others… well, as Malaysians, some were less-than-enthusiastic and highly sceptical of the establishments selected.
Recently, I had a chance to speak to Elisabeth Boucher-Anselin, Director of Communications at Michelin Experiences, who was able to clarify some of the burning questions I had regarding the inspection process.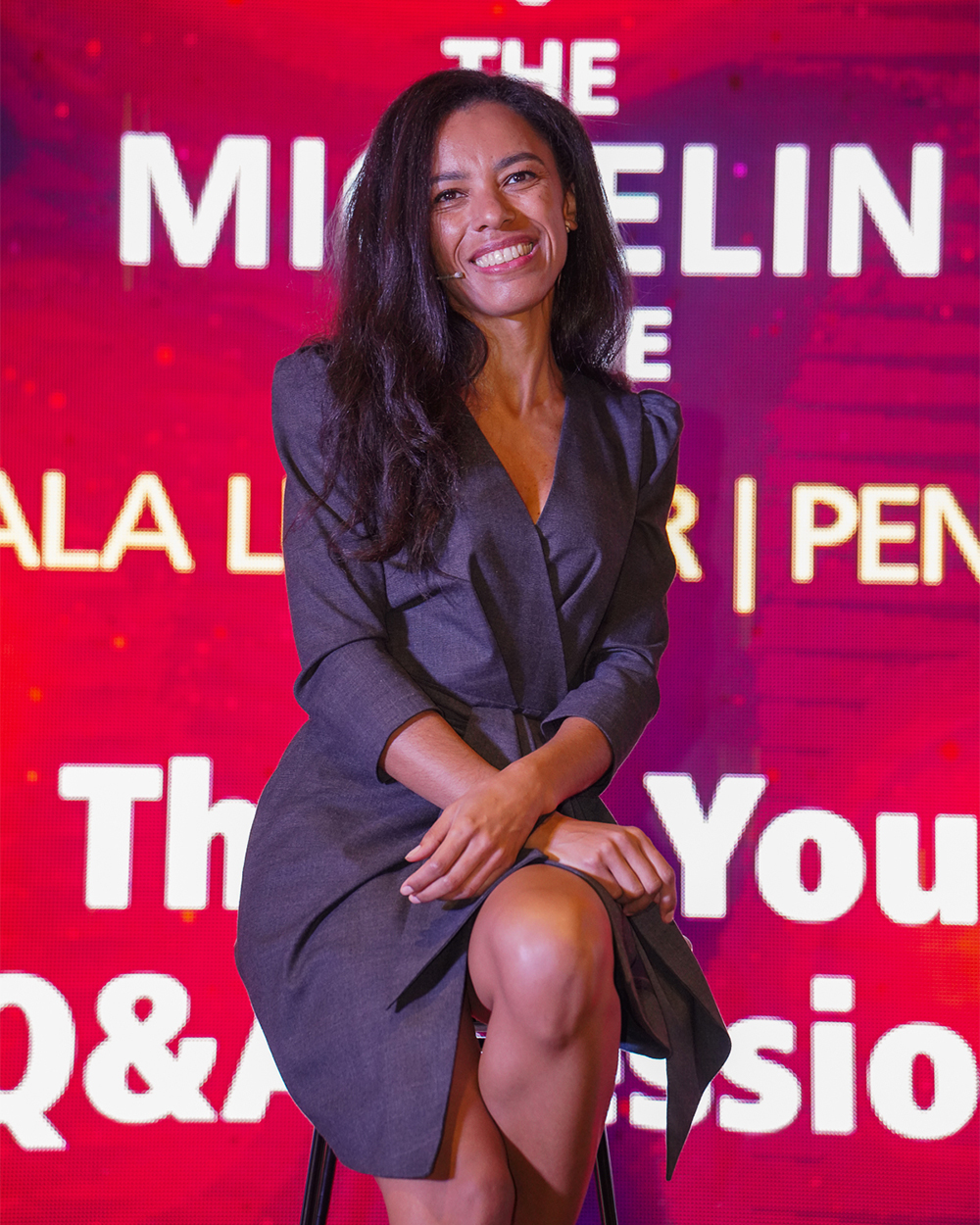 What are the deciding factors for bringing the Michelin Guide to Malaysia?
"We believe that Malaysia is a diverse and multicultural country with a lot of gastronomy potential to grow. Kuala Lumpur remains the economic and business hub of the country. A good variety of cuisine is well located here, with sizable venues, independent restaurants, and new inspirations are not short. Making use of local ingredients, chefs and service teams here are hand in hand to present the essence of contemporary cuisine and Malaysian culture.
"Meanwhile, Penang is famed for its heritage sites and architecture, which has always been one of Malaysia's most popular tourist destinations. Peranakan culture is deeply rooted and lives well with Malaysia's diverse ethnic composition. Penang presents a lot more small-scale restaurants, and street food of strong Malaysian character is well found. On the other hand, the inspector team also sees the growth of the young generation in the industry." 
Can you share some of the feedback that the Michelin Guide has received upon the announcement of the complete list in Malaysia?
"Gastronomy is very subjective and well-critiqued by consumers, and it is tough to say how we have been perceived since our arrival. As mentioned, this is only the first edition of the Michelin Guide in Kuala Lumpur and Penang. When we enter a new destination, we are here to stay. Therefore, we ensure that there is a mature gastronomy potential in the destination.
"We're positive that over time, we will be able to discover more food establishments and bring these experiences to everyone through our Guide. We are committed to the long-term growth of the food scene in Malaysia, specifically Kuala Lumpur and Penang and the expansion of the selection in the Guide for years to come."
What are the dining trends that you've spotted in Malaysia, and what do we need to catch up on?
"We have asked our chefs and owners of Michelin-starred restaurants across Asia to gaze into the crystal ball and forecast what lies ahead for the restaurant industry in 2023. The trends in dining and the food industry we see are: 
Cross-border, cross-cultural collaborations returning in force

More restaurants will turn to tech to tackle global restaurant staff shortage

Back-to-basics cooking and classics will make a comeback

Menus to be more inclusive

Sustainability becomes a necessity."
What are the main criteria the Michelin Guide inspectors rely on?
"All restaurants selected by the Michelin Guide follow the same strict criteria used by all inspectors worldwide. To assess the quality of a restaurant, inspectors rely on five criteria: Quality of the ingredients; mastery of cooking; harmony of the flavours; expression of the chef's personality in the cuisine; and consistency, both over time and across the entire menu. As the Michelin Guide has an international presence, it is essential that its selections are made according to the same criteria and the same methodology everywhere in the world. This is what ensures that a Star in Tokyo shows the same promise of quality as a Star in New York or Berlin."
How likely is the expansion of the Michelin Guide Malaysia list within the coming months or years?
"We recognise that every city has its unique gourmet culture. The Michelin Guide will continue to do full assessments in the country, and if there is any new information, we will share it with everyone. Malaysia is a destination that our inspection team fell in love with. We started with Kuala Lumpur and Penang; we hope that in the future, we will do so. The Michelin Guide inspectors are always looking for new places to cover—in Malaysia and in other countries. Curiosity and open-mindedness—the best meal they will get is one they have not got yet. We are going to find more restaurants in Kuala Lumpur and Penang; we decided collectively with the Inspection team, we have decided to launch the Immediate Release."

What is the Michelin Guide Immediate Release?
Instead of updating the Guide once a year, Michelin introduces a new way to announce its latest additions through Live Updates—an initiative to highlight more discoveries made by the Guide's inspectors and to support new Malaysian restaurants regularly. The announcements will be highlighted with a 'New' symbol for easy identification by gourmets browsing on the Guide's official website and mobile app.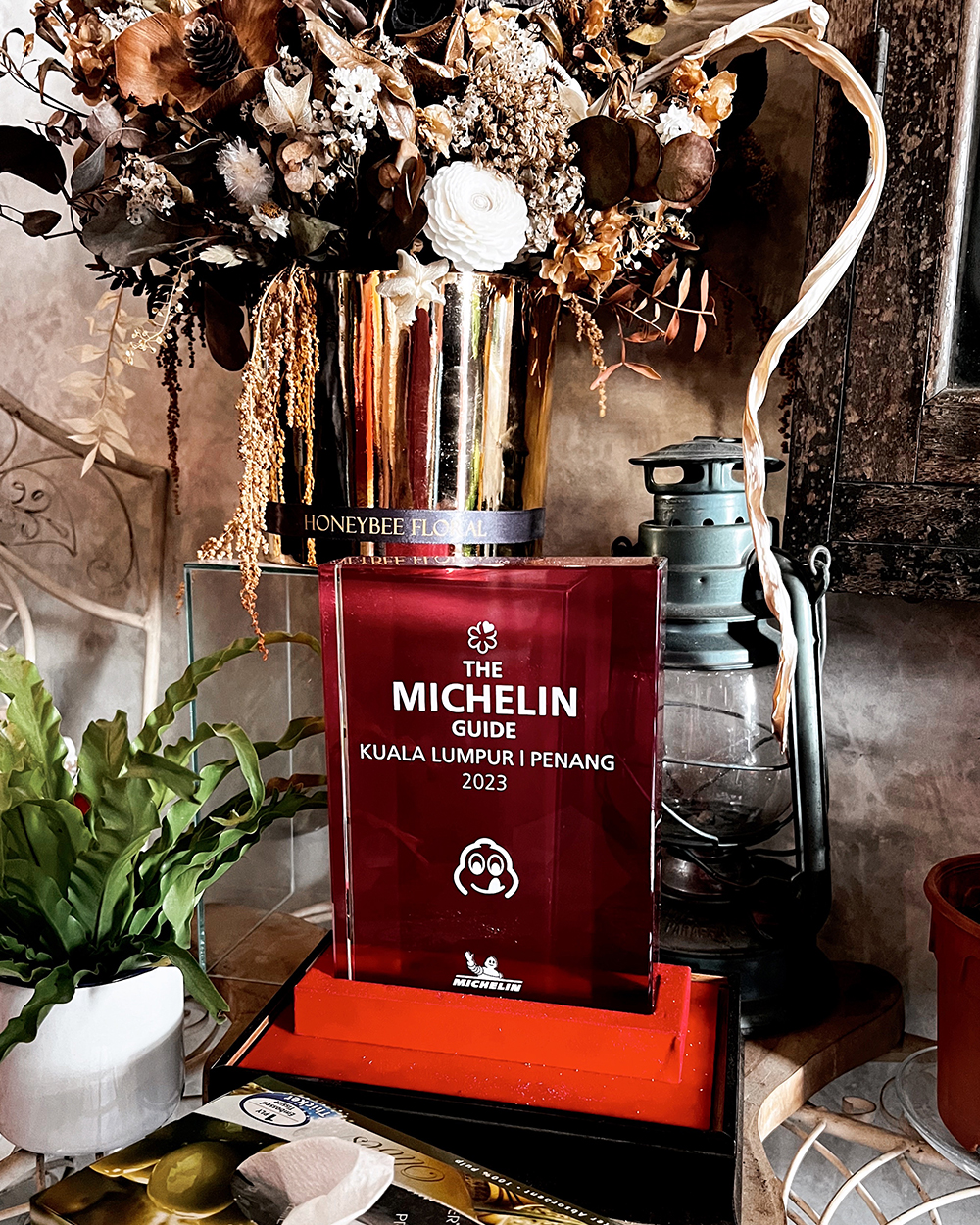 A taste of Penang
I recently had the opportunity to try some of the Michelin Guide-listed establishments in Penang. Check out below for my personal ratings of each restaurant.
Thara (Bib Gourmand)
View this post on Instagram
If you're craving scrumptious Thai food that offers an explosion of flavours in your mouth, this is the place to make your reservation. As a Thai food enthusiast, I've tried my fair share of hits and misses, so I was indifferent about having dinner here but was pleasantly surprised once I took the first sip of its Tom Kha Gai, a white-coloured broth made of coconut soup, chicken and galangal. Perfectly hitting the spicy, salty and sweet notes altogether, I couldn't get enough! Other memorable dishes include the crispy fried squid with sweet and sour sauce and the Kheng Som red snapper, all rich in flavour. The restaurant's interior is homely, with large dining tables, rattan chandeliers, cushions and mirrors that brighten up the entire space.
Rating: 5/5
Where: 5 Lorong Prangin, George Town, 10300, Malaysia
Rasa Rasa (Bib Gourmand)
View this post on Instagram
This boutique, hole-in-the-wall kopitiam invites you in with its vintage charm. Run by a husband-and-wife team, who hand-preps the food every night, come here for hearty Nyonya-inspired cuisine that'll make up your entire day. My favourites include the pandan Nasi Lemak with condiments and sweet and spicy sambal, along with the chef's unique take on Siam Bihun—made with turmeric vermicelli noodles, a sliced omelette and eaten with sambal for added flavour.
Rating: 3/5
Where: 59, Gat Lebuh Chulia 10300 Georgetown, Penang
Bao Teck Tea House (Michelin Selects)
View this post on Instagram
Looking for a fancy teatime haunt? Head here if you're in the mood for authentic tea and delectable dim sum. Before you get to the food, you'll be taken in by the restaurant's elegant traditional Chinese interior with dark wooden furniture, patterned tiles and a high ceiling. In the middle of the space is a majestic lush moss garden, complete with a cooling white mist effect, grown and tended to by the restaurant's owner. Must-try dishes include the house's signature freshly-made Crystal Seafood series and deep-fried dumplings.
Rating: 4/5 
Where: 25, Lebuh Melayu, George Town, 10100 Georgetown, Penang
Auntie Gaik Lean's Old School Eatery (One Michelin Star)
View this post on Instagram
Far from a fine-dining establishment, much like its name, the one-Michelin-Star restaurant possesses an old-school charm with a window display featuring seasoned trinkets such as vintage photo frames, tableware and even a random motorcycle. Interior-wise, there's not much to look at with a simple open-floor concept and circular banquet-style tables that can accommodate huge families looking to celebrate a special occasion. The menu offers wholesome Peranakan fare made from scratch and served in generous portions. My favourite dishes include the aubergine sambal, tamarind prawns and the sweet egg Belanda sauce, which pairs really well with white rice.
Rating: 3/5
Where: 1 Lebuh Bishop, 10200 George Town, Penang
For more information on the Michelin Guide, click here.
For more lifestyle reads, click here.
| | |
| --- | --- |
| SHARE THE STORY | |
| Explore More | |