Food + Drink
Review: Indulge in a dining experience with French flair at Les Bouchons
Crème de la crème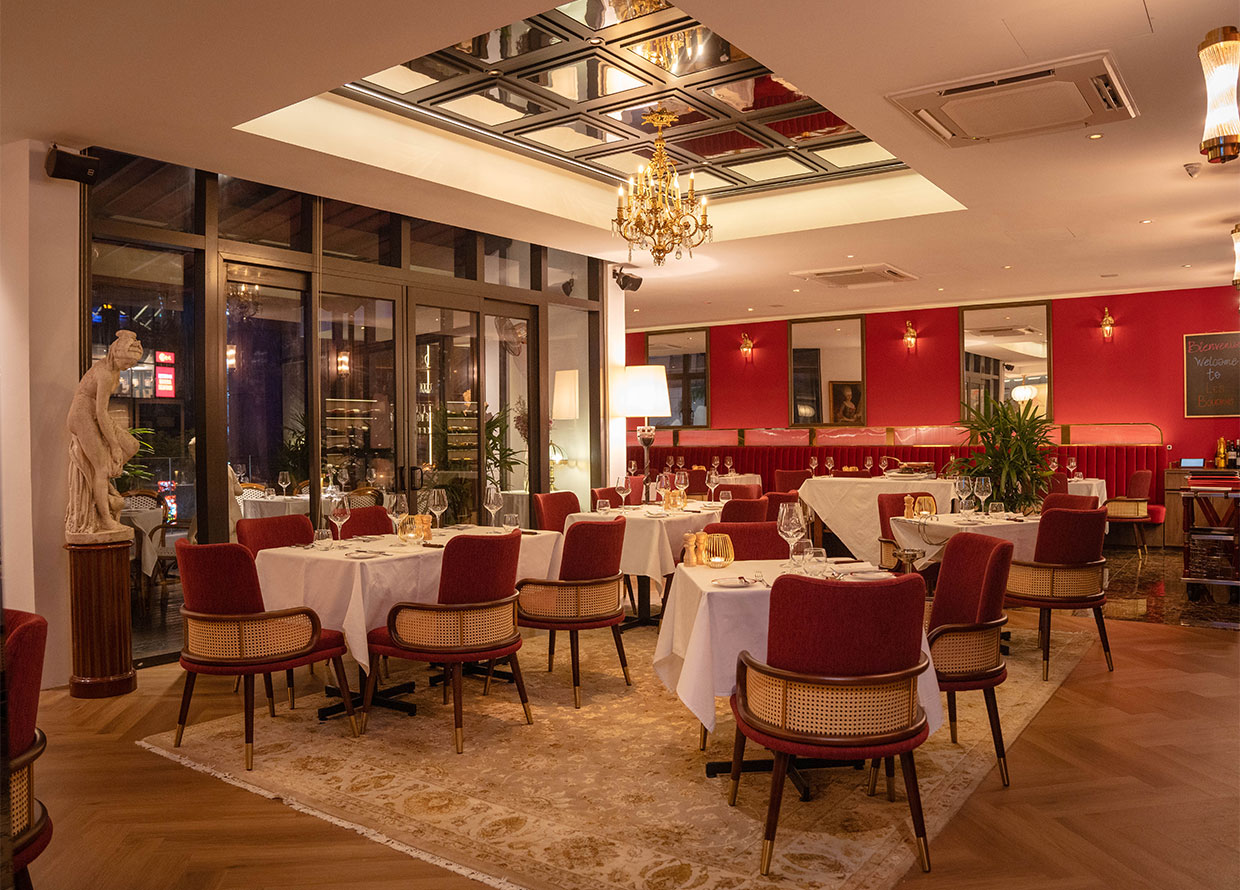 Embark on a gastronomic adventure at Les Bouchons, a premium French dining establishment that showcases the crème de la crème of French cuisine. Headed by Chef Rao, each dish is crafted with the finest, locally sourced ingredients. What sets it apart from other restaurants is that the dishes are pork-, lard-, and alcohol-free—all while retaining classic French flavours. 
Mickaël Cornac, the Executive Chef of Les Bouchons, explained that it was important for them to use the best locally sourced ingredients. He also stated that the Kuala Lumpur outlet will feature the largest menu with dishes that are alcohol-free to cater to the local Muslim community.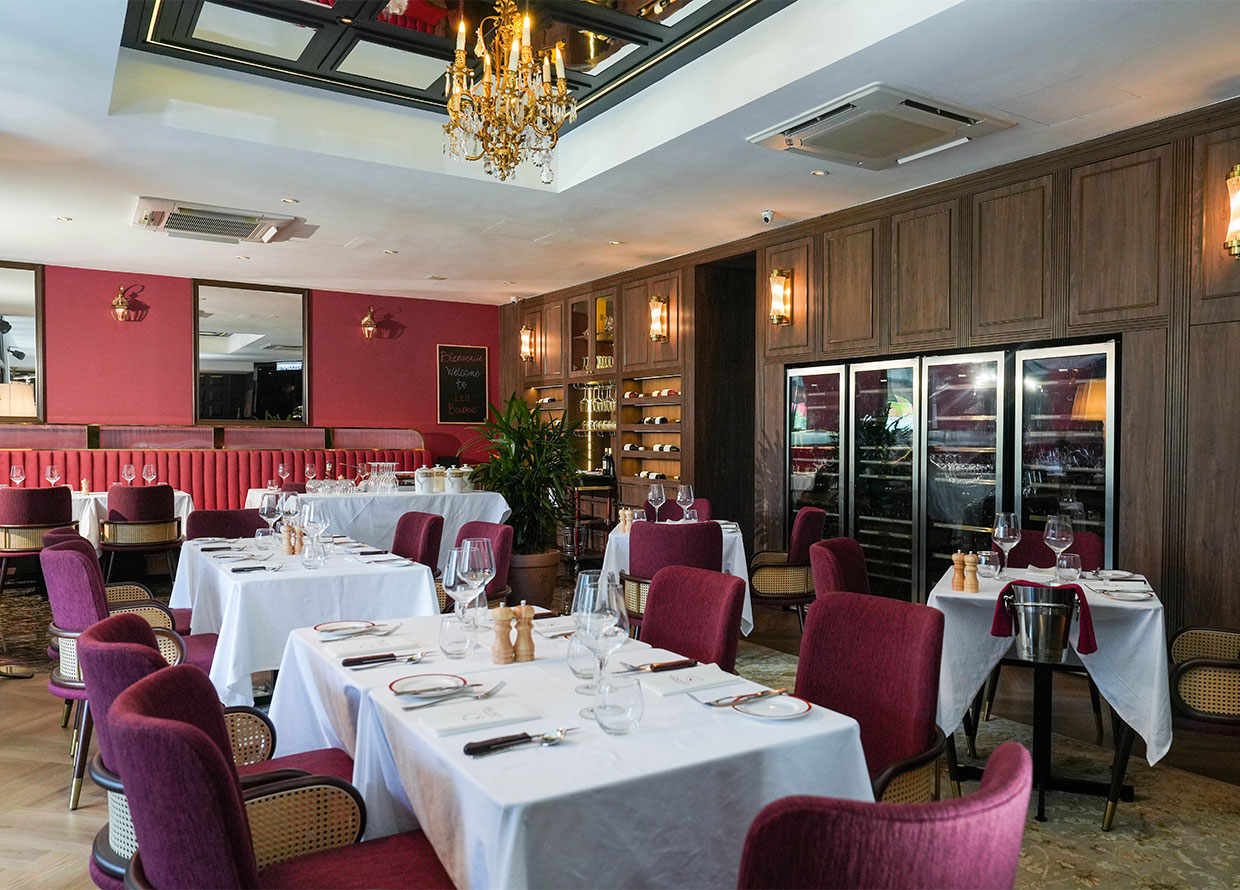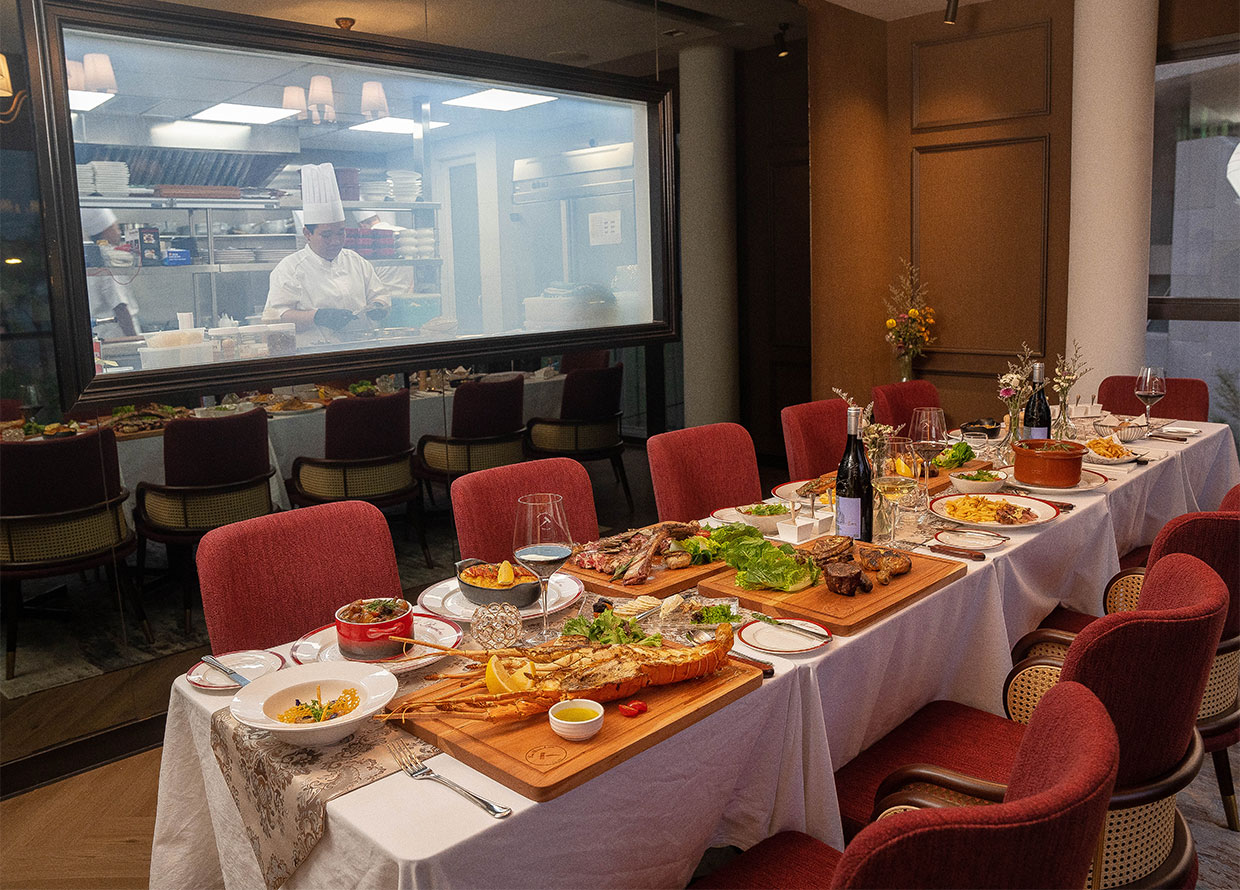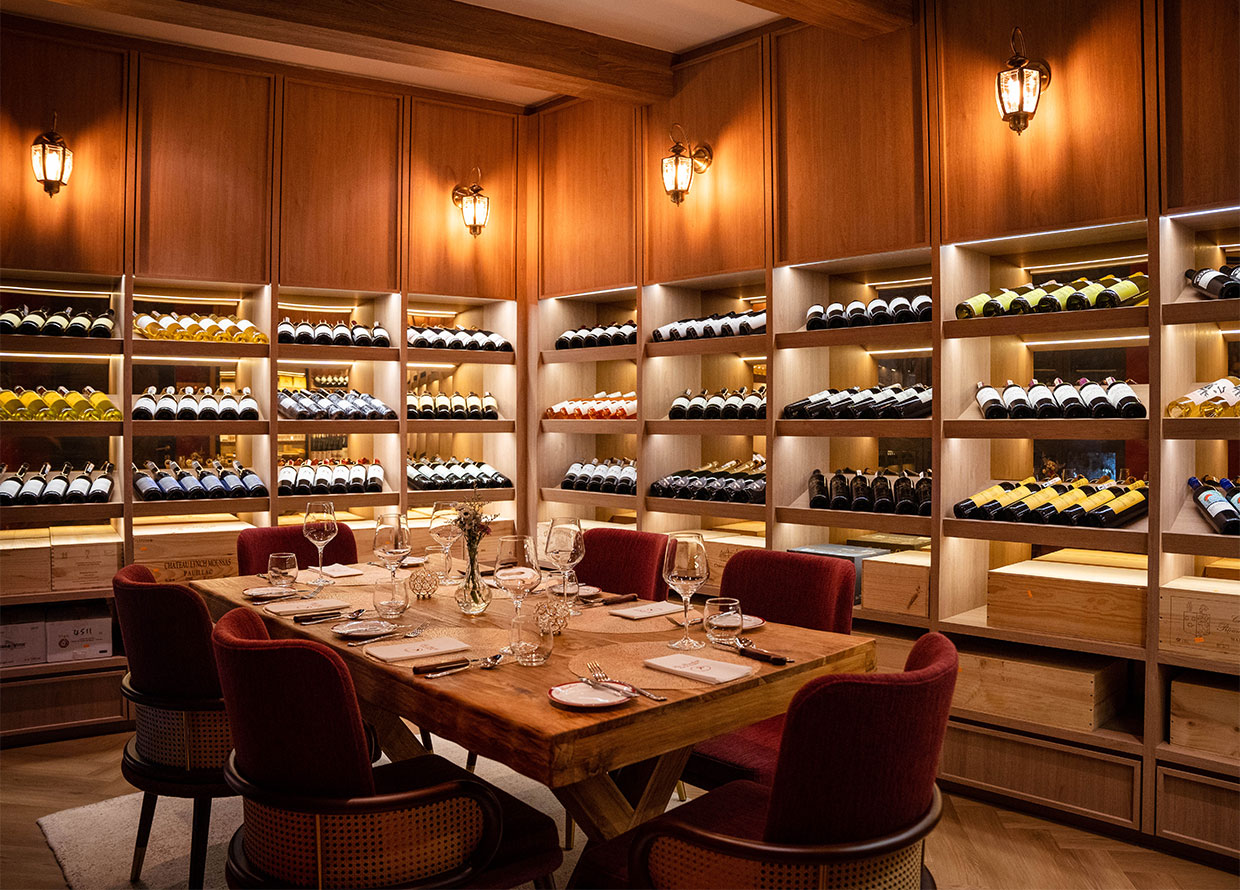 One step into the restaurant and it's as if you've been transported to the streets of France. Les Bouchons boasts the warm ambience of Parisian bistros with dimmed chandeliers and rustic wooden accents that feel oh-so-intimate. The space is decorated with an interesting display of vintage artworks from France that adds an elegant touch.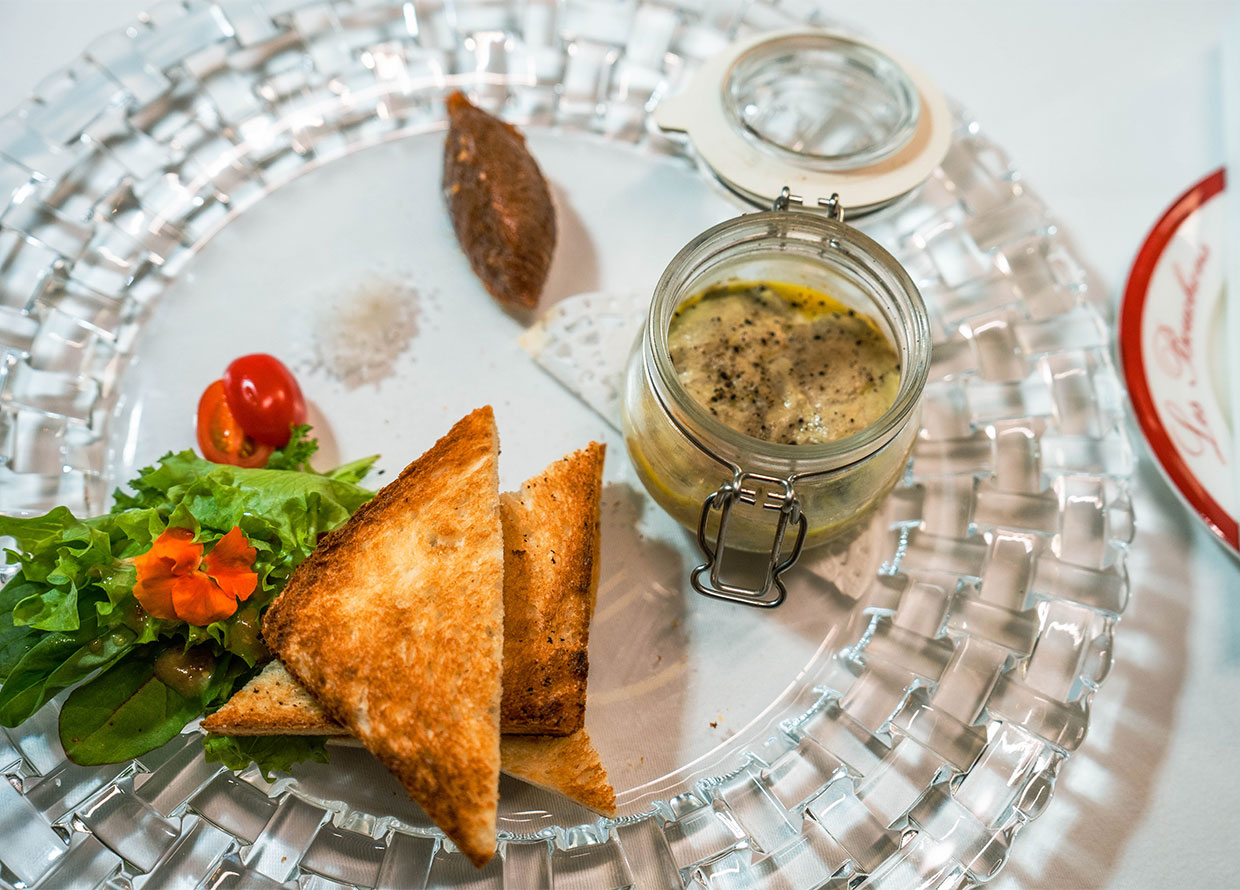 Our meal began with cold starters, smoked trout with sour cream and cocktails de crevettes that were incredibly fresh. A dish that's typically served during Christmas and New Year's, the terrine de foie-gras is the house speciality. Chef Cornac graciously demonstrated the best way to eat it—take a generous scoop, spread it on your toast, sprinkle some salt then top it off with the onion chutney that gives it a bit of sweetness.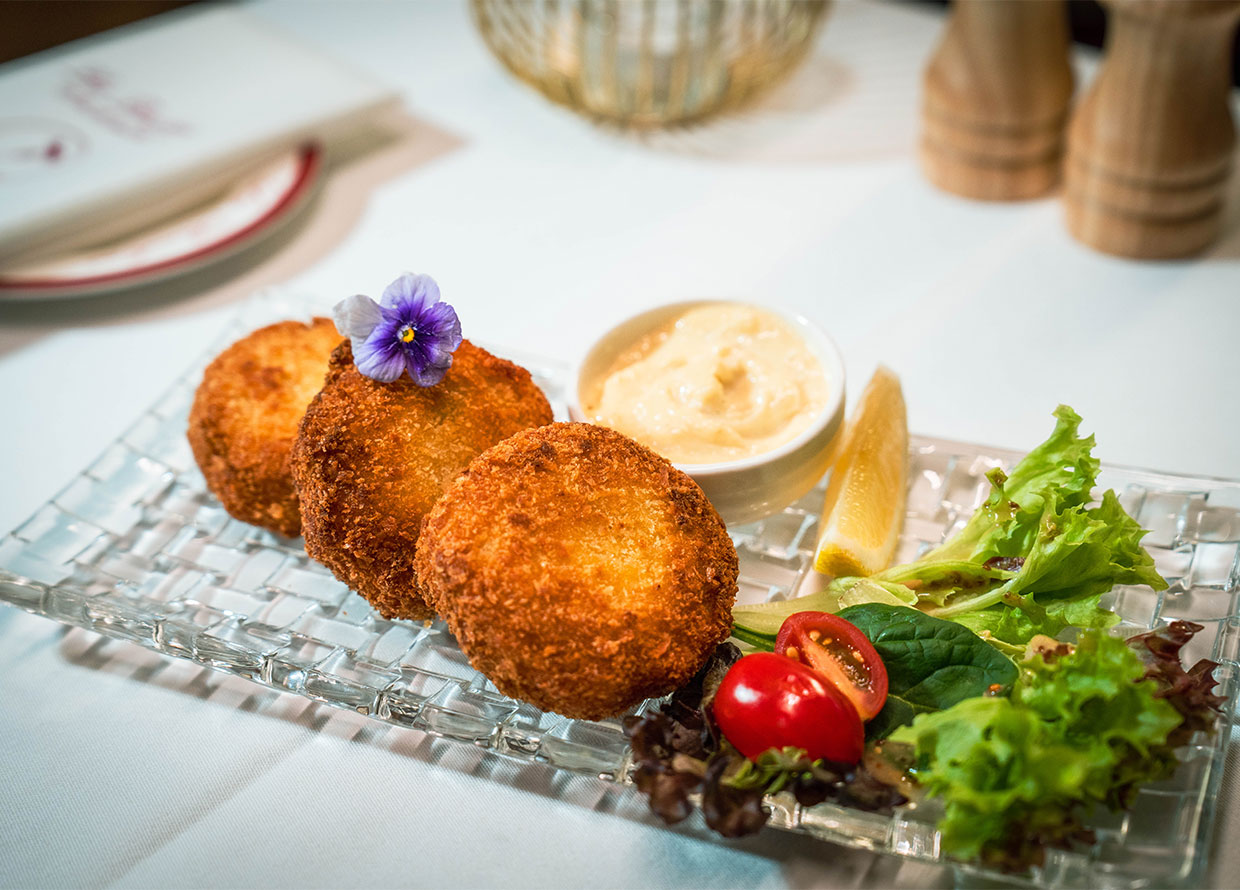 What was possibly the creamiest soup I've ever indulged in, the French ceps soup was the perfect mouthful of earthy flavours and drizzled with truffle oil that elevated the flavour even more. On the other hand, the homemade crab cake with aioli offered a delicious bite.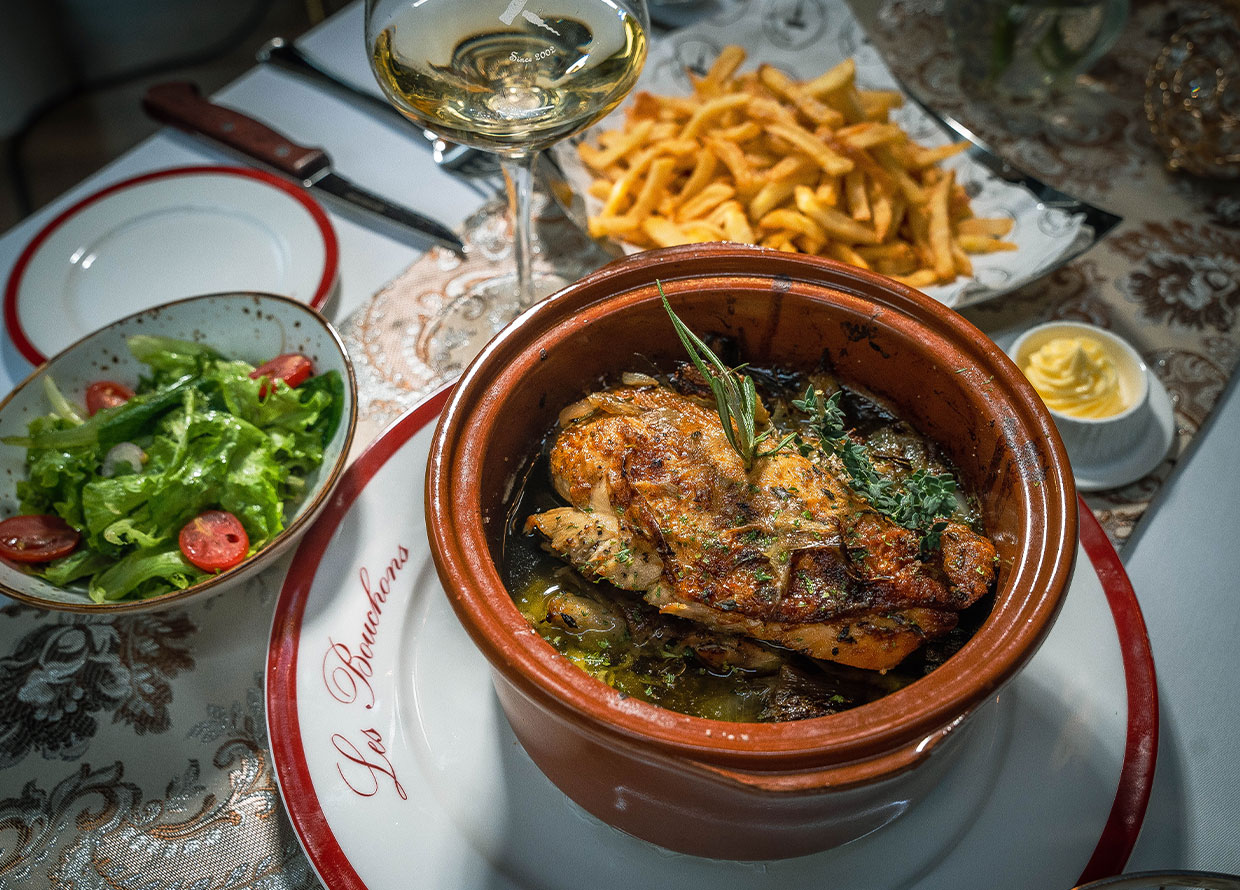 When the time for mains finally arrived, I was served the steak frites, a Les Bouchons signature—it was incredible, to say the least. Served with a generous dollop of butter and a side of fries (which is refillable), each slice was juicy and cooked to perfection. The 40 garlic roasted chicken was equally amazing. The flavours of rosemary and the many garlic cloves used (yes, they really use 40) seeped into the meat, making each bite so flavourful.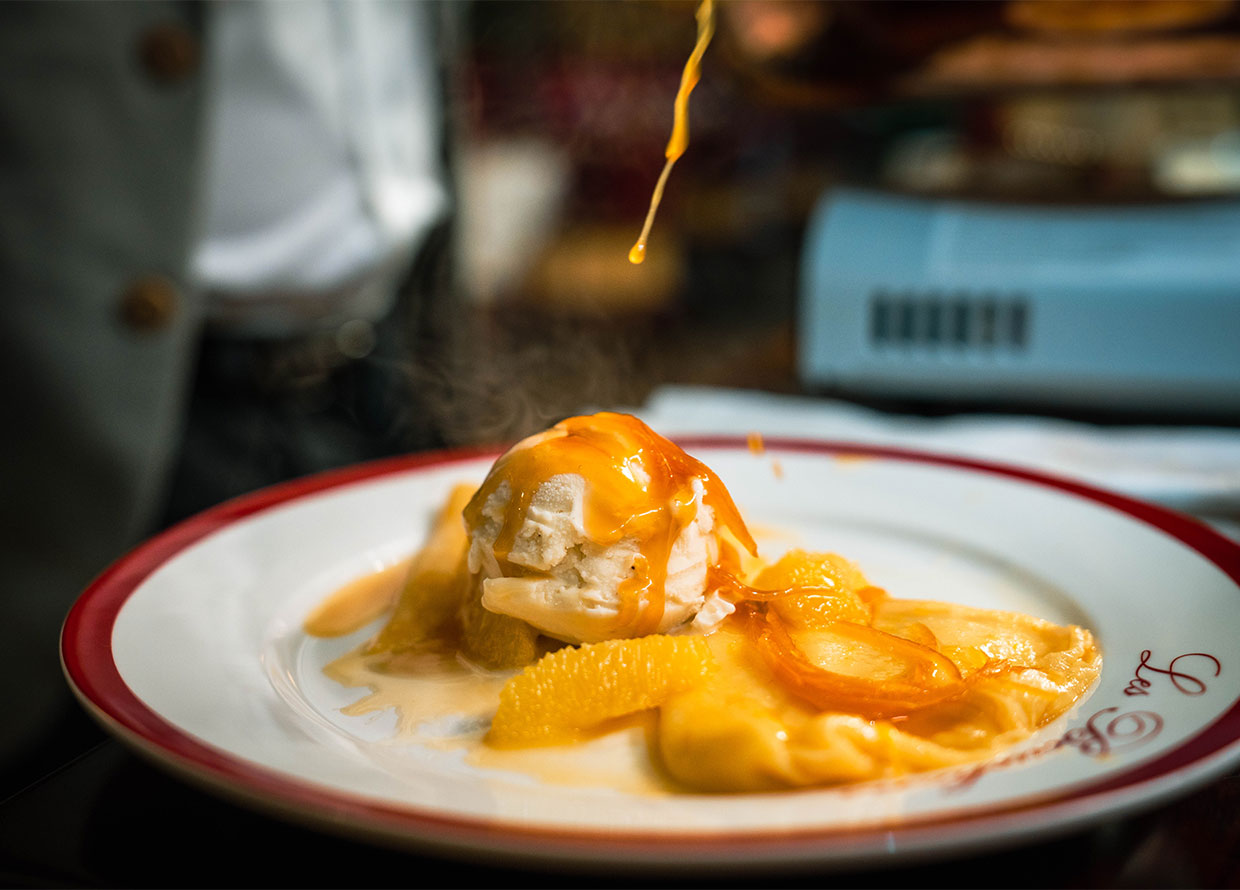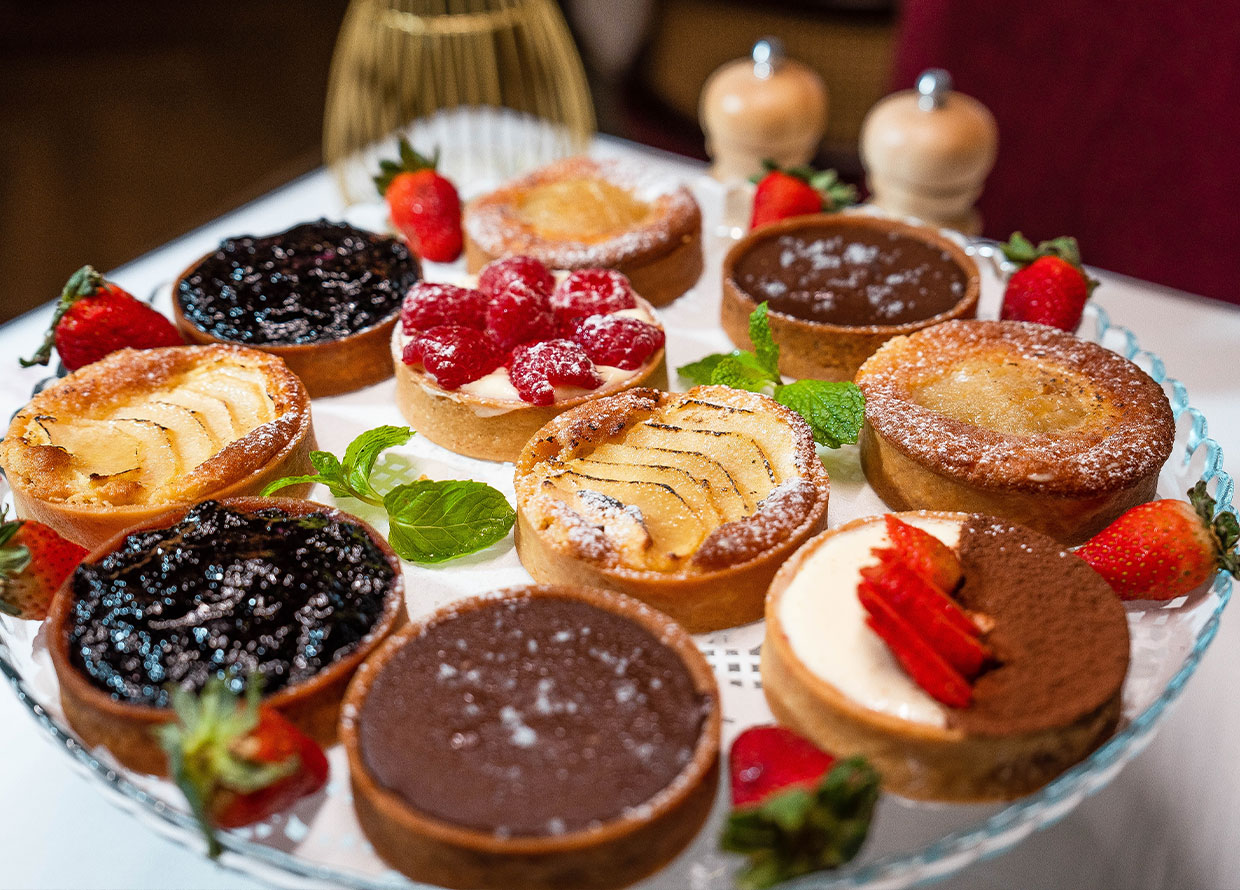 A meal isn't complete without dessert and Les Bouchons has plenty to show. Try their crepe suzette if you're looking to end your meal with some pizzaz. The dessert is prepared on a trolley right at your table and yes, the blue flame makes its appearance as the crepes cook. It is then served with a scoop of vanilla ice cream and drizzled with the sweet orange sauce. On the other hand, if you're craving for something more chocolatey, then opt for the homemade double Valrhona chocolate lava cake that's served with vanilla ice cream. Les Bouchons also has a rotational selection of tarts so be sure to ask if that's what you're looking for. 
All in all, Les Bouchons provided an unforgettable French dining experience—and dare I say, it was one of the best dinners I've had this year. If you're looking for innovative dishes, this may not be the place to be; however, the sheer effort and thought put into each of the many dishes offered here will give you a sense of comfort. A French bistro with classic French dishes, Les Bouchons is bound to wiggle its way into the hearts of food enthusiasts in the city.
---
LES BOUCHONS KUALA LUMPUR
Address: Lot 183, 1st Floor, Jalan Mayang, Off Jalan Yap Kwan Seng, Kampung Baru, 50450 Kuala Lumpur
Opening hours: 12pm – 2.30pm and 6pm – 10pm, daily
Contact: +60 10 217 2828
For more food and drink reads, click here. 
| | |
| --- | --- |
| SHARE THE STORY | |
| Explore More | |