Food + Drink
Nadodi, Eat and Cook, and Cilantro enter Asia's 50 Best Restaurants 2022 51-100 List
Congratulations and celebrations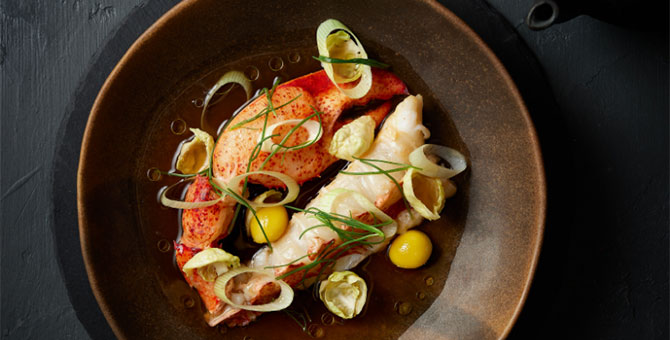 In the lead-up to the announcement of Asia's 50 Best Restaurants 2022 on 29 March, the extended 51-100 List has been revealed. Three Malaysian restaurants have made it onto the list, namely Nadodi, Eat and Cook, and Cilantro Restaurant & Wine Bar.
Nadodi climbed up the ranks from No. 99 on last year's inaugural 51-100 List to claim the No. 62 spot this year. Meanwhile, Eat and Cook and Cilantro celebrate their debut on the list at No. 81 and No. 93 respectively. Eat and Cook is also the 2022 recipient of the American Express One to Watch Award.
Check out the winning Malaysian establishments below and scroll on for the full list.
No. 62: Nadodi, Kuala Lumpur
READ MORE: Nadodi @ KL: Familiar flavours, extraordinary techniques
No. 81: Eat and Cook, Kuala Lumpur
No. 93: Cilantro, Kuala Lumpur
The 51-100 list covers 12 countries and territories across Asia, with the Greater China dominating the rankings. Hong Kong scored highest with 10 spots, whereas India is represented by seven restaurants. As for Malaysia's neighbours, Singapore claimed five places on the list, while Thailand counts four restaurants.
"This year's 51-100 list features 25 new entries and turns the spotlight on the region's emerging talent. We're thrilled to share this list to showcase the breadth and diversity of Asia's gastronomic scene as well as new culinary trends," said Asia's 50 Best Restaurants Director of Content William Drew.
Without further ado, here's the full list:
Asia's 50 Best Restaurants 51-100 List
51. Jin Sha, Hangzhou, China
52. Adachi Sushi, Taipei, Taiwan*
53. Seventh Son, Hong Kong, China
54. Mume, Taipei, Taiwan
55. Jaan by Kirk Westaway, Singapore
56. Euphoria, Singapore
57. Shoun RyuGin, Taipei, Taiwan
58. Esora, Singapore
59. Karavalli, Bangalore, India
60. Ta Vie, Hong Kong, China
61. Pru, Phuket, Thailand*
62. Nadodi, Kuala Lumpur, Malaysia
63. Vea, Hong Kong, China
64. Godenya, Hong Kong, China*
65. Anan Saigon, Ho Chi Minh, Vietnam
66. Bukhara, New Delhi, India
67. Refer, Beijing, China*
68. Xin Rong Ji, Beijing, China*
69. Comorin, Gurugram, India* (tied)
69. Gallery by Chele, Manila, Philippines (tied)
71. L'Effervescence, Tokyo, Japan
72. Liberte, Kaohsiung, Taiwan*
73. Dum Pukht, New Delhi, India
74. Antonio's, Tagaytay, Philippines
75. Lolla, Singapore*
76. Obscura, Shanghai, China*
77. Xin Rong Ji, Hong Kong, China*
78. Sushi Saito, Tokyo, Japan
79. Avartana, Chennai, India
80. Americano, Mumbai, India*
81. Eat and Cook, Kuala Lumpur, Malaysia*
82. Bâtard, Hong Kong, China*
83. Amber, Hong Kong, China
84. Golden Flower, Macau, China*
85. The Table, Mumbai, India*
86. Baan Tepa, Bangkok, Thailand
87. Lerdtip Wanghin, Bangkok, Thailand*
88. L'Envol, Hong Kong, China*
89. Jade Dragon, Macau, China
90. Topaz, Phnom Penh, Cambodia*
91. Quince, Bangkok, Thailand
92. Thevar, Singapore*
93. Cilantro, Kuala Lumpur, Malaysia*
94. Toyo Eatery, Manila, Philippines
95. Maison Lameloise, Shanghai, China*
96. Chaat, Hong Kong, China*
97. The Eight, Macau, China
98. Sushi Hare, Hong Kong, China*
99. Le Côté LM, Taichung, Taiwan*
100. 8 ½ Otto e Mezzo Bombana, Shanghai, China*
*represents new entries