Food + Drink
Moët & Chandon launches new multi-vintage champagne MCIII in Malaysia
A pioneering hybrid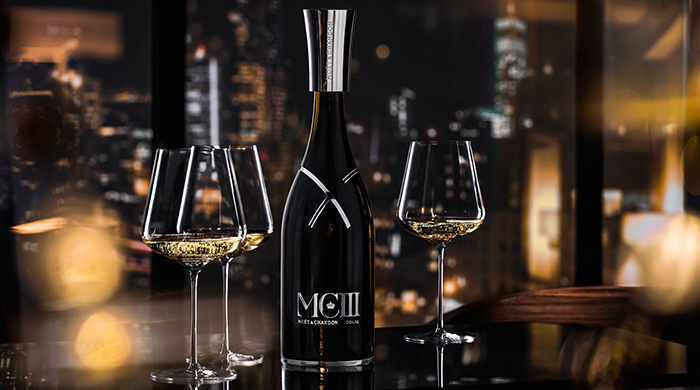 Imagine adding Chardonnay and Pinot Noir still wines, Grand Vintage still wines and Grand Vintage champagnes together as one blend? The first aged in metal (stainless steel vats), the second in wood (oak casks) and the third in glass bottles—and all three have a different maturity. Then, it is bottled for an average of 10 years of maturation and another one year for post-disgorgement.
The idea for MCIIII sounds complex but for the team at Moët & Chandon, it was a new start to a brand new champagne and the inspiration behind it stemmed from a similar blend they released in 1999 to celebrate the turn of the century—the Moët & Chandon Esprit du Siécle.
While the Esprit du Siécle combined only bubblies from the best years of the 20th century, MCIII was a more challenging goal as they had to combine still wines with champagne. It took the Maison two trials in five years before the third (and successful) attempt. Hence, the "001:14" numbering on the MCIII bottle—the "001" referencing the first cuvée and ".14" referencing the disgorgement date.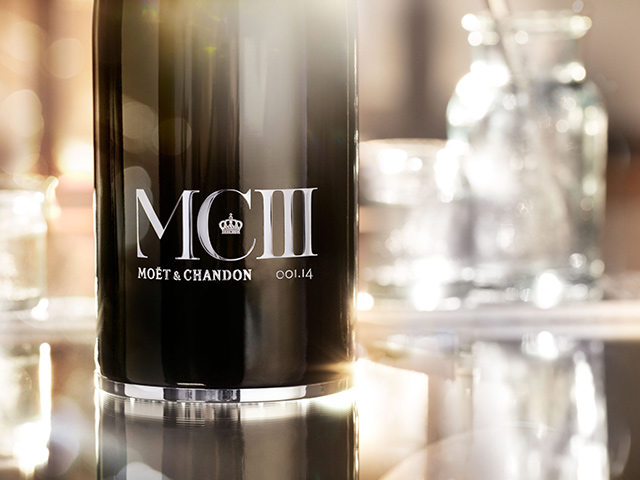 For such a unique champagne, even the way it's served is different. It's recommended to use a burgundy-shaped glass to keep the wine's freshness and enhance its tasting sensations. With a slight swirl and at the first whiff of the MCIII, the aromas come by the layers—mature, dark, warm and sweet notes of coffee, malt, mocha, praline, liquorice and the like, then intense nuances of citrus peel, citron, kumquat, bergamot and verbena, and finally mineral tinges and dry toasted notes.
The taste itself is magical on the palate. Despite its complicated birth, so to speak, it is seductive yet playful, full-bodied yet delicate, and above all, simply refined. MCIII starts out light and crisp, then slowly evolves to a rich expression of its fruitiness in notes of candied citrus fruits, plums and nectarines, dried figs and dates as well as tinges of warm spices such as vanilla, cinnamon and nutmeg. Finally, it settles to a mineral finish with a slightly bitter saltiness that is invigorating and refreshing.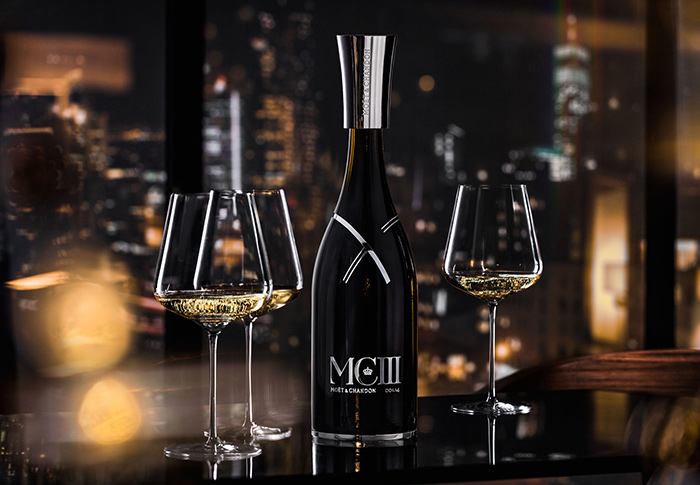 And because the MCIII combines the best of both still wines and champagnes, it is quite versatile to be paired with either light or strong entrées. But really, it's a champagne for the elegant and intimate moments.
For more information, visit their website.
Related stories:
The largest champagne cellars by Moët & Chandon reopens
#BuroLovesMoet: Delivering little buckets of love
Flirting with flamingos: Moët Rosé's new limited edition look
| | |
| --- | --- |
| SHARE THE STORY | |
| Explore More | |