From the beginning of your day till you've experienced all New York has to offer in 24 hours, here are the most stylish and luxurious places to dine in and have fun at while you absorb the latest trends this week.
Breakfast: Norma's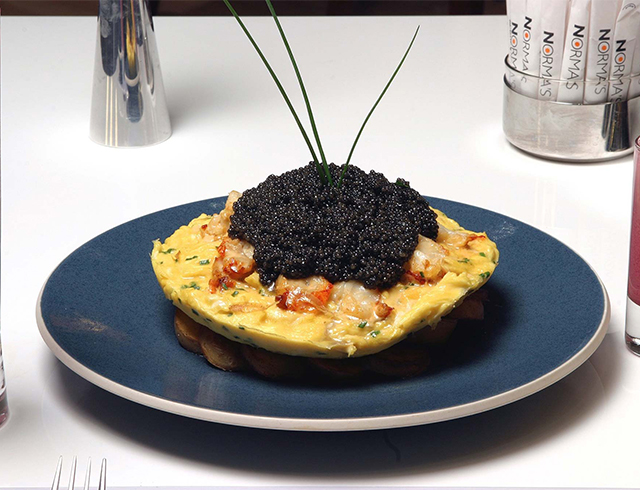 Your most important meal of the day has to be at Norma's in Le Parker Meridien. Home of the infamous Zillion Dollar Lobster Frittata that is overflowing with lobster and caviar, Norma's is sure to serve up a decadent and satisfying breakfast that will give you a wonderful start to an exciting day ahead.
Norma's. Le Parker Meridian, 119 West 56th St, New York, NY 10019.
Coffee: Culture Espresso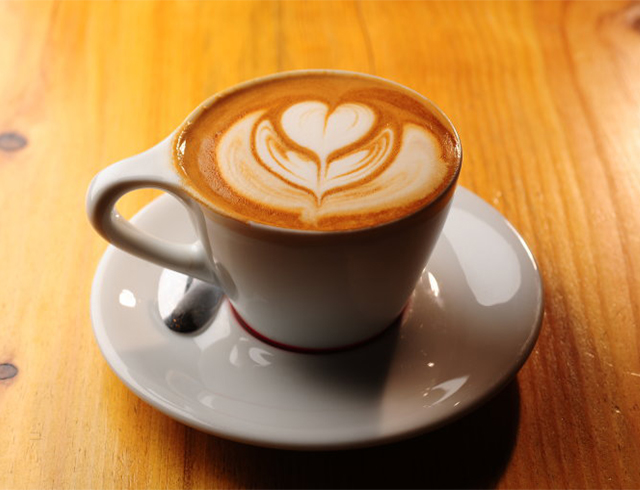 Find your caffeine fix in this quaint coffee shop near Bryant Park, just a few blocks away from most of the fashion week shows. Besides serving you delicious coffee, this stylish enclave also exhibits works of art and photography from local and international artists to keep you in an creative atmosphere, following all the shows that you will be attending.
Culture Espresso. 72 West 38th St, New York, NY 10018.
Lunch: Bouley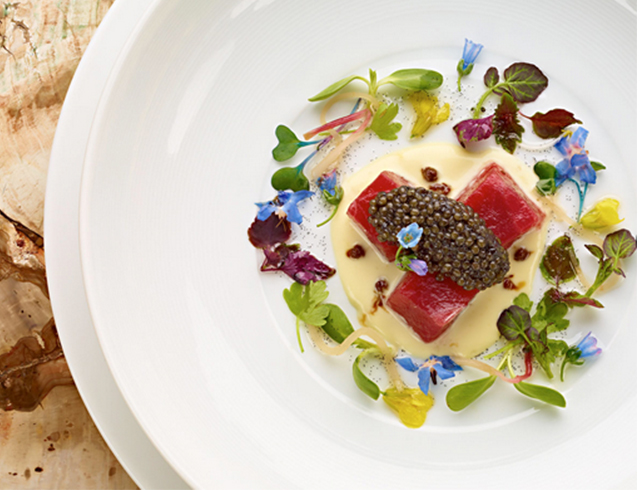 Lunch at Bouley is a must if you appreciate all things beautiful. From its beautiful and opulent set up to its immaculate plating, Bouley is sure to impress. Chef David Bouley believes in using unique and fresh seasonal ingredients, so guests can expect beautiful fall-themed dishes at Bouley.
Bouley. 163 Duane St, New York, NY 10013.
Munch: Mercer Kitchen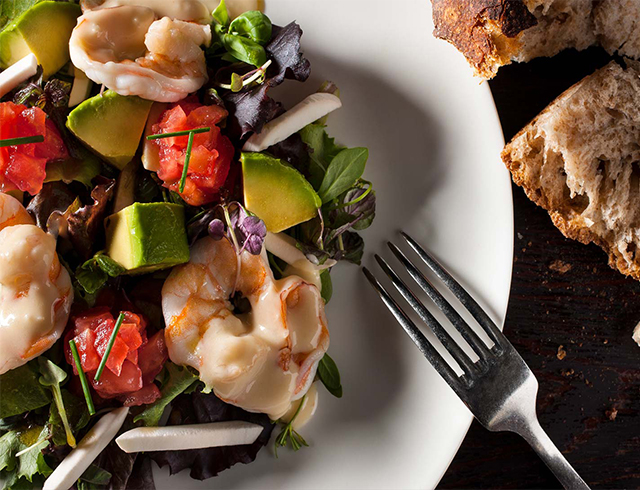 For a light bite, head to the Mercer Kitchen in the heart of SoHo. The restaurant gives out a chic and elegant vibe and the food is no less classy with items such as the Shrimp Salad with avocado, tomato and a champagne vinegar dressing. Another must-try at this stylish establishment is their crispy and delicious wood-fired pizzas.
The Mercer Kitchen. The Mercer Hotel, 99 Prince St, New York, NY 10012.
Dessert: Spot Dessert Bar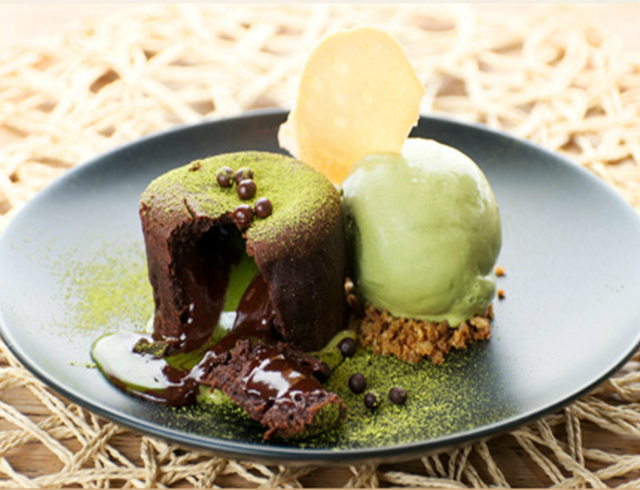 For the most charming and light desserts, drop by Spot Dessert Bar in Midtown. Made with an Asian flair, every dessert is so gorgeous, it will delight your fashion sensibilities and also make wonderful additions to your Instagram feed. A must-try is the gorgeous green tea lava cake.
Spot Dessert Bar. 13 St Marks Pl, New York, NY 10003.
Dinner: Per Se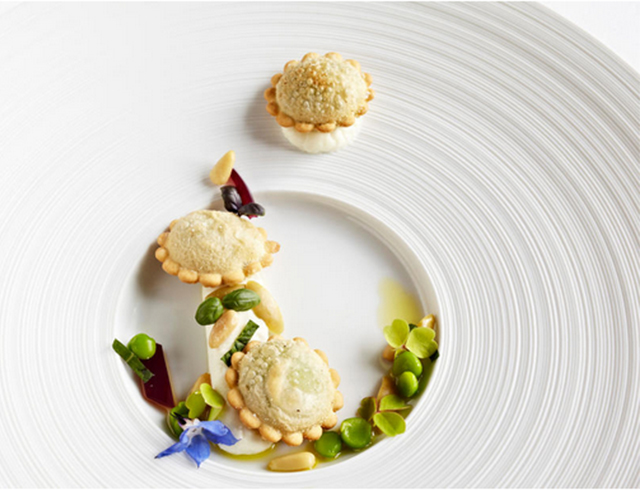 Have dinner overlooking one of New York's most famous feature, Central Park. One of the few exclusive restaurants in New York that offers Tasting Menus, diners can choose between the Chef's Tasting Menu or the Vegetable Tasting Menu. An interesting thing to note is that not a single ingredient is repeated in any of the dishes in this 9-course dinner.
Per Se. Time Warner Centre, Ten Columbus Circle (60th St), 4th Floor, New York, NY 10019.
Cocktails: Bar 54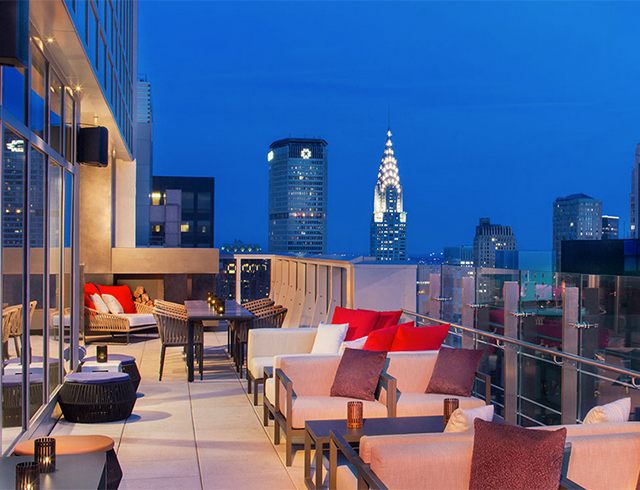 Unwind with one the most spectacular views of the city at Bar 54. This is the perfect place to restore your energy from the day to get ready for a night out. Bar 54's incredibly unpretentious setting will definitely refresh you while you have a relaxing cocktail or two before you head out for the night.
Bar 54. Hyatt Times Square New York, 135 West 45th St, New York, NY 10036.
Party: Le Bain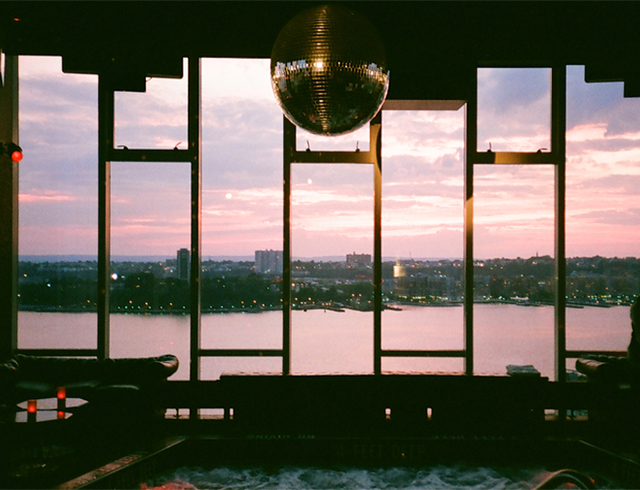 Notoriously difficult to get in, Le Bain offers a stunning view of the Hudson River at the rooftop of The Standard Hotel. Choose to party indoors or outdoor at this trendy location that is complete with a plunge pool right in the centre of the dance floor and a crêperie on it's grass covered rooftop. Mark your Fashion Week calendars on 11 September as Études Studio's masterminds, Aurélien and Jérémie will be celebrating Fashion Week with Joakim at this unique club.
Le Bain. The Standard High Line, 848 Washington at 13th St, New York, NY 10014.
| | |
| --- | --- |
| SHARE THE STORY | |
| Explore More | |