Food + Drink
Christmas 2019: A divine food and drinks gift guide for the most wonderful time of the year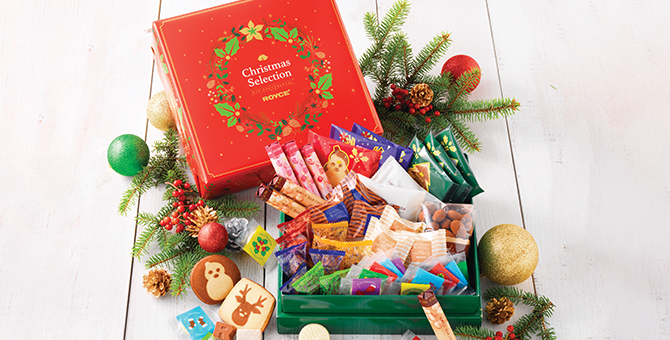 Looking for something personal this festive period? Look no further than what we have compiled for you. These edible presents (most of them) are perfect for anyone who, well, enjoys dwelling in the presence of food and drinks. What will you be getting for Christmas this year? Check out this list for some suggestions if you still haven't got a clue.
1. Amazin' Graze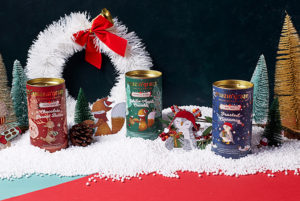 Amazing Grace Christmas
For the festive season this year, Amazin' Graze has collaborated with local artist Yee Vonne from Whimsy Whimsical for a series of hand-drawn illustrations. Flavours include the all-new Jubilee Apple Crumble Granola Bites as well as Chocolate Peanut Butter Fudge Bites and Frosted Cinnamon Nut Mix—which are popular choices last year. You can get the Merry Gift Box with three holiday snacks for RM39.90.
For more information and to purchase, visit this website.
2. Valen's Patisserie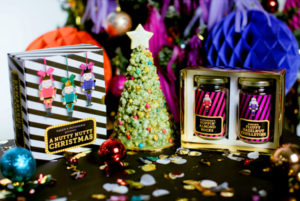 Valen's Patisserie Christmas collection
The gourmet dessert house presents 'A Nutty Nutty Christmas', which tells the story of Triplet Nutcrackers—Alexander, Baron, and Charles. The trio saved their 'Dessert Kingdom' from a nutty invasion by a neighbouring rival. The limited edition collection (available until 26 Decemer 2019) consists of 'A Nutty Nutty Christmas Gift Set' (RM120), a whimsical gifting option, and 'Charles' Popcorn Christmas Tree' (RM70). The former comes with a jar of 'Alexander's Poppin' Almond Rocks' (bite-size premium dark chocolate-coated chocolate chip almond cookies with popping candy and a jar of 'Baron's Fluffy Hazelnut Feuilletine' (bite-size premium dark chocolate coated marshmallow and Hazelnut Praline Feuilletine). The latter is a glazed popcorn treat with almonds and colourful chocolate candies. Oh, the glittering star? That's butter cookie!
For more information, visit this website or email [email protected] to place an order.
3. The Macallan Double Cask 12 Years Old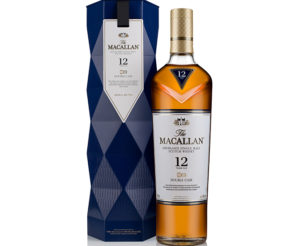 The Macallan Christmas collection
The single malt—harmonious and warm—forms part of the brand's Double Cask range. It is a fusion between the classic Macallan style and the unmistakable sweetness of American oak. It's an otherworldly experience on its own; from how it looks to the finish. Appearance-wise, the single malt showcases a colour akin to the Harvest Sun whereas for taste, expect honey, wood spices, and citrus balanced with raisins and caramel. Apart from the Alcohol by Volume (ABV) of 43 percent, you get a premium finish—oak lingers, warm, sweet, and drying. Enjoy the whisky with an ice ball or Pasa-Doble. The Macallan bottle is priced at RM360.
For more information, visit this website.
4. Nespresso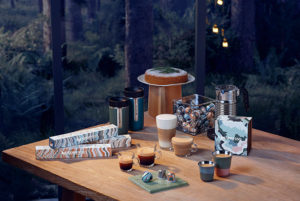 Nespresso Christmas
This holiday season, Nespresso's iconic end-of-year range is designed around indulgent Nordic moments. This range of limited edition original coffee is created in partnership with Danish designer, Louise Campbell. The collection takes design and flavour inspiration from Nordic countries. There are two new flavoured coffees—Variations Nordic Almond Cake Flavoured (a combination of biscuit and vanilla aromas with a Livanto base) and Variations Nordic Cloudberry Flavoured (Livanto base with cloudberries). The Nordic Black coffee is also available.
For more information, visit this website.
5. Marks & Spencer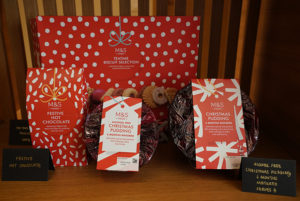 Marks & Spencer Christmas
The British retailer has launched an all-new Christmas collection. The M&S Food collection includes M&S Fruit Cake, M&S Christmas Pudding, M&S Christmas cookies, and chocolates. The festive range can be found in Marks & Spencer stores located in Suria KLCC, 1 Utama, The Gardens Mall, Sunway Pyramid, Paradigm Mall, and Sunway Velocity.
For more information, visit this website.
6. Coravin Model Eleven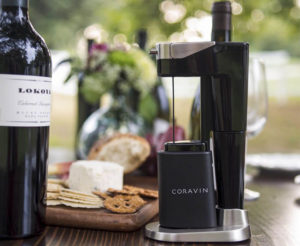 Coravin Model Eleven
This is the latest addition to the Coravin family. What sets the Model Eleven apart from its predecessors? It's the first fully automatic and Bluetooth connected Wine Preservation System. All you have to do is insert the needle through the cork, tip the bottle, and automatically pour your wine. By switching between pour sizes, you can even optimise your argon gas usage. Without removing the cork from the bottle, the wine maintains its taste even after a few years. The Model Eleven is priced at $649.95 (approximately RM2,699.23).
For more information, visit this website.
7. Royce'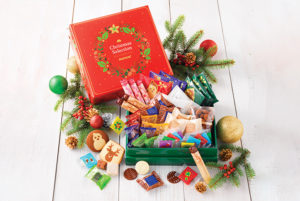 Royce' Christmas Collection
The exclusive Christmas collection is beautifully packaged to capture the essence of the Holiday spirit. Newest additions include Nama Mild Milk Christmas (liquor-free)—ganache chocolate containing the right blend of fresh Hokkaido cream together with chocolate and dusted with cocoa powder. The large Christmas Selection comes with 15 varieties of Royce' treats, including Christmas Cookies, Petit Kurumaro Chocolat, Pure Chocolate, Nutty Bar Chocolate, R Chocolat, and Chocolate Wafers. The 2019 Royce' Christmas collection is available online and in Royce' boutiques nationwide.
For more information, visit this website.
8. Whittard of Chelsea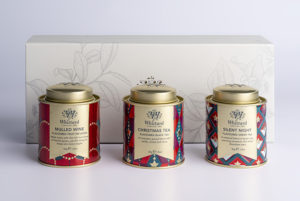 Whittard of Chelsea Christmas tea gift set
Lovers of all things tea-related, can I have your attention, please? The British tea parlour is finally here in Malaysia and the first store is located in 1 Utama Shopping Mall. This festive season, Whittard of Chelsea has a plethora of gift options to choose from. There are more than 15 variations of hot chocolate, including mint, salted caramel, and sticky toffee pudding. In addition to that, the shop carries more than 60 loose leaf teas and gift sets. Yes, complete with Christmas packaging so you don't have to wrap them!
For more information, visit this website.
9. Crème De La Crème (CDLC)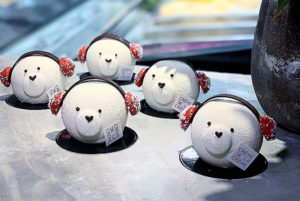 What's better than having desserts during the festive period? CDLC has curated a few Christmas-themed offerings this year such as Santa Bearby (cookies and cream, chocolate, vanilla ice cream, dark chocolate ganache, milk crumbs, coconut meringue and white chocolate dip) and Rudolph (coffee, salted caramel, Madagascar vanilla ice cream, home-baked cookie crumble, coffee joconde, chocolate dip, and torched marshmallows.
For more information, visit this website.
For more Christmas/Festive content, visit our Buro Christmas Village.
| | |
| --- | --- |
| SHARE THE STORY | |
| Explore More | |