Is it just us or is Lotus Biscoff the new Dalgona in town this MCO 3.0/FMCO/Phase One lockdown? While the famous caramelised cookies have been around for umpteen years—since 1932, to be exact—it seems to have resurged in popularity lately. More F&B establishments are now offering desserts made with Lotus Biscoff cookies or cookie butter, and several home bakers specialising in Lotus Biscoff desserts have emerged in recent months too.
Regardless, we're not complaining as we could definitely use a sweet distraction from everything that's going on in Malaysia and the world right now. For fellow Lotus Biscoff addicts out here, we've got your cravings covered with these must-try desserts around the Klang Valley. Thank us later.

Biscoff Icecream Cheesecake by Inside Scoop
If you love Lotus Biscoff, cheesecake, and ice cream, stay away from this—only because you won't be able to get enough of it. Made of all three godsent components sitting atop a crumble base and finished with salted caramel mousse, this Biscoff Icecream Cheesecake is the definition of decadence. The fact that it looks Insta-worthy (spot the cute crunchy chocolate pearls) is simply a plus. Alternatively, Inside Scoop also sells Lotus Biscoff Cheesecake pints if you're content with having just ice cream without the cake.
Website | Facebook | Instagram
Lotus Biscoff Bomboloni by Sugar and I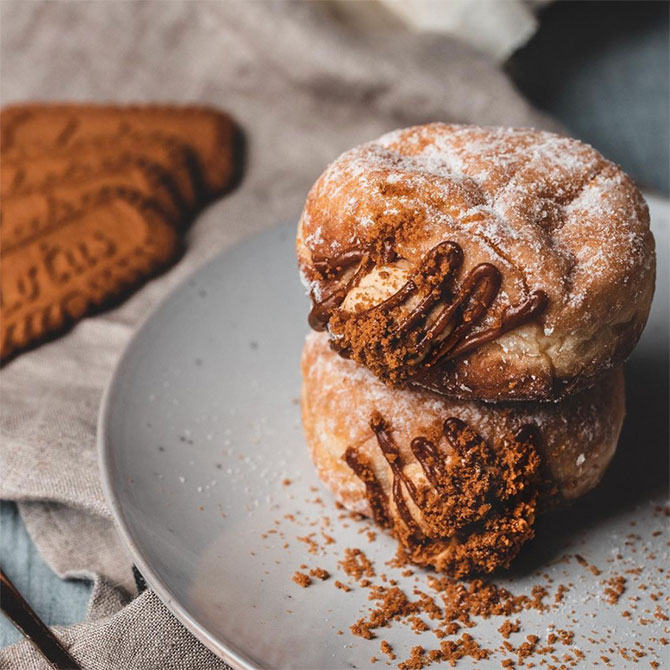 This Subang Jaya bakery is wildly popular for its bombolonis (Italian doughnuts) and Japanese cream puffs. The former is sold in a set of four or more pieces, so you can choose from an assortment of flavours including Matcha, Nutella, White Mocha and of course, the crowd-favourite Lotus Biscoff. Besides that, the shop also offers cakes, brownies, cold brews, and more signature treats to tempt your sweet tooth.
Lotus Biscoff Cheesecake by Souka Bake Shop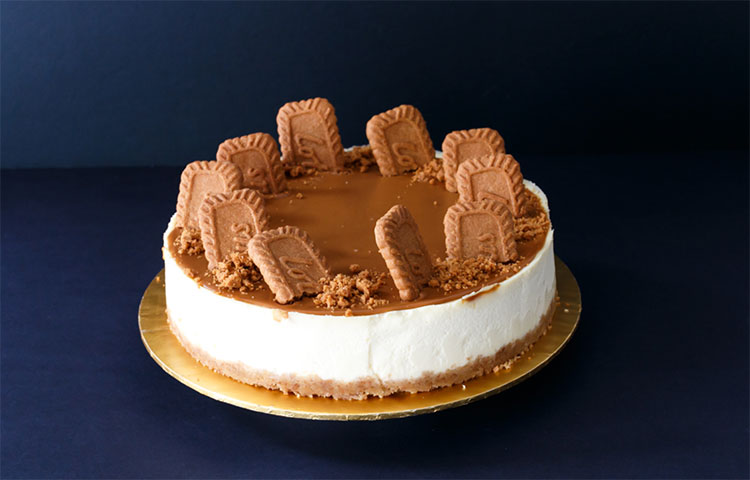 With its extensive range of cakes, cookies, pies and custom sweet treats, it's hard not to find what you're craving for at Souka Bake Shop. And if said craving is Lotus Biscoff, this cheesecake version won't disappoint. There's also a Biscoff Chocolate Cake if you prefer something cocoa-based, or Biscoff Cookie Vanilla Cake if you prefer lighter textures. Alternatively, the shop also offers biscoff-flavoured cream-filled doughnuts (not unlike bombolonis).
Website | Facebook | Instagram
Lotus Biscoff Donut Ice Cream by IDC
View this post on Instagram
Savour the best of both worlds with this unique Lotus Biscoff Donut Ice Cream co-created by IDC in collaboration with Sugar and I. The brand claims it's the first of its kind in Malaysia—made from scratch with a buttery doughnut-flavoured cream base churned with biscoff salted caramel sauce, and topped off with crunchy lotus biscoff biscuits. It's available for a limited time only, so you'll want to get dibs on it sooner rather than later.
Lotus Biscoff Donuts by Mini Sugarie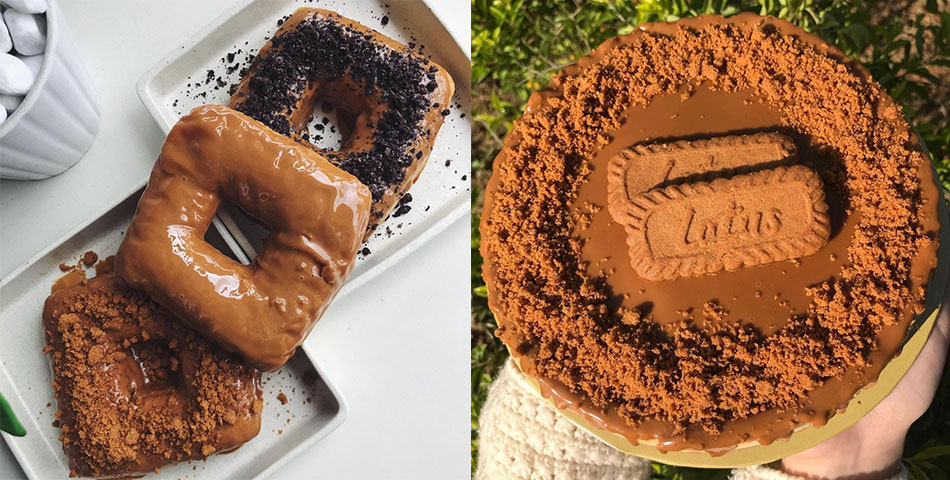 This home baker took her love for her favourite dessert and turned it into a business of selling everything Lotus Biscoff. Think doughnuts, muffins, mini and whole cheesecakes—all made with generous amounts of Lotus crumbs, biscuit and spread. Treat yourself to the deluxe options or 'spread' the love to your friends and/or family with the whole cake (available in 5- to 9-inch sizes)!
Lotus Caramelised Cookies Cake by Junandus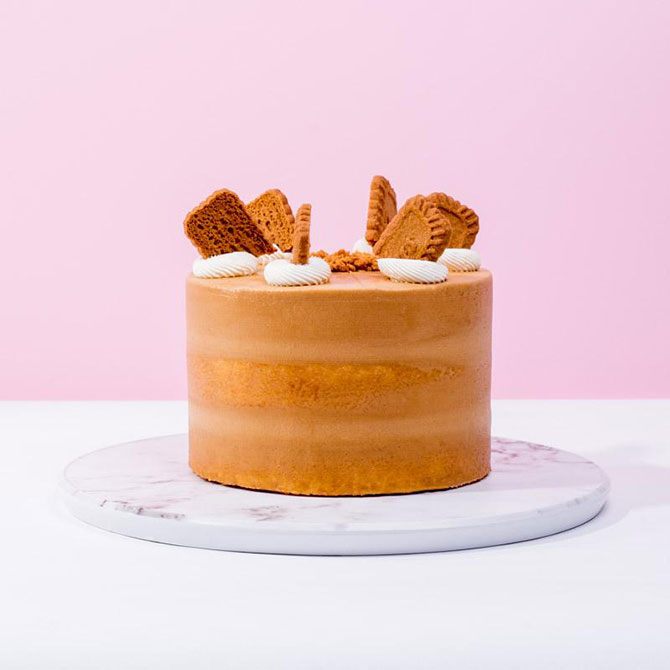 We don't know about you, but the biscoff cookies crowning this creation seals the deal for us. A smooth, creamy, caramelised base meets crunchy bites of lotus cookies and light cream to make one delectable cake any Lotus Biscoff fan will want to dig into. Orders from Cake Rush can also be customised with a message and comes with optional balloons and bundle sets that are perfect for birthday celebrations!
Website | Facebook | Instagram
Tiramisu by Sunbather Coffee
Sunbather Coffee isn't only known for its coffee and hearty sandwiches; the dessert menu is equally worth checking out. For starters, Lotus Biscoff fans may consider the Tiramisu—made of full-flavoured coffee-soaked sponge, creamy mascarpone cheese, and rich chocolate caviar topped with copious dusting of cocoa powder and a single Lotus Biscoff cookie.
Speculoos Croissant by Dotty's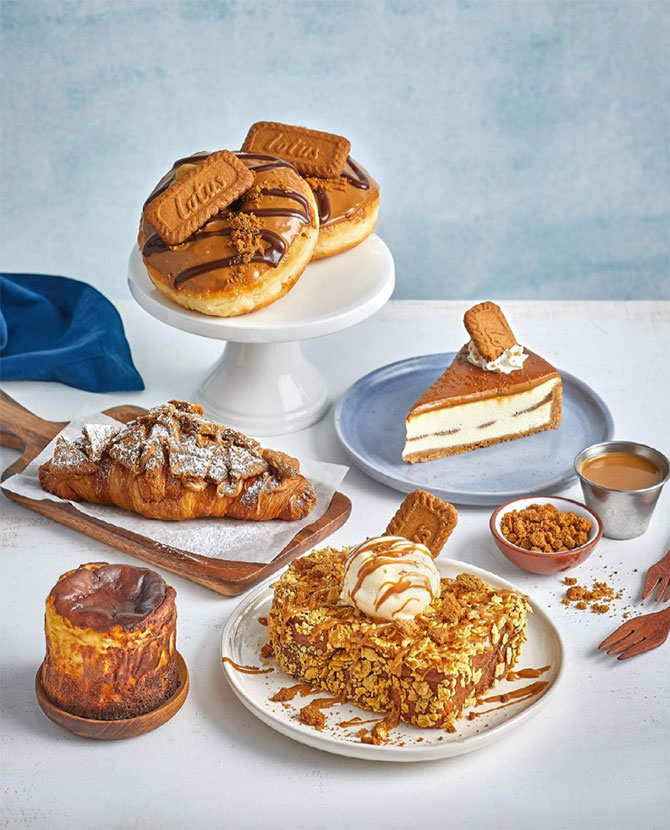 In case you weren't aware, Lotus Biscoff is also known as 'Speculoos' in its spread or cookie butter form. With that in mind, you won't want to miss the Speculoos section on Dotty's menu, which comprises a croissant, doughnut, cake, skillet cookie, and French toast. Each creation boasts chunks of the well-loved cookie and either drizzles or fillings of the spread for a sinful indulgence with every bite.
Website | Facebook | Instagram
For more food and drink delivery options, head over here. 
| | |
| --- | --- |
| SHARE THE STORY | |
| Explore More | |