What comes to mind when you think of Italian cuisine? For many: pizza, pasta, and everything nice. Fresh ingredients and flavours take centre stage whereas authenticity is thoroughly appreciated. Malaysians are blessed with a multitude of restaurants that specialise in Italian fare. Check out the roundup below for some of the must-try establishments in Kuala Lumpur.
Note: With Recovery Movement Control Order (RMCO), some details might be different from the ones stated. Remember to check with the restaurant!
1. Luce Osteria Contemporanea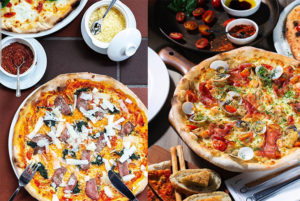 Luce Osteria Contemporanea
This is one of the most popular Italian restaurants in KL and is the destination for pizza lovers. You will find a range of around 55 homemade Italian pizzas as well as a classic Italian dishes. At Luce Osteria Contemporanea, you should try classic pizzas such as Calabria (Tomato Sauce, Mozzarella Cheese, Spicy Sausage, Red Onion, Black Olives) and Quattro Stagioni (Tomato Sauce, Mozzarella Cheese, Honey Baked Ham, Button Mushrooms, Artichokes, Pork Sausage) as well as Special Pizzas such as Pizza Sole (Sun Pizza with Mozzarella Cheese, Tomatoes Sauce, Burrata Pugliese, Rocket Salad, Sliced Tomatoes). Why not get the Grigliata Mista? It's a sharing platter that consists of Smoked Duck Breast, Pork Belly, Beef Fillet, Pork Sausage, Bacon, and Wurstel; served with Grilled Vegetables and Black Peppercorn Sauce.
Address: 10, Lorong Raja Chulan, Kuala Lumpur
Contact: 03 2078 8008
Website | Facebook | Instagram
2. Sassorosso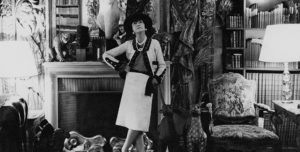 Sassorosso
This is one of the best spots to go to for authentic Italian fare in the city. Expect fresh Italian seafood dishes, savoury desserts, and pizza (of course). Must-haves include Risotto Gamberi with Tiger Prawns and Smoked Buffalo Mozzarella; Rabbit Tagliatelle with Portobello Mushrooms and Red Wine Sauce; Braised Veal Ossobucco with Mashed Potato or Saffron Risotto; as well as Air-dried Beef Bresaola with Goat Cheese Crostini, Walnut, and Watercress.  Sassorosso opened its doors in 2007 and is helmed by owner and chef Giovanni Koromilas.
Address: 9, Lorong Yap Kwan Seng, Kuala Lumpur
Contact: 03 2166 6428
Website | Facebook | Instagram
3. Zenzero Restaurant and Wine Bar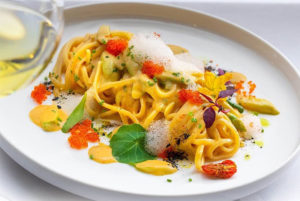 Zenzero
This Italian restaurant opened in December 2013 with the aim of bringing contemporary Italian cuisine to the Kuala Lumpur. The menu here is very Italian in nature. Prawn Risotto is a dish to check out alongside the Assaggini—a sharing platter with fried octopus, smoked salmon, duck ham, cheese selections, marinated olives, pickled vegetables, and toasted bread. Also, try the Lobster Linguine and the Pappardelle al Ragù di Carne.
Address: A09, Ground Floor, St Mary Place, 1 Jalan Tengah, Kuala Lumpur
Contact: 03 2022 3883
Website | Facebook | Instagram
4. Nero Nero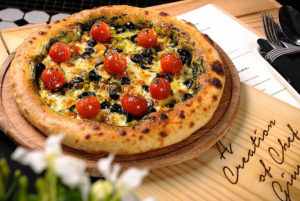 Nero Nero
Located in DC Mall, this restaurant categorises its cuisine as "bistro Italian" with a menu that centres around seasonal produce. Walk into the establishment and you will notice an European-styled deli, an espresso bar featuring low-back tolix bar stools, as well as black and white interiors finished with checkered mosaic tiles. At the helm of Nero Nero is Chef Giuseppe Lioce.
Address: L3-02, Jalan Damanlela, Damansara City Mall, Kuala Lumpur
Contact: 03 2011 3811
Website | Facebook | Instagram
5. La Risata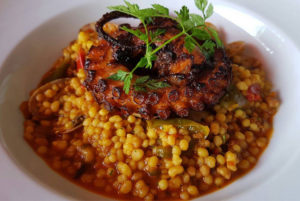 La Risata
This Italian restaurant has been in KL since 1996! To experience the very essence of Italian dining, this is the place to explore. It has stood the test of time for many reasons—one being its welcoming ambience, and two, the food. Of course. A must-try here is Pizza Polpo Brasato: Squid ink pizza with braised baby octopus, beef bacon, and mozzarella.
Address: 6, Persiaran Ampang, Desa Pahlawan, Kuala Lumpur
Contact: 03 4252 6269
Website | Facebook | Instagram
6. Favola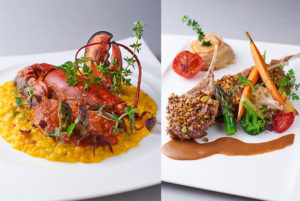 Favola KL
This restaurant is Le Méridien KL's resident Italian spot and pays homage to classic dishes from Italy. You will be able to find more than 60 varieties of hearty Italian specialties. The setting of Favola will transport you to Venice. Get the Boston Lobster with Saffron Risotto and Saffron Carnaroli Rice.
Address: Le Méridien Kuala Lumpur, Jalan Stesen Sentral
Contact: 03 2263 7434
Website | Facebook | Instagram
7. Strato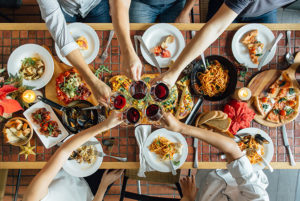 Strato, Troika
Looking for a restaurant that serves Italian cuisine with a view? Strato might just be the right one for you. What dishes to feast on? You should check out the Wagyu beef cheek tortellini with sage brown butter and fried onion; as well as Eggplant parmigiana with buffalo mozzarella fondue, pesto, fresh tomato salad, and pine nuts.
Address: Level 23A Tower B, The Troika, 19, Persiaran KLCC
Contact: 03 2162 0886
Website | Facebook | Instagram
8. a'Roma Dinings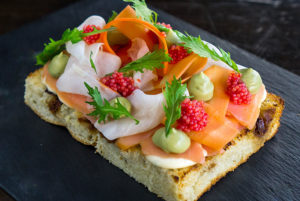 A'roma Dinings
This Italian restaurant in Petaling Jaya serves true-blue Italian fare that's complemented with good coffee. Chef Riccardo Milone leads the team here at a'Roma Dinings with more than 30 years of culinary experience. Check out our food review of a'Roma Dinings here.
Address: 1, Jalan 20/14, Taman Paramount, Petaling Jaya
Contact: 03 7865 9829
| | |
| --- | --- |
| SHARE THE STORY | |
| Explore More | |