Food + Drink
7 Best cafes to explore around Jalan Telawi, Bangsar for brunch
For your next cafe hop
Featured images: @vcrlovesyou / Instagram | @aroundthecoffeeshops / Instagram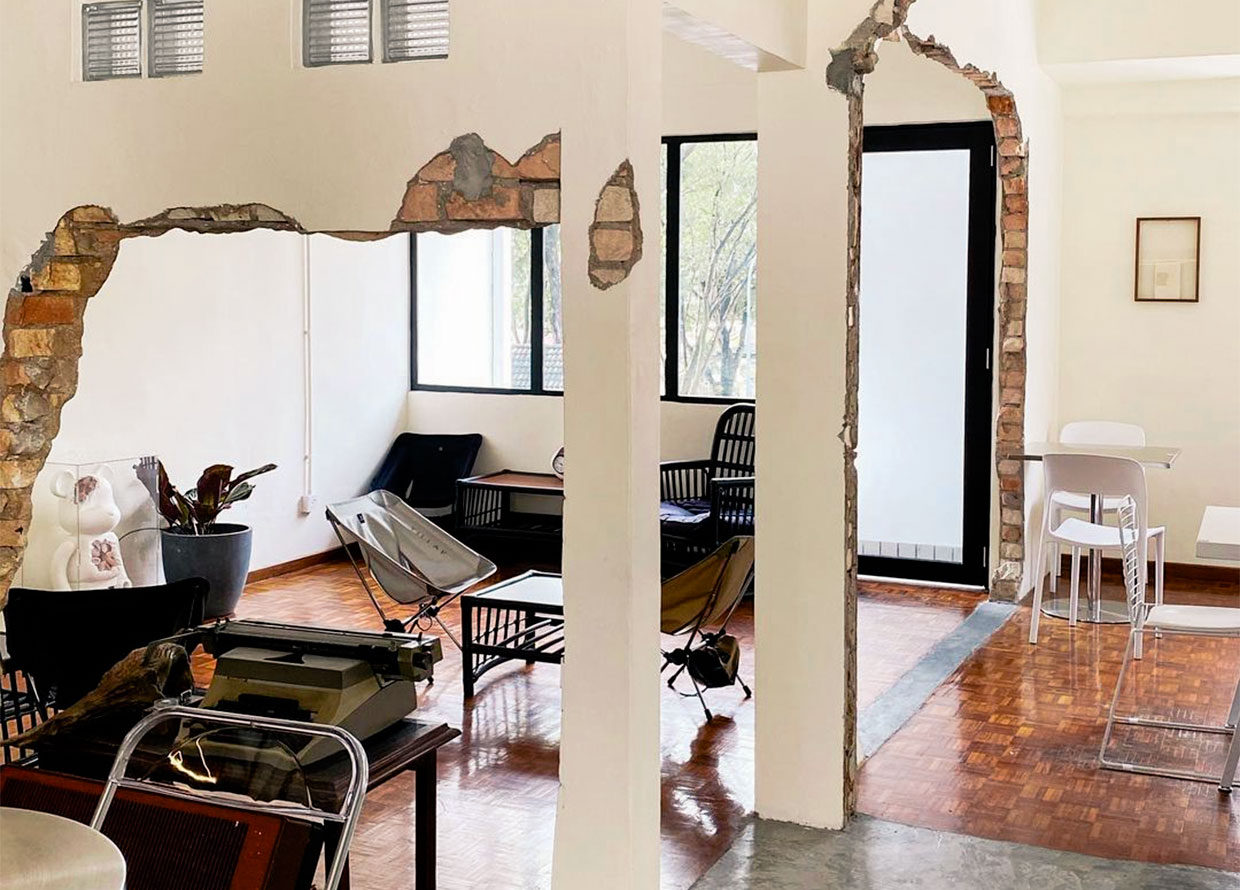 There's something about the vibrant neighbourhood of Bangsar that makes it a hotspot in KL, and its delightful array of cafes and eateries certainly add to its charm. In particular, the Telawi area is a haven for coffee enthusiasts and foodies alike, with its diverse selection of cafes serving up delicious brews and delectable bites.
Whether you're looking for a cosy spot to catch up with friends, a quiet corner to work, or a stylish setting for a date, this list of the best cafes around Bangsar's Telawi streets has got you covered. From chic and trendy cafes with Instagram-worthy decor to quaint hole-in-the-wall spots with delicious homemade pastries, there's something for everyone on this list.
1. Antipodean Bangsar
View this post on Instagram
If you ask anyone about where to go for brunch at Jalan Telawi, one of the popular spots would be Antipodean. This long-time neighbourhood cafe brings a taste of New Zealand's and Australia's cafe scene to the bustling Bangsar neighbourhood. On the extensive menu written on the walls of the cafe, you can find a variety of savoury and sweet options from hearty breakfasts and fresh salads to sandwiches and burgers, so there's bound to be something to satisfy everyone. If you're not sure where to start, some of their top menu items include the signature Big Breakfast and the Banana Bread French Toast. Other than that, no visit to Antipodean is complete without a cup of signature coffee that uses its own roasted coffee beans sourced from small growers all over the world.
Address: 20, Jalan Telawi 2, Bangsar, 59100 Kuala Lumpur
Opening hours: 7am to 8pm daily 
Contact: 03 2282 0411
Facebook | Instagram | Website
2. VCR
View this post on Instagram
VCR is also another popular name in the cafe scene, especially with its offshoot of newer establishments such as VCR Bakehouse and VCR Ritchie, to name a few. This cosy neighbourhood haunt is a favourite for those catchups over their delicious coffee. Most patrons would start their day with the cafe's Big Breakfast or Pennsylvania's Soul—and we think you should too.
Address: 31, Jln Telawi 3, Bangsar, 59100 Kuala Lumpur
Opening hours: 8am to 11pm daily 
Contact: 03 2201 0011
Facebook | Instagram | Website
3. Nutmeg
View this post on Instagram
A well-known spot among the mall dwellers of Bangsar Village, Nutmeg is known for its wide variety of unique cakes, all-day breakfast, and western menu. Though the seating is limited, the friendly waiters there would make you feel welcome with their great service. If you are wondering which cakes you should try here, we recommend the Coconut Moonlight, Malted Clouds (think Maltesers), and for a local touch, the Cempedak Cake.
Address: UGF-28A, Bangsar Village II 2, 2, Jalan Telawi 1, 59100 Kuala Lumpur
Opening hours: 9.30am to 10pm daily
Contact: 03 2201 8230
4. SWÔL
View this post on Instagram
Featuring an all-white and contemporary design, Swôl is a bistro cum event space that's a must-visit to feed your minimalist dreams. The interiors are like an art museum where you'll be sitting on round boulder-like chairs and have your drinks and light bites served on modern tables. In terms of the menu, the bistro serves an assortment of patisserie such as macarons, croissants, pain au chocolate, and even indulgent cheesecakes from the Cheesecake Factory. You'll definitely want to order a cup of coffee or matcha to go with those bites!
Address: 34-1, Jalan Telawi 2, Bangsar, Kuala Lumpur
Opening hours: 8am to 8pm (Mondays to Thursdays) | 8am to 10pm (Fridays to Sundays)
5. Hani Eatery
View this post on Instagram
Sip on your cuppa among broken walls and vintage, unique decor pieces scattered around the eclectic Hani Eatery. The cafe serves a mix of Japanese fusion dishes such as rice bowls, and udon along with breakfast sandwiches (until 5pm only). One of the bestsellers to try is the Salmon Dashi Don—rice served with salmon, sautéd vegetables, corn, nori flakes, dashi soup, and bonito flakes. As for dessert, the Chocolate Scone Tart with Salted Strawberry offers an intense and gooey chocolate filling balanced with homemade salted strawberry jam.
Address: 20A, Lorong Ara Kiri 2, Bangsar, 59100 Kuala Lumpur
Opening hours: 10am to 9pm daily (closed on Wednesdays)
Contact: 011 1136 5396
6. Urban Daybreak
View this post on Instagram
Urban Daybreak is another crowd-favourite spot in the Jalan Telawi area where you can go to have a taste of an authentic Australian brunch and feel right at home. The cafe also keeps things interesting by switching up its brunch menu every now and then so you have a chance to sample new items whenever you visit. Some of the cafe's latest dishes include Cured Salmon with Chopped Eggs, Fish Schnitzel, and a vegan version of Avocado Toast. But if it's your first time visiting, you have to try everyone's favourite—the Fried Chicken Waffles and Urban's Big Breakfast.
Address: 11, Jalan Telawi 5, Bangsar, 59100 Kuala Lumpur
Opening hours: 7.30am to 5.30pm daily 
Contact: 03 2303 0172
7. Peep Coffee in Vernakular Store
View this post on Instagram
Located inside Vernakular Store, Peep Coffee is a welcoming cocoon from the heat and post-retail therapy. As you walk into the store, you'll be welcomed by the smell of coffee and a selection of stylish watches and sunglasses. If you're feeling peckish after perusing the store's curated accessories, take a seat at one of the cosy corners and nosh on dishes such as tuna and cheese melt, grilled vege and cheese melt (meat-free), PB & jelly with banana, and more while sipping on freshly brewed speciality coffee.
Address: Vernakular Store, 33, Jalan Telawi 3, Bangsar, 59100 Kuala Lumpur
Opening hours: 9am to 11pm daily (closed on Mondays)
Contact: 018 465 0733
For more cafe spots, head here.
| | |
| --- | --- |
| SHARE THE STORY | |
| Explore More | |