Food + Drink
10 Amazing restaurants and cafes you need to visit in Penang—that are also Instagrammable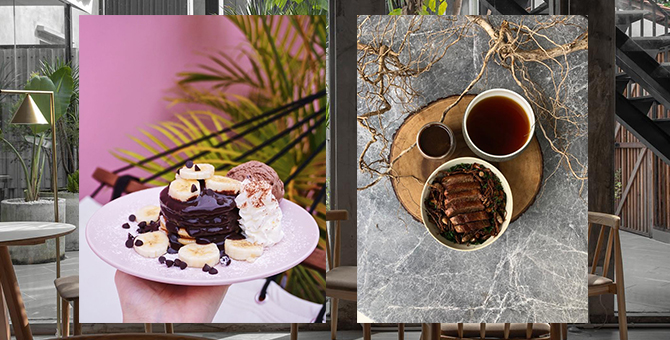 Malaysia is a culinary paradise; each state with its own food traditions and flavours. Kuala Lumpur's dining scene is always improving—as highlighted by the growing list of quality restaurants and cafes. However, KL isn't the only city in the country that's filled with amazing eateries. Look to northern Malaysia and you'll spot Penang, another city that's packed with brilliant and exciting dining establishments.
7 July 2020 marks the 12th year since George Town was named a UNESCO (United Nations Educational, Scientific, and Cultural Organisation) World Heritage Site. To celebrate the landmark occasion, let's take a look at some of the best restaurants and cafes in (and around) George Town, Penang that aren't just showcasing the state's prowess in the culinary scene but also Malaysia's. Happy George Town UNESCO World Heritage Day!
1. Copper Bar and Restaurant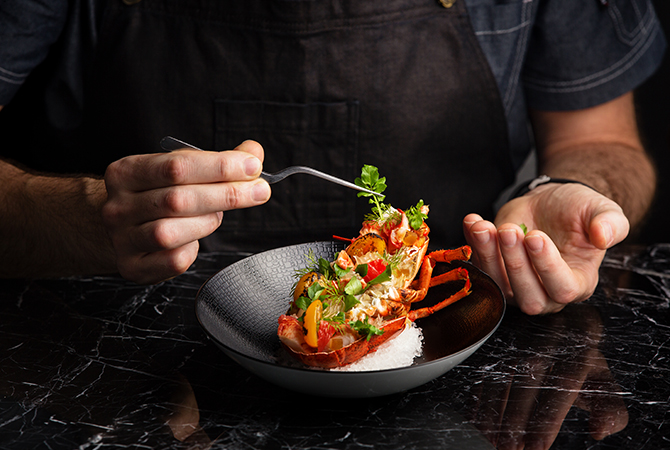 Located in 88 Armenian, a luxury boutique hotel in George Town, Copper Bar and Restaurant is a casual upscale establishment that offers an interpretative cuisine with a focus on the utilisation of local ingredients. The menu here highlights the restaurant's bold reinterpretation of traditional Malaysian flavours. In addition to an abundance of natural daylight, the spot also features a high airwell with central hanging copper lights.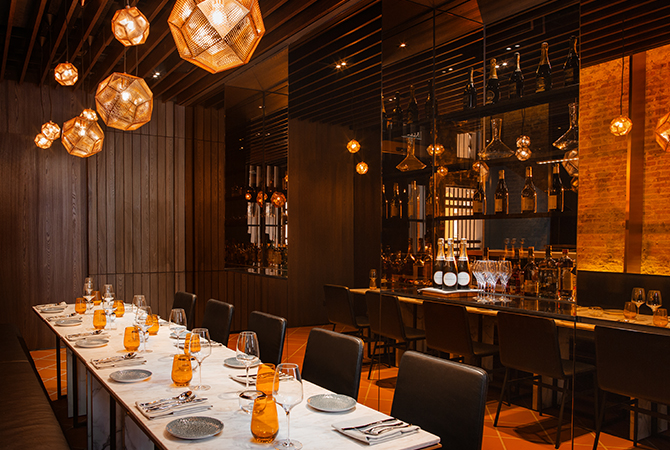 When dining at Copper, you can watch chefs prepare your dishes with the modern kitchen concept while the elegant Shou Sugi Ban timbers set the mood for your entire experience. There is also a cocktail menu here that features bespoke concoctions paying homage to the culture of Straits Chinese. Note: Copper Bar and Restaurant will be reopening in July 2020.
Address: 88, Lebuh Armenian, George Town
Contact: 04 261 1188 or [email protected]
Website | Facebook | Instagram
2. Gēn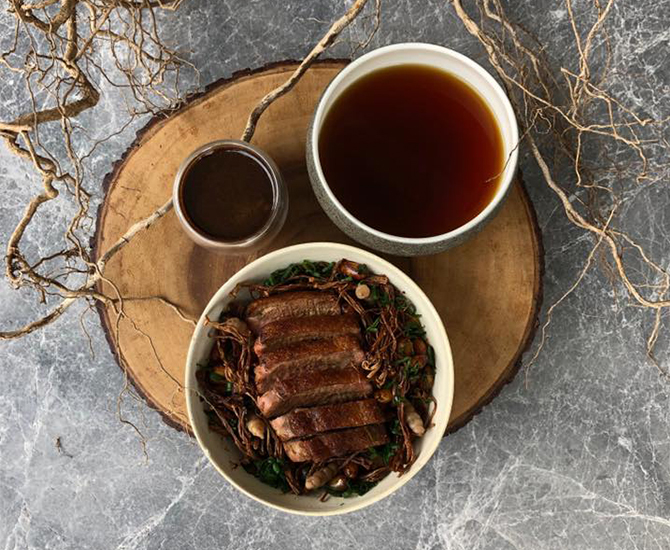 This fine dining restaurant housed in the beautiful Prestige Hotel in George Town is the spot to go to for a modern interpretation of local cuisine. Helmed by Chef Johnson, a dining experience at Gēn is a combination of an elegant environment with nostalgic yet contemporary flavours.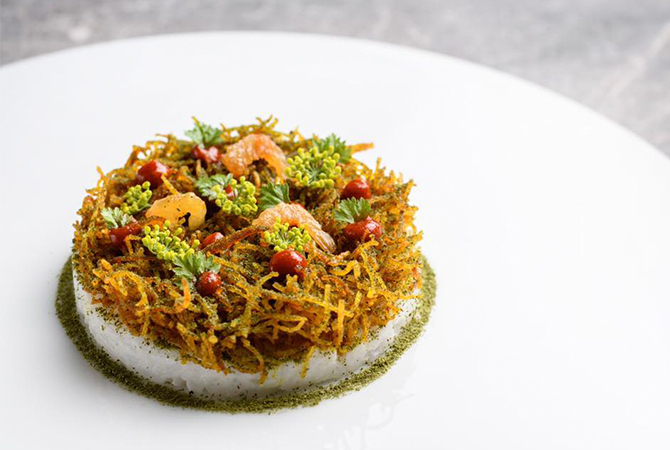 Dishes here include the likes of Pumpkin Porridge; Threadfin with Sawtooth Coriander; Duck with Sarawak Peppercorn; Durian with Crab and Chinese Doughstick; as well as Mackerel with Ulam. Complement your tasting menu with tropical caviar from T'Lur or indulge in a bespoke wine pairing.
Address: 8, Gat Lebuh Gereja, George Town
Contact:  012 511 3323
Website | Facebook | Instagram
3. Norm Micro Roastery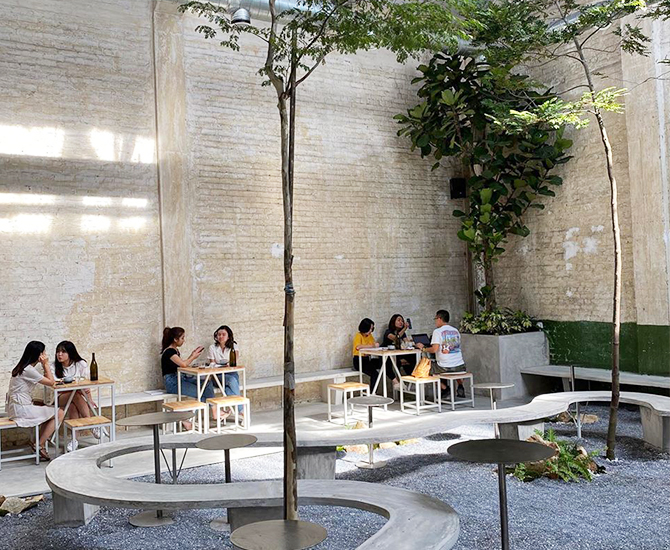 One of the newest eateries in town, Norm Micro Roastery's minimalist aesthetics (including the brick wall) are perfectly Instagrammable. The coffee roaster and cafe complements the gorgeous interior with hearty and delectable dishes to go with your cup of coffee.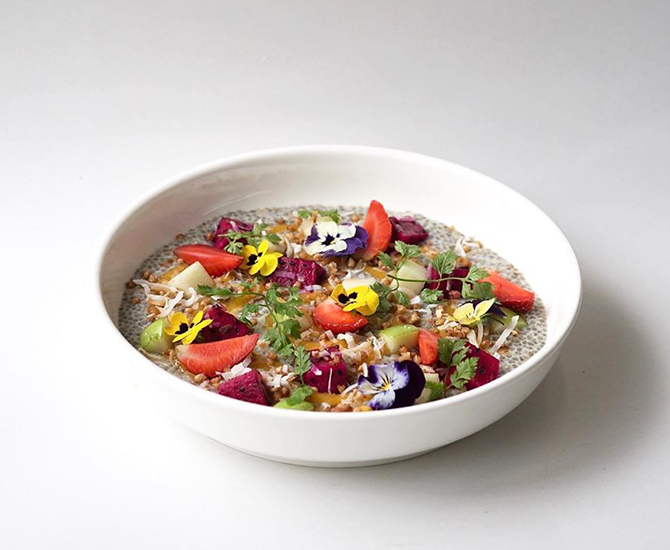 Options here include Slow-cooked Duck Ragout Pasta and Spicy Pomodoro; Duck Benedict with Tom Yam Hollandaise; Potato Hash, Sugar Snap Pea, and Cauliflower Mix; Clam Spaghetti Aglio Olio; as well as Chia Pudding.
Address: 13, Gat Lebuh Gereja, George Town
Contact: 016 487 0101
4. Kafka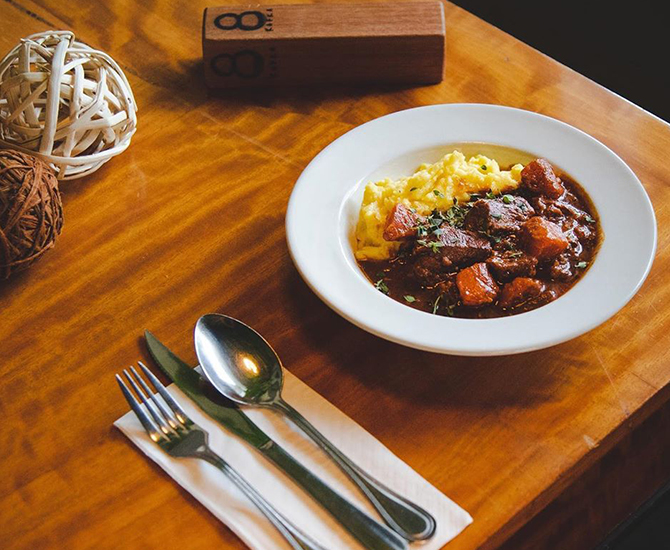 Since opening in 2019, this cafe has garnered quite a reputation—both for its space and its food. Available for breakfast, lunch, and dinner, Kafka puts the "C" in cosy and chic.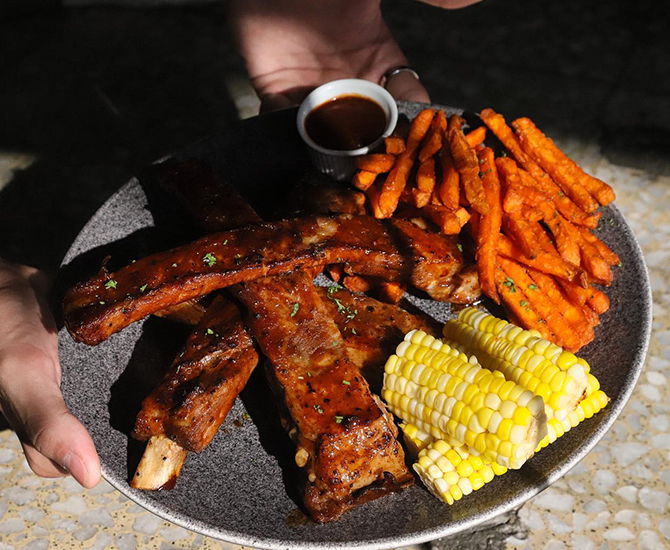 The menu consists of options such as Egg Benedict with Pulled Beef Rendang; Guinness Beef Stew; Iberico Pork Ribs; and Arrabiata Smoked Bacon Pasta.
Address: 15, Jalan Kelawai, George Town
Contact: 04 218 9726
Website | Facebook | Instagram
5. Indigo at the Blue Mansion
Located on the first floor of the iconic Cheong Fatt Tze Mansion, Indigo is an amalgamation of Eastern and Western philosophies—as seen in its setting and cuisine. Helmed by Chef Jack Yeap, Indigo utilises fresh, seasonal produce and ingredients. Whether locally-sourced or picked from producers in Japan, Australia, and France, these ingredients are then used to create modern and exciting concoctions.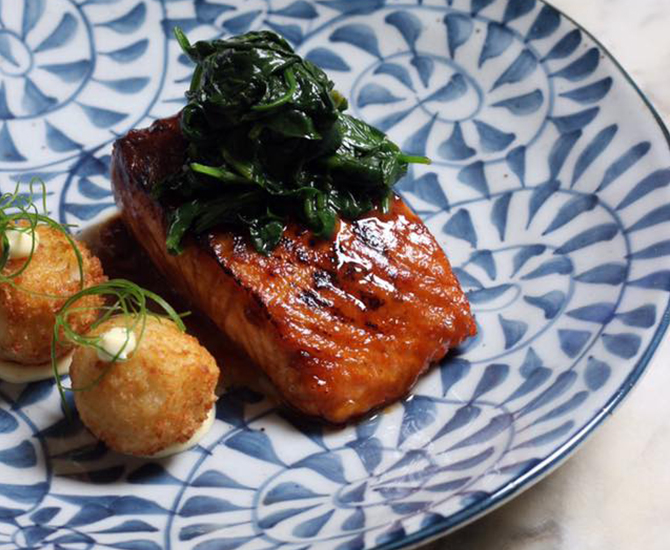 On the menu, you'll find dishes such as Pan-Roasted Hokkaido Scallops; Indigo's Nasi Jaja (aromatic rice, grilled rempah chicken, and house sambal); Braised Spiced Soy Lamb Shank; Torched Mentaiko Rice; as well as Mango and Calamansi Petit Gateaux.
Address: 14, Leith Street, Penang
Contact: 04 262 0006
Website | Facebook | Instagram
6. Orinea by Farquhar Mansion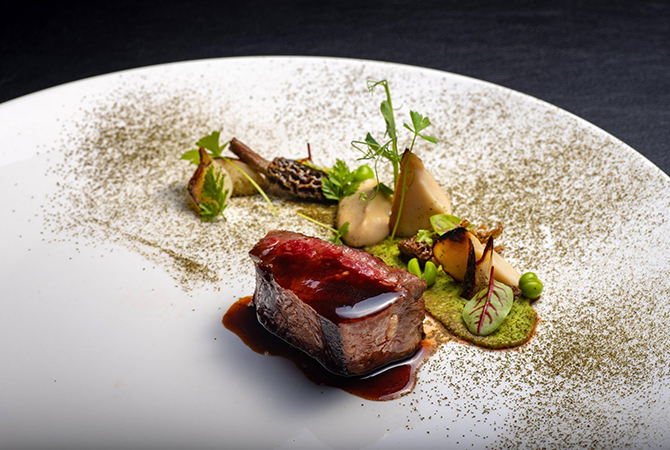 For a luxurious twist on modern cuisine, check out this Gurney Bay restaurant. Orinea is a sky dining restaurant and bar that specialises in innovative culinary creations. Chef Tan DR helms the kitchen here—applying his experience in French cuisine and fine dining to form a whole new philosophy that's now part of the restaurant's DNA.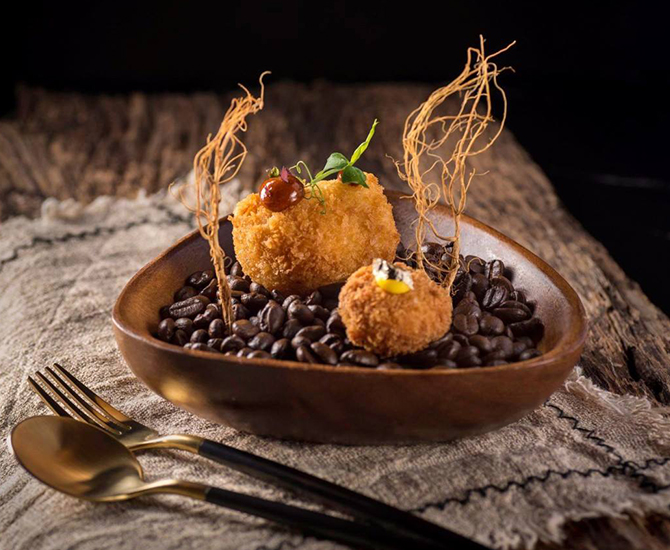 The menu at Orinea changes so make sure to check with the restaurant. Coming up at the restaurant is the Chinois Infused Menu (17 to 19 July 2020)—a five-course menu with cocktail pairing by the mixologists at Magazine 63.
Address: 68-18-1, Sunrise Gurney, Persiaran Gurney, George Town
Contact: 019 5288 933
Website | Facebook | Instagram
7. Grain Modern Food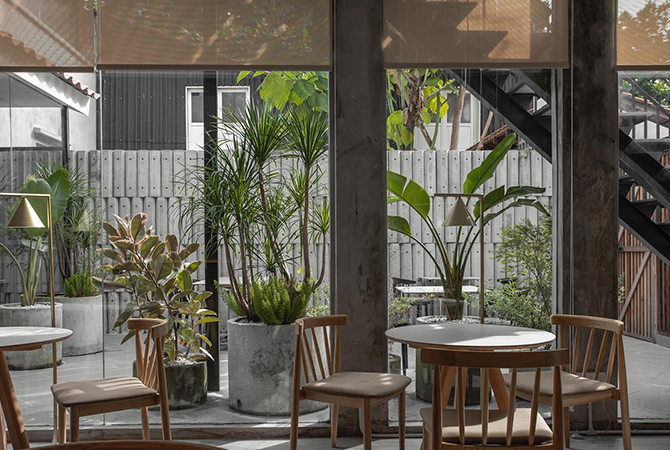 Grain Modern Food is a new minimalist cafe in Butterworth—serving both food and aesthetics fit for your Instagram feed and appetite. The exterior is adorned with grey, white, and brown tones whereas the interior has wide floor-to-ceiling glass windows that allow ample natural lighting for the best photos.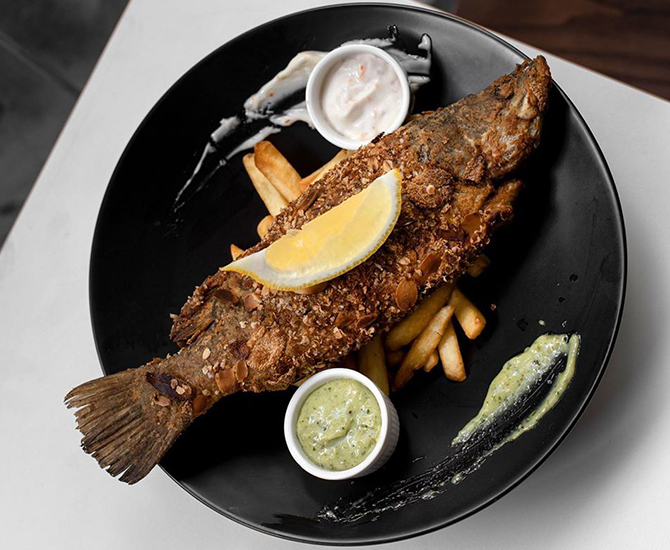 Available for breakfast, lunch, and dinner, the highlight at Grain Modern Food is its take on Western fare—from Fish and Chips to Crispy Cereal Chicken Burger and Dark Cherry Chicken Roulade to Beetroot Pasta.
Address: 14, Lorong Ciku 2, Bukit Mertajam
Contact: 04 530 0733
8. Restaurant au Jardin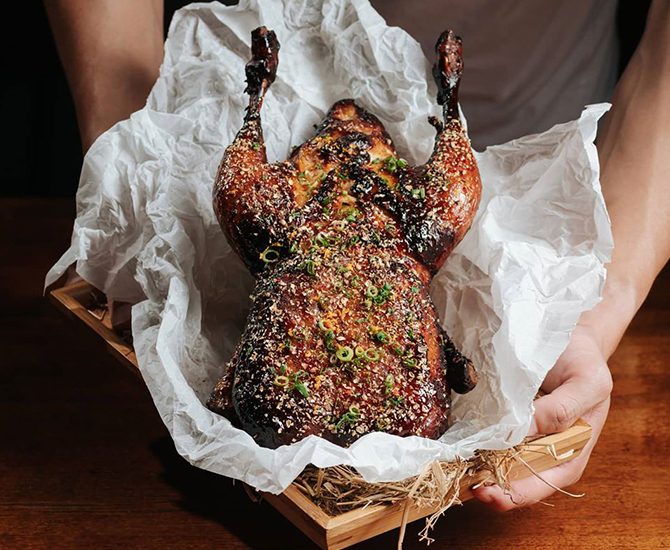 This Chef Kim Hock-helmed European restaurant is located within the compound of the historical Hin Bus Depot. Reflecting both culinary tradition and creativity, the artisanal menu here focuses on seasonal and natural ingredients.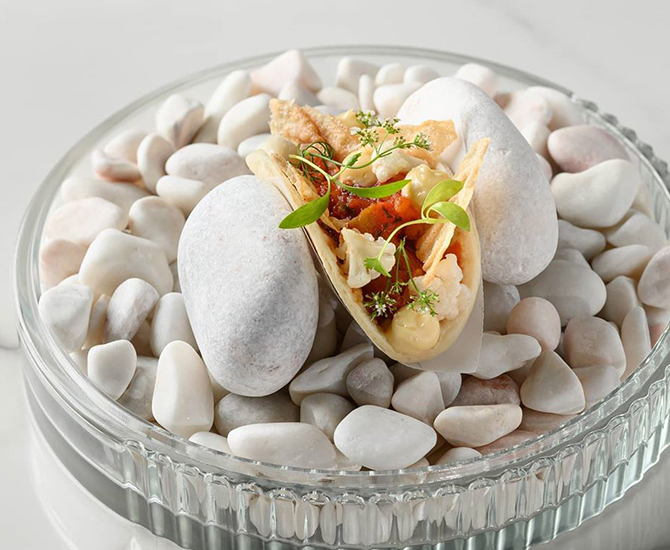 The Menu Dégustation for July 2020 includes dishes such as Picked Crab and Prawns with Crab Emulsion, Toast, Avocado Sorbet, Green Chilli, and Cilantro; Grain-fed Angus Beef Ribeye with Classic Steak, Frites, and Jus Maison; as well as Tochigi A3 Wagyu.
Address: The Warehouse, 125, Jalan Timah, George Town
Contact: 012 429 7591
Website | Facebook | Instagram
9. Kebaya Dining Room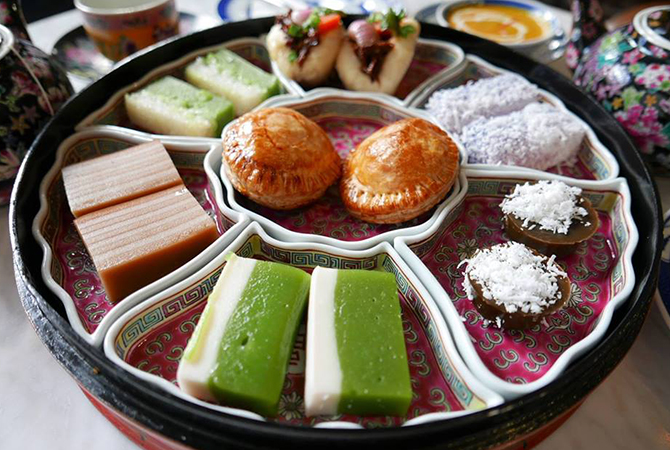 Consisting of a menu of classic Indo and Straits Chinese Nyonya dishes, Kebaya Dining Room in The Seven Terraces is a restaurant established by hotel owner, Christopher Ong, with Chef Zac and Chef Kent. Expect twists to traditional flavours, especially when combined with French cooking techniques.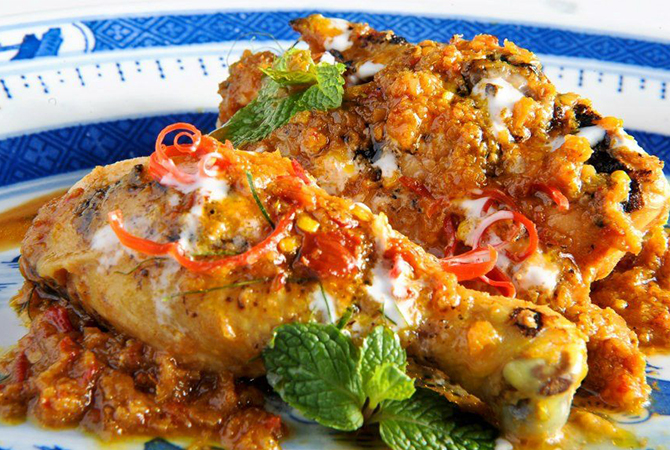 Course menus here currently include dishes such as Kebaya Ban Xeo (Crispy wafers stuffed with shredded chicken, bean sprouts, crispy tofu, and stir fried vegetables in a tamarind sauce); Lor Ark (Duck confit with caramelised spiced plums and oranges in cinnamon, star anise, cloves, and nutmeg); as well as Wing Bean Kerabu (Salad of wing beans, toasted coconut, calamansi lime, and sambal belachan).
Address: 14A, Stewart Lane, George Town
Contact: 04 264 2333
10. Matcho Cafe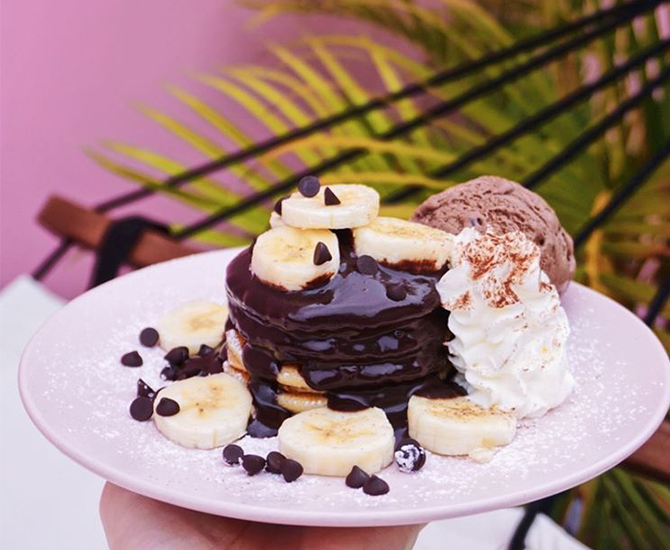 If you're looking for a cafe to up your Instagram game, look no further than the green and pink hues of Matcho Cafe. In addition to the Insta-worthy aesthetics, Matcho Cafe excels in its delectable fare too—from matcha to desserts and chocolate.
Try the Chocolate Banana Pancake, Uji Matcha Cheesecake, Melted Milk Chocolate Chip Cookies, Cheesy Chicken Nuggets, and more.
Address: 99B, Lebuh Noordin, George Town
Contact: 04 261 0031
For restaurants and cafes to check out in KL, click here.
| | |
| --- | --- |
| SHARE THE STORY | |
| Explore More | |