Here are five places to find modern baos with unique fillings in the Klang Valley
Baos have been rising in popularity here in Malaysia—following the same trend in places like the United States and other Southeast Asian countries. Not just any baos, but modern east-meets-west creations and reimagined classics made with unique fillings. Some call these designer baos.
Originated in China back in The Three Kingdoms era (circa 220-280 A.D), these semicircular-shaped pillowy buns—also known as baozi in China—have become an Asian street food staple that's universally loved for its variety of fillings. If you're wondering where to find modern versions of the soft, fluffy buns in the Klang Valley, here are five places on our radar.
The Bao Guys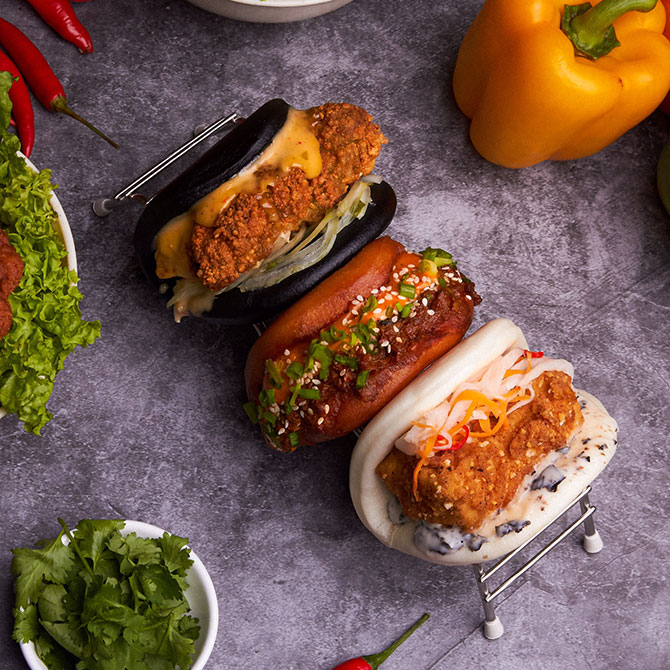 Founded by a trio of law students, The Bao Guys started as a small business selling halal baos for takeaway and delivery from their condominium. Their baos quickly became a hit and five months later, they moved into their first brick-and-mortar shop in SS2. As for the menu, there are steamed and fried varieties to choose from, each with unique Asian fillings. For example, there's the crowd-favourite Cluck Norris, the Ayam Really Hot for fans of spicy foods, and the vegetarian-friendly Las Vegan.
(Note: The Bao Guys will also be indefinitely serving up an interchanging menu at Tiffin At The Yard, featuring their "boldest baos to date".)
Address: 12M, Jalan SS 2/61, SS 2, 47300 Petaling Jaya, Selangor
Opening hours: 12pm to 8pm, Tuesdays to Sundays (closed on Mondays)
Order here
Da Bao Restobar
Da Bao is a restaurant and bar located in Chinatown that offers hearty baos in a vibrant, contemporary setting. Its name is literally translated from Mandarin to mean "a large steamed bun or mantou"—reflecting its specialty dish. Each steamed bun is stuffed with a variety of meats, from soft shell crab to pork belly to fish tempura, with generous portions that will surely satisfy an average appetite. Besides baos, the restobar also serves a variety of rice bowls, dumplings, and cocktails.
*Da Bao Restobar is non-halal
Address: 145, Jalan Petaling, City Centre, 50000 Kuala Lumpur
Opening hours: 11am to 3pm, 6pm to 9pm, Tuesdays to Sundays (Closed on Mondays); (bar is open from 2pm to 12am on weekends)
Order here
Bāo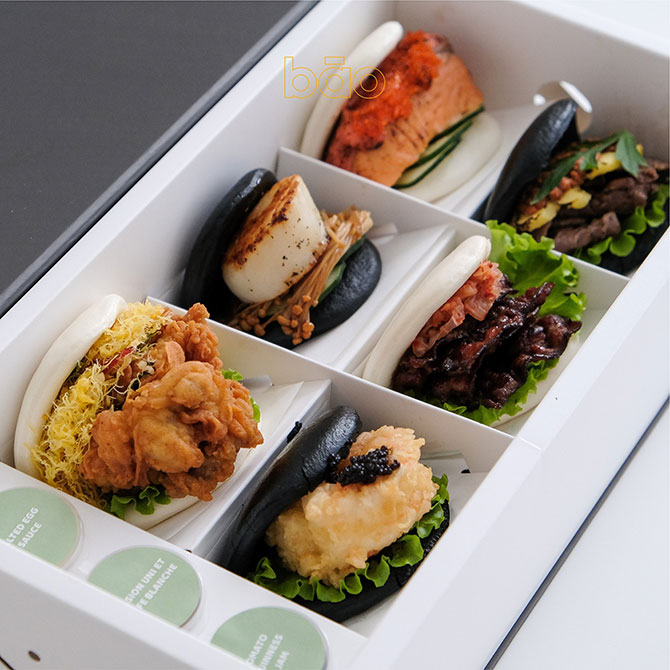 There's no mistaking what's on the menu with a restaurant name like "bāo". With that said, don't expect your usual baos from this delivery-based service. Drawing inspiration from Japanese cuisine but made with the Malaysian palate in mind, bāo has curated a special Mizuki Baotori set that's ideal for sharing or gifting. The set comprises six types of kushiyaki (grilled meat on a skewer) highlighting a chicken nose-to-tail concept, although other meats are also available as an upgrade. It comes housed neatly in a box with the skewers separate from the fluffy white buns, making for an Instagram-worthy meal! Pre-orders are required a day in advance.
Website | Facebook | Instagram
Sek Bao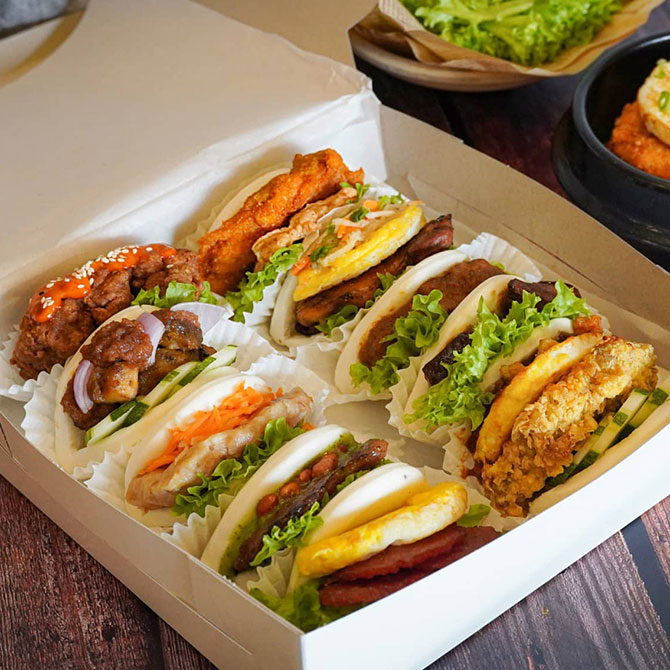 Imagine your all-time-favourite Asian dishes like Nasi Lemak, Korean Spicy Fried Chicken, and Thailand Moo Ping—but presented in the form of baos. This is Sek Bao's specialty, ensuring no sauce is left behind with its soft, fluffy buns complementing its flavourful fillings. The baos are sold individually or in special gift box sets that come with a handwritten greeting card. Other items on the menu include noodles and fried chicken, as well as meat skewers.
*Sek Bao is non-halal
Address: 41, Jalan Awan, Kuala Ampang, 68000 Ampang, Kuala Lumpur
Opening hours: 11.30am to 8pm daily
Order here
Jen Café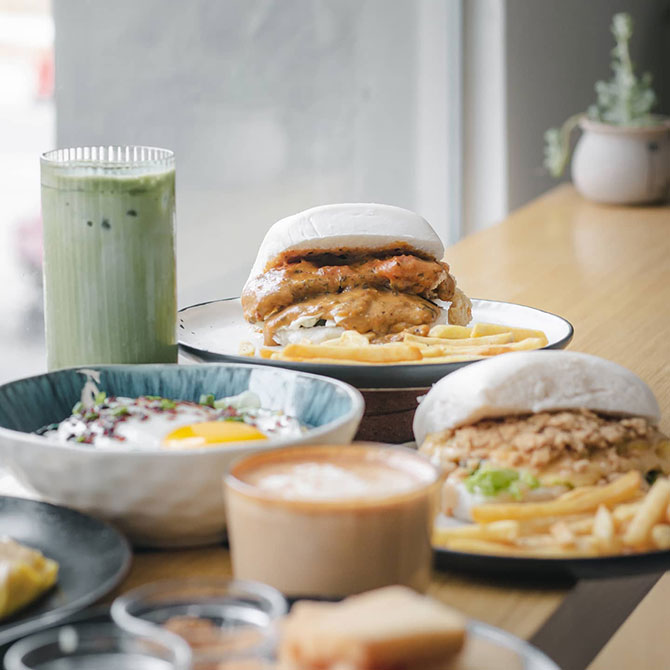 Located in Taman Segar (near Leisure Mall in Cheras), Jen Café is a cosy hideout serving freshly brewed coffee, pastries, cakes, and Asian comfort food. Baos are a signature here, offered in an assortment of flavours including Korean BBQ Chicken and Salted Egg Fried Chicken, which come with a side of fries. Among other highlights on the menu include Nasi Lemak Fried Chicken and Shanghai Scallion Oil Noodle.
Address: 6-1, Jalan Manis 3, Taman Segar 56100 Kuala Lumpur
Opening hours: 10am to 6pm (Wednesdays to Sundays)
Contact: +603 9134 8978
Find more food and drink options here.