If you're craving for hotpot while self-isolating at home, we have great news for you. These spots in the Klang Valley are bringing you their signature dishes—sans the long queues
With the Movement Control Order in Malaysia extended until 28 April 2020, it will be awhile before we can get a return to normalcy again (or like the Prime Minister Muhyiddin Yassin mentioned in his speech, the New Normal). While Malaysians are practising social distancing and staying at home during these worrying times, we are bound to crave for our favourite food and drinks. Good news is that many restaurants and cafes in KL are delivering and accepting self-pickups during MCO. If you like to put your cooking skills to the test, there are even ready-to-cook food kits.
One way to continue keeping sane in the age of coronavirus is to indulge in the things you love pre-COVID-19. For many, that's hotpot! Check out the suggestions below and satisfy your cravings.
*All prices and details are correct at the time of publishing*
1. Beauty In The Pot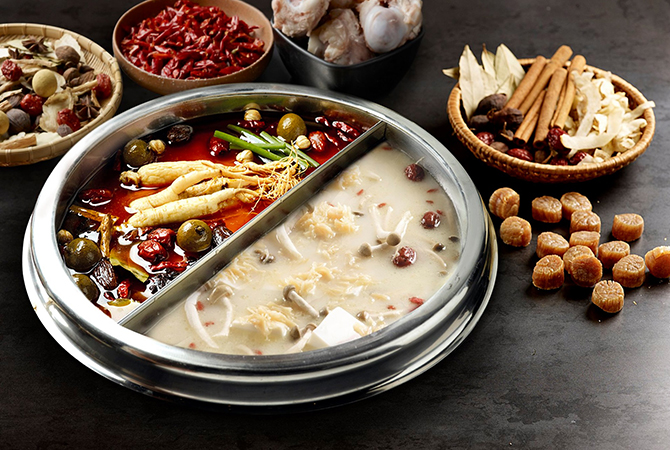 Available from its outlet in The Gardens Mall, there are three different sets to choose from—starting from RM198+. You can select two types of soup base from the following: Beauty Collagen Broth (Dried Scallop and Pork Bone Soup), Spicy Nourishing Broth (Pork Bone Soup), Vitamin C Tomato Sweet Corn Broth, and Longevity Wild Mushroom Broth (Vegetarian). Depending on which set you get, your hotpot ingredients will differ too. Check out the full menu here.
The delivery does not arrive with a hotpot. Payment will have to be made to the following—Paradise Inn (M) Sdn Bhd (OCBC Bank; 7081 1042 67).
Opening Hours: 11am - 7pm
Contact: 017 576 1772 (WhatsApp to order)
2. Feng Wang Fu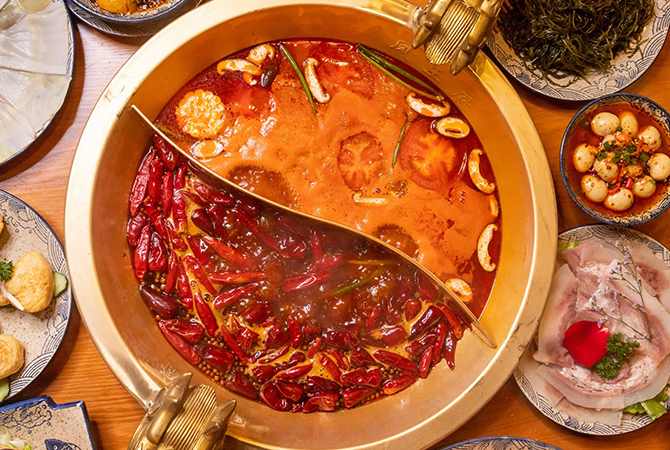 Available from both their Klang and Fahrenheit outlets, Feng Wang Fu will be delivering authentic Chengdu hotpot to you during MCO. Check out the menu here. Options include Fresh Beef Tripes, Handmade Bamboo Shrimp Paste, Snowflake Beef Slice, and their signature Double Flavoured Pot. Choose two types of soup base from the following: Spicy Mala Soup, Tomato Soup, Bone Soup, and Mushroom Soup. There is a minimum order of RM150.
Opening Hours: 12pm - 8pm
Contact: 011 3984 1230 (Fahrenheit); 011 2102 4921 (Klang)
Order Link: Here
3. Haidilao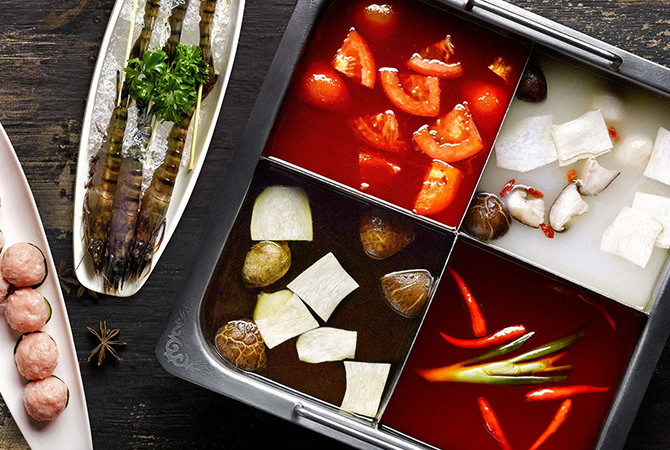 This hotpot brand is, without a doubt, one of the most popular in Malaysia. They are delivering during MCO too. To order, just call any of their outlets—Sunway Pyramid, One Utama, Pavilion, and Sunway Velocity. Haidilao also provides cookware renting service; so don't worry if you don't have a pot at home.
Contact:
Sunway Pyramid (03 5611 5188)
One Utama (03 7661 2678)
Pavilion (03 2110 0520)
Sunway Velocity (03 9770 0070)
4. One Pot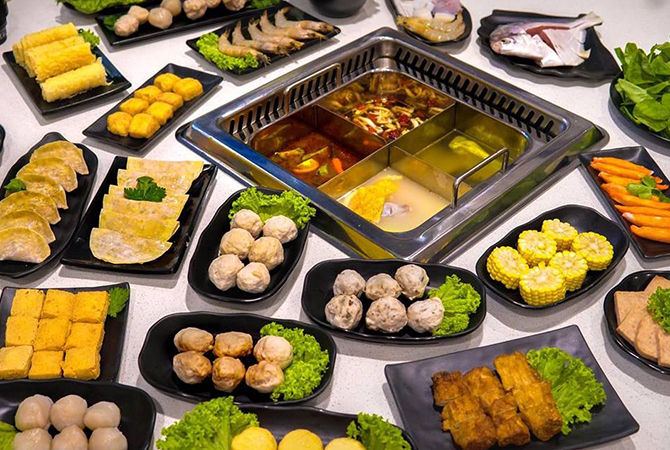 Delivering exclusively around Klang Valley, you can choose from four different soup bases here—including the signature herbal soup, healthy chicken soup, rich tomato soup, and spicy soup. One Pot is located in Desa Park City and orders are to be made through WhatsApp. Head over to their Facebook page for the full menu.
Opening Hours: 4pm - 8pm
Contact: 010 2137989 (WhatsApp)
5. Xiao Long Kan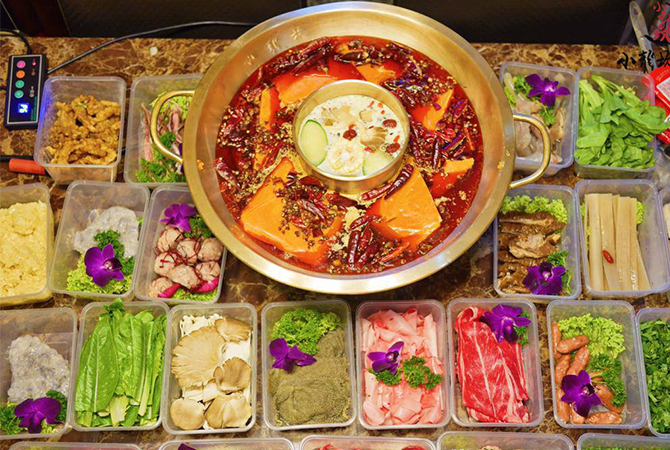 Available from the Kuala Lumpur outlet, you can also get hotpot delivery from Xiao Long Kan. You have the option of renting the pot—with a deposit of RM250. Order by calling the number provided below or with the Hungry app.
Contact: 012 4671381
If you're craving for hotpot during MCO, these are great options to check out in the Klang Valley. Self-isolation and social distancing are thoroughly important—but you can still enjoy delicious food. Even better, you don't have to join the long queues outside these restaurants in KL anymore; you'll get the same scrumptious goodies at the comfort and safety of your own home.
For more restaurants and cafes doing takeaway/delivery in KL, click here.