Discover how Benriach brings A World of Flavour to life through an intimate whisky and dim sum pairing dinner at Halley by Wondermama
When it comes to food and drink pairings, we often think of wine and meat or champagne and oysters. Perhaps even beers and grilled meats or cocktails and tapas. Whisky is not a common drink you'll find in food pairings—much less a scotch paired with Asian cuisine.
Benriach Single Malt Scotch Whisky wants to change that by bringing curious gourmands and adventurous drinkers alike on a journey through a World of Flavour to (re)discover how flavours are developed and enjoyed from various perspectives and cultures.
To bring this World of Flavour to life, the brand teamed up with homegrown modern pork-free dim sum restaurant Halley by Wondermama to host an intimate whisky and dim sum pairing dinner.
Watch the video below for the highlights of the experience. Read on for some insights from Joshua Teoh, Chief Creative Officer at Halley by Wondermama, on the exclusive pairing.
---
What are the key factors to consider when pairing dim sum with whisky?
"Taste profile, especially when pairing with smoky whiskies. In order to have the full enjoyment of pairing, the taste of the food and the whisky has to be balanced. If paired nicely, it can be an aromatic mind-and-tastebud-boggling experience."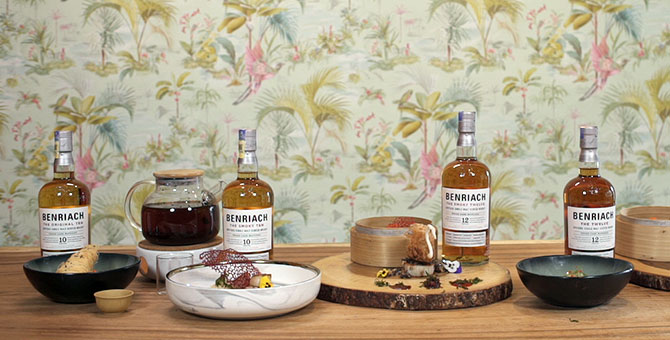 What makes Benriach whiskies ideal to pair with Chinese dishes like dim sum?
"It is uncommon to think of Scotch whisky pairing with Asian cuisine. When we think of alcohol pairings for Chinese cuisine, usually it would be with lighter liquors such as rice wine, sake or lighter Japanese whiskies. However, you would be surprised to see how well fuller, dark and handsome Scotch whiskies such as Benriach can be intimate with Chinese cuisine, especially dishes with more complex taste profiles."
How does Benriach whisky change or enhance the taste of dim sum and vice versa?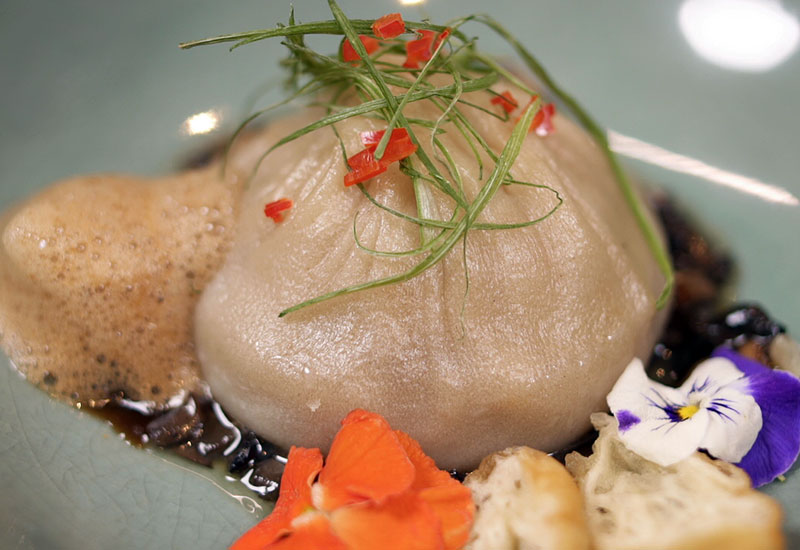 "What makes this a fun whisky pairing experience is that we disregarded the recommended norm to 'always combine a light liquid with a light starter'. For instance, our starter isn't light at all as the broth from the Emperor Dumpling is packed with herbal flavours. We picked Benriach The Twelve to pair with it as it works well with the earthy and sweet, fruity notes of the whisky."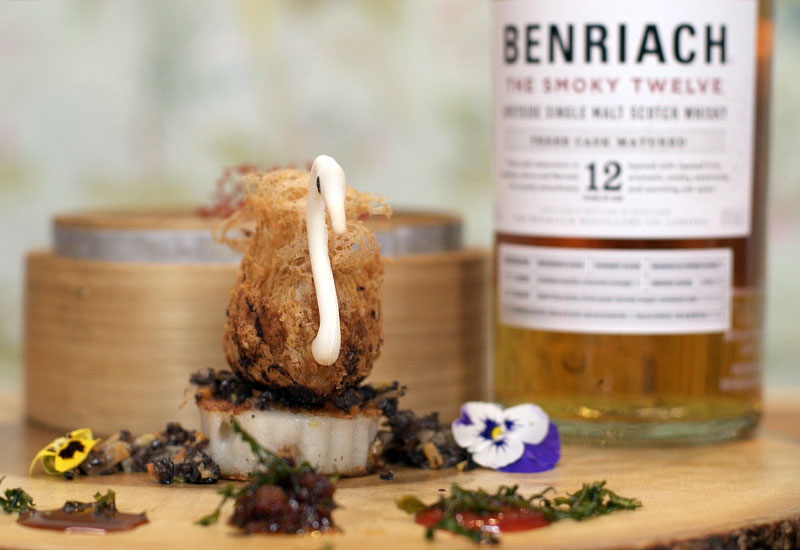 "With the second course, we opted for the Benriach Smoky Twelve—a peaty whisky that's fun, waxy, and full of flavour without being a peat bomb. We created a journey for this pairing as we found that the palate and taste, particularly in this whisky, changes sip by sip.
"It starts with our steaming hot Charcoal Crystal Shrimp Dumpling with Truffle Oil and Shrimp & Scallop Dumpling with Salmon Roe as the whisky goes surprisingly well with seafood. Then, the whisky's intense layers are matched note for note with the rich savoury sauce of the pan-fried radish cake. The course ends with our Signature Swan Taro Puff with Chili Crab, where the aromatic smoky sweetness and warming oak spice from the Smokey Twelve helps to balance off the spiciness of the golden fried puff."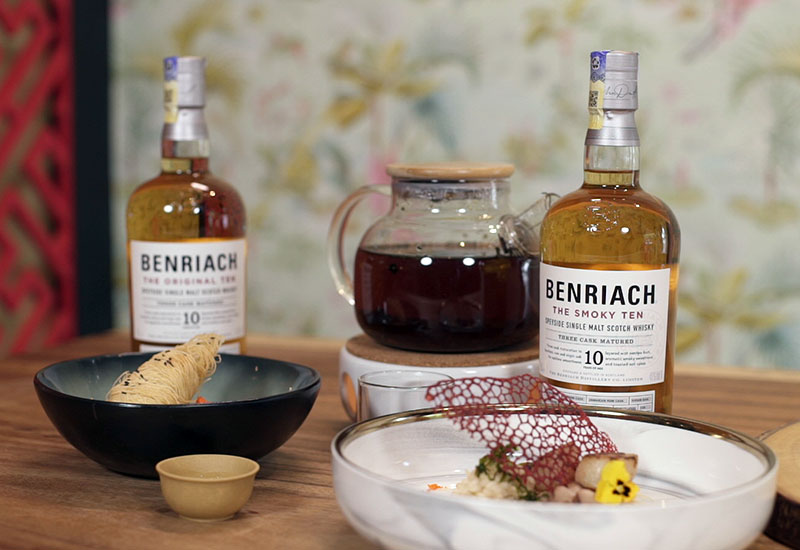 "Next, the smoky layers of the Benriach Smoky Ten complement and elevate the charred flavours of our roast and the juiciness of the meat in the third course."
"Finally, we have our best-selling Avocado Roll with Crispy Silk Wrap to pair with The Original Ten. Both are equally smooth and multi-layered, ending the meal on a perfect, sensuous note."
The Benriach X Halley by Wondermama Dim Sum pairing menu is priced at RM288+ per pax and will be available from Sundays to Wednesdays from 27 February, 2022 onwards. Reservation is required at least one day in advance. For reservations and enquiries, call +6011 1228 8121.
For more information about Benriach, visit the website.