If you're considering making the switch to electric, here are seven luxury EVs that are now available in Malaysia
In line with climate change concerns and sustainability initiatives by governments and legislative bodies across the globe, the automotive industry has been charging towards electromobility (pun intended) in recent years. With the Malaysian government exempting electric vehicles (EVs) from import duty, excise duty and sales tax, this provides added incentive for Malaysians to make the shift towards EVs.
Besides, various automotive companies and third parties have already announced plans to ramp up EV charging networks in the country, signaling positive developments in terms of infrastructure. If you're seriously considering making the switch, here are six EVs that are now available in Malaysia.
Mercedes-Benz EQA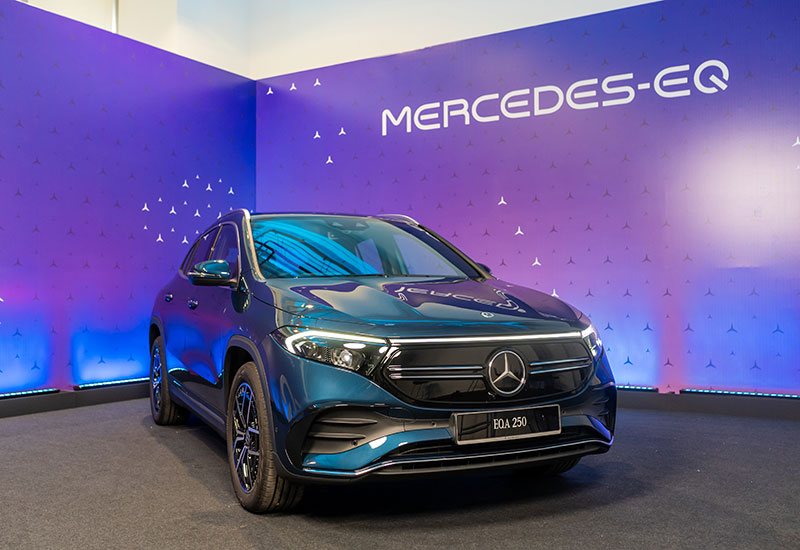 Mercedes-Benz Malaysia kickstarted its local EV and sustainability plans with the launch of the EQA last week (10 March 2022). It is the marque's first all-electric member of the compact segment, or essentially an electrified version of the GLA. Arriving as a sole variant, the EQA 250 AMG Line is equipped with a single asynchronous electric motor delivering 140 kW (190 hp) and 370 Nm of torque. This allows it to achieve the century sprint in 8.9 seconds with a top speed of 160km/h.
It has an electric consumption of 17.6 kWh/100km and total range of 429 kilometres by WLTP standards. The battery is rated at 66.5 kWh and can be recharged fully from a 10 per cent state of charge (SoC) in five hours and 45 minutes using the vehicle's 11kW onboard AC charger (Type 2 connection). Meanwhile, it takes only 32 minutes to reach a 10-80 per cent SoC using a DC charger with a maximum output of 100 kW.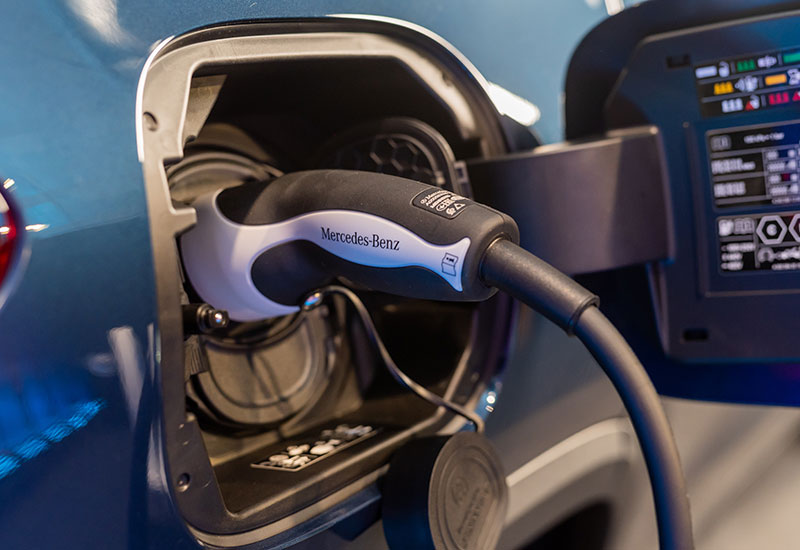 Incentives: EQ customers will enjoy an exclusive 1-year subscription with JomCharge, where they will enjoy unlimited charging at a 50 per cent discount at all JomCharge charging stations for the first 1000 customers. The brand will also launch 13 new DC fast chargers installed in strategic dealer locations this year which EQ customers can use at no cost until the end of 2023.
Price: RM278,201.25 (OTR without insurance)
For more information, visit the website.
Porsche Taycan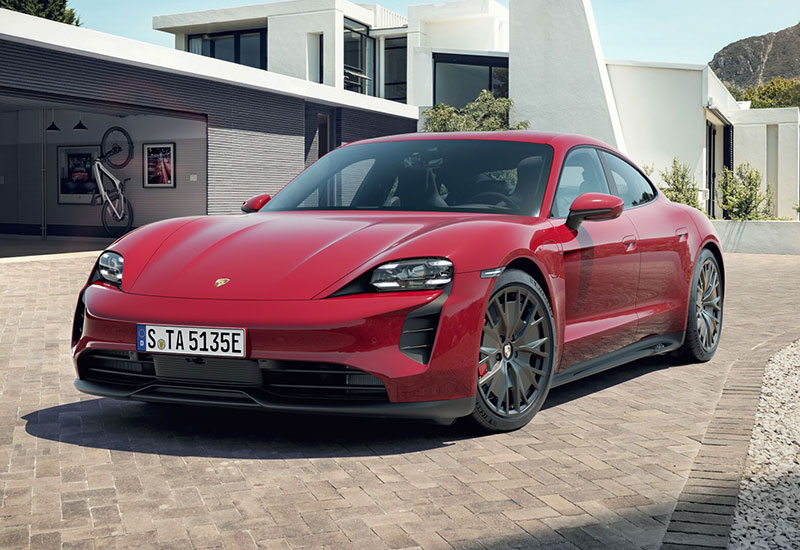 The Porsche Taycan needs no introduction for car enthusiasts and EV fans. Having picked up numerous awards since its global debut in 2019, the sport saloon is arguably one of the most covetable EVs for its range and performance. There are now several variants of the Taycan family available in Malaysia, starting from the base model to the most recently launched (January 2022) Taycan GTS, to the top-of-the-range Taycan Turbo S.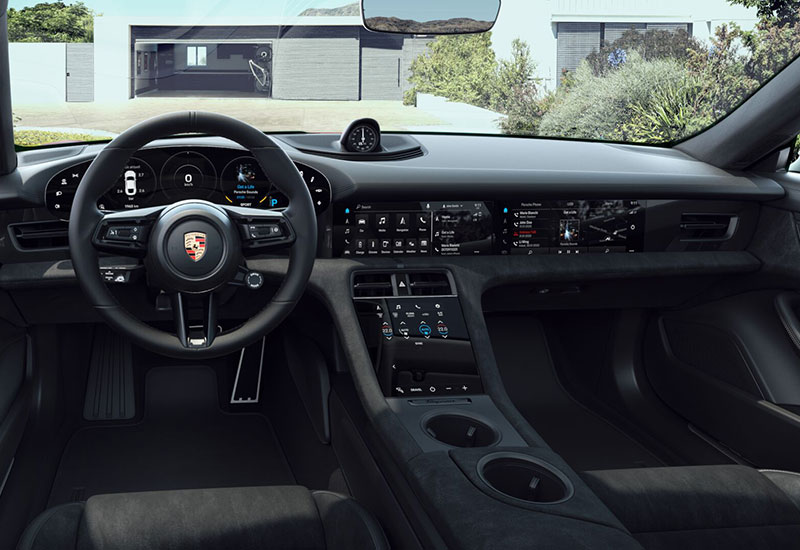 Like the rest of the Taycans, the latest GTS variant gets twin electric motors, which deliver a total output of 380 kW (517 PS) or up to 440kW (598 PS) of overboost power on Launch Control with a maximum torque rated at 850Nm. It's capable of going from 0-100 km/h in 3.7 seconds before reaching a top speed of 250km/h. Charging the car from 5 to 80 per cent will take only 22.5 minutes with DC charging or approximately nine hours with an 11 kW AC wallbox charger. Owners will receive a 22 kW onboard AC charger with the purchase price, along with a Mobile Charger Connect, a Mode 3 (Type 2) charging cable, and a Home Energy Manager for controlling the charging power to prevent an overload of the house's electrical system.
Price: From RM708,000
For more information, visit the website.

BMW iX xDrive40
BMW first introduced a fleet of EVs for the Malaysian market in 2021, namely the iX, the iX3, and the i4. Leading the pack is the BMW iX, which is available in three variants and a range of packages. Currently, only the xDrive40 and xDrive40 Sport models are available in Malaysia, while the higher-end xDrive50 variant is set to arrive at a later date.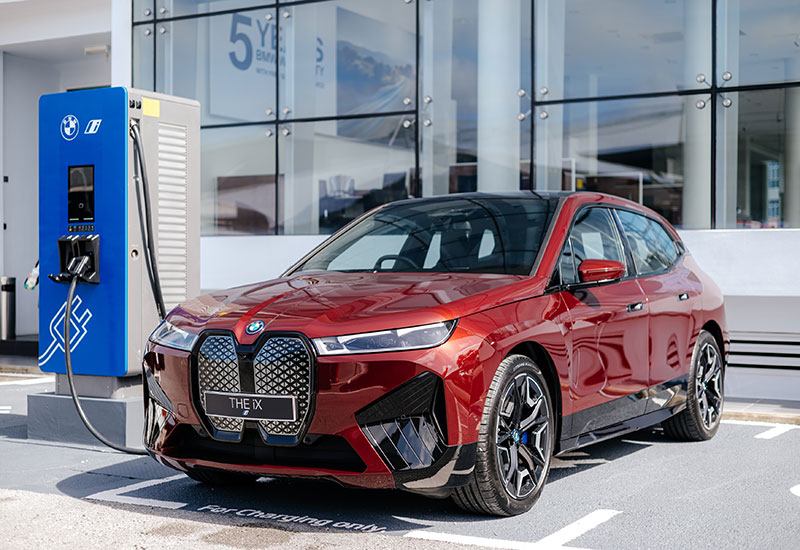 Powered by fifth generation BMW eDrive technology, both iX xDrive40 models feature two electric motors—one each on the front and rear axle for an all-wheel drive. Together, they deliver 240kW or 322hp and 630Nm of torque. This powers the car from 0-100km/h in 6.1 seconds with a top speed of 200km/h. The range is good for 425km by WLTP standards. Charging via a 11kW AC charger takes seven hours and 15 minutes for a full charge, whereas DC fast charging from 10 to 80 per cent takes only 31 minutes.
Price:
BMW iX xDrive40: RM361,430 OTR without insurance
BMW iX xDrive40 Sport: RM407,430 OTR without insurance
Power Package: Additional RM4,600 for a 22 kW BMW iWallbox and public charging cable
For more information, visit the website.

Volvo XC40 Recharge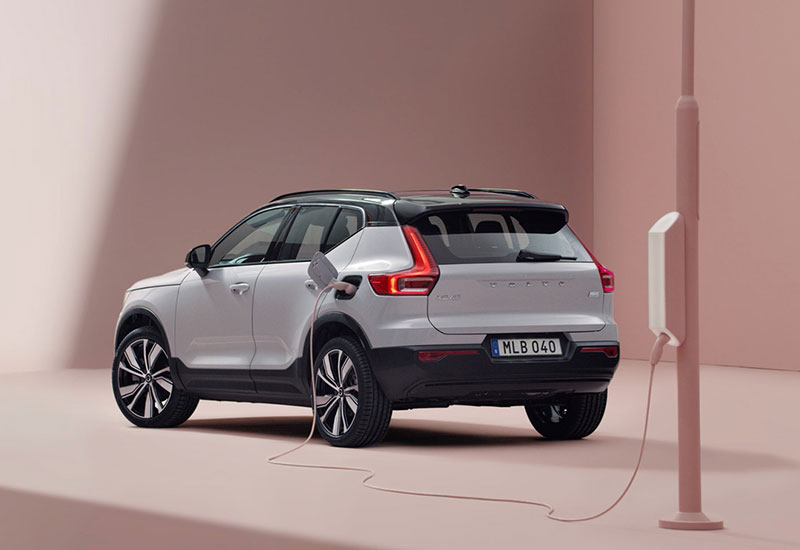 After much anticipation, the Volvo XC40 Recharge arrived on Malaysian shores on 15 March 2022, marking the first locally assembled (CKD) electric car to be offered in the local market. The compact SUV is the all-electric version of the regular XC40, featuring a dual-motor setup that outputs 300kW (402hp) and 660 Nm of torque. This powertrain propels the car from 0-100km/h in 4.9 seconds, hitting a top speed of 180 km/h. The 78 kWh lithium-ion battery is good for about 418km of WLTP range on a single charge, which takes 7.5 hours to recharge with a 11kW Type 2 connection. Alternatively, it takes only 40 minutes to achieve an 80 per cent SoC with DC fast charging.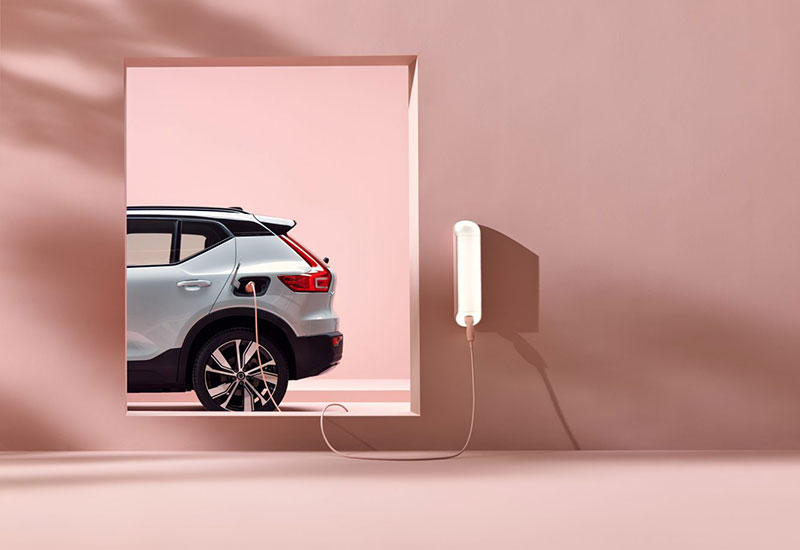 (Note: Volvo also revealed that it will be launching a second all-electric car, the C40 Recharge, later this year.)
Price: RM262,460 
For more information, visit the website.

Mini Electric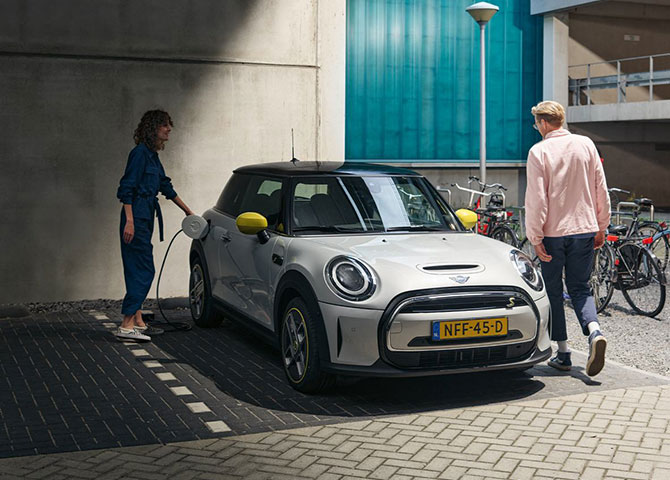 Following a launch to instant success in 2020, the Mini Cooper SE (aka the Mini Electric) now comes with revised pricing for 2022 in line with tax and import duty exemptions for EVs. Aside from its 2021 facelift, the electric engine and output remains the same. It produces 135kW (184ps) and 270 Nm of torque to reach 100km/h in 7.3 seconds from a standstill position, with a modest top speed of 150km/h.
The car also comes equipped with eco features like the Green Driving Assistant and Range Assistant, which maximises the charge for 232 kilometres of WLTP range. Speaking of charge, the 28.9kWh battery unit takes 36 minutes to charge up to 80 per cent at a DC charging station. The same amount of charge will take will take around two and a half hours at a public AC station or at-home with the Mini Wallbox Plus.
Price: RM178,241 on-the-road without insurance
For more information, visit the website.

Mercedes-Benz EQS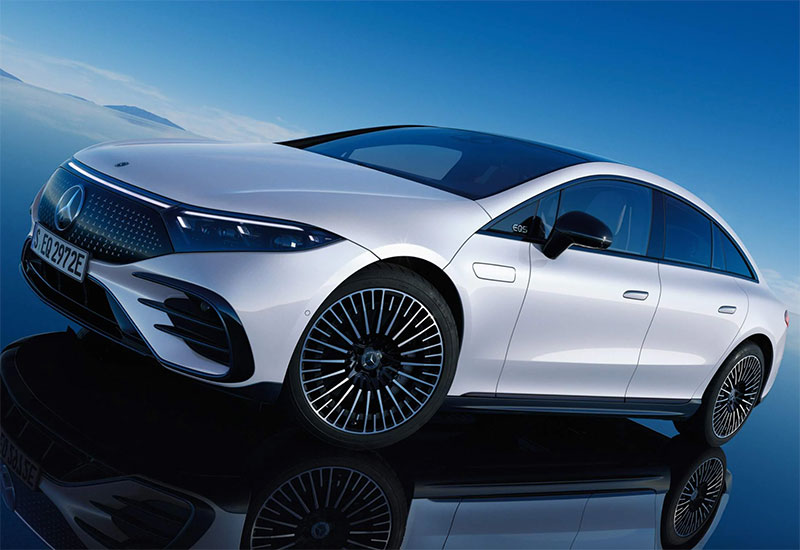 Months after launching the Mercedes EQA, the brand announced the arrival of the new Mercedes-Benz EQS in Malaysia today (22 July 2022). First unveiled globally in April 2021, the flagship EV sedan arrives in the EQS 450+ AMG Line variant for the local market. Addressing range anxiety concerns, the EQS boasts an impressive WLTP-rated range of 782 km, powered by a 396-volt lithium-ion battery with a usable energy capacity of 107.8 kWh. Mercedes says electricity consumption is as low as 15.7 kWh/100 km, allowing one to drive from KL to JB and back without any issues.
The electric motor delivers an output of 329 hp or 245 kW, propelling the car from 0-100km/h in 6.2 seconds at a top speed of 210 km/h. It supports AC charging (11kW Type 2 connection), which achieves a full state of charge (SoC) from zero in ten hours; as well as DC fast charging (CCS2 connection) up to 200 kW, which reaches a 10 to 80 per cent SoC in just 31 minutes. Also worth mentioning for the tech-savvy: the EQS is the first Mercedes-Benz model to feature the all-new MBUX Hyperscreen display, seamlessly combining a 12.3-inch instrument cluster, a 17.7-inch central OLED touchscreen, and a 12.3-inch OLED touchscreen for the front passenger. 
Price: RM698,888 OTR without insurance
For more information, visit the website. 
Tesla Model 3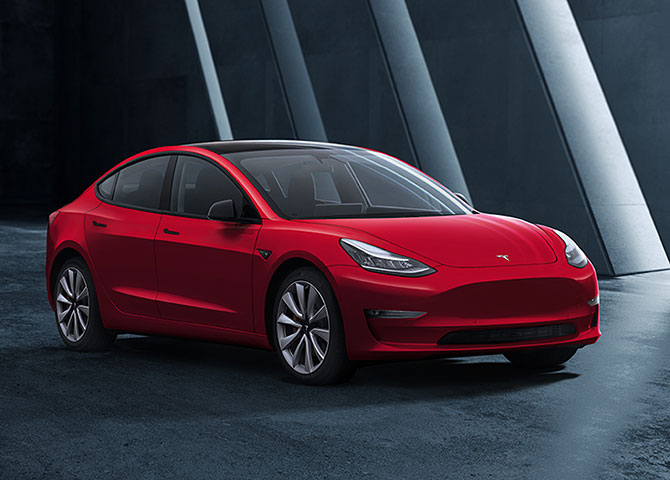 One can't discuss EVs without mentioning Tesla. Although previously available only through grey imports, Tesla is now sold in Malaysia via Carsome. Currently, only the Model 3 is up for pre-orders with the Official Manufacturer's Warranty. The base Tesla model is still the top-selling EV in the world, with the Standard Range Plus variant boasting dual motors that produce 430hp and 660 Nm of torque to accelerate from 0-100km/h in 5.6 seconds at a top speed of 225km/h. It has a range of up to 448km on a full battery charge, which takes up to 12 hours to recharge with the 11kW on-board charger. With 100kW DC fast charging, it takes about 30 minutes to reach 80 per cent SoC from zero.
Price: From RM288,000
For more information, visit the website.
---
With the above models paving the road to electromobility in Malaysia, it won't be long before other brands follow suit, especially those that have already introduced their counterparts globally. There's the Jaguar I-Pace, Lexus UX300e, and Audi e-tron, for example. Even Ferrari, Rolls-Royce, and Maserati have announced upcoming EVs within the decade. We'll be keeping our eyes peeled for more—if and when they are introduced locally.
Read more motoring news and stories here.