Botanica+Co first opened in Bangsar South almost six years ago, and yet, it remains popular to this day. Why and how?
There is no question that Malaysians love their food and we're certainly spoilt for choice with so many restaurants and cafes in the city. But how many would return for a second, third or even tenth visit? One such dining establishment seemed to have figured it all out: Botanica+Co at Bangsar South, which is celebrating its sixth anniversary this year.
"I think Botanica+Co often comes to mind when you're looking for a place that fulfils good food and beverage offerings. A friendly team and an inviting ambience certainly allow our restaurant to remain on top of people's minds even as we are no longer the newest kid on the block. We spend a lot of ongoing effort and time to ensure that three main things are consistently in check: a dynamic menu which not only offers all-time favourites but also relevant seasonal specials, competent service from the crew, and definitely thriving plants and florals to make the ambience," says General Manager of Botanica+Co, Teh Su Fen.
Even though Alila Bangsar houses a newer Botanica+Co, its original outlet at Bangsar South continues to welcome crowds of people regardless of weekdays or weekends. The all-day dining restaurant is also still one of the most photographed restaurants in Kuala Lumpur.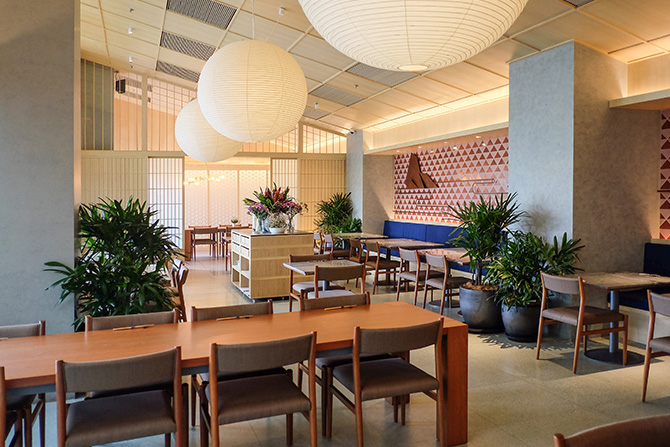 Botanica+Co at Bangsar South has the whole package but for us, it's also the team's passion. It takes a whole village, and for Botanica+Co, the subtle changes and growth together spur its success. There isn't a jarring contrast from visit to visit, retaining that serene energy within the restaurant, and yet, every visit offers something new. It's an oasis and an escape, but with delicious food—and it's exactly what we need these days.
From the start, Platform Hospitality Group—the management company behind Botanica+Co, its adjoining outlet, Botanica Deli, and Entier—came at the right time with the right concept. "We wanted an all-day dining restaurant integrated with living greenery. Being the super urban jungle that KL is, we didn't really see that concept here at the time," says Platform Hospitality Group's Director of Brand and Marketing Tay Hui Ying. "Plus, the space we were given was already built as a glass-enclosed restaurant, so it made for a perfect greenhouse."
And a perfect greenhouse deserves only the best: live plants and florals. It's subtle but plays a powerful role in creating that serene ambience, thus influencing people's moods and rejuvenating their spirits over good coffee and food. Fake plants won't be able to achieve that effect. This attention to detail is just the tip of how much care is given to the brand.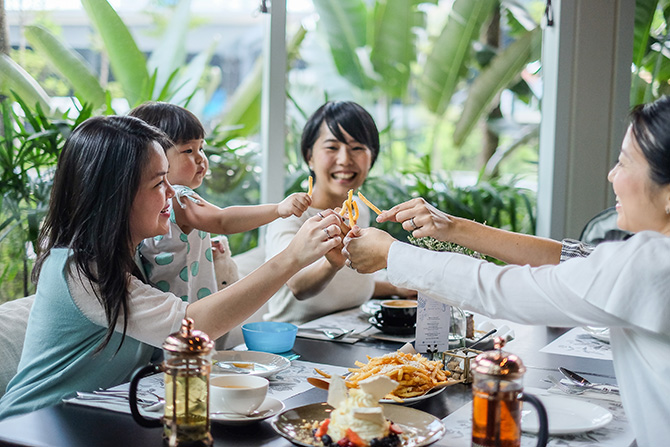 When asked how Botanica+Co maintains its consistency in the quality of its food, service and environment, Tay responds that there are dedicated people for every task and detail. We were surprised to find out that even the music in the background is curated and managed by a music consultant. Tay notes, "Small details like background music can alter your mood. Adjusting the music genre that's playing during lunch at 12pm and over a cup of coffee at 4pm, will set the suitable mood for our guests."
"It's really teamwork. There is a big team behind Botanica+Co, but we make sure there's constant communication, assessment, reviews and discussions among each other to make sure everything works," adds Teh.
The openness to change and reinvent themselves from day one has been instrumental in the brand's growth, and taking those assessments and reviews into account is what sets Botanica+Co in the right direction. Going down memory lane, Tay tells us that Botanica Deli was originally designed to sell soups and salads for takeaways, catering to the busy office crowd. However, the team realised very quickly that the locals didn't want to eat in the office. They wanted to sit down for a meal and take their minds off work. "So, we invested in tableware and increased the seating capacity," she says.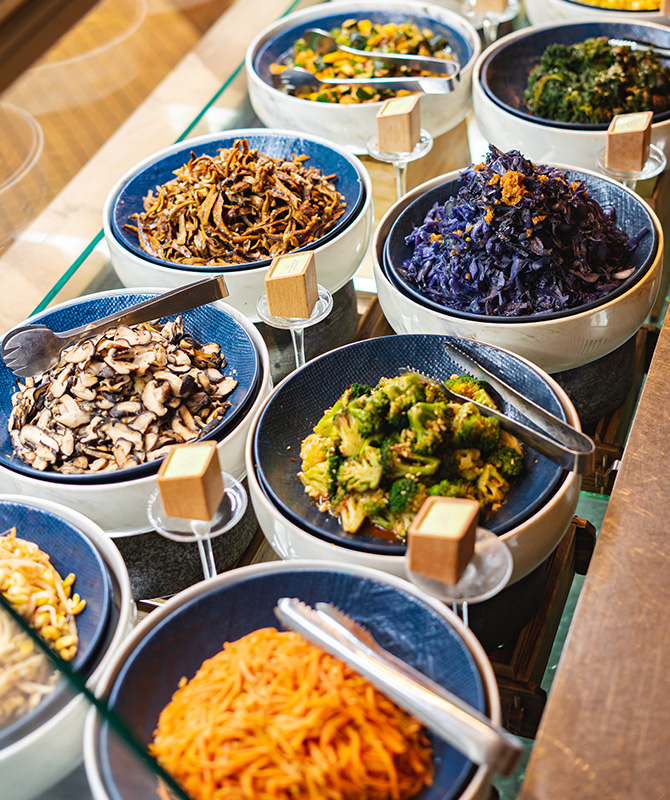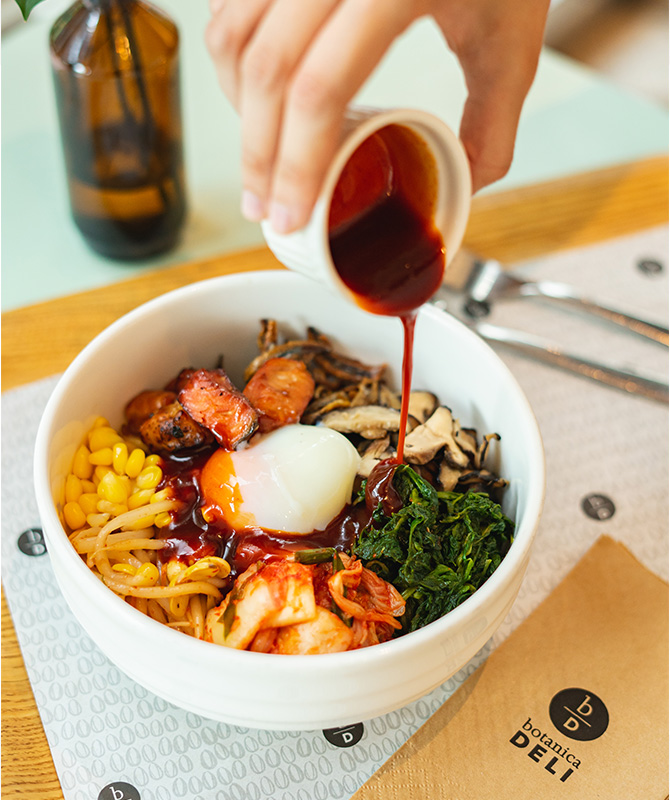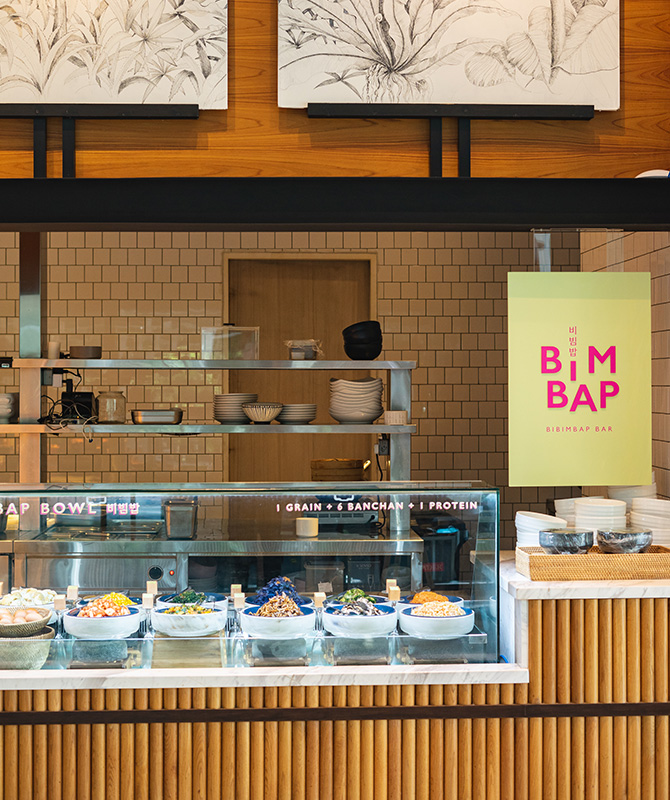 Today, what was previously the salad bar has now been refreshed with a new concept: BimBap. It's a bibimbap bar featuring a variety of banchan selections to pair with a base of grains and protein, all in one bowl. People are constantly seeking refreshed ways of enjoying food and a variety of flavours, and the Botanica+Co team understands this very well. Chef Lim Tzer Chuan, who is the company's Area Executive Chef, says, "They want something different all the time, and that's why we're always active with our seasonal menus."
At the moment, Botanica+Co's seasonal menu is 'All Rice & Nice', serving up creative varieties of the Asian staple, ranging from a Shio Koji Lamb Rack that uses Japanese fermented rice as a meat tenderiser, to Spicy Topokki and Seafood Skillet Baked Rice. "The Shio Koji Lamb Rack has been selling so well that our supplier couldn't supply us lamb for a week!" remarks Chef Lim.
These seasonal menus prove that you don't have to jump on every bandwagon of current food trends. For Botanica+Co, they're carving their own path. With the seasonal menus, the team is able to test the market for its ever-changing menu as well as have a discussion with food trends.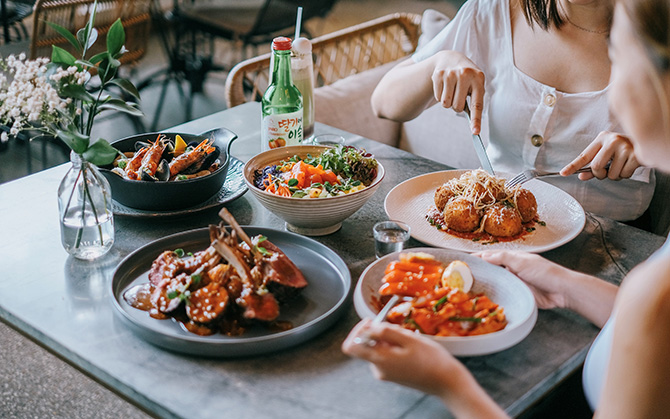 "Keeping the menu exciting and relevant is very important to us. Sometimes we switch popular items from the seasonal menus into our permanent all-day menu. If people love it, it's all the more reason to offer the dish. Meanwhile, some of the old-time favourites simply have to go," says Chef Lim. He also recently travelled out of the country for a five-day (eating) research trip, which he excitedly tells us has sparked several new ideas he can't wait to try for the restaurant.
While we noticed more restaurants adding meatless patties on their menus now, Botanica+Co actually spotted the trend much earlier, having introduced a meatless menu back in 2018. After much discussion and trials-and-errors, they decided it was more sustainable and interesting to elevate vegetable-centred food like artichoke or eggplant. "Rather than mock meat or something that's pretending to be what it's not, we wanted to showcase how to eat greens at their best," Chef Lim explains.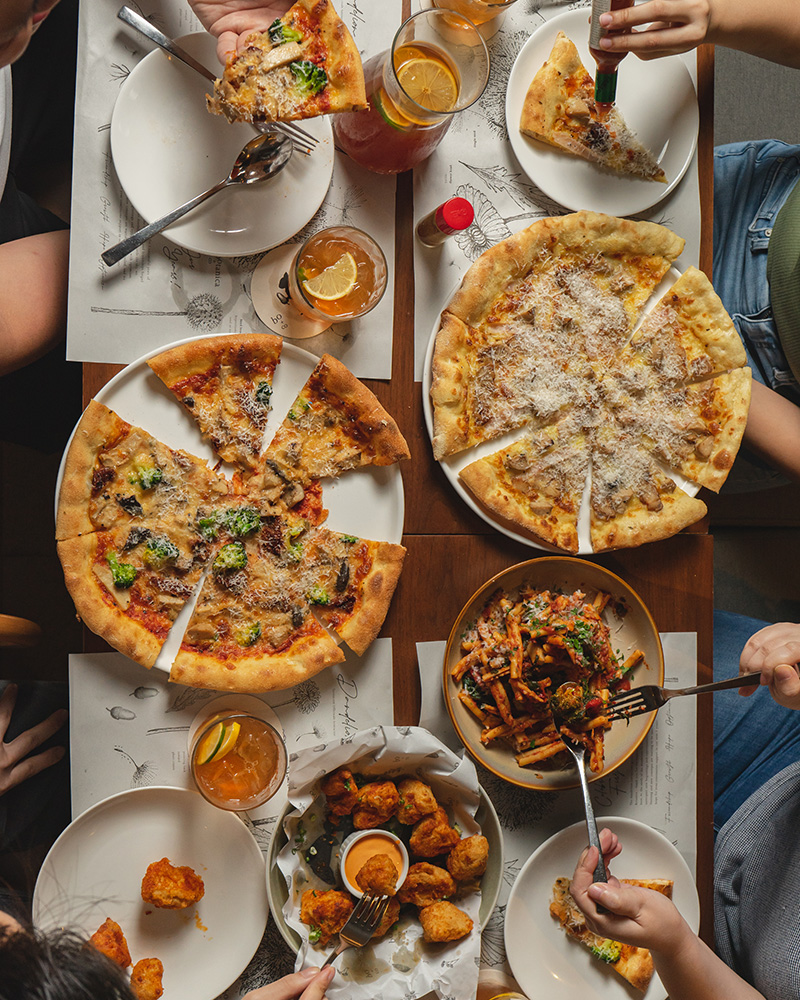 In addition, popular items on their menu aren't spared either. They get zhuzh up and in return, receive an even more positive response from the customers. For example, the pizzas have always been a hit but a few months ago, the team decided to take a new approach with the recipes for their pizza selections. Newcomers like The Bullgari (beef salami, bacon and Portobello mushrooms), Tuscan Summer (sun-dried tomatoes with buffalo cheese and fresh basil), and Duckula (smoked duck with parmesan and arugula salad) are now Botanica+Co's bestsellers.
The brand is good at reinventing itself and its menu for its customers, but something bigger is coming. Newly-appointed deputy CEO Melissa Low tells us that being around for almost six years has given the team more experience and tenacity to handle new and improved projects. Platform Hospitality Group's latest venture is Lucky Lucky Foodstore, a pork-free food court unlike any that we've seen. With a stunning view of the greenery surrounding Taman Tasik Permaisuri in Cheras, diners have a myriad of options to choose from the stalls—six of which are managed by the Group, but predominantly the people who have had experience working on Botanica+Co and its various flirtations with different cuisines. From vintage-inspired tableware to mint green table trays, the food court will serve as a relaxing hideaway for many.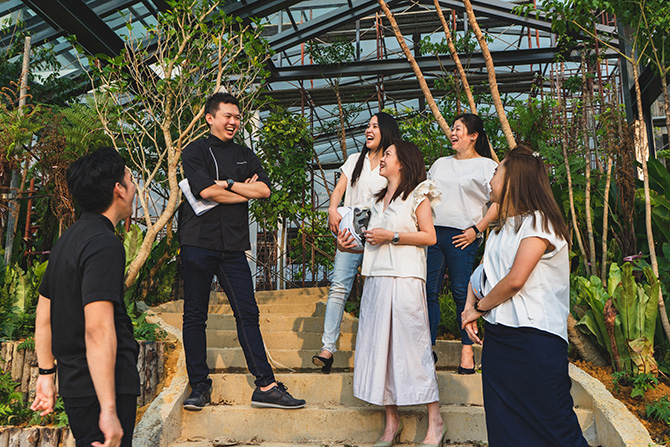 However, the main event will be the third and flagship Botanica+Co branch in Bamboo Hills, an upcoming "dining enclave" spanning over 16 acres, nestled within a lush greenscape. Think of it as Malaysia's version of Dempsey Hill in Singapore. Not only will the space outshine its "glasshouse" concept in Bangsar South, but the menu will be completely upgraded as well.
Low reveals that they have invested in an Italian-made oven specialising in pizzas and a charcoal grill. There'll be handmade pasta that won't be your usual fettucini or spaghetti, paired with new flavours.
"The future of Botanica+Co will very much depend on the upcoming Bamboo Hills outlet. We plan to refocus the Group and follow that direction," Low shares, adding that the new branch is expected to open in Q3 of 2022. Bangsar South's outlet will then be revamped and renovated in 2023.
All information is accurate at the time of writing.
Botanica+Co Bangsar South
G5 Podium, The Vertical, Bangsar South City,
No. 8 Jalan Kerinchi, 59200 Kuala Lumpur.
Contact: 016 965 6422 | Email: [email protected]
Website | Facebook | Instagram
---
#BUROGiveaway
We're giving away five (5) RM200 dining vouchers to spend at Botanica+Co Bangsar South! All you have to do is enter your details below and answer a simple question. Good luck!
TERMS & CONDITIONS
The BURO x Botanica+Co Giveaway runs from Friday, 6 May 2022 till Thursday, 19 May 2022. Winners will be announced on Tuesday, 24 May 2022, and will be contacted via email. Other terms and conditions apply*.
1. Employees of BURO Malaysia and its related corporations ("Indochine Media Ventures") or BURO Malaysia partners and/or sponsors for the giveaway (if applicable), and their immediate family members (including spouses, children, parents, brothers and sisters) are not eligible to participate in the giveaway.
2. The winners of this giveaway are chosen at random.
3. This giveaway is organised by BURO Malaysia (hereinafter referred to as the 'Organiser').
4. The prizes for this giveaway are neither exchangeable for cash nor transferable.
5. All persons ('Participants') taking part in this giveaway agree that these rules shall be binding on them, and that the entries in this giveaway, including their name and likeness, may be used without restriction in any future publicity material by the Organiser.
6. The Organiser reserves the right to amend these rules or terminate the giveaway at any time at its sole and absolute discretion. All decisions made by the Organiser under these rules shall be final and no discussion or correspondence will be entertained. The Organiser may, but is not required to, justify any decisions relating to this giveaway.
7. The Participant acknowledges that the interest and good reputation of the Organiser are of paramount importance. The Organiser reserves the right to disqualify a Participant from the giveaway, or to withdraw the prize if it is believed the Participant is in breach of its obligations under the rules. The Participants shall not by act or omission, directly or indirectly bring the Organiser into disrepute.
8. All entries are sent at the risk of the Participants and in the event that there are technical difficulties experienced arising out of the internet or from any associated equipment or internet security is compromised, the Organiser may at its sole and absolute discretion disqualify the entire entry and shall not accept any liability doing so.
9. Giveaway entries may only be submitted via the stated medium of communication.
10. This giveaway is open to anyone above 18 years old and within Klang Valley only.
11. Each entry must be completed in full. The Organiser reserves the right to disqualify any incomplete entries in its sole and absolute discretion.
12. Incomplete entries will be deemed void.
13. Winners will be notified via email.
14. Uses of 'aliases' shall be considered a form of deception and are prohibited.
15. The winner must produce their original IC / passport with legible IC / passport number in order to claim the prize. The winner may also be required to produce additional original proof of identity at the discretion of the Organiser.
16. All Prizes are accepted entirely at the risk of the winner, and the Organiser excludes all warranties in connection with the prize to the extent permitted by law.
17. All Participants release from, and indemnify the Organiser, its agencies, sponsors and representatives against, all liability, cost, loss or expense arising out of acceptance of any prize or participation in the giveaway including (but not limited to) personal injury and damage to property and whether direct or consequential, foreseeable, due to some negligent act or omission or otherwise.
18. All personal particulars furnished are meant for identification purposes and will not be sold or given to any third parties. In the case of giveaways, our partners may wish to offer you services which require your personal particulars. These specific requests will be expressly stated within relevant giveaways, with a choice to opt out.
19. Inability to contact the Lucky Winners by Friday, 27 May 2022 will result in disqualification and selection of an alternate winner.
20. Prizes are final; no cash equivalent or alternative prize will be given. Prizes are non-transferable, non-exchangeable and strictly not for resale. If the winner is found to be selling the prize(s), the Organiser reserves the right to demand the return of the prize.