First off, it has nothing to do with cauliflower getting a sunnier disposition. Vegetable tanning refers to a method of turning animal skin into viable leather. The process uses tannins—that contribute to the word "tanning"—derived from organic material such as leaves, tree bark, branches and plant extracts—hence, "vegetable". Albeit once the favoured technique in leather-making, this method popularised by the French, Italian and Spanish during the Renaissance now only accounts for 10 percent of the leather produced today.
What the fashion industry uses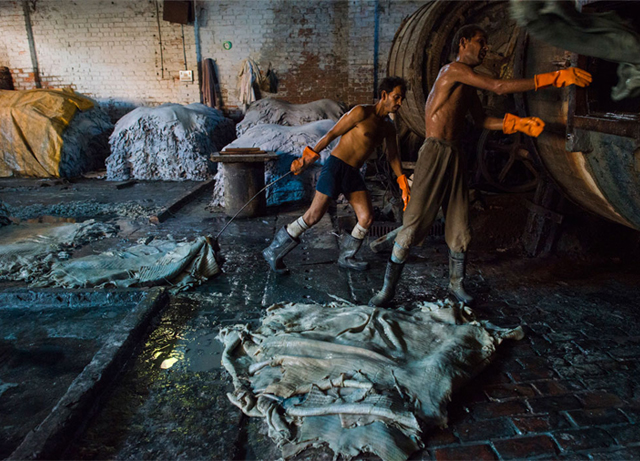 At the turn of the nineteenth century, chrome tanning was invented to accommodate the high demands of mass production. The use of synthetic chemicals allowed manufacturers to tan large quantities of leather in short time spans. As opposed to the one- to two-month process vegetable tanning requires, chrome-tanned leather can be churned out in under a day.
Unfortunately, its production spells dire consequences for the lives and environment it touches. Chromium salts, the main ingredient used in chrome tanning are carcinogenic and toxic. The booming trade affects workers at large tanneries in impoverished regions who are exposed to dangerous chemicals and suffer the detriments to their health. Areas around the tanneries are highly polluted due to the indestructible toxic substances that are a byproduct of chrome tanning. A neighbourhood called Hazaribagh in Bangladesh which produces 90 percent of the country's $600 million in leather exports was rated as one of the five most toxic, heavily-polluted sites on the planet.
Back to basics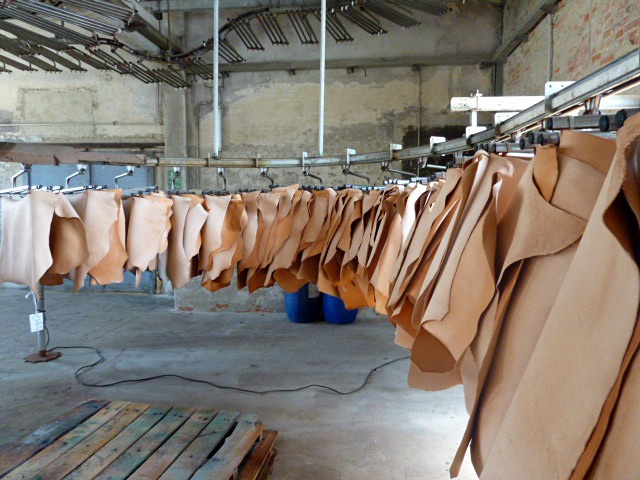 More and more companies are looking back at traditional methods for eco-friendly solutions. Only a few tanneries have the skills and passion for the dying craft. And what a shame that is. Vegetable-tanned leather is the epitome of craftsmanship. The slow process expresses a level of artistry and commitment that commercial tanning would never allow. Every piece of hide is treated as an individual project—selected, dried and dyed with the utmost care.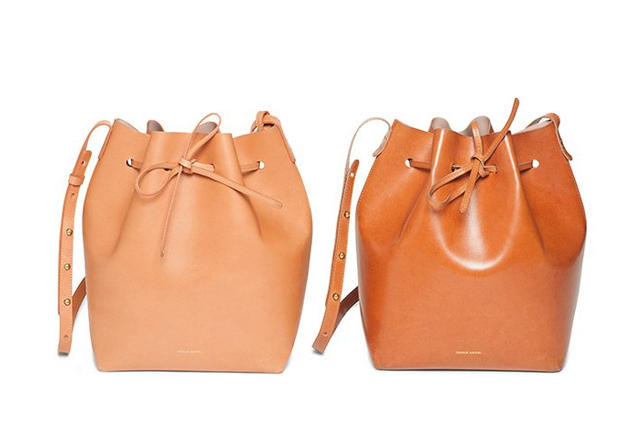 Unlike chrome-tanned leathers that crack and peel, vegetable-tanned leather grows more beautiful with age. The sturdy leather develops a completely unique patina that is a reflection of its time spent with its user. While not without its flaws—high water consumption, for instance—vegetable tanning has a significantly less catastrophic effect on our planet, particularly if when carried out by experienced and well-regulated tanneries. By buying vegetable-tanned leather, we are preserving the earth, reclaiming tradition, and reviving the art of craft.
Get the ball rolling with one of these beautiful bags made of vegetable-tanned leather:
{insert gallery tpl="slide-freesize.tpl" id="Vegetable tanned leather bags" rid="5022″ order="a_tstamp"}
1. Saddle mini leather shoulder bag by Mansur Gavriel
2. Beige tassel bucket bag by Building Block
3. Tan small barrel bag by Loewe
4. White leather saddle bag by Maison Margiela
5. AB21 leather cross-body bag by PB 0010
6. Vienne leather shoulder bag by A.P.C
7. Black circle leather clutch by Kara
8. Black leather mini backpack by Mansur Gavriel
9. Pristine micro leather shoulder bag by Manu Atelier
Related stories:
How these three brands make the most luxurious jewellery sustainable
#GoGreen: Kind clothing brands to buy now
| | |
| --- | --- |
| SHARE THE STORY | |
| Explore More | |