"To create the future you have to pay attention to the past." — Karl Lagerfeld.
Gladiator sandals may soon return as footwear's comeback kid in the strapping heat of next season's summer. Slender red straps intertwined and crawled up Rihanna's enviable gams on the recent Met Gala red carpet—reminding us of the days when gladiators were actually fashionable outside the Coachella valley.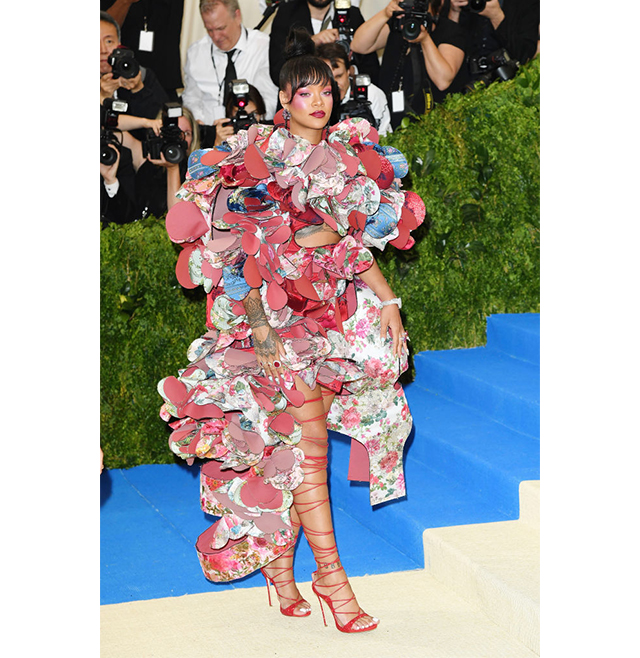 And as if to cement its resurgence, Chanel—who was also responsible for igniting the gladiator craze back in '07—just sent a host of Grecian goddesses down a pebbled path in knee-high gladiator heels for their Cruise 2018 show, "La Modernité de la Antiquité".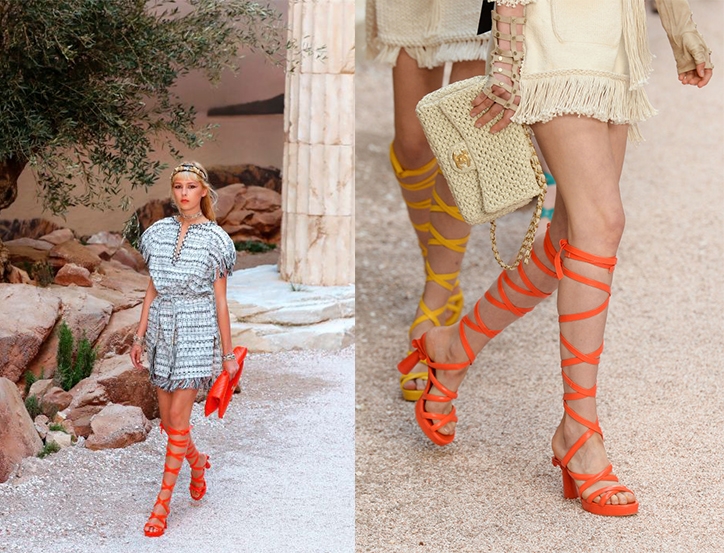 Some of you may happen to be blessed with legs for days or wonderfully shapely calves that you definitely should accentuate with the strappy statement. Others might reckon that untangling a metre of laces for a look that has become synonymous with muddy festivals is hardly worth the trouble. Either way, we have compiled a few street style looks featuring a variety of gladiator formats to help you decide whether you're more team yay or nay.
Related stories:
'Gam-changing' tall boots we love from Paris Fashion Week AW17
A round of applause for slouchy clothing
9 Street-certified ways to pull off a blazer