Yayoi Kusama for Louis Vuitton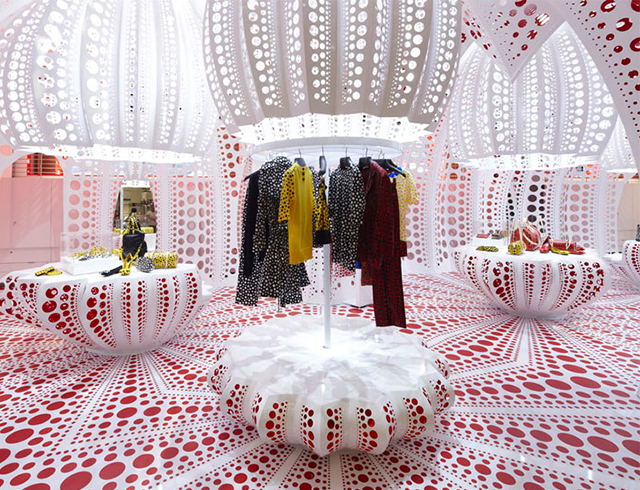 Back in 2012 when Marc Jacobs was creative director for Louis Vuitton, the French house collaborated with Yayoi Kusama—Japanese artist and writer who is renowned for her famous pop art works that were exhibited alongside the works of Andy Warhol in the 1960s. A longtime fan of the octogenarian's artistic creations, Jacobs teamed up with Kusama to create a collection of apparel and accessories featuring Kusama's iconic polka dot patterns, along with a concept store in London that's decorated in the same motif later that year.
'The Mondrian Collection' by Yves Saint Laurent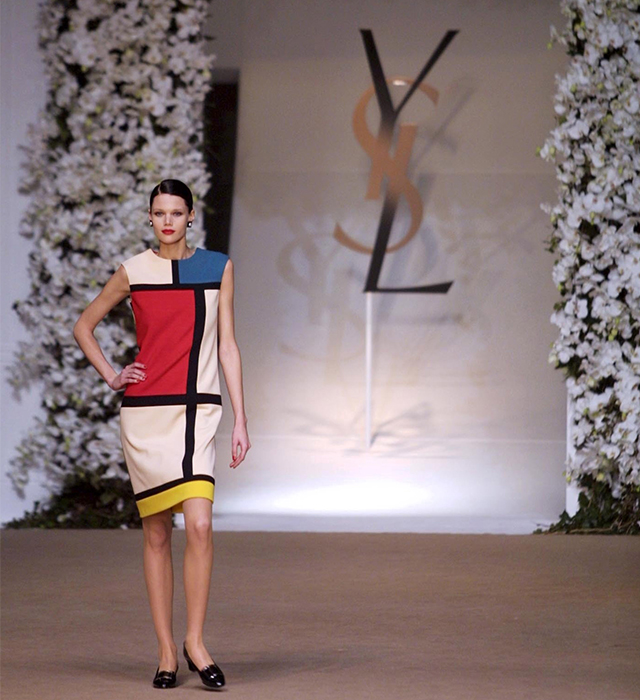 Saint Laurent's love for fine art extended to his AW 1965 collection, where contemporary Dutch painter Piet Mondrian's neoplasticism works of art were referenced in six wool jersey and silk A-line dresses with intersecting black lines and blocks of primary colours. Inspired by the simplicity and minimalism of the Mondrian grid, Saint Laurent incorporated the lines of each colour block fabric within the dresses' seams for a seam-free appearance.
Damien Hirst x Alexander McQueen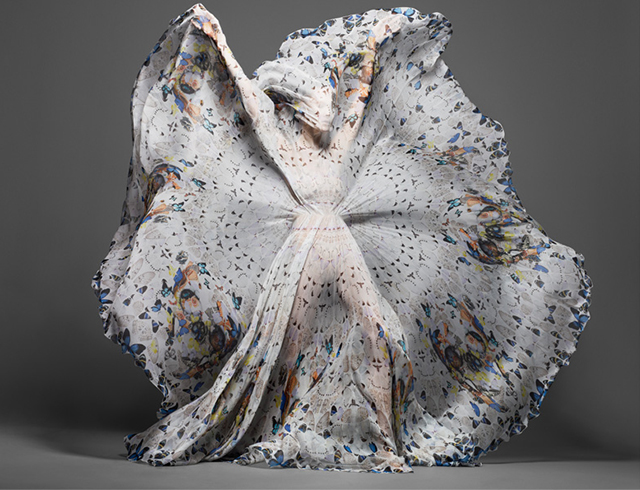 As a tribute to the 10th anniversary of the iconic Alexander McQueen skull scarf, the fashion house collaborated with internationally renowned artist Damien Hirst in 2013 to create a limited edition 30-piece scarf collection, along with a short film shot by photographer Sølve Sundsbø. The scarves were designed based on Hirst's Entomology series (which were originally inspired by Dante's Inferno), with the signature skull motif made up of butterflies, spiders and other insects in kaleidoscopic shapes—drawing parallels to both the fashion house and artist's interest in symmetry and the natural world.
Versace's 1991 Pop art collection inspired by Andy Warhol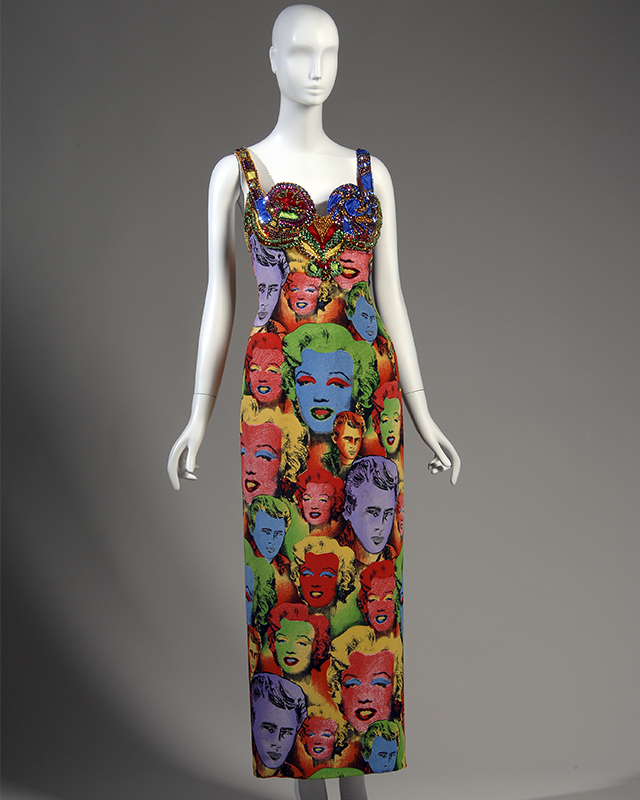 One of the most well-known Pop art works in history can be found in abundance nowadays, but it was Gianni Versace's 1991 Pop art jewel-encrusted collection that featured Andy Warhol's iconic graphic portraits of Marilyn Monroe and James Dean that takes the cake. Fascinated by surrealism and Pop art, Versace's vibrant-hued aesthetic and flamboyance paired well with Warhol's graphic prints, resulting in a full-blown, visual masterpiece.
Raf Simons/Sterling Ruby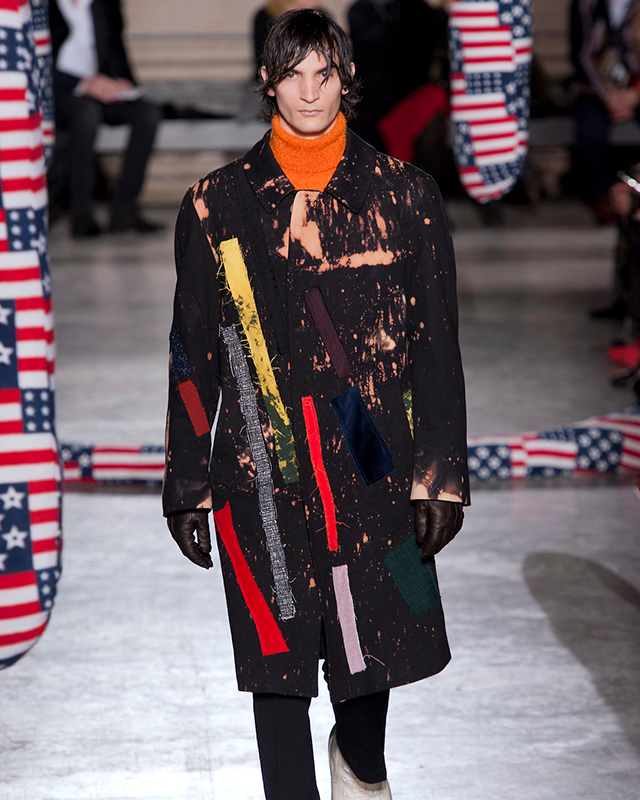 Perhaps one of the more intrinsic designer-artist collections in recent years, Raf Simons AW14 Menswear was an artistic joint-effort with close friend and American artist Sterling Ruby. Imbueing both sartorial expertise and imagination in this collection, Ruby's Jackson Pollock-like paint splatters were executed on Simons' play on proportions, proving that designer-artist collaborations can result in intriguing results that work to both parties' benefit.