You know what they say—pics or it didn't happen; an outfit is never complete without eye-catching bling (especially for a party), but this round, we're bringing our A-game up a notch with dainty and larger-than-life pieces that are equally jaw-dropping—prepare to turn heads and nail 'em #OOTDs.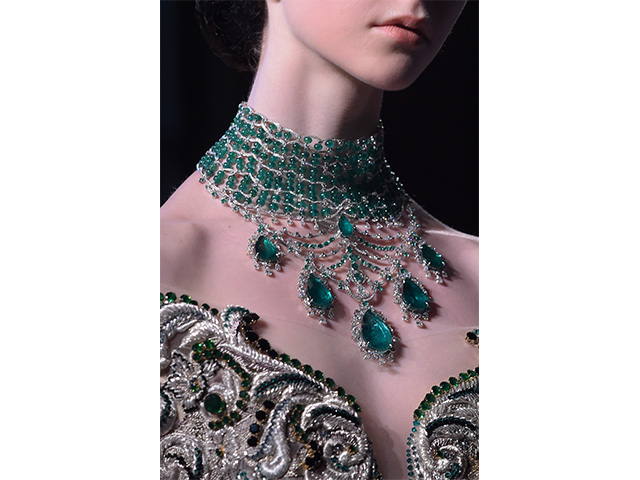 Guo Pei
The Chinese couturier went for gold this season; besides her stunning designs, she also collaborated with Swiss jewellery brand, Chopard, for the very first time. Among an array of eye-catching baubles, this emerald beauty shines like no other. Perfectly adorning the neckline, the necklace accentuated the gown seamlessly, and there's something about the high-collar that exudes polished elegance.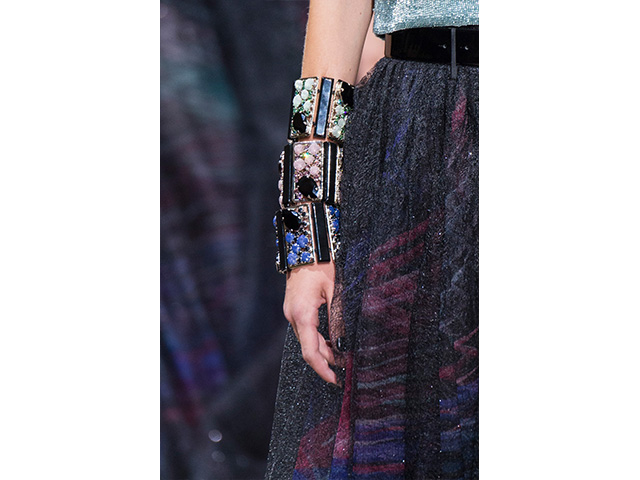 Giorgio Armani Privé
Why wear one when you can pile 'em up? The stacked-bracelet trend was spotted at quite a number of the haute couture shows this round, and Armani opted for bangles for a solid finish. The contrasting hues of the jewels—that mirror the colour palette of the show—go oh-so well together, matched with black nail polish that pulled the look together.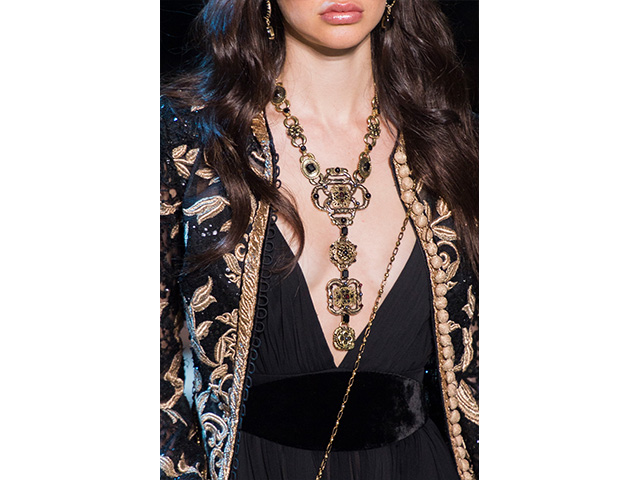 Elie Saab
The designer's medieval-themed show was amped up further with his choice of jewellery, with warrior princesses strutting down the runway in gleaming crown, drop jewel earrings and tiered bracelets (Game of Thrones, anyone?). One of our favourites is this chunky drop necklace that matches the colour of the ensemble, almost giving off an illusion of a one-piece. It's the perfect jewellery for a deep V neckline.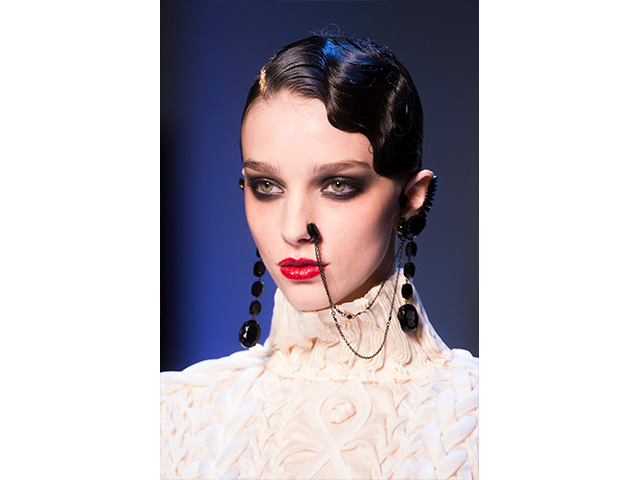 Jean Paul Gaultier
Christmas in July? That was the first thing that came to mind when we saw the collection. But knitted sweaters and cropped down jackets aside, the looks were given an extra head-turning factor with jewellery that is the epitome of more-is-more. Aside from the stone ear-cuff-slash-drop-earrings, Gaultier added nose rings into his pool of notice-me baubles—the next "Buro Tries", maybe?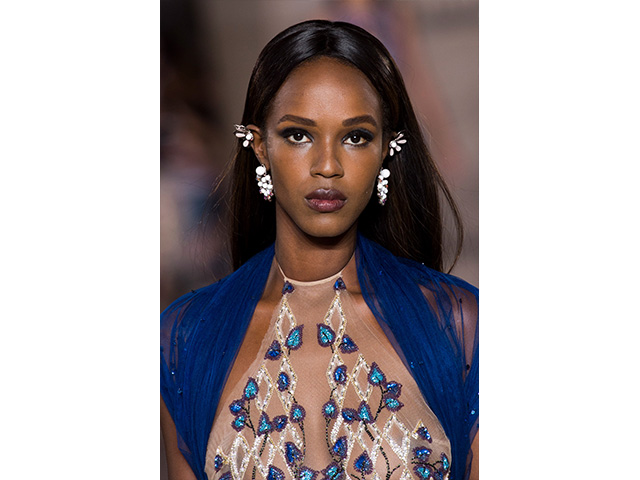 Georges Hobeika
The Lebanese designer's feminine looks were further accentuated with jewellery that exuded a fairy-like vibe, from floral cuff that twirled around the models' wrists to eye-catching multi-finger rings. Making a solid impression throughout the collection, are the pair of earrings that are styled up with an addition of complementing ear cuffs. We'll be trying this look, for sure.
Related links:
Paris Haute Couture AW17: Sheer genius