Cai Mei Khoo, Editor-in-Chief: Elizabeth Taylor's ruby suite by Cartier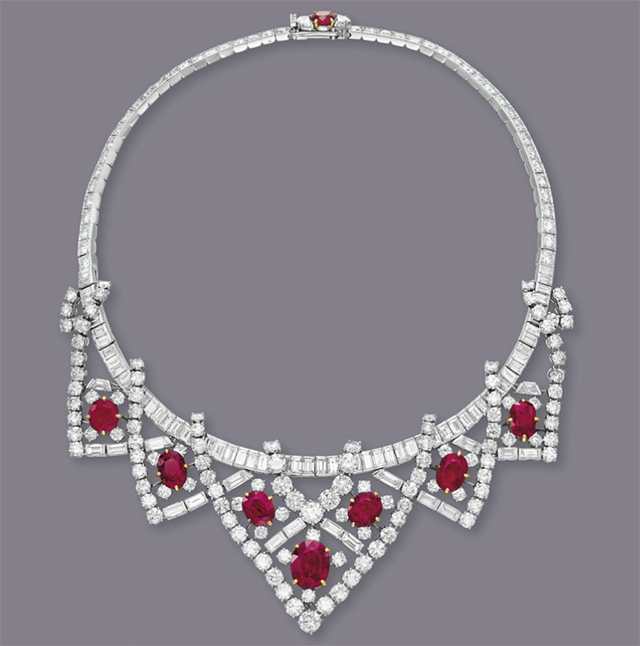 Elizabeth Taylor was known for her voracious appetite for jewels – magnificent diamonds, rubies, emeralds and sapphires as big as the Ritz. This ruby and diamond necklace by Cartier was part of a suite (including a matching bracelet and a pair of earrings) given to her by her third husband, Mike Todd, which sold at a Christie's auction in 2011 for just over US$3.7million. What draws me to this piece is the story behind it: Liz was swimming in the pool at their villa in Cap Ferrat, wearing a tiara Mike had bought for her when he surprised her with the ruby suite. "It was like the sun, lit up and made of red fire," Liz wrote in her book, Elizabeth Taylor: My Love Affair With Jewellery. "Since there was no mirror around, I had to look into the water. The jewellery was glorious, rippling red on blue like a painting. I shrieked with joy, put my arms around Mike's neck, and pulled him into the pool after me." Now, excuse me – I need to go swimming.
Jason Lim, Fashion Editor: Striped cable-knit cotton-blend socks by Gucci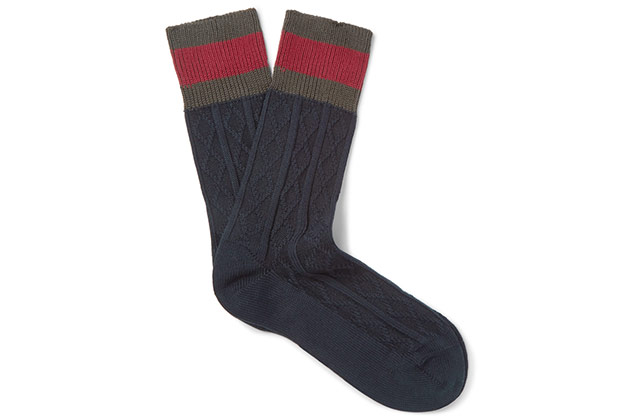 Green and red is a tricky colour combination to pull off. It reads like Christmas on 'roids and while I love the holidays, I'm not exactly of the card-carrying, band shirt-wearing variety either. I don't need a Santa hat or goofy antlers and I don't want to wear a tacky sweater unless it's got Drake on it. But socks will always be my happiest show of solidarity. It's something I can drum on forever about: it's the littlest details that matter and true style should never have to shout.
Loh Wei Yeen, Fashion & Beauty Writer: Sophia Webster 'Lola' gemstone pumps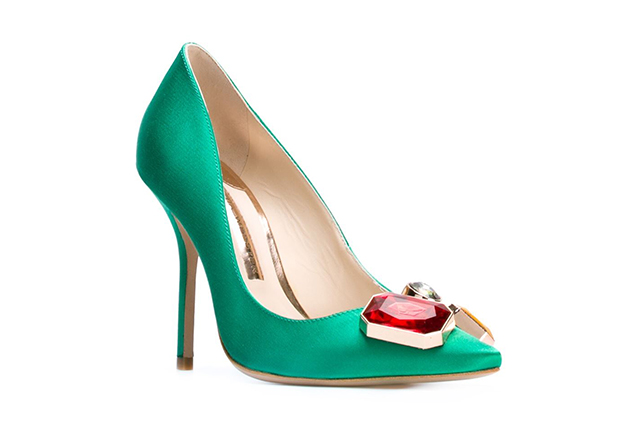 Green shoes are a rarity in my closet, and even if there's anything green in sight, it'd be an army-green utilitarian jacket that I'd rewear over and over again. But for this festive season, I'm willing to make an exception for this exquisite pair of emerald green, gemstone-encrusted silk pumps from Sophia Webster. I'm already imagining the pretty red and green details peeking out from the hemlines of a black (or white) wide-legged jumpsuit I'll be wearing during Christmas, because how else would you do vivid green footwear justice?
Tan Su Fen, Editorial Assistant: Crystal-embellished necklace by Dolce & Gabbana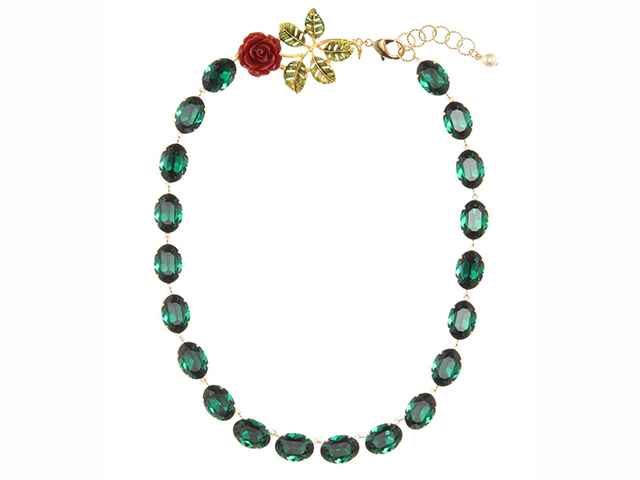 While I probably won't be donning a red or green frock this festive season, I could definitely do with some Christmas sparkles by way of this stunning necklace from Dolce & Gabbana. A lovely rendition of the classic colour combination, the beautiful emerald green crystals will punctuate any look with a touch of glamour, while the delicate red rose to the back calls for an elegant up-swept do—perfect for an evening occasion.
Jessica Fang, Culture Writer: Pasta with Green and Red Bell Peppers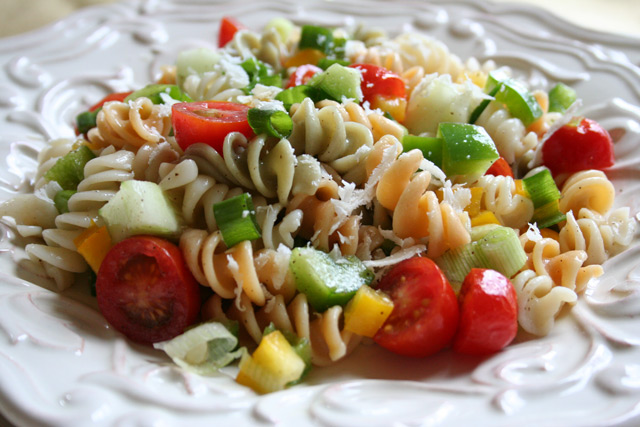 Green and red Bell Peppers have magical powers. They make any pasta dish delicious. What's the difference between the two, you ask? Well, green peppers apparently have a slightly bitter flavour, while red peppers are more mature than its green counterparts, and are sweeter (with more vitamin C too). But if you're going to cook a pasta, add the two together and you'll have a delicious merger of its flavours. Plus, it's healthy and easy to make too. I could eat this combo everyday if I had to.
Related stories:
#WednesdayWishlist: White as snow
#WednesdayWishlist: Sweater weather
| | |
| --- | --- |
| SHARE THE STORY | |
| Explore More | |