Jason Lim, Fashion Editor: Gold-plated feather pendant necklace by Tom Ford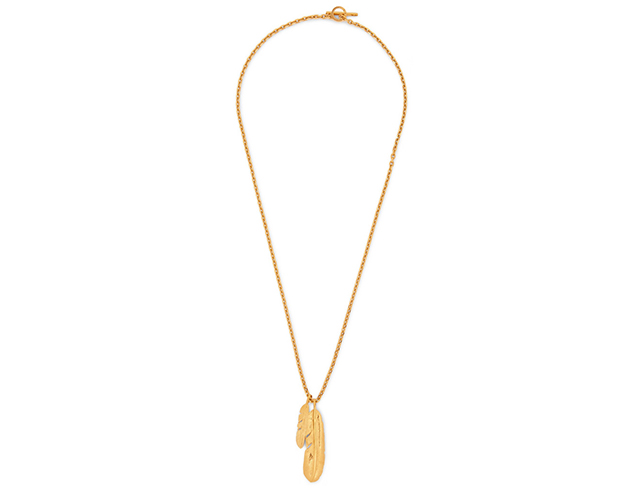 Birds have pooped me on exactly five times in my life and these experiences have left me scarred and afraid of the flying dirtbags. They've got sharp beaks to peck your eyes out; scaly reptilian feet to tear your face up and then they'll poop on you as they fly away. Definitely not my favourite animal unless they've been plucked, roasted and presented to me on a plate. This necklace will be a reminder to myself that I am in control, I am the boss and that for all the hurt they have caused me in the past, I can return tenfold.
Wei Yeen Loh, Fashion and Beauty Writer: Alexander McQueen AW2009 runway beauty look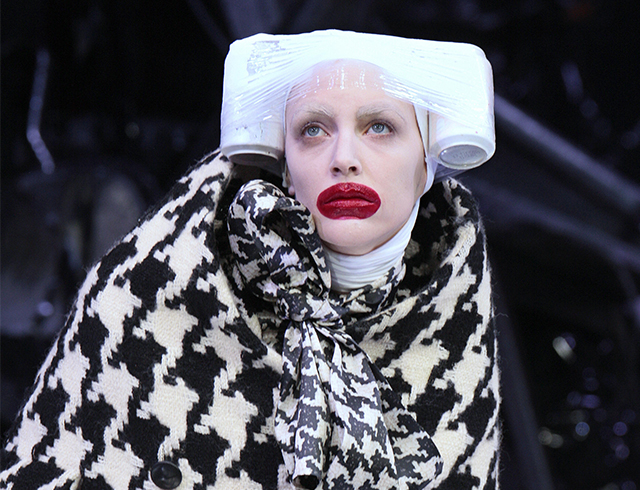 If there's one clown-related thing that gives me more shivers than their unusually large shoes and overly-happy countenance, it's the garish makeup that always includes an exaggerated red lip. During Alexander McQueen's A/W'09 show, where twisted fantasy met impeccable craftsmanship, models strutted down the hallway with huge glossy red lips and empty soda cans saran-wrapped around their heads. The ghostly pale skin and white-out eyebrows combined with the harsh makeup gave me reason enough to keep my eyes focussed only at McQueen's exquisitely-tailored showpieces (from neck-down, that is).
Rachel Ong, Lifestyle Writer: Alcatraz ER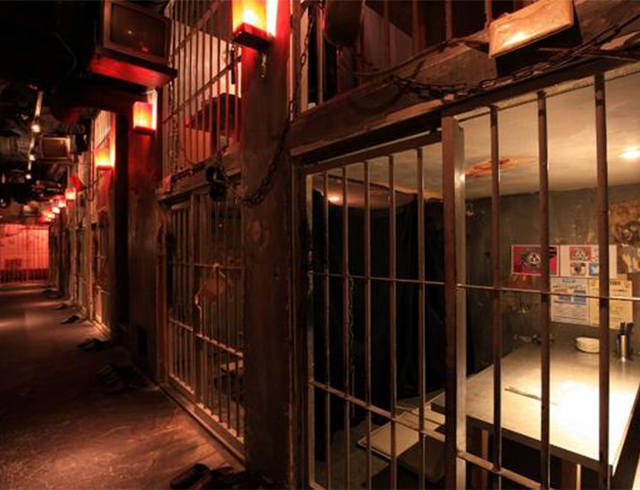 When I first heard of Alcatraz ER—a prison hospital themed restaurant—I wasn't too impressed, but after further inquiry, it got my attention. Being a fan of a good scare, there were some things that I really want to experience first-hand at this restaurant such as drinking out of decapitated heads and being served by bloody and scantily-clad nurses. When diners enter Alcatraz ER, they will be handcuffed and brought through the blood-stained halls of the restaurant to be seated in a tiny prison cell where they will dine on a horror-themed meal. And if they're lucky, the lights will go off in the middle of the meal and a real-life horror scene will play out right in front of them such as men in clown masks and fake axes will running down the hallways to attack them. After all, food and horror can't be a bad combination, right?
Su Fen Tan, Editorial Assistant: Night diving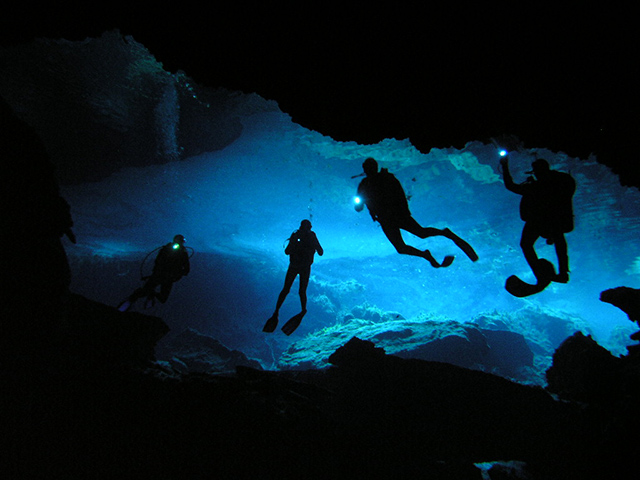 So here is how afraid I am of the dark: the first time I had to live out on my own, I slept with the light on for two weeks (could've been longer if the light bulb didn't burn out). Still, there is something about diving in the dark that I find really intriguing. When night comes, new sea dwellers come out to play in the underwater world, while others go to hide. There is a feeling of apprehension that comes with the dark, but to be rewarded with views like hunting sharks and coral feeding, it is a fear I hope to conquer in the near future.
Jessica Fang, Culture Writer: Bioshock Infinite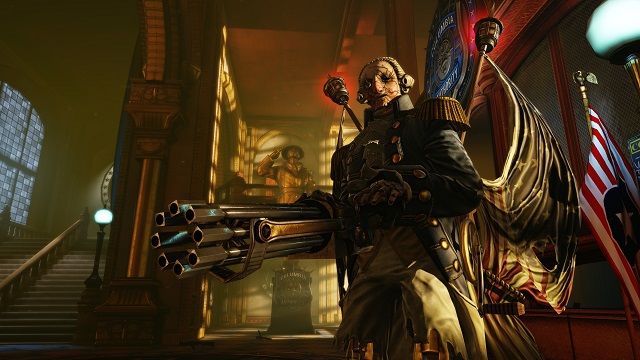 Psychological horror is possibly the worst. For almost a quarter of 2013, Bioshock Infinite kept me up at night – not because I played for hours; but because I couldn't play it without company in the room. Don't let its spectacularly gorgeous backdrop fool you – delve deeper and you'll find yourself knee deep in a nightmare. Let creepy motorised patriots with the likeness of George Washington come to life to kill you as you walk past them; get transported to a few hellish alternate universes where children are executed right in front of your eyes; visit an eerie asylum or two; or encounter a few ghostly beings and more to remain somewhat scarred for life.
| | |
| --- | --- |
| SHARE THE STORY | |
| Explore More | |