Cai Mei Khoo, Editor-in-Chief: A seat at Alexander McQueen's Voss collection for Spring/Summer 2001
Alexander McQueen had remarkable vision and a unique talent—his clothes pushed boundaries and shows were performance art in themselves. At the Savage Beauty exhibition at the V&A in London earlier this year, his clothes made me feel both uncomfortable yet full of desire. McQueen's references were often historical and dealt with the paradoxical notions of life and death, good and evil. For his S/S 2001 collection, McQueen sat the audience around a huge two-way mirrored box, which when lit from within, turned out to be a padded asylum room. At its centre, a glass box, which at the finale, opened to reveal a naked woman reclining on a chaise lounge, breathing into tubes. Constantly challenging people's perceptions of beauty, McQueen found "beauty in the grotesque. I have to force people to look at things."
Jason Lim, Fashion Editor: Manchester shearling collar wool peacoat by Private White V.C.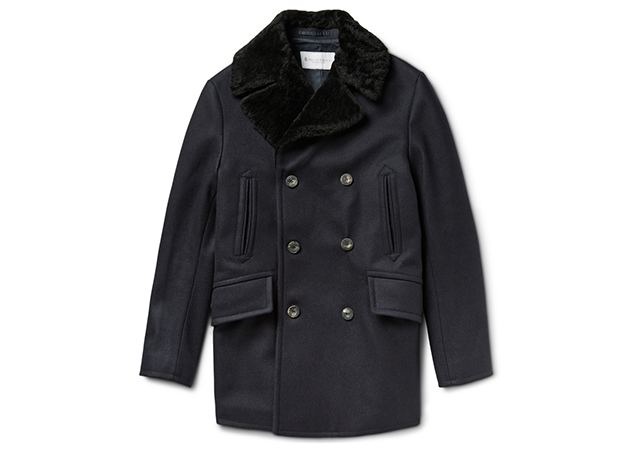 One of the most romantic love letters ever written would have to be that by Captain Frederick Wentworth to Anne Elliot in Jane Austen's Persuasion. An excerpt: "I offer myself to you again with a heart even more your own than when you almost broke it, eight years and a half ago. Dare not say that man forgets sooner than woman, that his love has an earlier death. I have loved none but you." Captain Wentworth was a naval officer but procuring a proper bridge coat from that era would take many years and many more dollars. A naval-inspired pea coat made in Manchester, just over 200km away from Bath (where most of the novel takes place) will do just fine.
Loh Wei Yeen, Fashion & Beauty Writer: A limited edition collection of The Tales and Poems of Edgar Allan Poe, 1895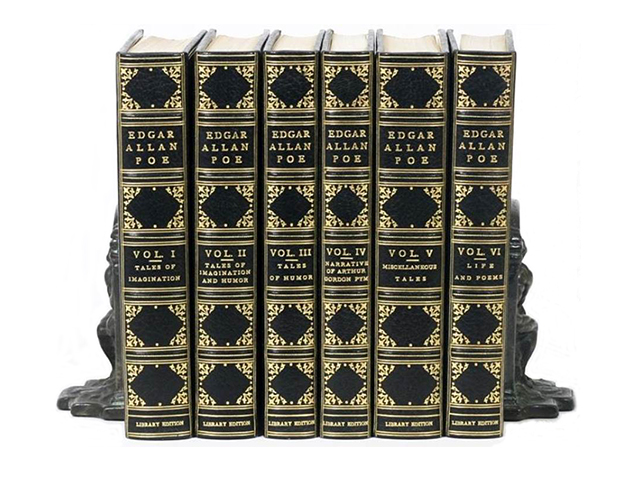 My favourite writer as of late, who was also one of the most well-known literary figures of Romanticism is Edgar Allan Poe. The beauty I find in his Gothic works, apart from the very macabre themes and his fascination with questioning death, is the way he uses words to evoke a certain emotion or drama—the famously reiterated quote "We loved with a love that was more than love" is from his poem, Annabel Lee. Poe was known as the "grandfather of horror" in American literature as his writing style and elements inspired modern detective stories that we have now in the literary world. Having this gilt-decorated and Morroco leather-bound edition of his tales and poetical works will not only look exceptional on my bookshelf, but it'd also serve as a constant reminder and aspiration for me to one day write the way he has.
Su Fen Tan, Editorial Assistant: Look 16 from Alexander Mcqueen SS16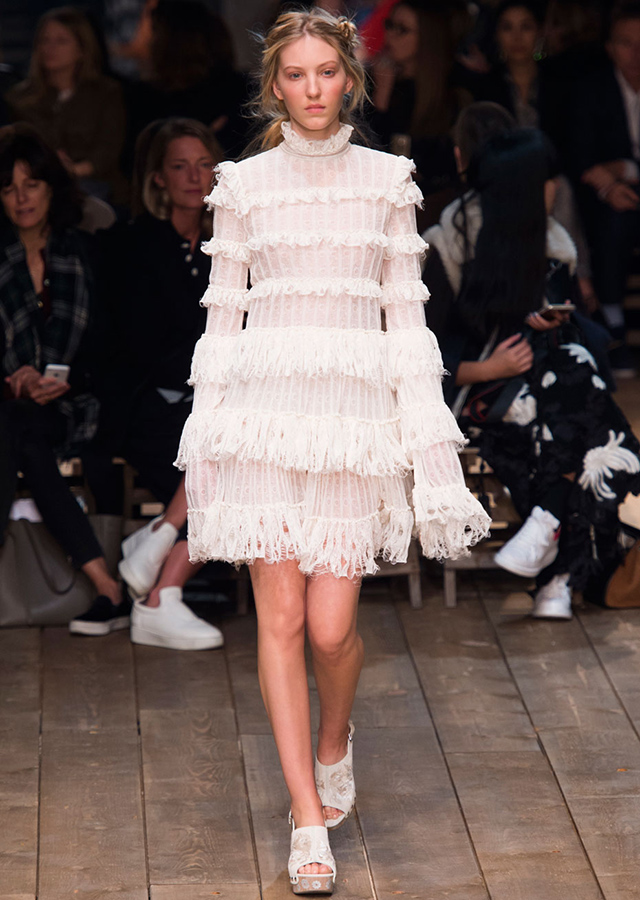 One of my favourite collections of the season, Sarah Burton's creations resonated with historical references, laced with pale pink hues, dreamy ruffles and feminine floral motifs. I love how the tiered fringes and ruff-style collar of this dress are reminiscent of the Romantic period. Yet, its length and the too-long sleeves punctuate the look with contemporary nuances, giving it a modern demure appeal.
Jessica Fang, Culture Writer: A ticket to a piano performance by Frédéric Chopin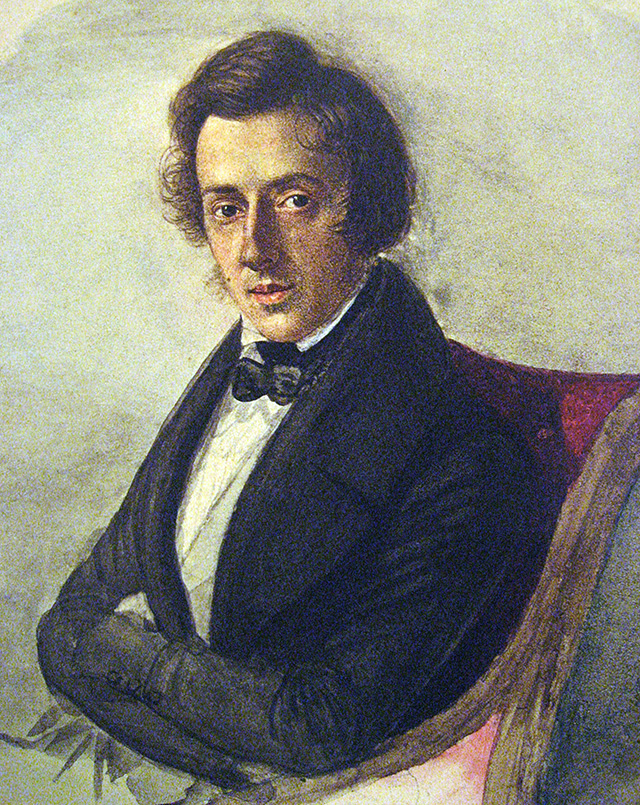 Romanticism brought to life more than just revolutionary art and literature – it birthed some of history's most prominent music legends. While music greats such as Beethoven and Mozart had earlier begun to shape the Romantic era in music in the late 1700s, it is said that the era only reached its full maturity when composers like Robert Schumann and Franz Liszt rose to critical prominence in the early-to-mid 1800s. But enough of the history lesson; among these frontrunners of music Romanticism, there was Polish composer Frederic Chopin, who became best known for his solo piano music (such as his famous Nocturnes). Soulful, haunting, and beautiful, Chopin's music was, and still is, the perfect and true embodiment of music that conveys pure emotion.
Related stories:
#WednesdayWishlist: Bring the Bauhaus down
#WednesdayWishlist: The life and times of Art Deco
| | |
| --- | --- |
| SHARE THE STORY | |
| Explore More | |