Cai Mei Khoo, Editor-in-Chief: Marlene Dietrich in Morocco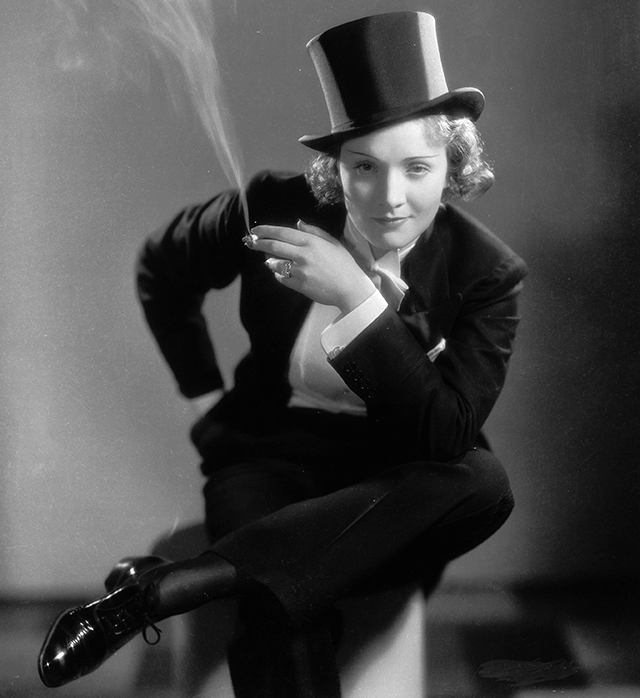 In her first American film, Dietrich wore a tuxedo, top hat and a bow tie—a look that soon became her signature, one that was considered a strong statement back in the '30s. She was one of the first few female stars pushing social norms in what was considered as acceptable dress for women of her time. Fast forward a few decades to 1966, when Yves Saint Laurent showed the Le Smoking Tuxedo, one of the most important fashion creations of our time. That iconic Helmut Newton image shot for French Vogue in 1975 of the androgynous model with slicked back hair and Le Smoking tailored to perfection is, to me, the definition of 'cool' and the very mood I will be channeling this Halloween.
Terry Saw, Beauty Editor: Frida Kahlo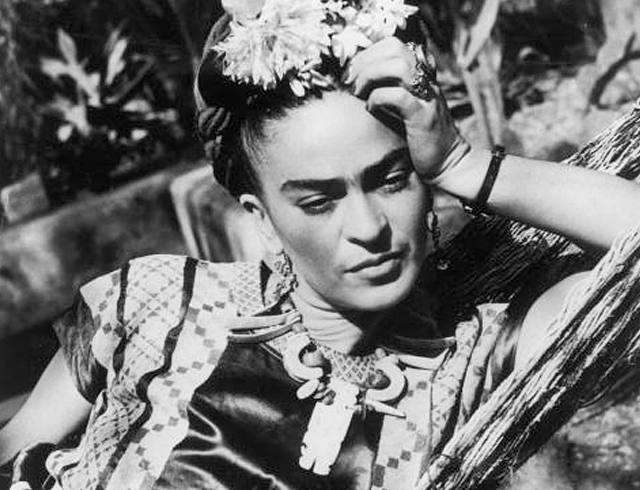 I've always been in awe of Mexican painter and style icon Frida Kahlo – a courageous woman, who turned to beauty to shield the vulnerabilities in her flawed life and unabashedly paints her reality in self-portraits that stand the test of time. And what I find just as fascinating, is her amazing wardrobe, which I will most certainly be taking cues from. This Halloween, I'm pulling out all the stops on Tehuana-inspired dresses, statement wooden necklaces, flower crows to shame all other headpieces in sight and as a finishing touch, you will find me unapologetically rocking that unibrow.
Jason Lim, Fashion Editor: Chain gang garb from Cool Hand Luke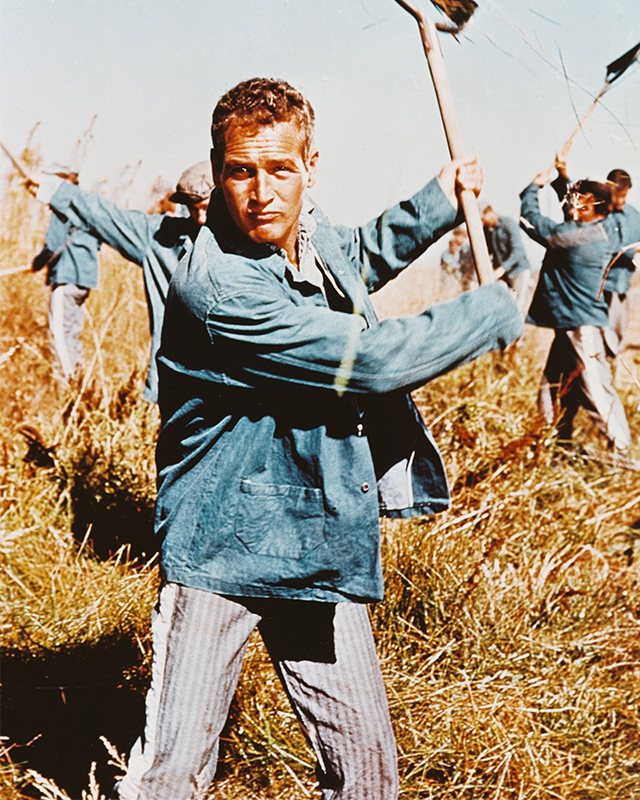 There is nothing in this image I would not wear. The Wabash striped pants, the chambray shirt and most of all, the denim chore coat. I love the honesty of denim, its durability and the beautiful patina it develops over time. Chore coats were purpose built for hard graft: no frills or pocket squares required here.
Wei Yeen Loh, Fashion and Beauty Writer: Katharine Hepburn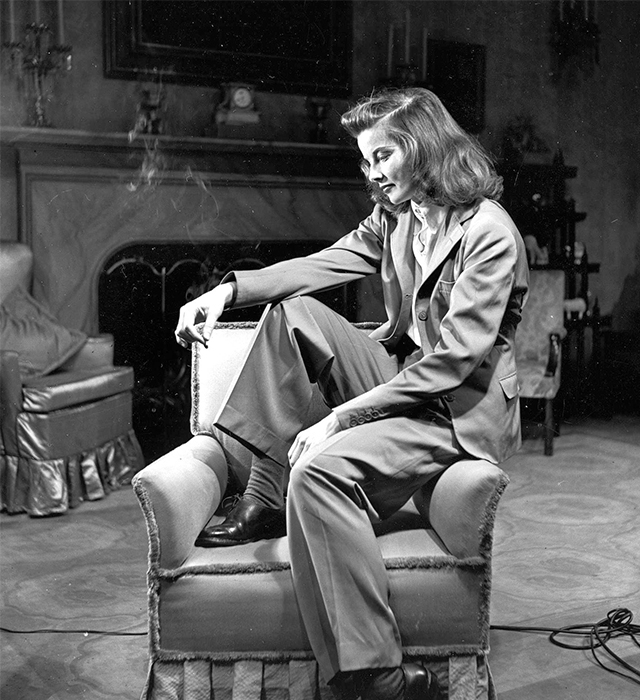 Multiple award-winning actress and one of the most recognised icons of the 20th century, Katharine Hepburn was the androgynous, trouser-slinging pioneer whose fiercely headstrong persona on- and off-screen alike paved the way for the modern woman in America. Hepburn's sportswear aesthetic was a non-conforming, fresh breath of air during the late 1930s, donning pants at that time when no woman in their right mind would. If there was one thing I'd want to wear for Halloween (and maybe the rest of my life) and hope to pull off so very effortlessly, it'll be everything she wore in this image—from her perfectly tailored pantsuit down to her socks and oxfords.
Rachel Ong, Lifestyle Writer: Julia Child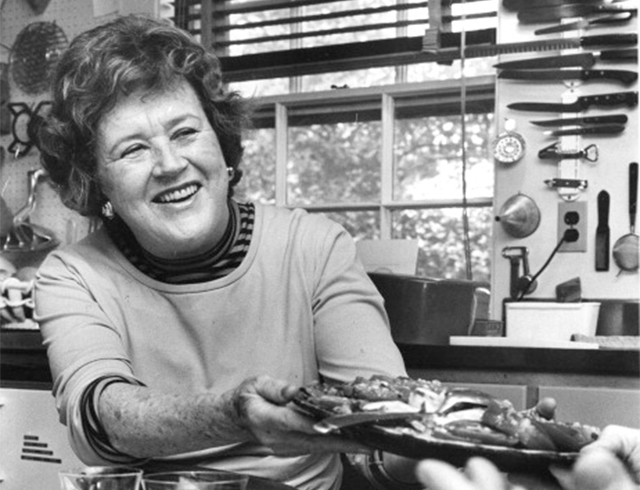 "The only time to eat diet food is while you're waiting for the steak to cook." This well-known saying from Julia Child captures her vibrant and joyous spirit that many have come to love and admire. Julia Child only picked up cooking in her 30s before she went on to become the poster child of French cooking in America. What I admire most about this cheery cookbook author, who was later referred to as The French Chef on her own cooking show, is her genuine love for French food and her unrelenting spirit to learn the intricate cuisine. Besides looking like the perfect 60s housewife, the final touches to my Julia Child costume would be a fork that I will carry to every party so that I can be the first to sample every dish.
Su Fen Tan, Editorial Assistant: Princess Leia of Star Wars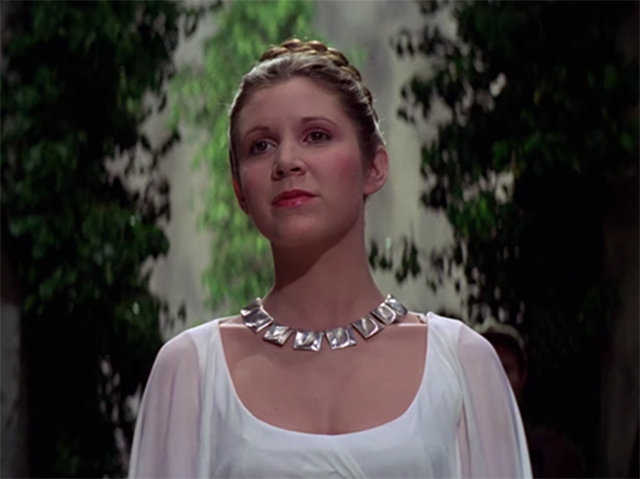 The new Star Wars trailer has just been released, and I can't wait for December to be here already. How cool is it that the trio of Harrison Ford, Mark Hamill and Carrie Fisher are back to reprise their roles as Han Solo, Luke Skywalker and Princess Leia respectively, more than 30 years after the original trilogy? Very, in my book. Leia Organo is not your ordinary Princess—an accomplished Senator, she was a rebel leader and trained Jedi Knight too (in the Star Wars expanded universe). In anticipation of the new film, you might just see me rocking one of her signature braid twists come Halloween, complete with a lightsaber in hand.
Jessica Fang, Culture Writer: Eliza Doolittle, My Fair Lady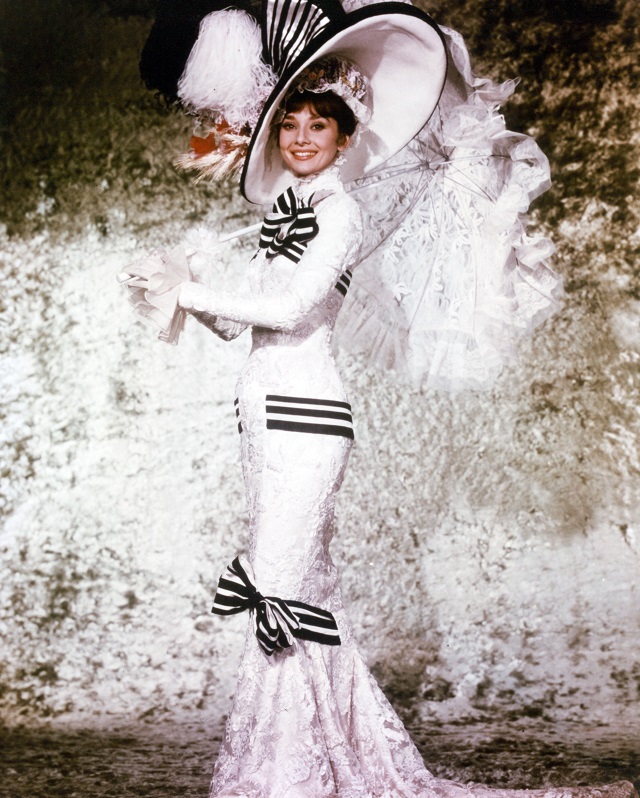 If there's any scene in a film that truly commands attention, it's My Fair Lady's Eliza Doolittle (or maybe even Audrey Hepburn in general) making her first public appearance as a "lady" at the Ascott. A startling young beauty in an even more stunning full-length lace dress with a dramatic hat and umbrella to match, this scene puts a hilarious spin on Doolittle's transformation from a common flower girl into a duchess.
| | |
| --- | --- |
| SHARE THE STORY | |
| Explore More | |