Cai Mei Khoo, Editor-in-Chief: Isabella Blow's lobster hat by Erik Halley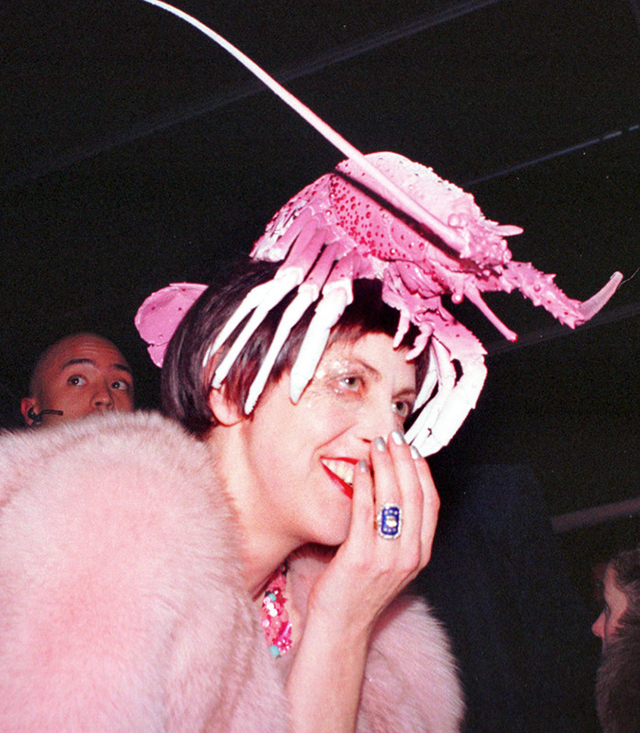 The lobster telephone is one of Surrealist icon, Salvador Dali's best-known works. Created in 1936, both the lobster and the telephone held sexual connotations, which explains its position on the skirt of the equally iconic Elsa Schiaparelli lobster dress, which the designer created in collaboration with Dali. The lobster that I want though, is the pink, crystal-embellished lobster hat made by Erik Halley for the late, great Isabella Blow, who was rarely seen without a hat. In an interview with The Guardian, Blow said, "Fashion is a vampiric thing, it's the hoover on your brain. That's why I wear the hats, to keep everyone away from me. 'They say, 'Oh, can I kiss you?' I say, 'No, thank you very much."
Jason Lim, Fashion Editor: Mark Ryden's Pinxit, Collector's Edition (published by Taschen)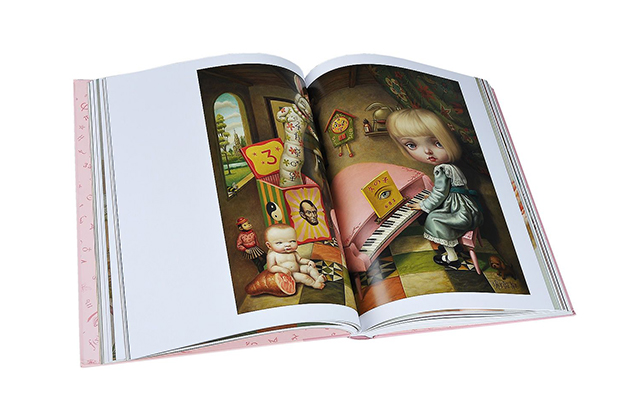 I was first introduced to Mark Ryden by a Japanese artist friend of mine when we were in high school. We were angsty teenagers: our views on the nature of sexuality and gender roles were rocky and we suffered through the perils of finding our place in the world. Ryden's work seemed an apt display of all the complexities that bridged the road between puberty and adulthood: all childish innocence with a looming sense of perverse fantasia. My friend and I haven't spoken in many moons, but this gorgeous book would be a fitting tribute to having survived the beautiful calamity of adolescence.
Loh Wei Yeen, Fashion and Beauty Writer: Cut-out tulle gown from Viktor & Rolf S/S'10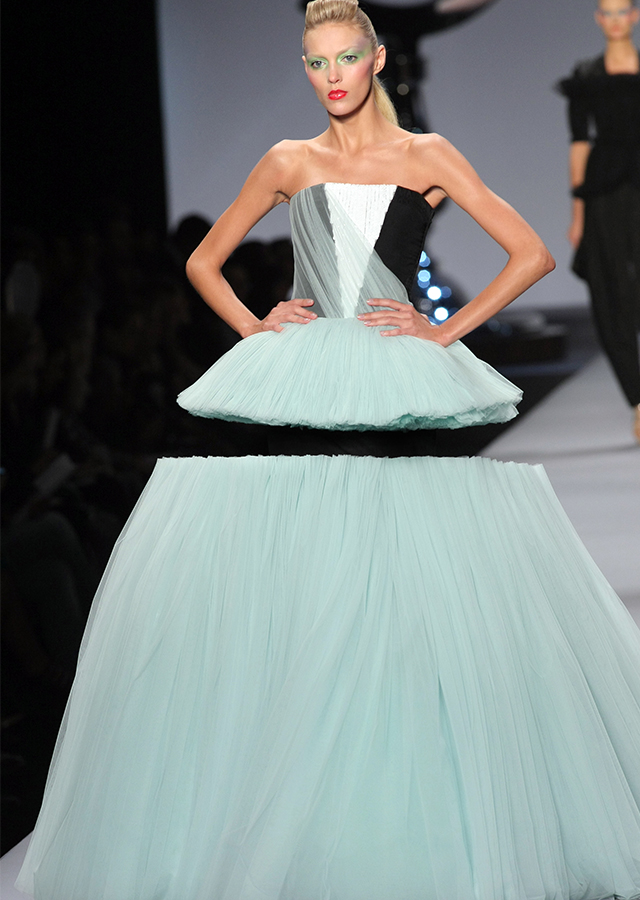 If surrealism in fashion had a certain criteria that sets it apart, it'd be anything that defies the basic rules of, well, logic or even simple rationality. As quoted by André Breton, one of the founders of the Surrealism movement, "I believe in the future resolution of these two states, dream and reality, which are seemingly so contradictory, into a kind of absolute reality, a surreality, if one may so speak." To me, Viktor & Rolf's S/S'10 cut-out tulle gown is the fashion embodiment of surrealism. Apart from how well-executed the idea was, the jaw-dropping moment for me was the first time I saw the dress (this exact picture actually)—the angle really did fool me into thinking she had somehow been magically spliced into half. And that probably fuelled my fascination with all the Dutch duo's works of art, especially when they consistently deliver concepts that blow people's minds.
Tan Su Fen, Editorial Assistant: Lips Chain Wrapped Cuff Bracelet by Diane Von Furstenberg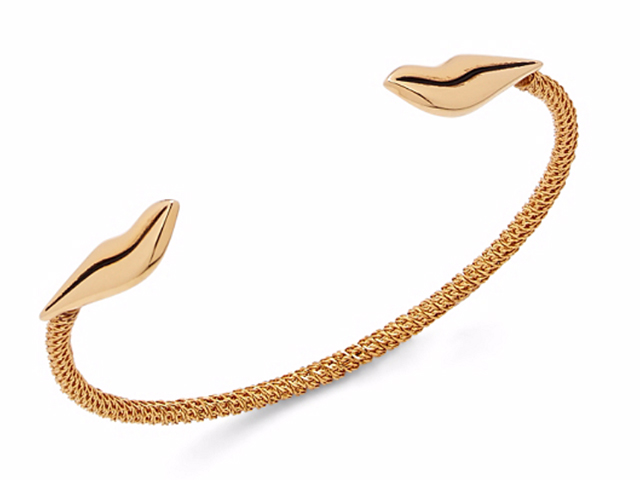 Although best known for his paintings, Surrealist artist and movement leader Salvador Dalí's expansive repertoire included film, sculptures, furniture as well as jewellery. While chances of me getting my hands on the Mae West-inspired smile brooch or lips sofa designed by Dalí are slim to none, my affinity for bracelets will have me gladly settling for this cuff bracelet by DVF, a chic spin on the iconic lip motif—a recurring symbol in Surrealism.
Jessica Fang, Culture Writer: Erik Satie's Gymnopedies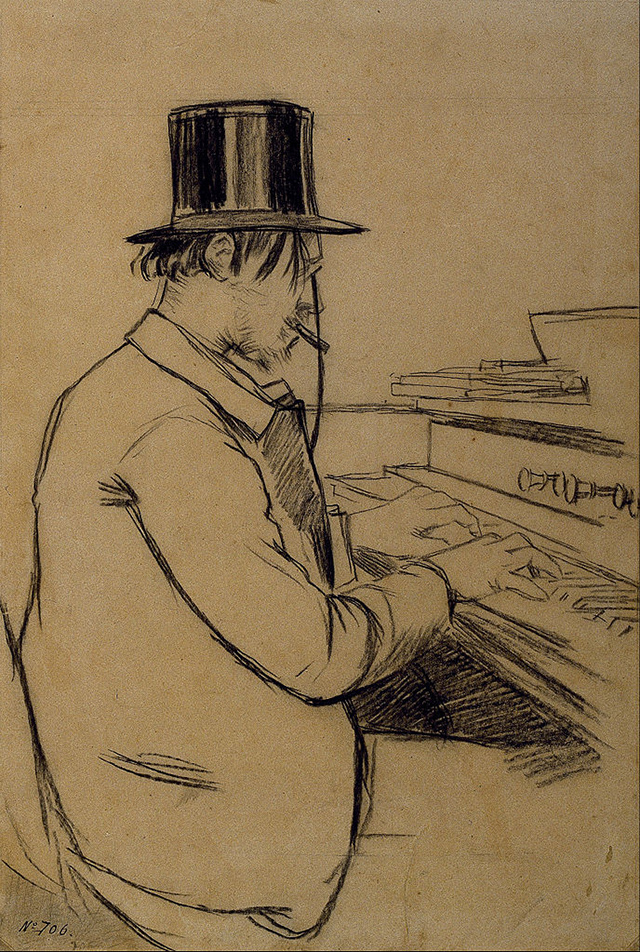 When it comes to surrealism in music, Erik Satie was at the forefront of it all. Famous for his Gymnopedies, the composer's haunting, hypnotic tunes are both beautiful and sadistic at the same time. Satie's composition of the score for the ballet Parade had prodded French poet Guillaume Apollinaire to coin the term "surrealism" in describing it. I would imagine Satie's live performances as something out of a psychedelic trip of some sort, where music is the only substance fuelling you – something that the music world needs today.
Related Stories:
#WednesdayWishlist: The splendour of Romanticism
#WednesdayWishlist: Bring the Bauhaus down
#WednesdayWishlist: The life and times of Art Deco
| | |
| --- | --- |
| SHARE THE STORY | |
| Explore More | |