Fashion
Style spotlight: 10 Fabulously flamboyant and stylish looks of Harry Styles that we can't get enough of
Happy birthday, fashion darling!
Featured images courtesy of @lillieeiger on Instagram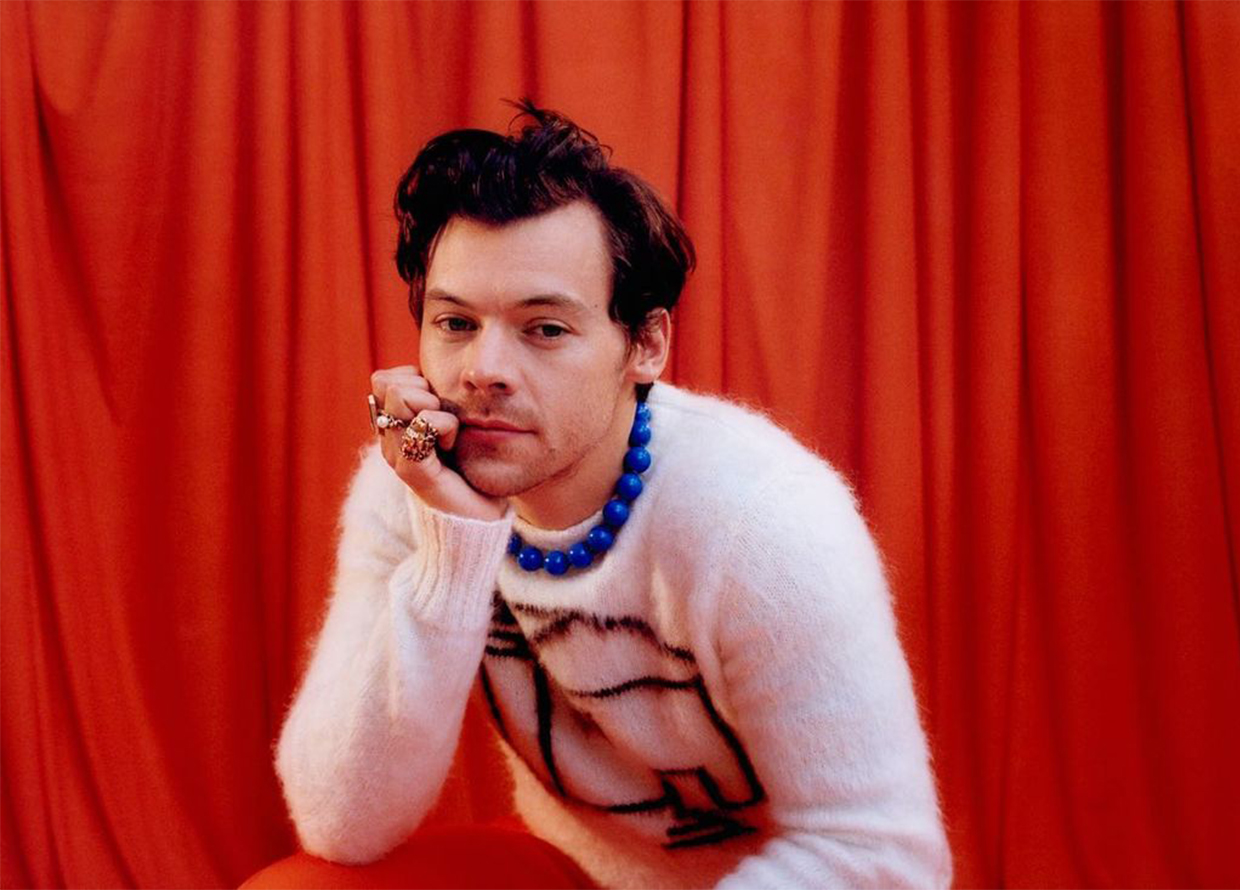 Hailed as one of the most stylish men in the world, Harry Styles is a trendsetter who steals the show wherever he goes. The British star, who was born on February 1, 1994, first appeared on The X-Factor before joining One Direction and skyrocketing to stardom. The band went on hiatus after releasing four studio albums, but it wasn't too long before Styles released his solo debut album in 2017, featuring his first hit single, Sign of the Times. Since then, gone are the days of him wearing a plain white tee paired with skinny jeans and western-style ankle boots.
High-waisted trousers, bright suits, and flashy footwear are much more of the singer's style now—living up to his surname. Styles bases his wardrobe on a couple of essentials before adding quirky final touches. His taste in clothing has matured, and he's not afraid to play by his own rules. It was also thanks to his close relationship with former Gucci Creative Director Alessandro Michele that he never had to worry about his clothes as he was always dressed in the Italian label. 
Distinguished by gender fluidity, Styles' unconventional taste has influenced thousands of individuals across the planet. This is evident by the fact that his fans would dress up for his concerts in a variety of looks, all thanks to the singer's daring sense of fashion. Styles' ensembles never cease to inspire—from pastel-coloured flares to ruffled shirts and patterned bell bottoms—earning him a spot in the top tiers of fashion. In celebration of his 29th lap around the sun, we take a look at ten of our favourite outfits donned by the multi-hyphenate style icon.
The Love On Tour
View this post on Instagram
In what appears to be a never-ending concert tour around the world, Styles never fails to serve look after look. This custom Gucci sequin jacket and pants in aquamarine blue and scarlet red, combined with the red Adidas x Gucci Gazelle trainers he wore in Chicago, definitely caught our attention.
New York City's Don't Worry Darling premiere
View this post on Instagram
The singer-songwriter suited up for the New York City premiere of Don't Worry Darling in a velvet navy blazer with gold buttons, Gucci pinstripe trousers, and black loafers.
At the Toronto International Film Festival
View this post on Instagram
At the world premiere of My Policeman, Styles stood out by sporting an emerald double-breasted blazer with a silk flower brooch, paired with light green slacks and a matching Gucci bag.
Spotted at the Venice Film Festival
View this post on Instagram
A Gucci magenta jacket with a knitted cardigan worn inside, geometric sunglasses, and the Gucci x Adidas Gazelle sneakers were all seen on Styles when he travelled to Venice for the glitzy annual film festival. The suitcases were from his HA HA HA x Gucci collection that was unveiled last year. 
On the Today Show
View this post on Instagram
Styles appeared on the Today Show in a custom JW Anderson jumpsuit with bell sleeves to promote his third studio album, Harry's House. Fun fact: the striped jumpsuit was first seen in dress form as part of the House's Resort 2022 collection but was re-tailored to fit Styles' aesthetic, but of course.
Coachella Weekend One
View this post on Instagram
The British star opened Coachella Weekend One in a black feathered coat before revealing the custom Gucci sleeveless rainbow-hued sequin jumpsuit with a deep V-neck in front of a crowd of 100,000 people. 
Coachella Weekend Two
View this post on Instagram
For Weekend Two, Styles rocked out in a cowboy outfit—sporting a cropped pink and silver vest with crystal cherry and strawberry appliqués. Along with a strawberry buckle belt and silver boots, the outfit also included Gucci's fluorescent pink feather coat. 
At the BRIT Awards
View this post on Instagram
Picking up an award for Best British Single, the performer donned a 70s-style geometric caramel wide lapel double-breasted suit from Gucci's Autumn 2021 collection—paired with a brown bamboo-handled leather handbag and low-top sneakers. 
Slick for the Grammys
View this post on Instagram
Styles performed Watermelon Sugar at the 2021 Grammy Awards in a custom Gucci black leather single-breasted suit, sans shirt, with a green feather boa and heeled boots. That night, he wore three different feather boa looks— further cementing his status as a fashion icon.
Grand for the gala
View this post on Instagram
Hosting the Met Gala for the first time in 2019, Styles arrived in a custom Gucci look made up of ultra-high-waisted pants, heeled boots, and a passionately ruffled sheer black blouse that displayed his many tattoos. A single pearl earring completed the ensemble, giving it a Vermeer-inspired touch.
For more fashion reads, click here.
| | |
| --- | --- |
| SHARE THE STORY | |
| Explore More | |